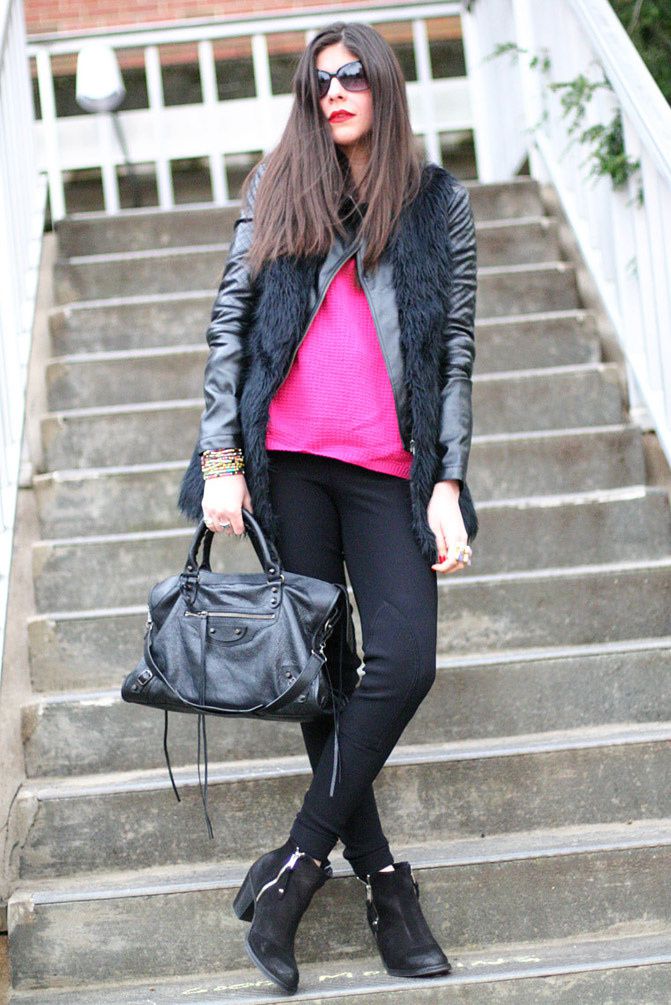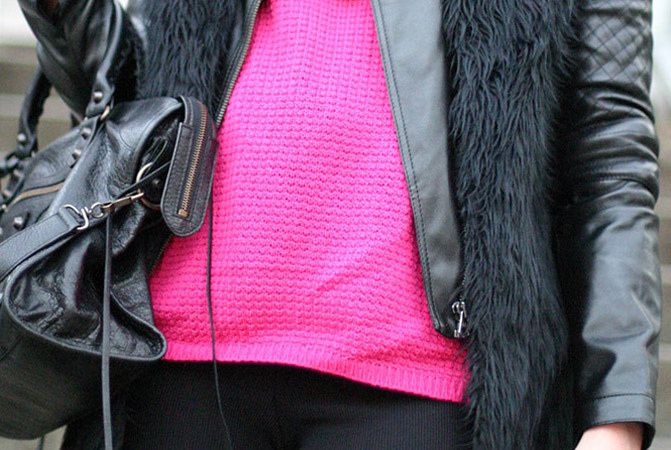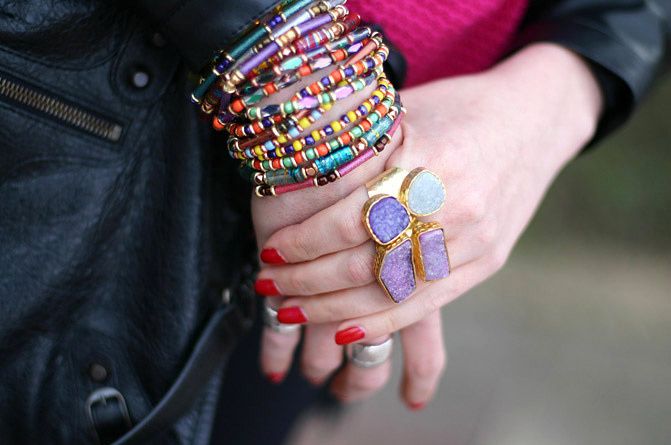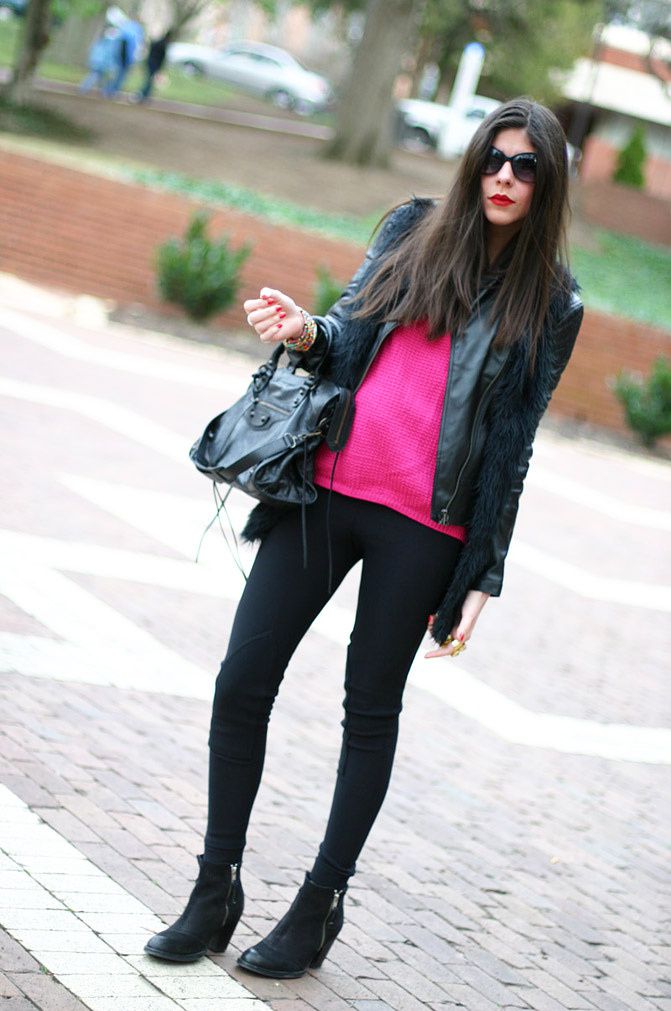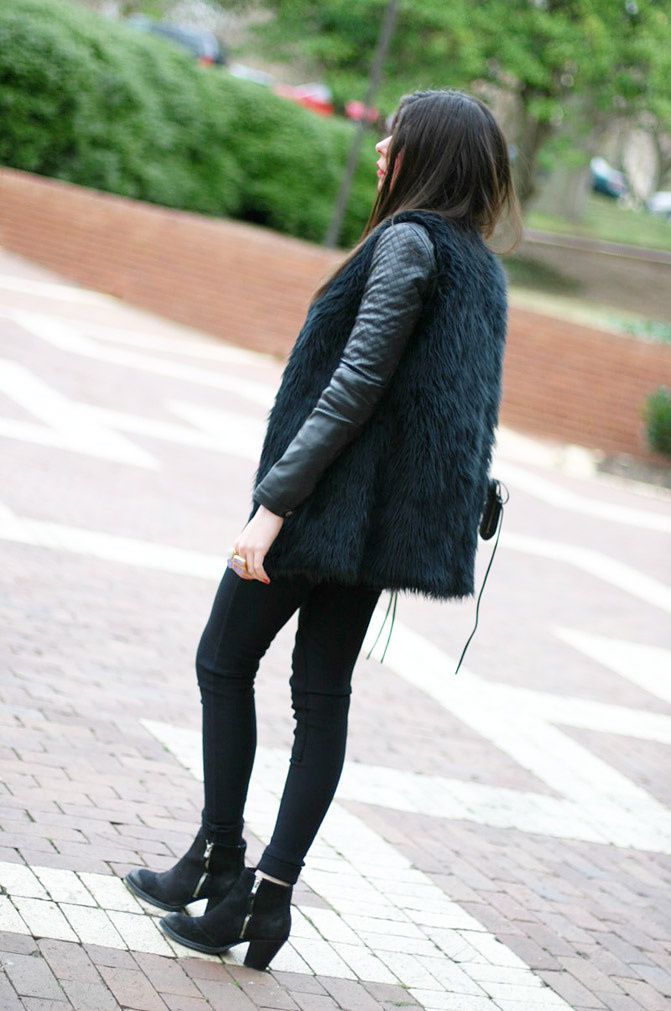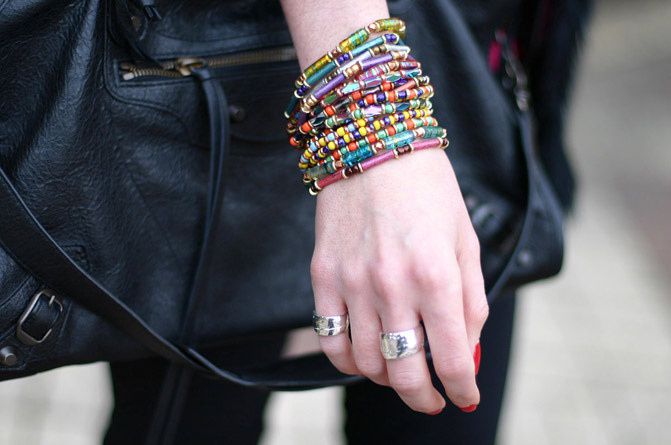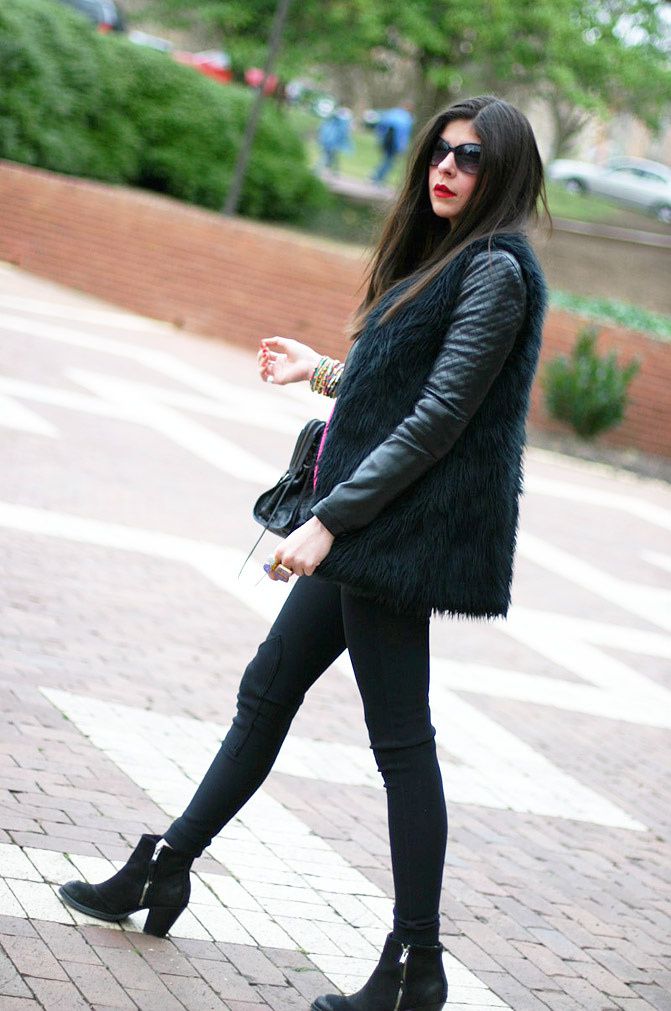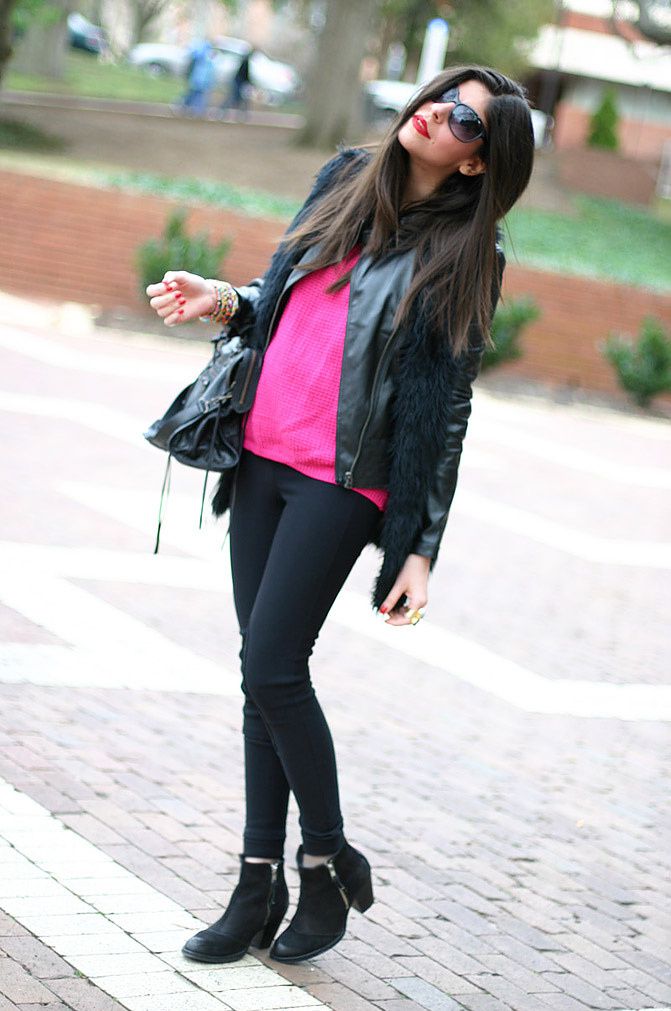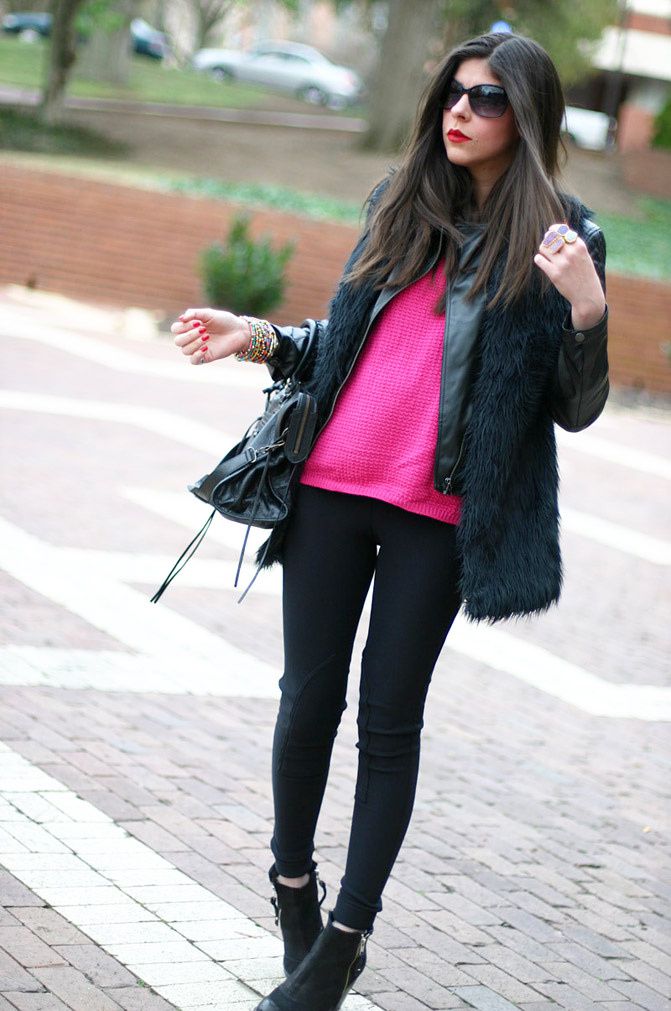 ARMANI EXCHANGE Leather Jacket
FOREVER 21 Faux Fur Vest
ASOS Neon Pink Waffle Knit Sweater
AMERICAN APPAREL Riding Pants
ESTELLE DÉVÉ Silver Rings
VANESSA MOONEY Set of 15 Bracelets
BESO BESO Pastel Rock Rings
BALENCIAGA Classic City Bag
TOPSHOP Ambush Boots
I thrive on wearing black. I don't know what it is about the color, I always seem to be drawn to it when shopping. Especially when it comes to shoes and bags. Maybe because it's always fun to break up the dark palette with blindingly bright pieces? This neon pink waffle knit is a current favorite. Pink is such a fun color especially when it's as bright as this one. How do you like today's look of the day?