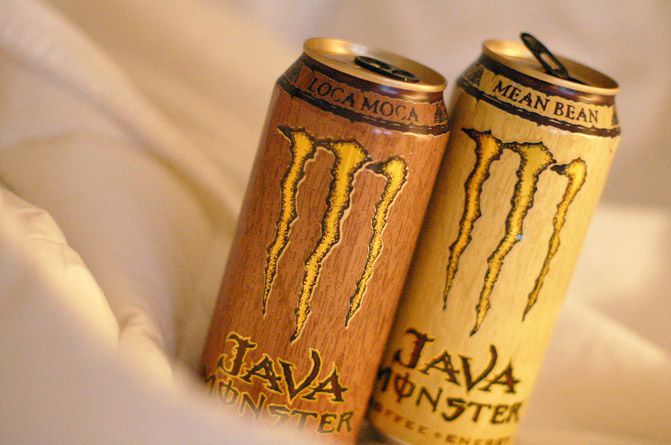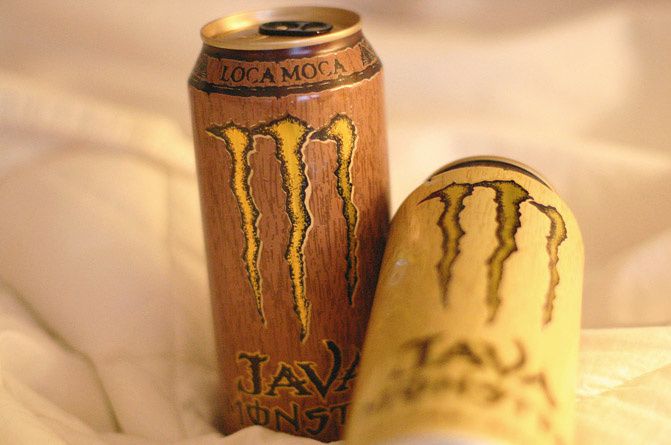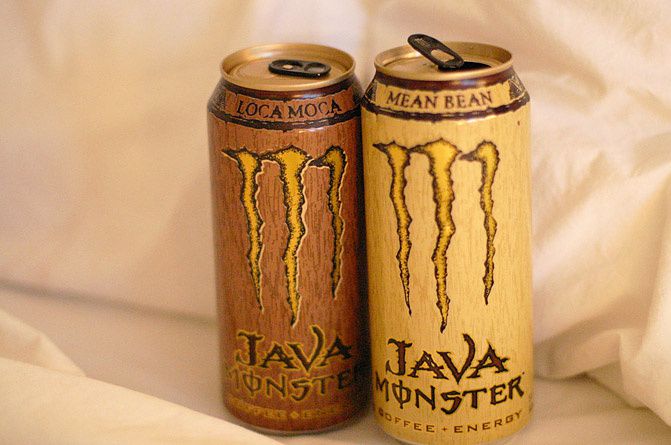 Everybody

loves

Coffee, right?
I know there are probably a handful of people on the Planet who don't. On the rare occasion that I've met one, I still find it hard to believe. I used to sneak coffee upstairs as a kid. I was around 8 years old. My Mom saw me one day and invited me to the kitchen table. It wasn't actually forbidden in my household, so the sneaking around was for nothing.
While in New York for Fashion Week, I was able to sample a new kind of caffeinated drink. Monster energy drinks has unleashed a whole new slew of liquid. Think caffeinated coffee with some Protein. It's the perfect pick me up during the chaos that is known as New York Fashion Week. Ice cold to the throat and delicious to the last drop. While I downed "Mean Bean" a savory vanilla flavored coffee, my assistant polished off "Loca Moca" a decadent chocolate flavored drink.
My only dilemma? I can't seem to track down Monster Java back home. I really need some "Mean Bean" vanilla in my daily routine. Where can I find it in Raleigh??