" DETAILS " Outfit Sneak Peek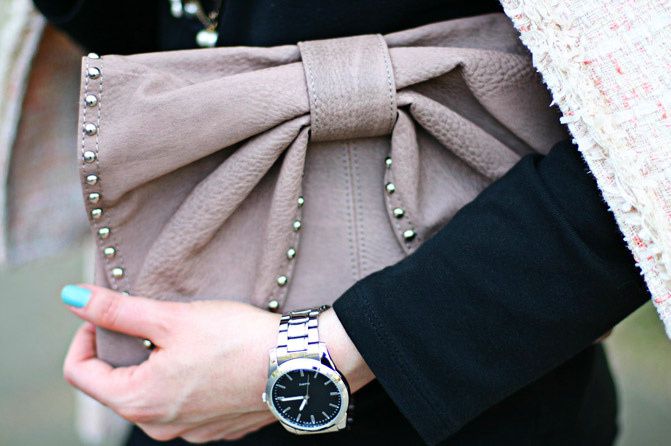 Bringing out pastels for Spring. I wore this bag a lot last Summer. The studded detailing and bow-shape remind me in many ways of Marc Jacobs and his designs (along with, the bow on Eeyore's tail.) Whimsical and fun..
Can you guess the rest of my outfit?
follow me on..