Christine Alcalay Summer Dress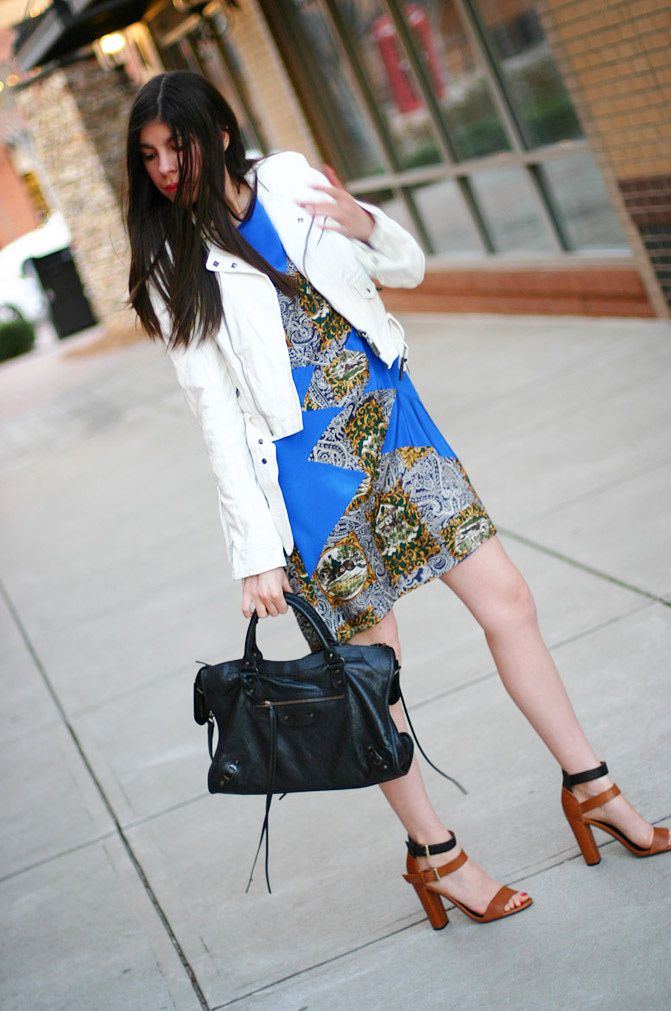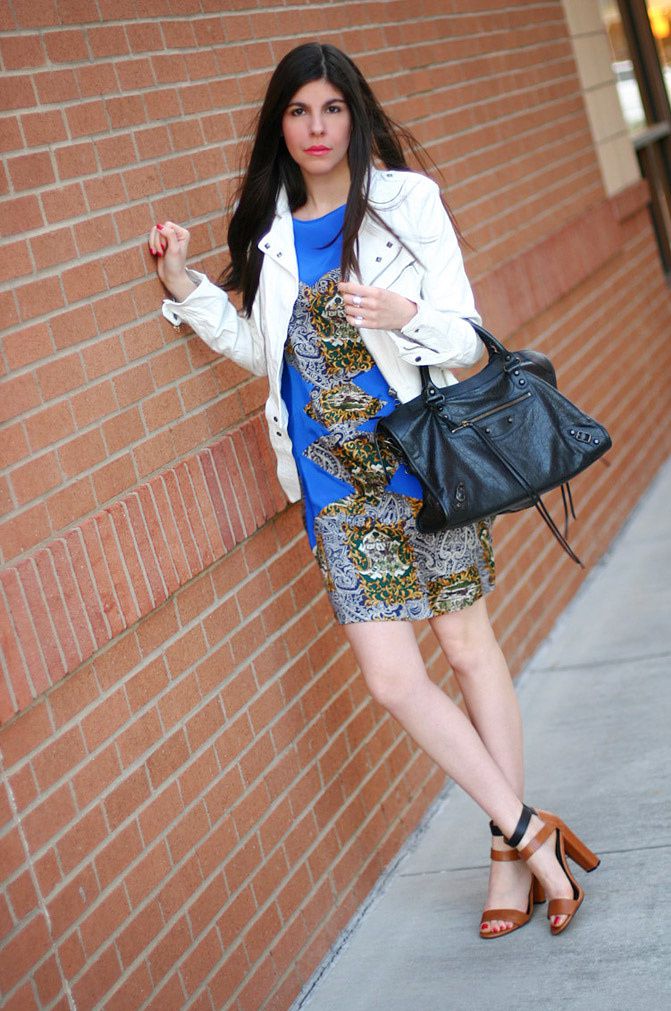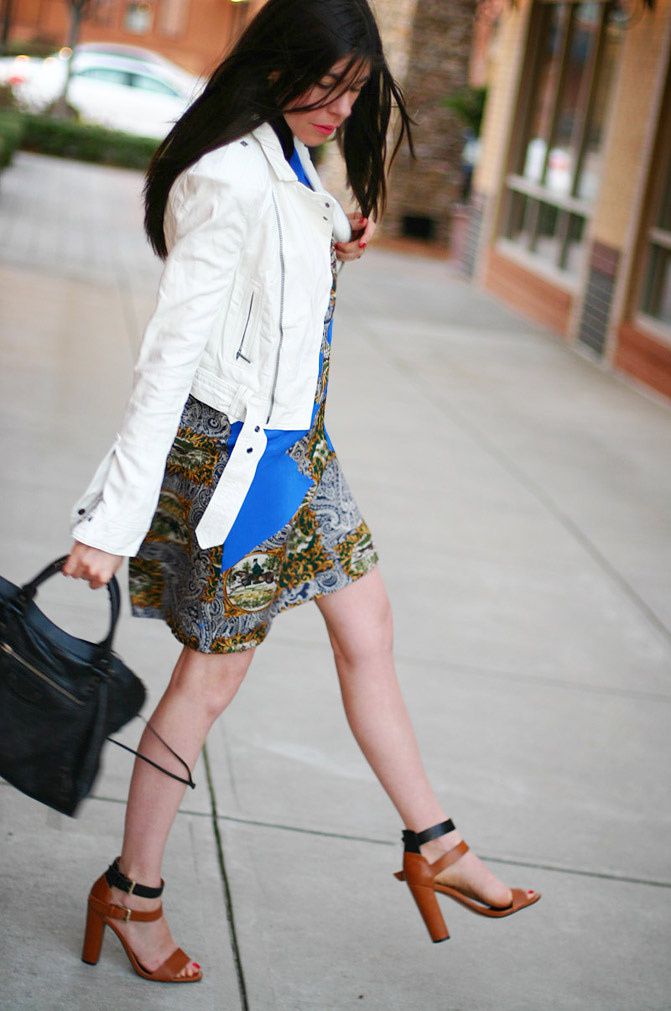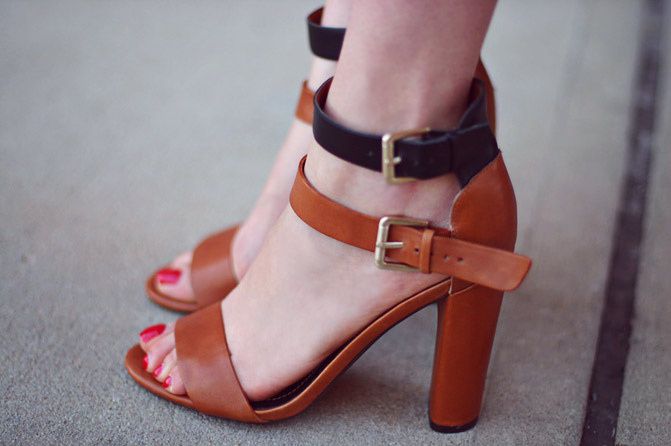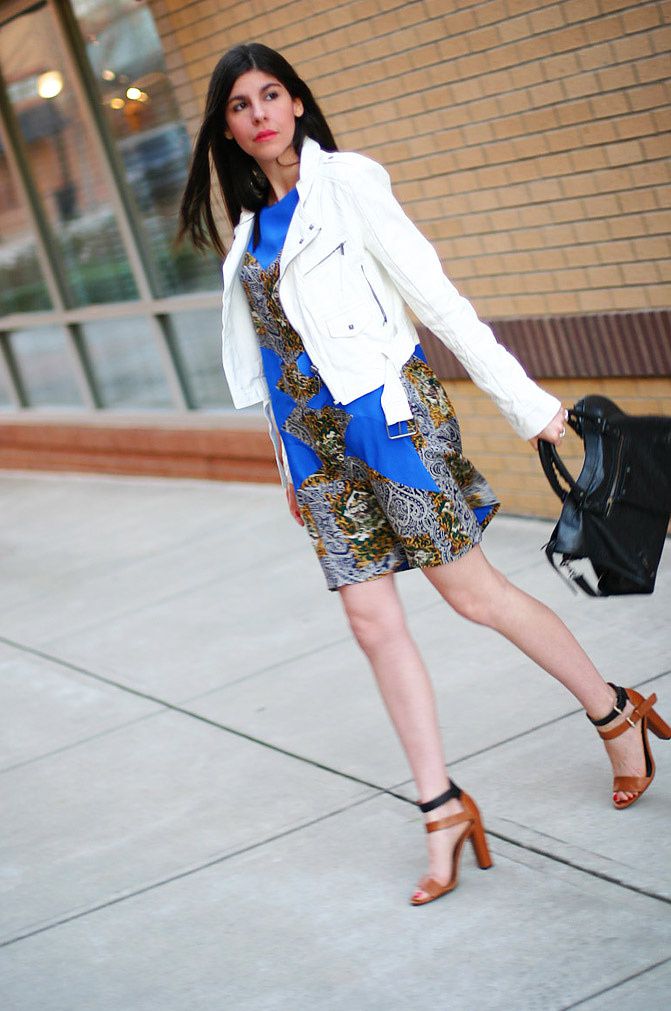 Shop Goldie White Leather Jacket (similar

here

)


Christine Alcalay

Summer Dress
Zara sandals


Estelle Dévé

Silver Rings


Balenciaga

Classic City Bag

Inspired by African drum beats and the Safari in general, is how I came to styling this outfit. You don't know how delighted I was when the temperatures finally reached up into the the mid-seventies. We are still receiving some cooler patches of weather in between (just not nearly as freezing as before) which I'm happy to report. In any case, I am trying to bask in any extra sun I can. After months of dressing in thick, stodgy layers, I'm more than chipper to dress in light layers again. Here I am in my new favorite leather jacket, a lovely, printed cerulean shift dress from

Christine Alcalay

's Spring/Summer 2012 collection, my Balenciaga bag and newly found Zara sandals. Today's outfit is definitely Spring ready.

follow me on..