" GIVEAWAY " Win $3,000 to Spend from Edition01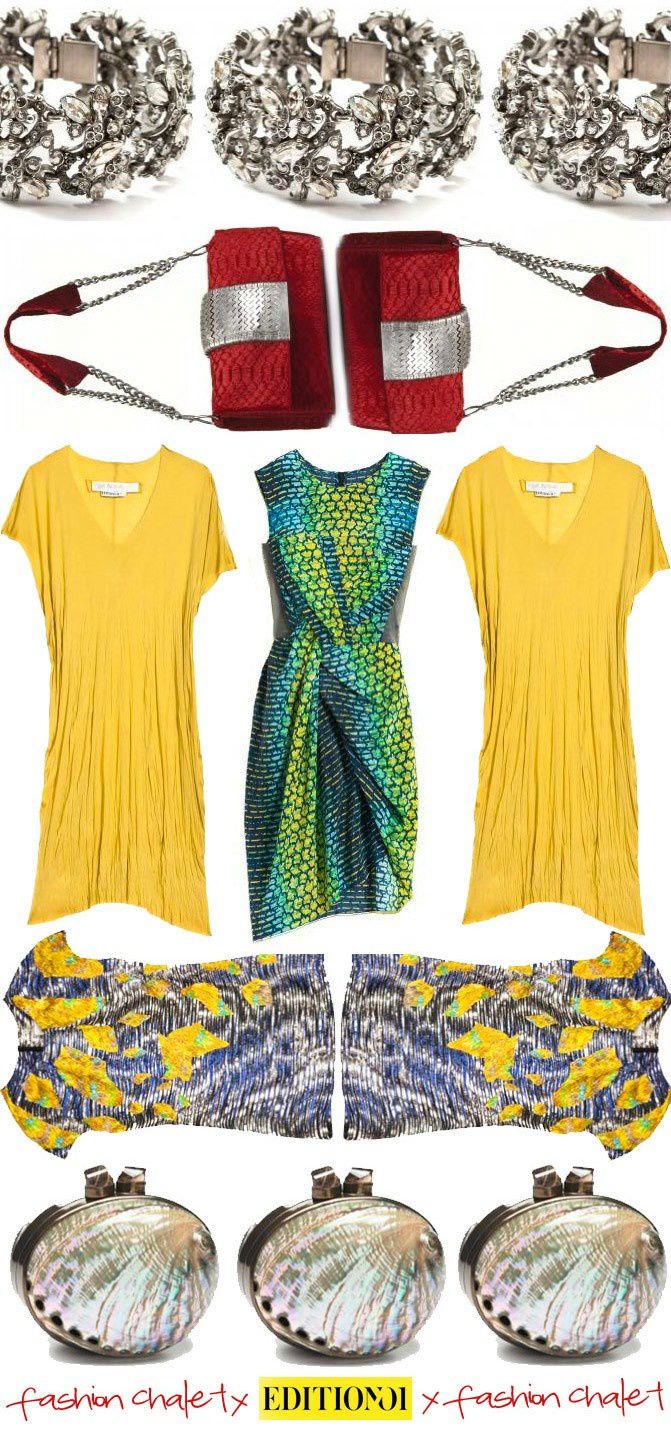 Ben-Amun

Flower Vine Bracelet,

Misela

Red Serra at Pera Handbag,

Yigal Azrouël

Tissue Jersey Dress,

Peter Pilotto

Aks Dress,

Peter Pilotto

Ten Top,

Maricel

Soriano Paua Clutch

Can you wrap your mind around it? You, Yes, YOU can win a shopping spree worth $3,000! To help you get started, I've compiled a few of my absolute favorite picks into a Collage. My loves include: A very Proenza print dress, a seashell clutch, one Swarovski crystal flower vine bracelet, A Van Gogh inspired blouse, summer yellows and cherry reds. Which one do you like?
HERE'S HOW TO WIN:
1. Sign up to EDITION01 to be entered to win a $3000 Fashion Week Shopping Spree!
{Details Here.}
2. Leave Me a Comment telling me "What YOU Would Buy." :)
3. Follow me on Twitter to find out about future Giveaways! :)
Try your Luck & Good Luck! ;)