" COLLECTIONS " Archie Comic Books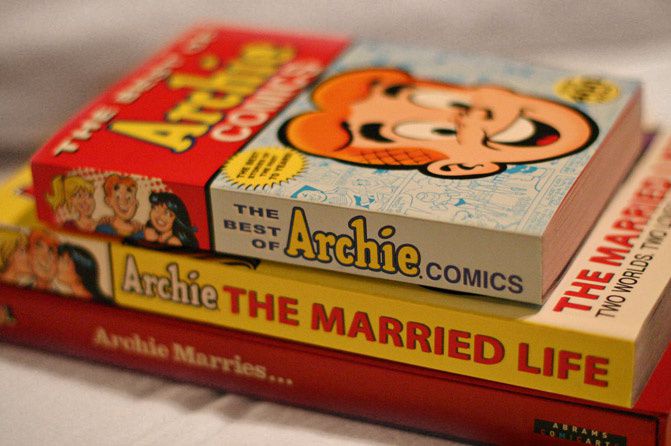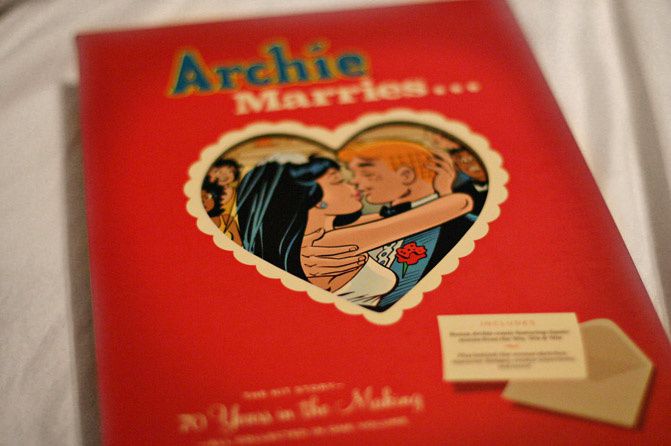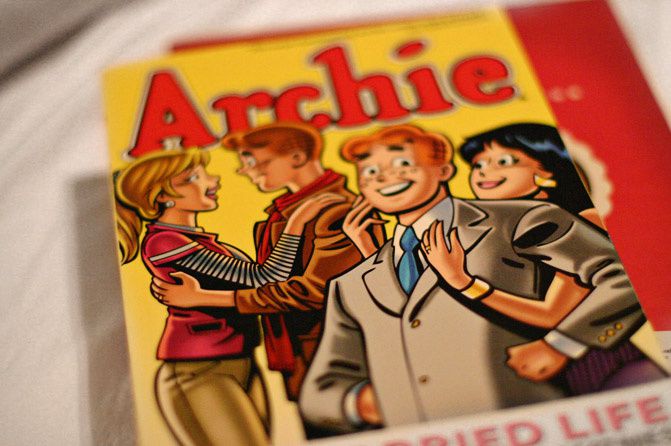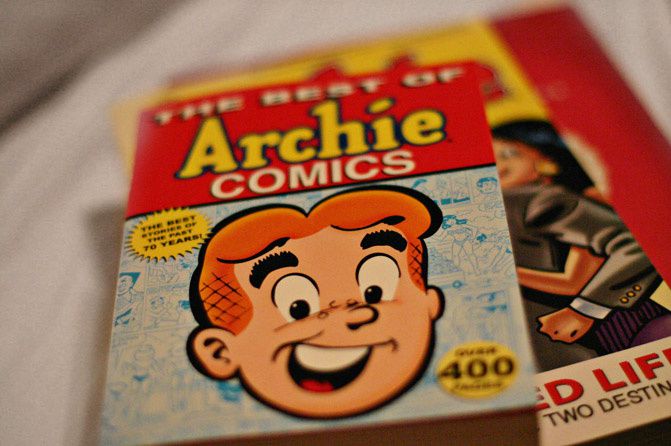 Today's Post consists of one of my collections. Though, not Fashion related at all, still a fun one. I love to read (mostly mystery and teen-focused novels.) When I want a break,
and a laugh
, I turn to none other than Archie, Betty, Veronica, Jughead and the Gang. I'm not really a comic book person in general, or Anime, for that matter. However, Archie comics are different. I'm always entertained as I flip through these short stories. I started reading them when I was around 7 or 8 years old and haven't stopped since. One of my fondest memories involving my late Grandfather were these comic books. He'd always buy me a couple, only to later "borrow" a few to read for himself. He wasn't much of a reader
however
Archie Andrews' antics are kind of hard to resist. ;)
I have a huge box, somewhere in the garage, housing the rest of my stash. I wish I had saved more. Either way, issues are still made today, so I can pick up a fresh copy every now and then.
Who else likes to read Archie comic books? Who's your favorite Character?? I feel like a Veronica.. (she would definitely have a Fashion blog now!) lol..