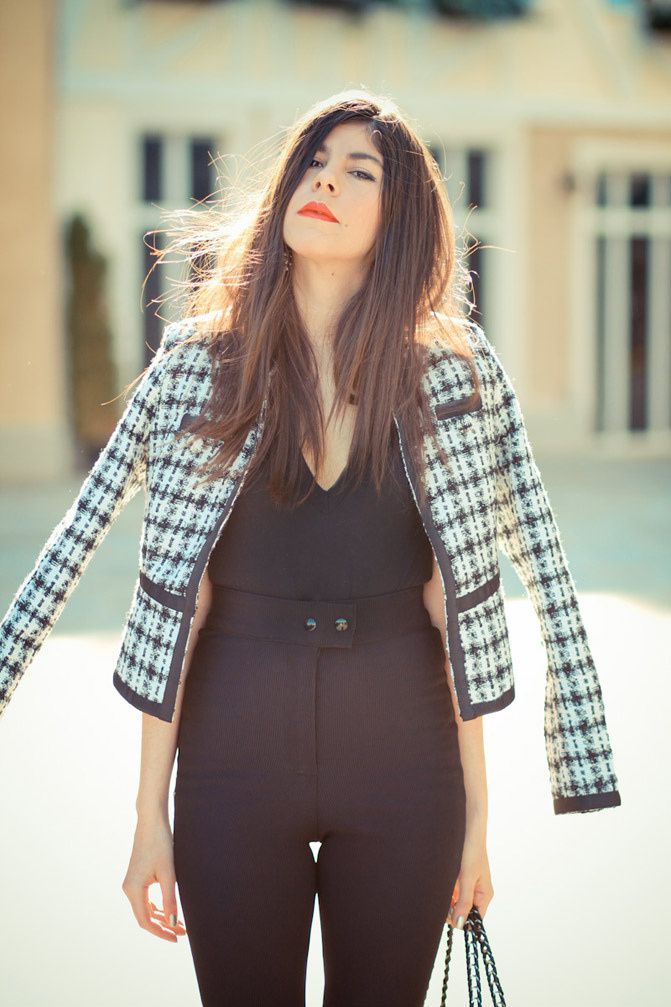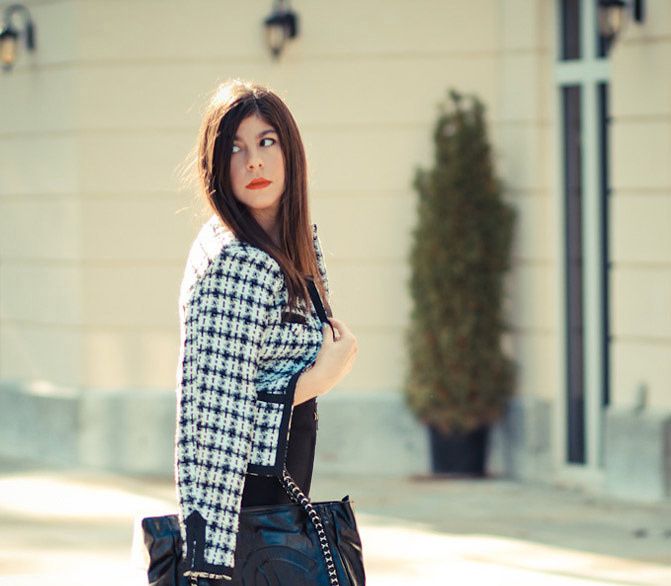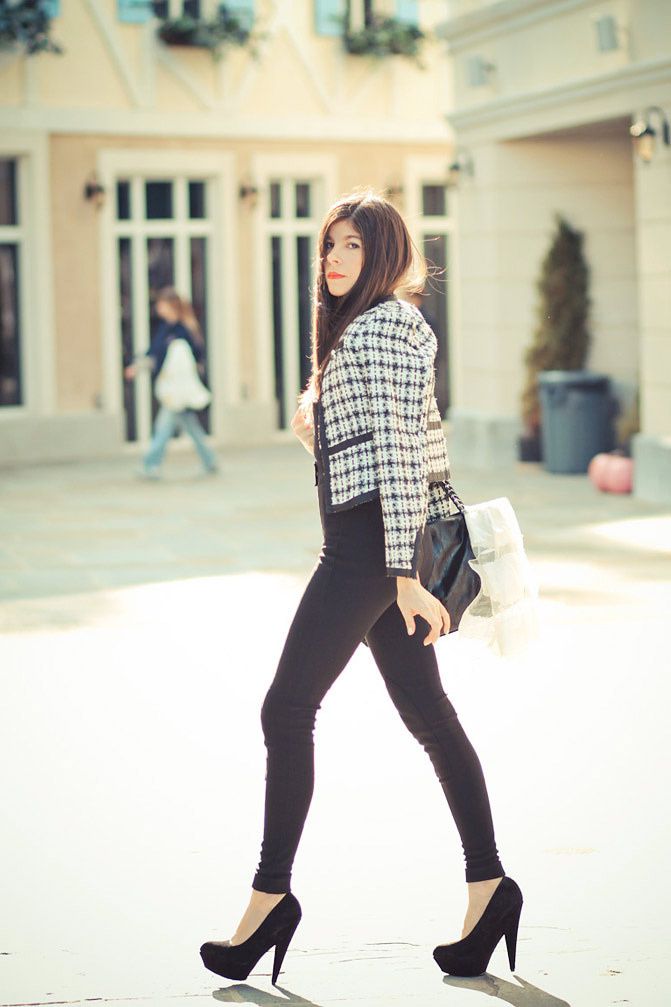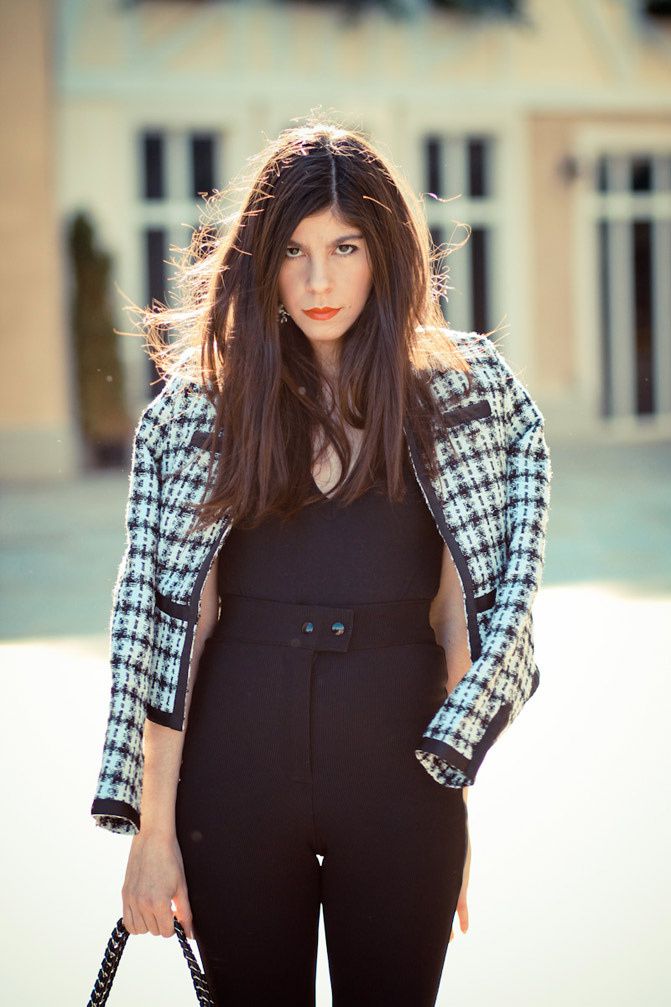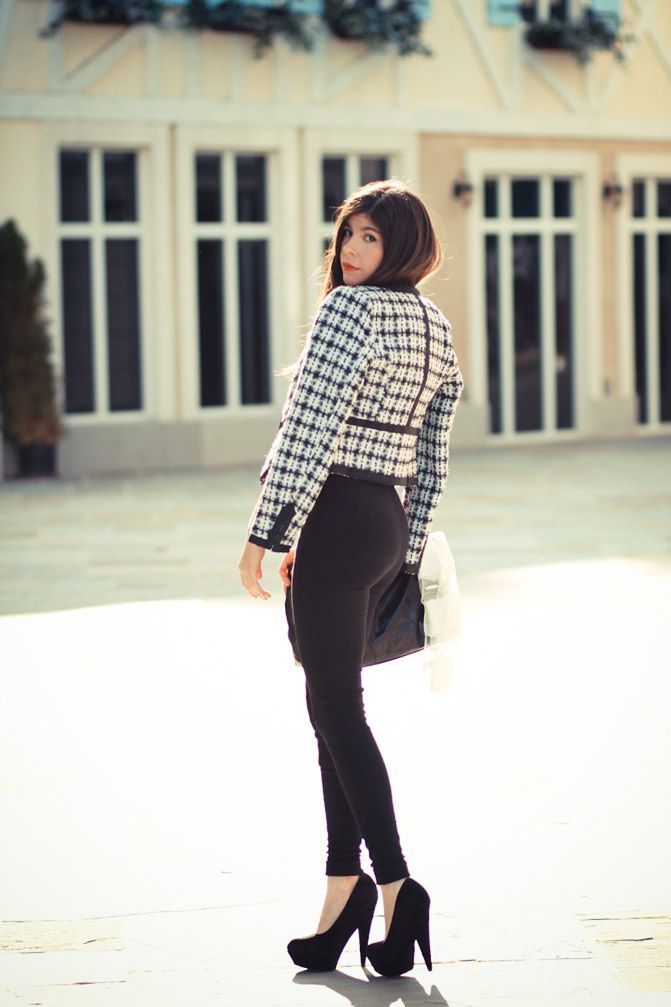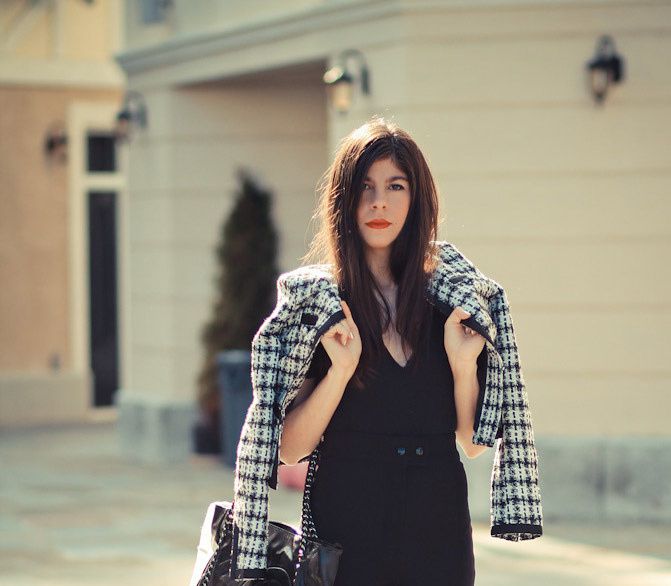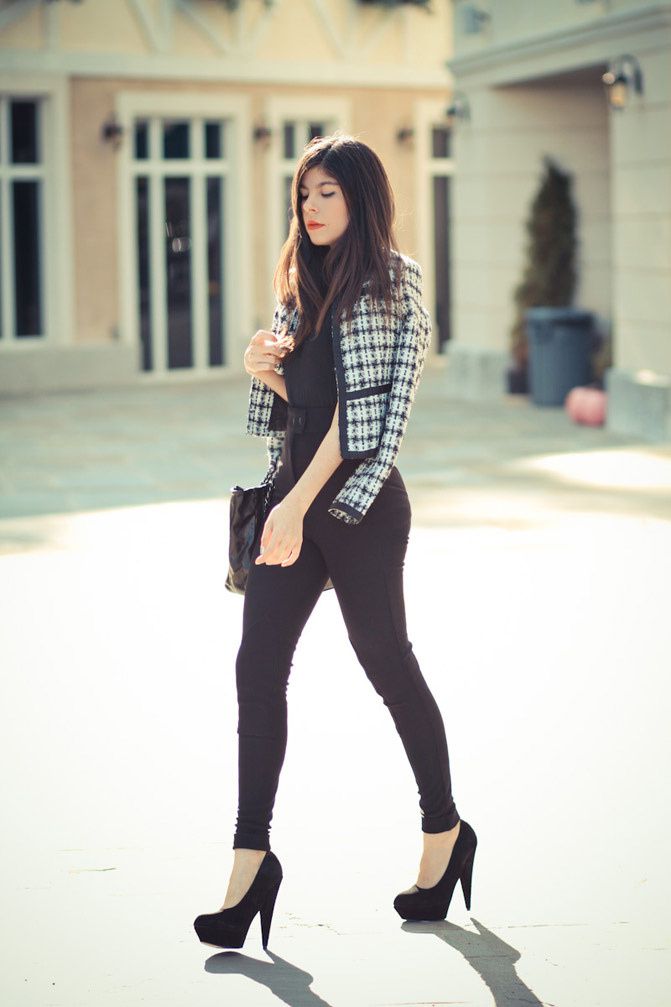 Chanel Boucle Jacket

thanks to

Fabrik




Maybelline

Red Lipstick


Spun Organic

T-Shirt


American Apparel

Riding Pants


Chanel

Bag


Asos

Pumpkin Heels
Today's outfit was styled by me when I was approached for a new work assignment: "masculine meets feminine." Local shop,
Fabrik
donated the Blazer. I hand selected the piece for both its intricate design and uncanny resemblance to something the House of Chanel would create.
The look and feel of a high waisted pair of riding pants is a great transitioning piece from Fall to Winter. This time, I chose to pair them with a form fitting shirt and sky-high platform heels. As you can see, I kept the silhouette slim and the palette simple. I decided to make the jacket the main focus of this look. Keeping everything else around it fuss-free. I stayed within a black and white motif and only wore a pair of dangly earrings to accessorize. The Chanel bag and teeteringly tall heels, the exclamation point!
What do you think of this look?
Tomorrow is your very last day to Enter my Balenciaga bag Giveaway!
Details HERE. :)