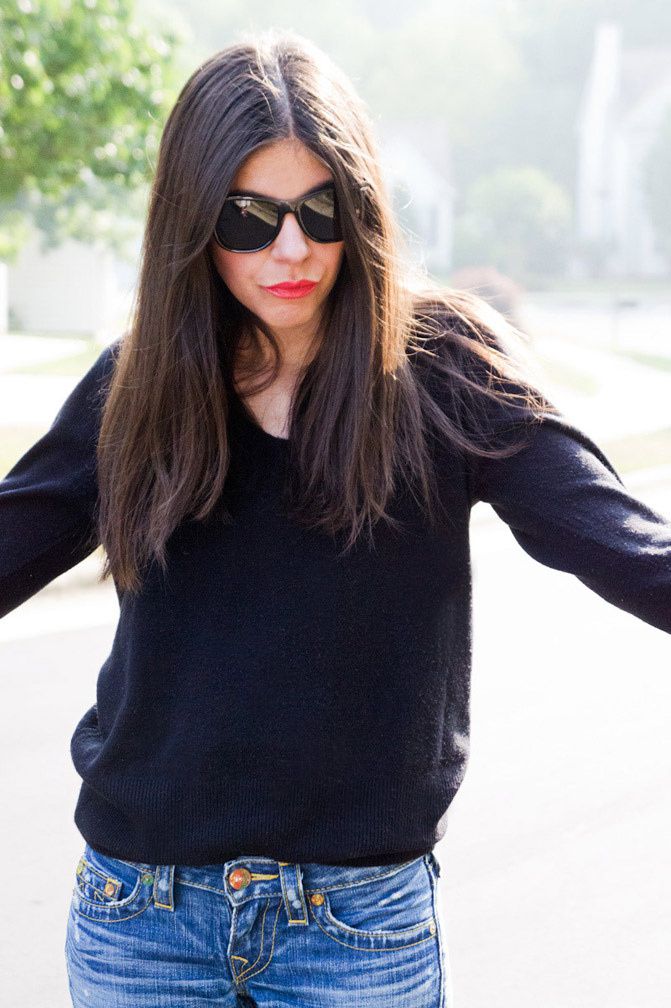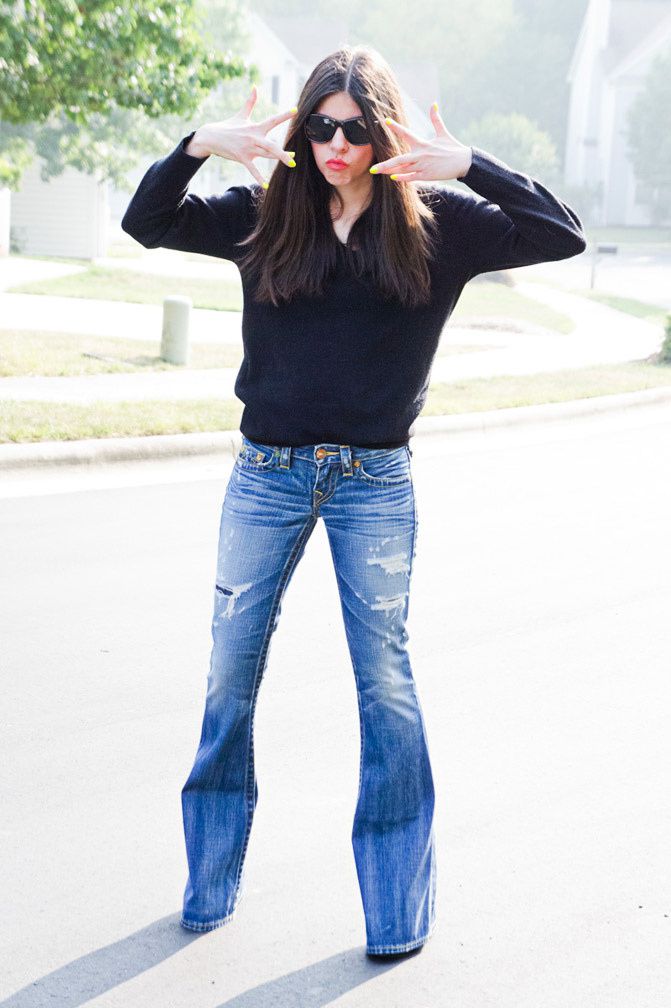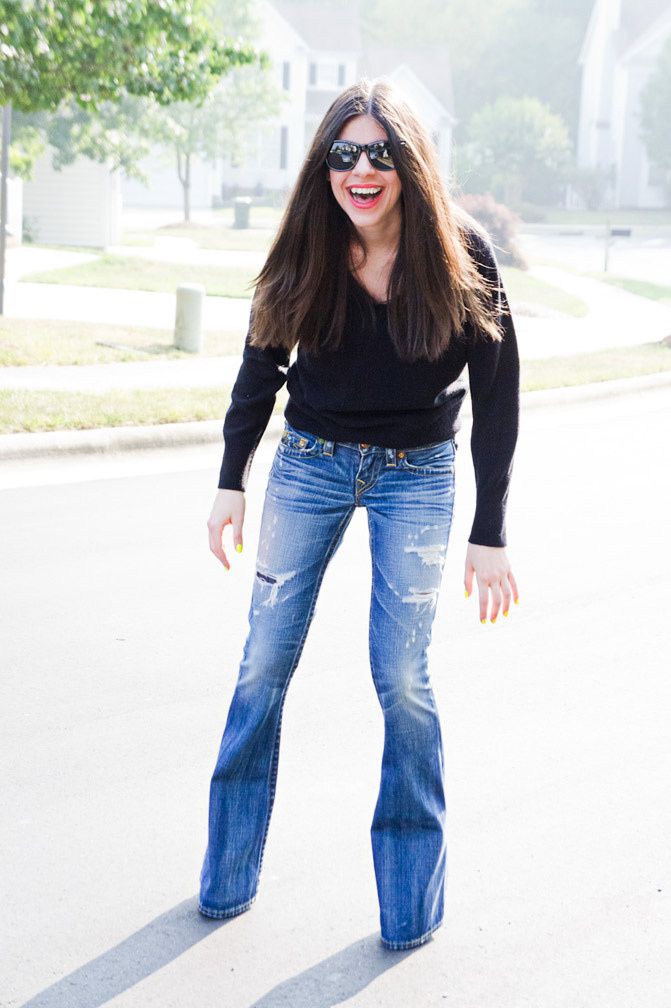 Covergirl

Lipstick in Fairy Tale


Christian Dior

Sweater (Vintage)


True Religion

Carrie Bell Bottom Jeans


Ray-Ban Wayfarer

Sunglasses


American Apparel

Neon Nail Polish
When I look at
Ray-Ban
sunglasses, particularly the Wayfarer style, I think about Vampires. I find the design, shape and dark color perfect for a budding Vampire. Don't you?
What is it about Vampires I find so alluring? Maybe it's the fact that most Vampires portrayed in film or television are ridiculously good looking? That might be it. There's also an interest with their dark, secret world. Mythical and magical. Or maybe Edward Cullen and the Salvatore brothers have simply engulfed us with their big, dreamy eyes and pompadour hairstyles? It's funny how at first my Mom thought the enthrallment of Vampires was weird. Though now, having recently seen all 3 installments of Twilight, wants to see the newest film on the big screen asap! Even my hairstylist confided in her Mom tuning into The Vampire Diaries each week. I think Vampires are being rendered more and more as romantic beings instead of scary creatures..
What do I foresee as the next spell to take the World by storm? It's already begun... Fairy Tales! From Grimm to Once Upon a Time.. and now, the remake of Snow White. I'm so there!!
(P.S.)
Join me on CurrentlyObsessed
➪ Password: Fashion_ChaletObsessed
➪ 200 Invites left for you to Join!