" StyleMint #3 " Channeling Chanel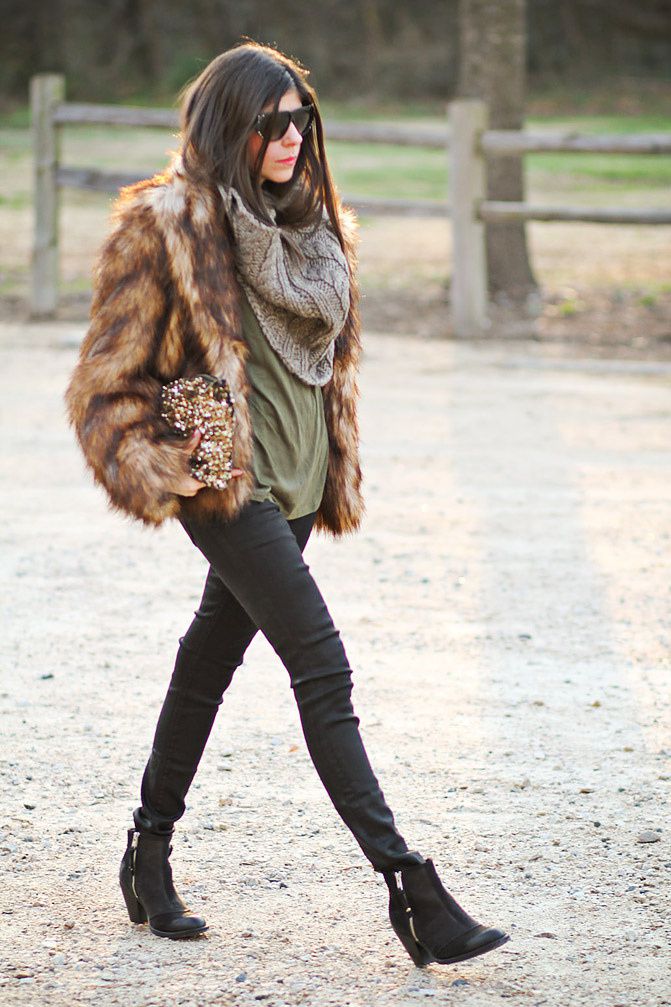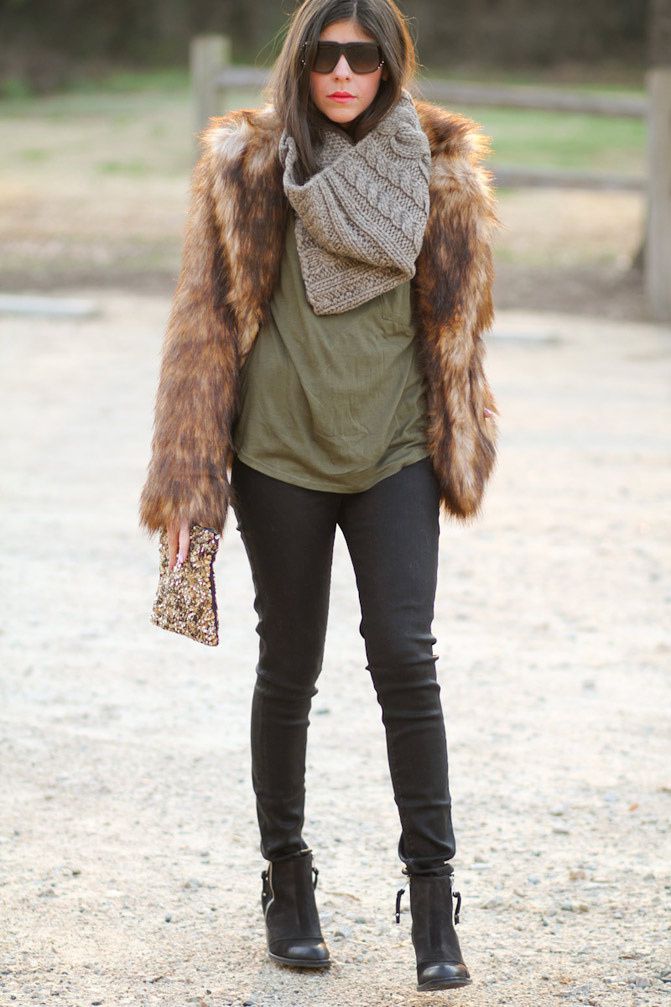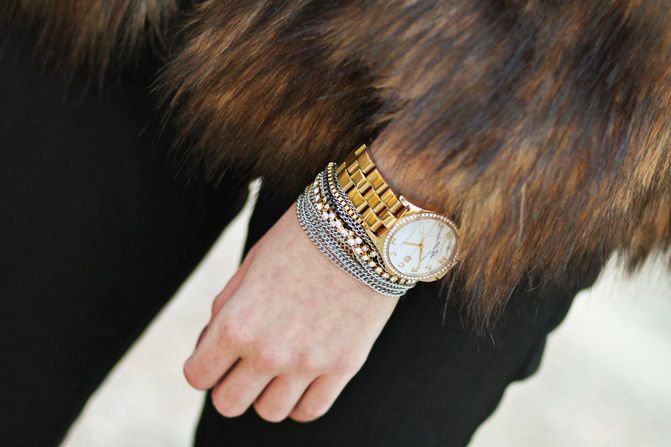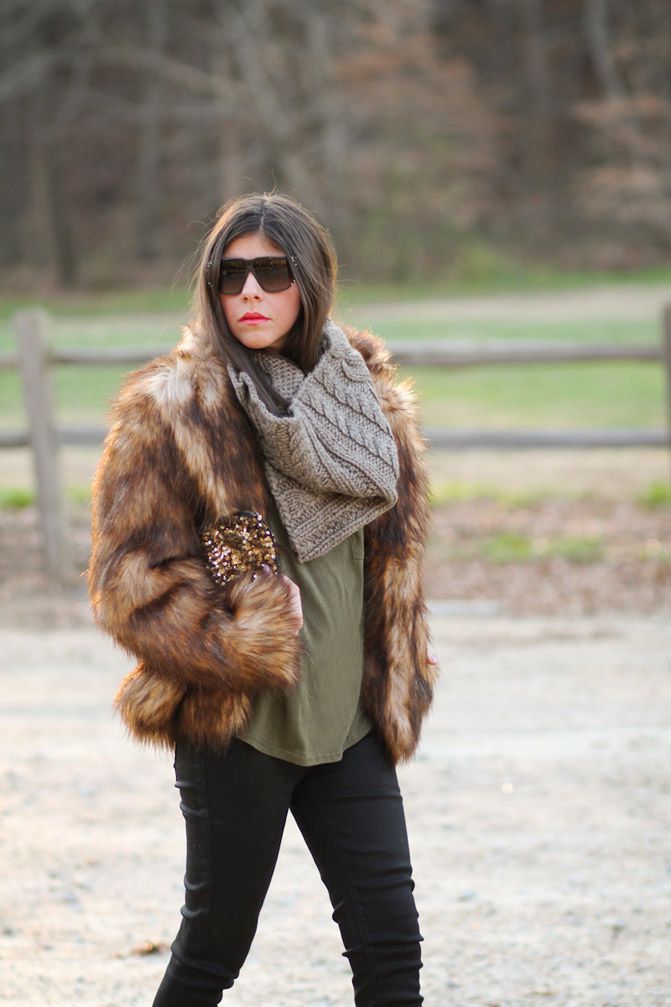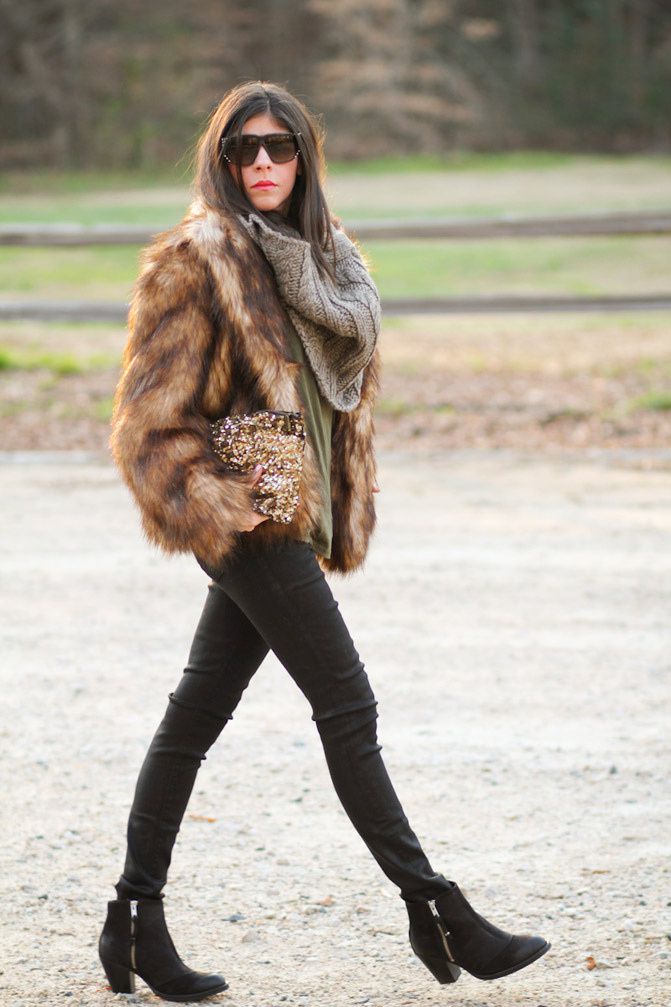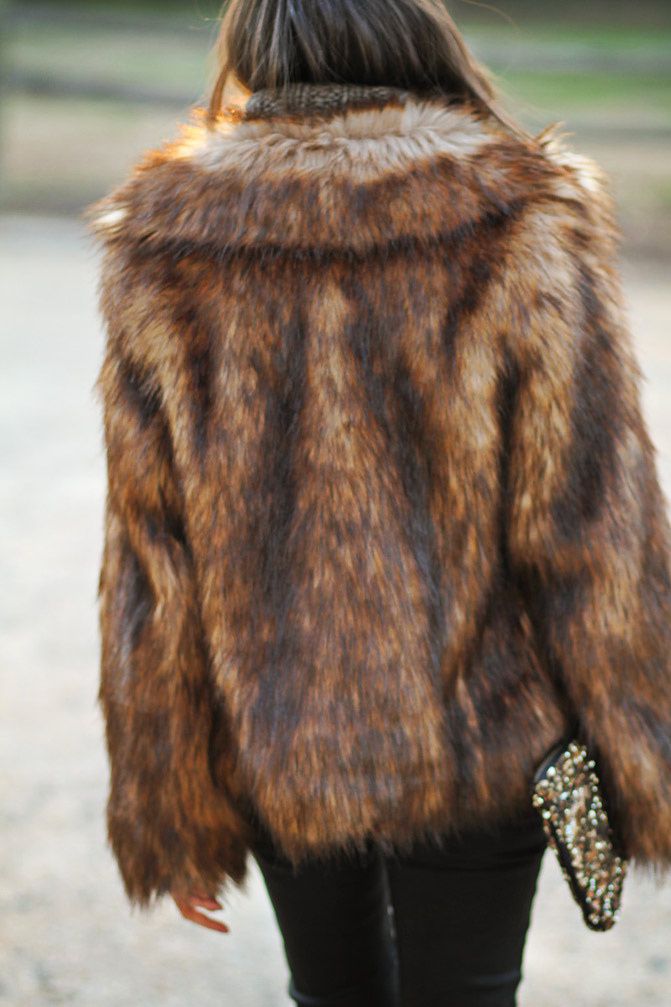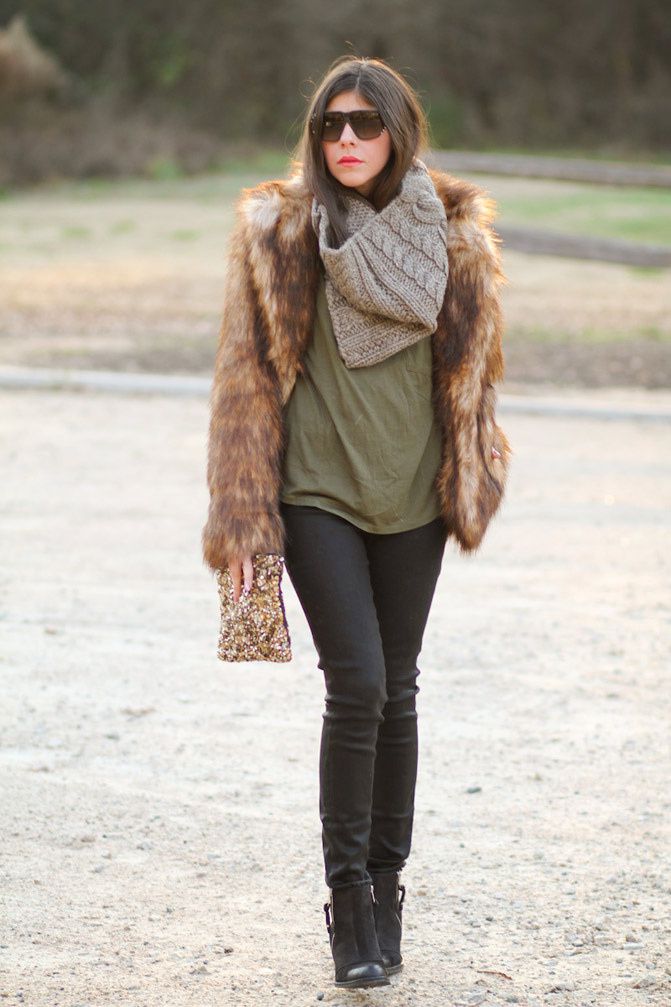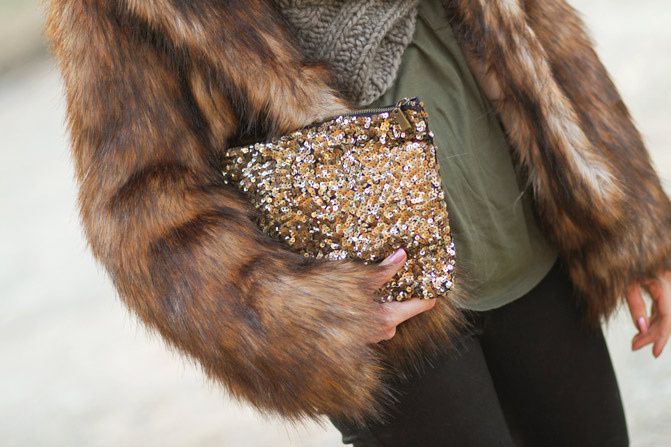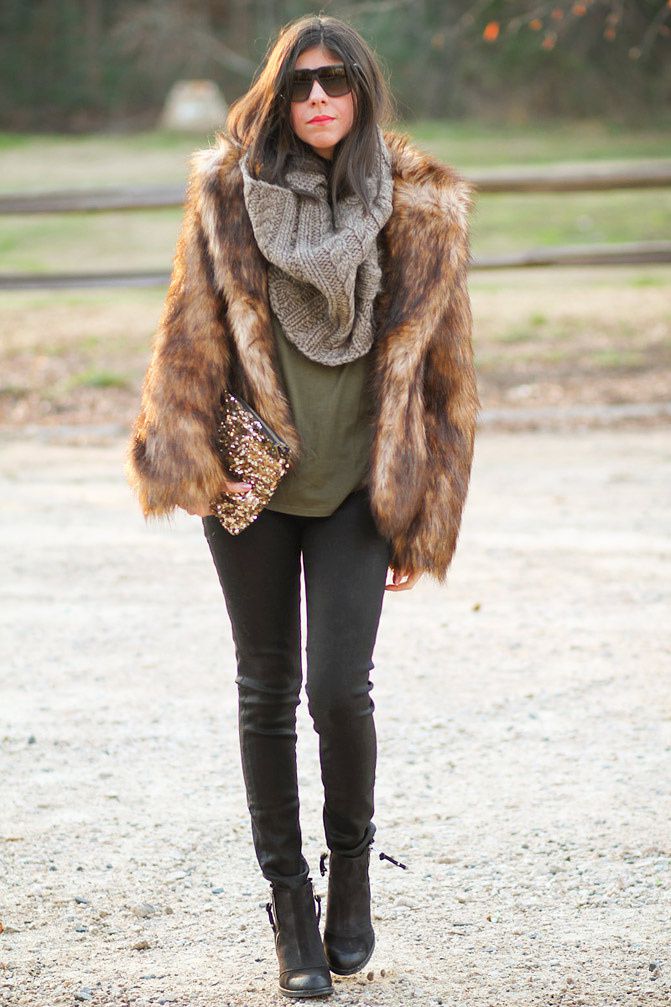 Gucci Sunglasses
StyleMint Mulholland T Shirt
H&M; Faux Fur Coat
Maisonette 1977 Cable Knit Snood/Scarf
Hudson 'Nico' Skinny Leather Jeans
Zara Gold Sequin Clutch
Marc Jacobs Gold Watch
Topshop Ambush Ankle Boots
In March 2010, Lagerfeld shocked, surprised and inspired his Fashion Week attendees yet again. For his Fall 2010 Show, Polar Bears, Ice Caps and Couture all came into play. That collection in particular inspired my outfit today. This khaki green "Mulholland" T Shirt from
StyleMint
was my first choice to wear. Although I'm not literally dressed head to toe like a Polar Bear, this fuzzy faux fur sure does keep me warm. And the color of my T Shirt, in particular, sings Fall. I love that. You probably can't tell from these photos, but I was singing
"All I Want for Christmas is You"
in my head as I walked and skipped about "on set." I can't believe it's almost here, so near, yet so far. The saddest part is saying goodbye and having to count down 365 days for the next Christmas morning...
What do you think of my StyleMint Outfit #3?