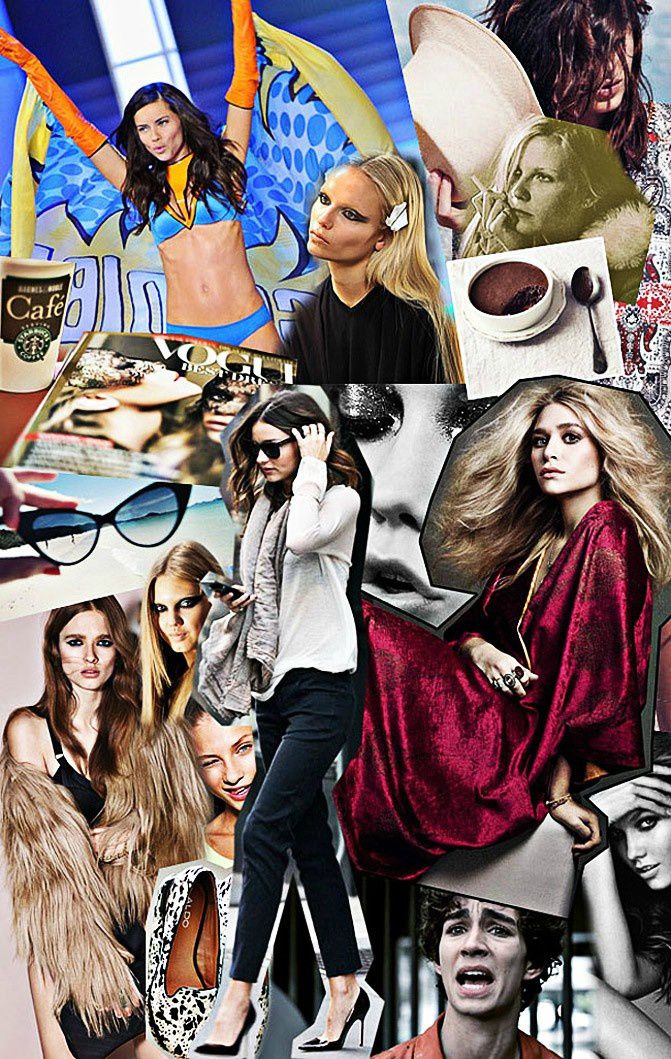 What's inspiring me right now? I haven't made a collage in what feels like years. I should really get back into making them. Incredibly therapeutic. So, here I am this Sunday, sharing a peek inside my mind. Do you like it?
Glittery eye shadow, Natasha Poly in smokey eyes at Versace for H&M;, dalmatian print, Ashley Olsen in red velvet for Vogue, Adriana Lima channeling a Superhero at the 2011 Victoria's Secret Fashion Show, Miranda Kerr's off duty street style in New York, Chocolate pudding, Christmas flavored coffee, Cat-eye sunglasses, Faux fur coats from Topshop, Kirsten Dunst, Karlie Kloss, Robert Sheehan as Nathan Young on Misfits, the Beach, Lindsey Wixson, Anna Selezneva and Jimmy Choos!
And now for the Winners of the STRANDED LABEL Giveaway! Congratulations to Alicia Gummers (Je T'aime Eiffel Tee) and Kate (Love Sweatshirt) .. I will be emailing you both with the details.