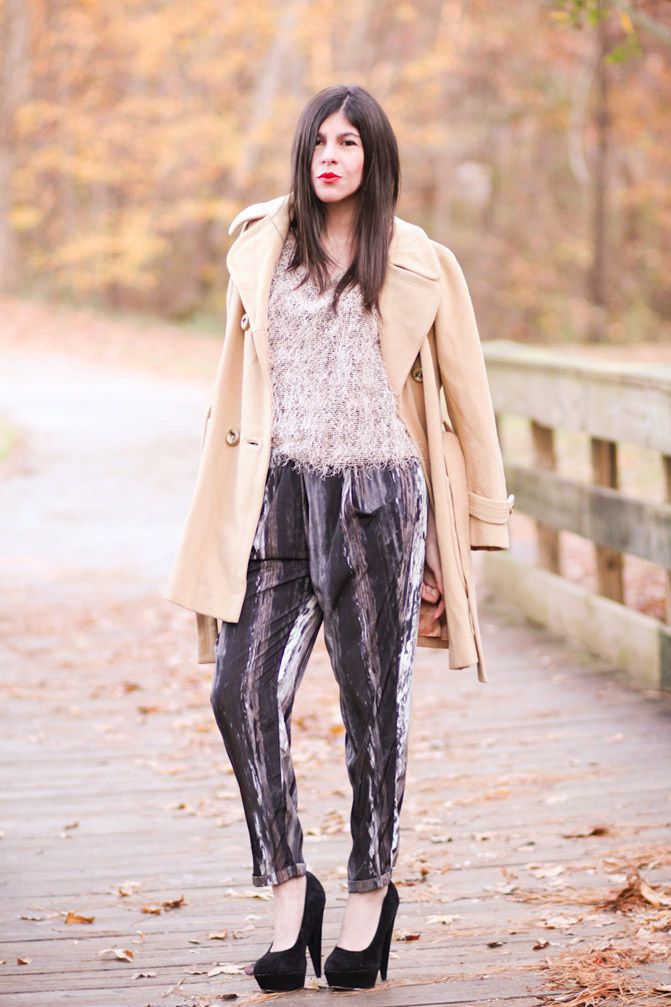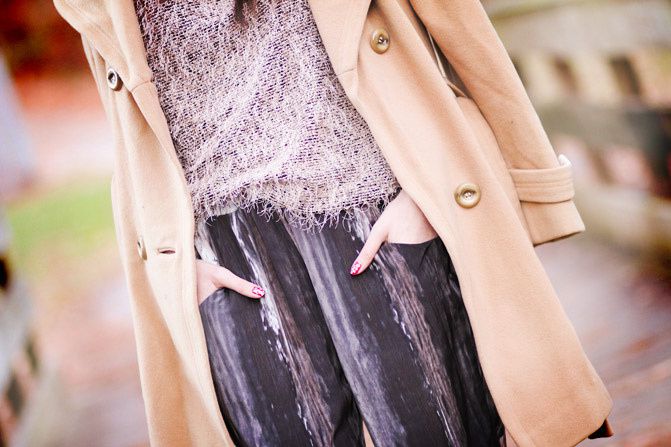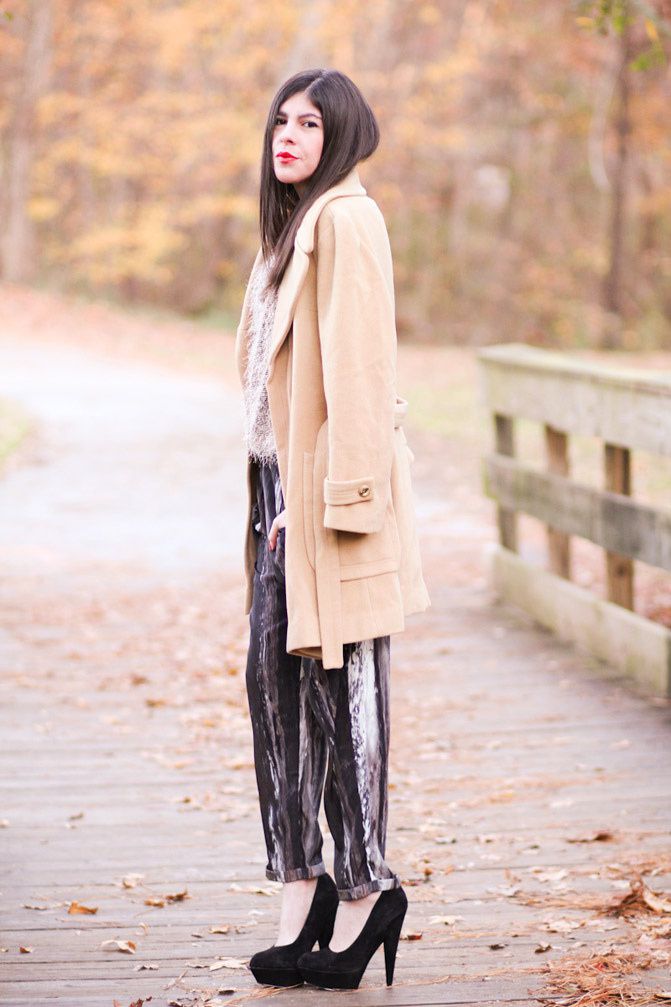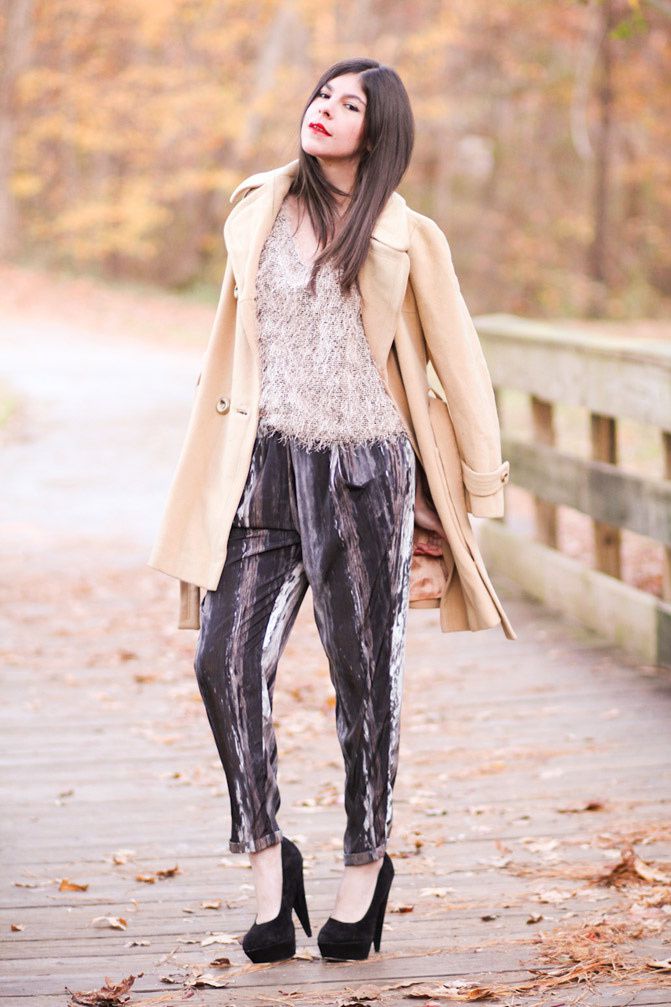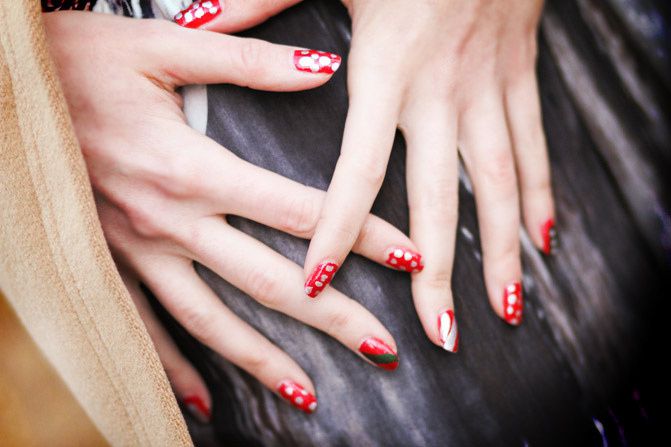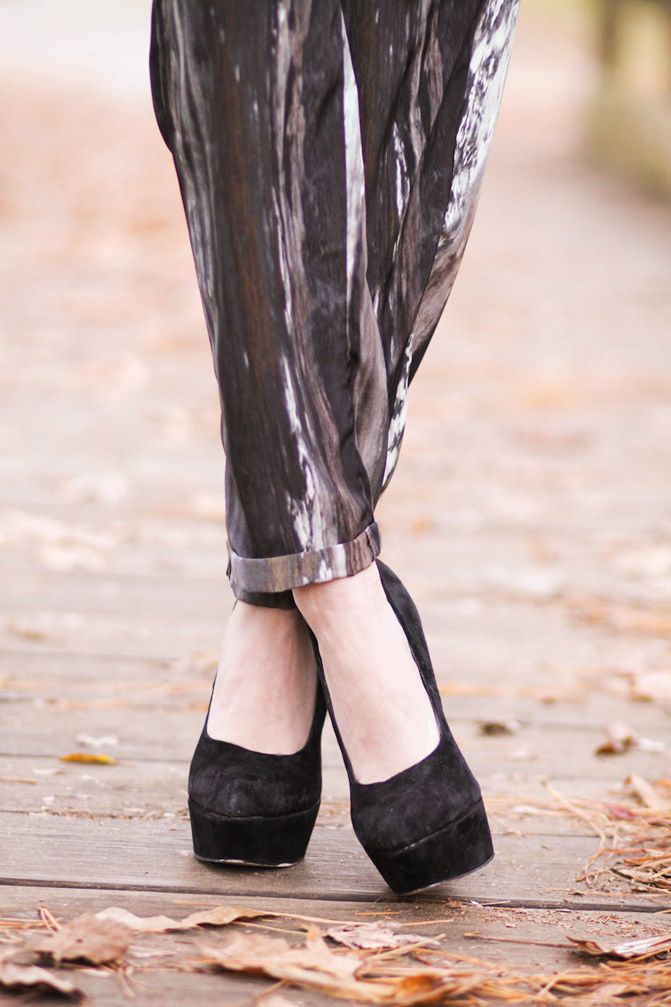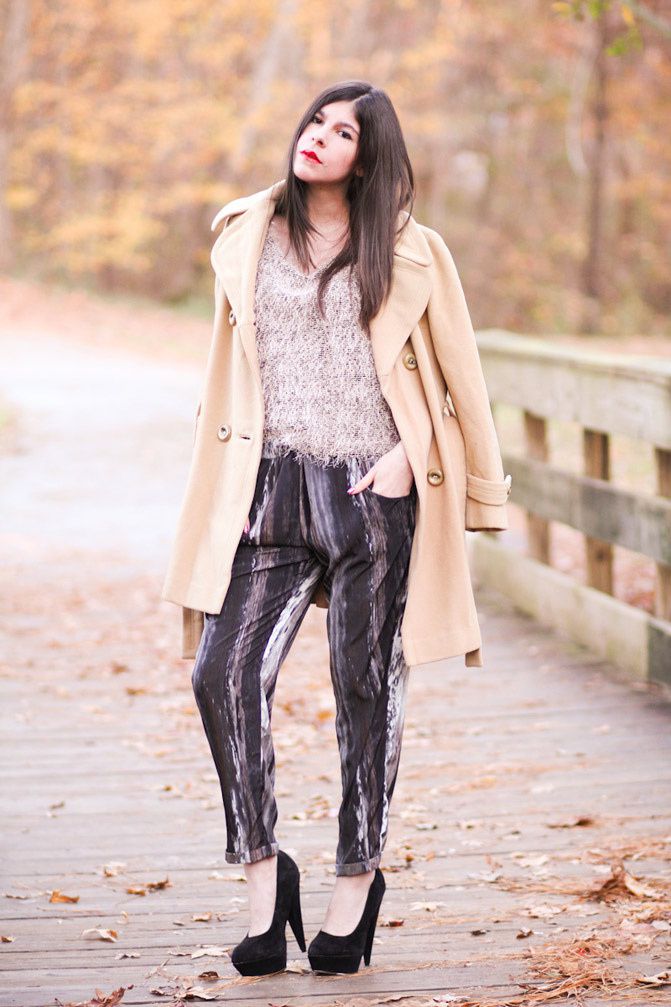 Top and Pants c/o

Necessary Clothing




Maybelline

Red Lipstick
Wool Coat in Camel (vintage)
DIY Christmas Manicure (Essie, Sally Hansen and Cover Girl)


ASOS

Pumpkin Pumps
These pants have this crazy paint-drip print, are just baggy enough and come with a cuffed hem. I was inspired to pair them with platform heels. The droopy pockets are perfect for jamming my hands into for warding off the cold winter chill. The fuzzy, muppet-like top is super off the shoulder and lots of fun.
Arielle from Necessary Clothing picked out this adorable little outfit for me. (She really knows me and my style!)
At the very last minute I added on the camel hued coat for warmth. When I glanced in the mirror, I couldn't help but think of Gywneth Paltrow's role in The Royal Tenenbaums as Margot. No, I've never actually seen this movie (
I Know!
) I do remember seeing photographs of her iconic cropped bob and beige fur though.
*Only 3 days until Thanksgiving. I'm making the cranberry sauce and pumpkin stuffed peppers this year.*
P.S. Today, Tomorrow and Wednesday enjoy 10% OFF your purchase with Promo Code: "shopblogger" at checkout on NecessaryClothing.com