Early Christmas Shopping in H&M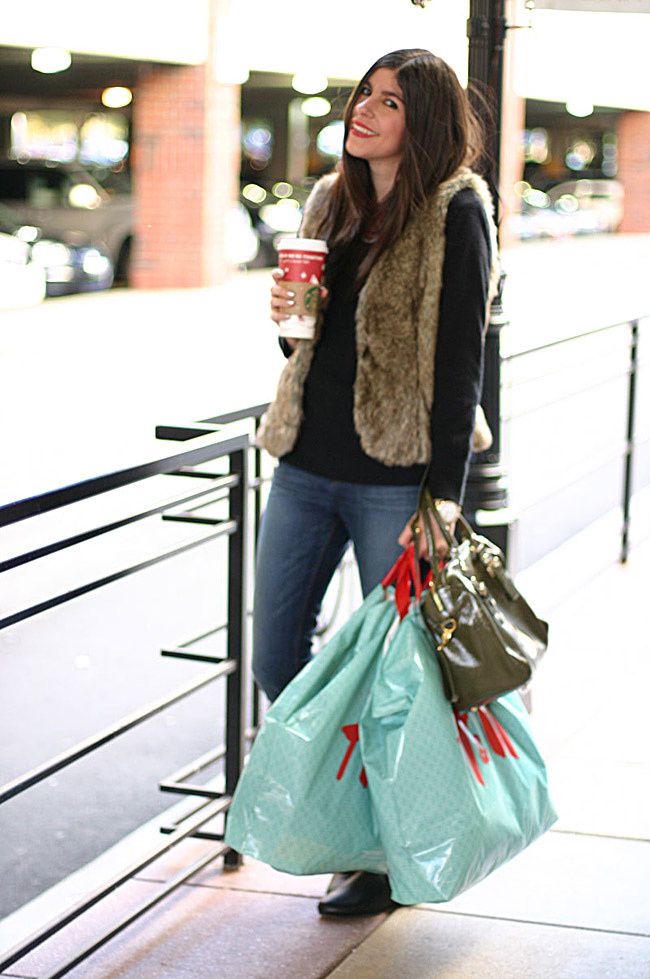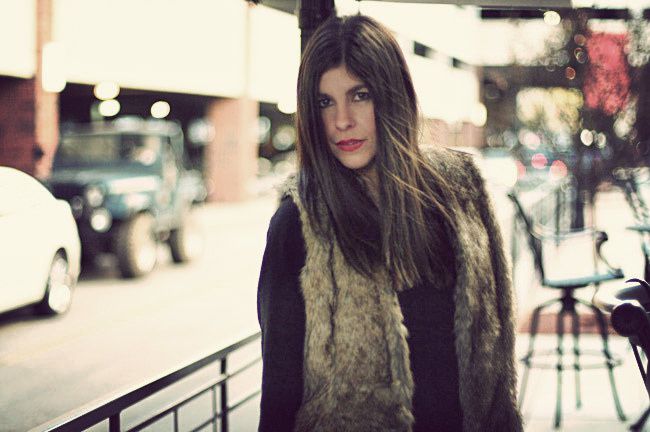 *I saw this same bag on Gossip girl last week in Pale pink.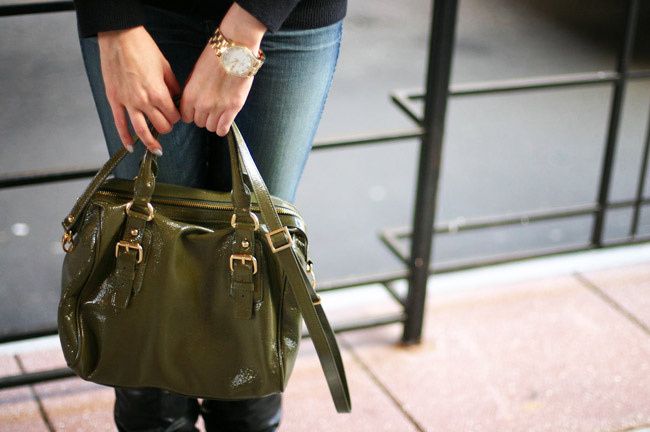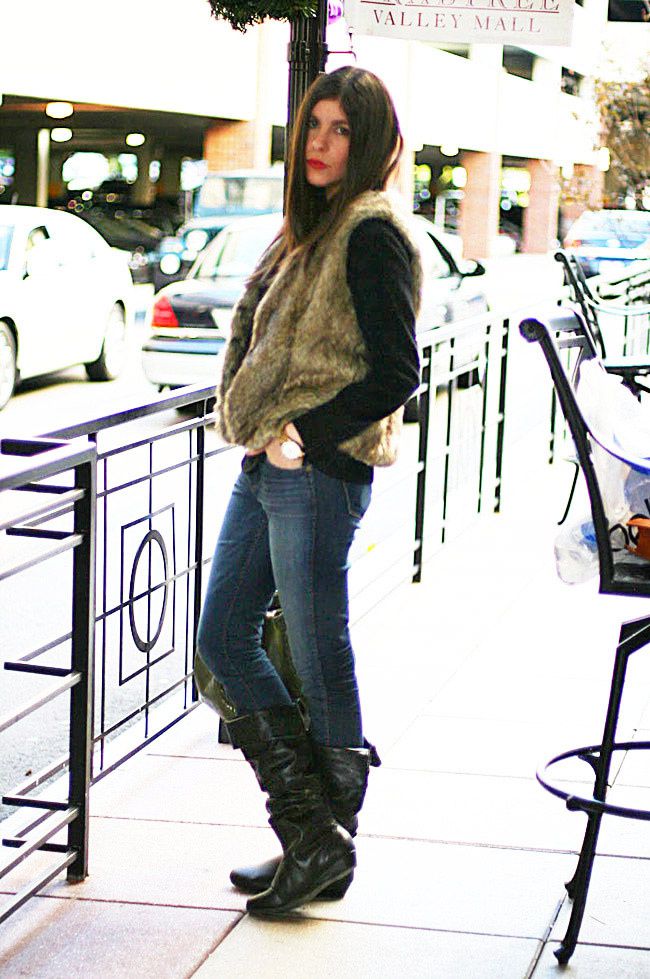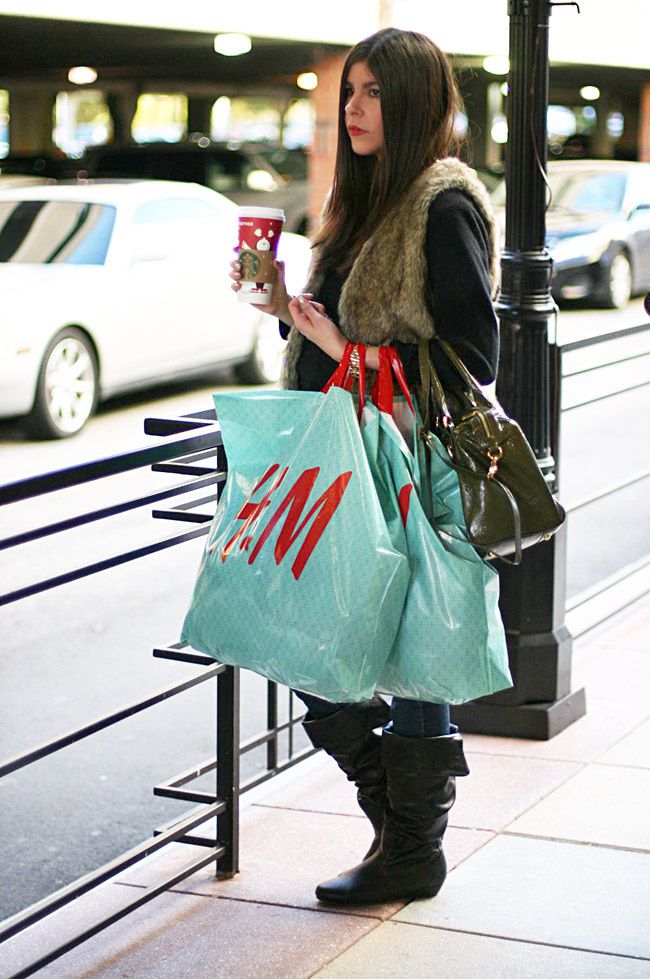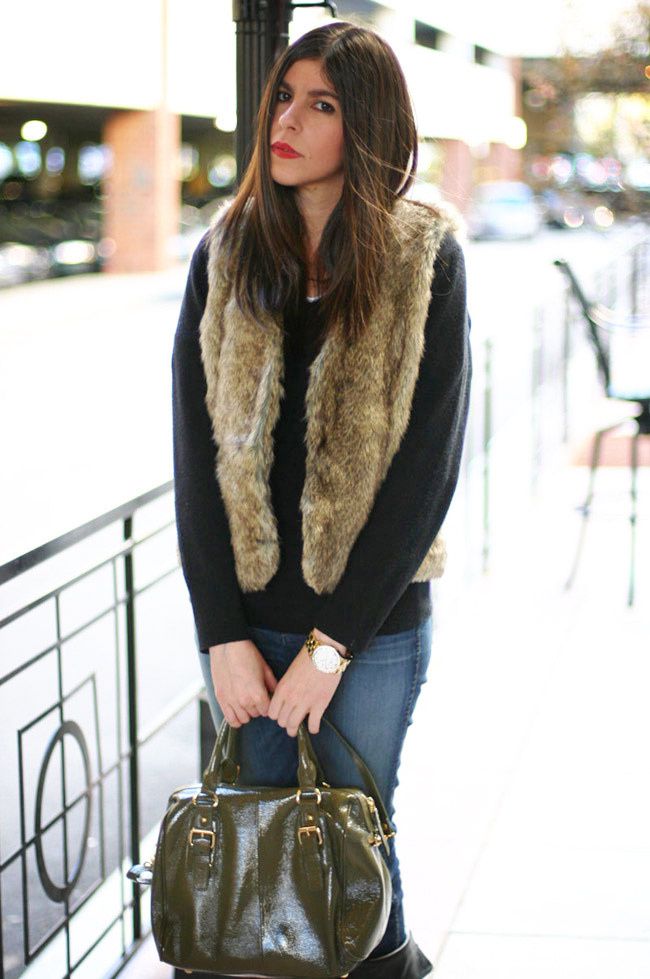 Christian Dior

Sweater (vintage)


Fur Vest

(vintage)
Marc Jacobs Gold Watch
J. Brand Skinny Jeans


Gucci

Boots (vintage)
Lodis bag
It may only be a few days into November, however I can already feel the Holiday cheer in the air. Also, it doesn't hurt that Starbucks has already released their red coffee cups and Holiday flavors. My favorites? Gingerbread Latte and Pumpkin Spice. I spent yesterday shopping for some early Christmas presents with my friend
Caroline
(who also took these outfit photos!) She helped me narrow down some of my shopping selections. You see, I was shopping for my next trip. It looks like I might be in New York again. Very, very soon. I can't wait to share what I stocked up on from H&M.; Very cute, very cozy pieces. You'll see soon enough, I'm sure.
I also wanted to thank all of guys for your incredibly sweet comments in the Alexander Wang giveaway post. Your taking the time to include a note about me and my blog along with your entry has left me smiling for two days straight!! :)