" A|X " Sequins on Thanksgiving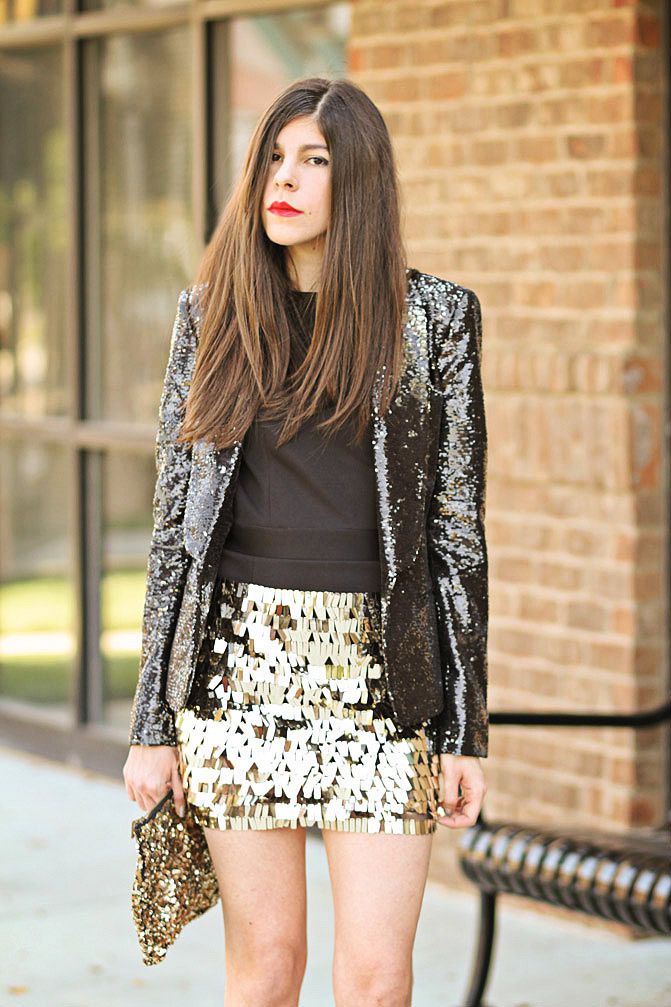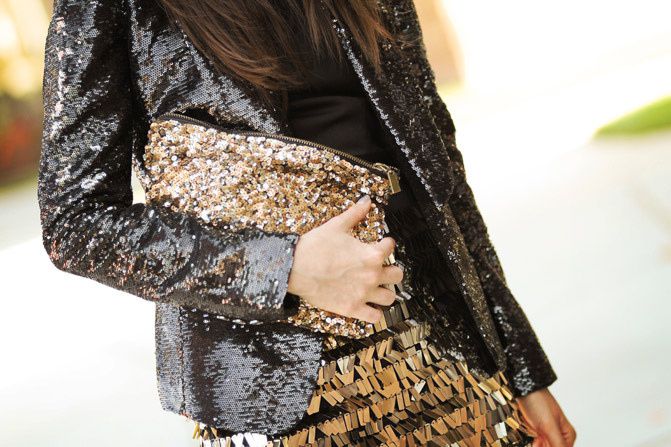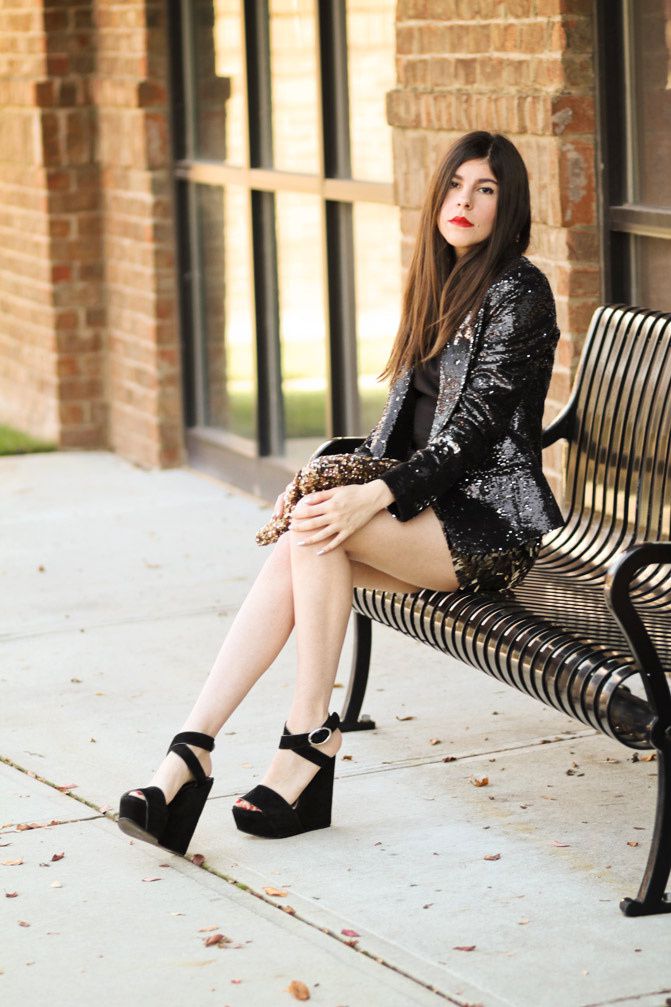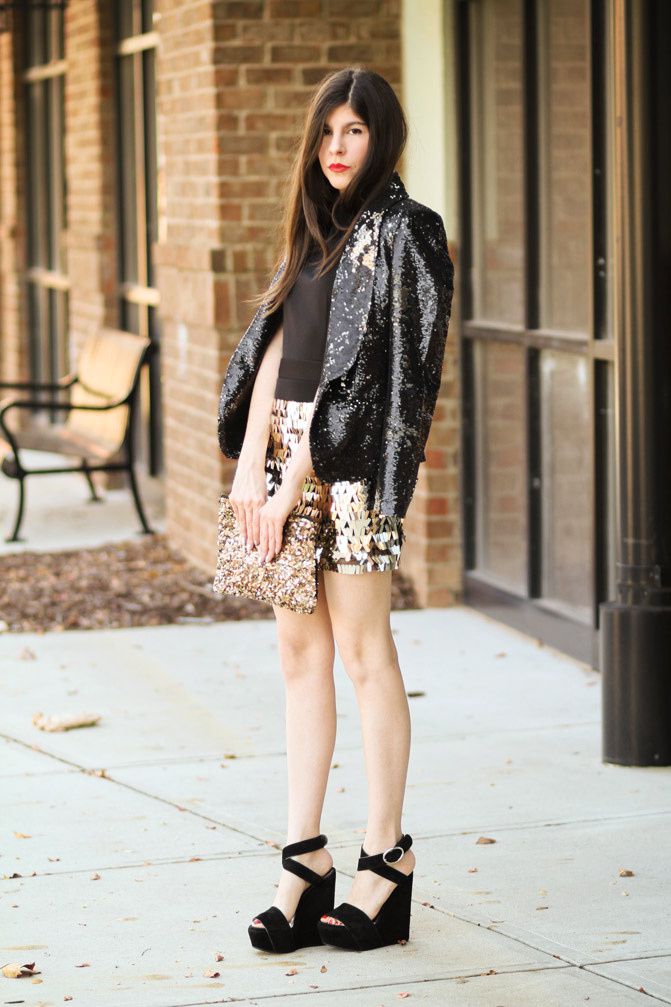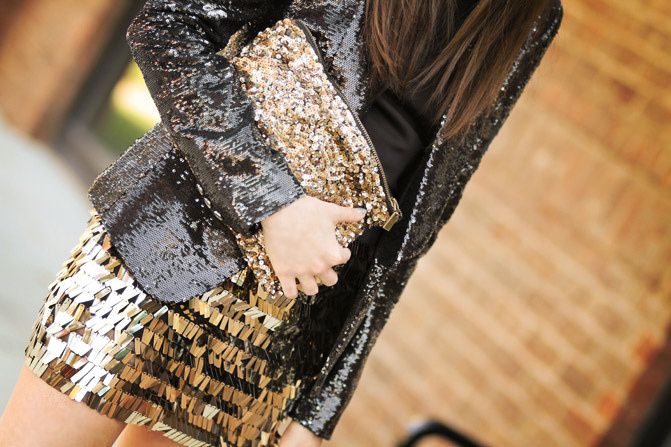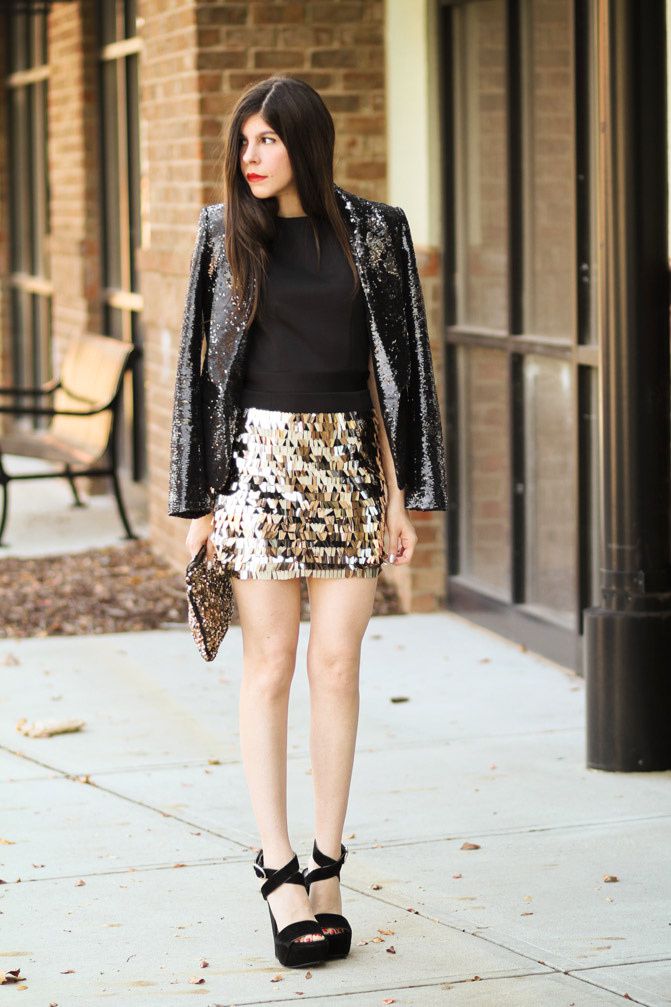 Armani Exchange

Sequin Blazer
Again Gold Sequin Little Black Dress


Zara

Gold Sequin Clutch
Maybelline Red Lipstick


Dolce and Gabbana

suede wedges
This sequin blazer from
Armani Exchange
is made up of primarily dark, glittering sequins. I wanted to add even more shine to the overall look by layering different colored sequins. The Holidays is a time of year when you can get away with more costumey pieces... other than,
say
, at Fashion Week. That's when I pounced on this little black dress. The entire skirt is adorned in gold, mirrored sequins and seemed to be the missing puzzle piece I needed. The sequined blazer and little black dress just seemed to marry well. As for the footwear? I nearly forgot about these suede platform wedges until I spotted them, way in the back of my wardrobe, smiling at me. Yearning to be worn again. The gold sequin clutch, the last dusting of shine. Going bare legged in this minidress is something I won't get to do much of once Christmas gets closer, tights will become a must with any short dress. Luckily, this mid-November weather is refreshing and not freezing ...not yet, anyway.
What do you think about the idea of layering sequins this Holiday season?