Snakeskin Leather + Givenchy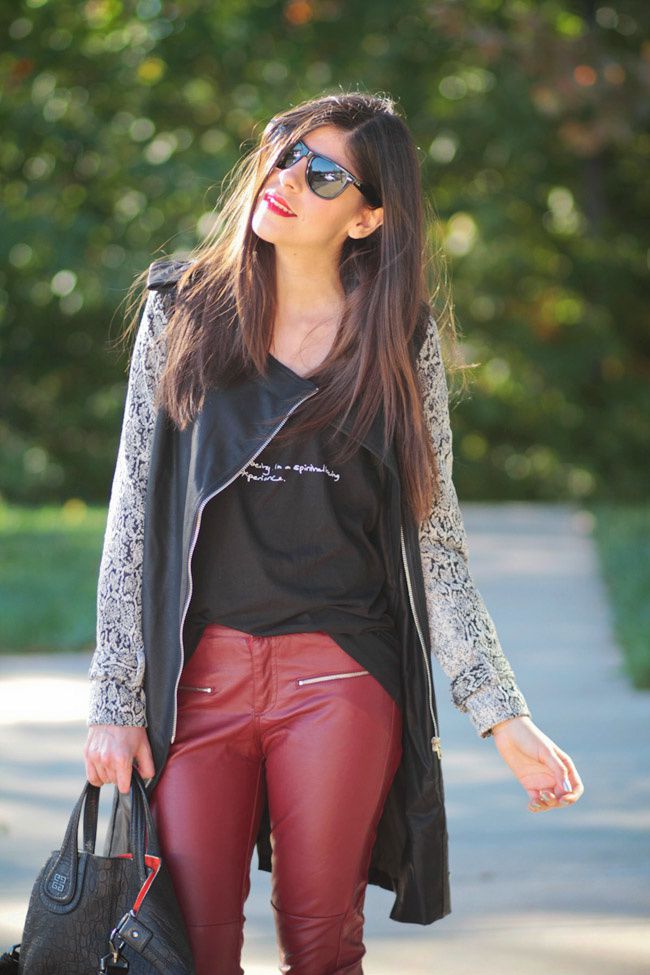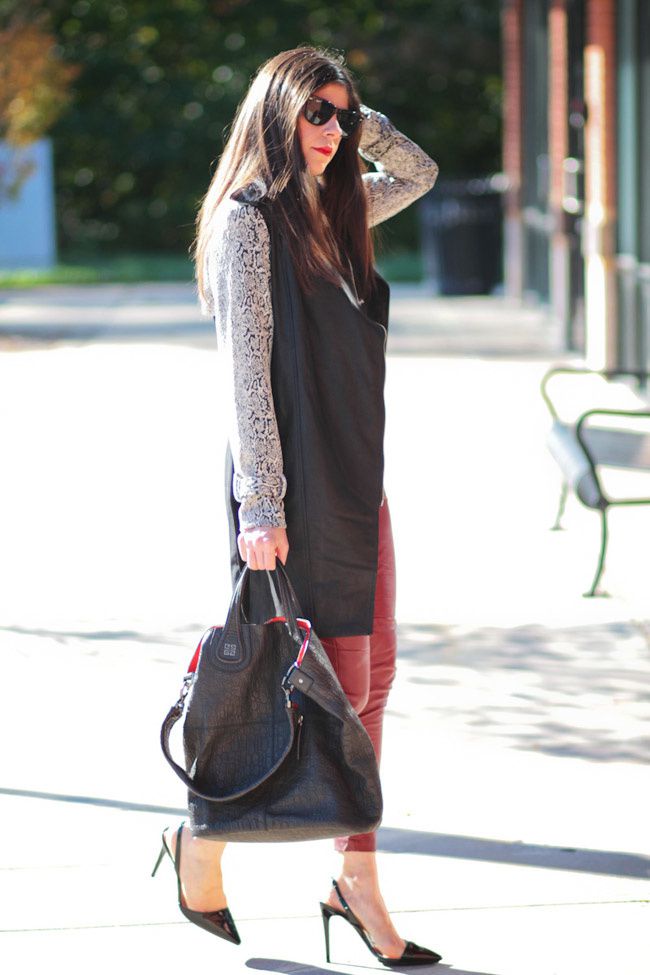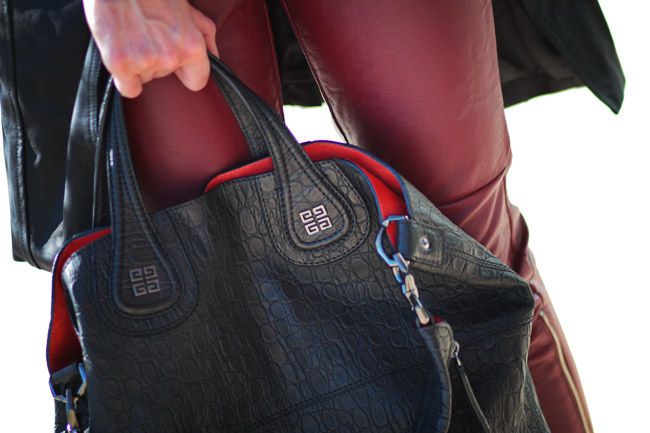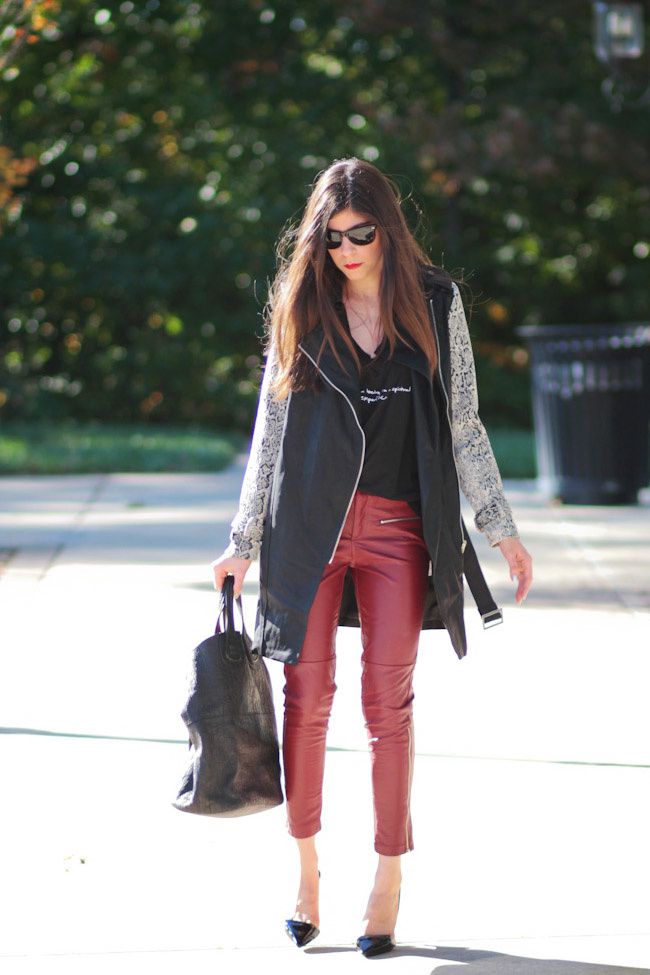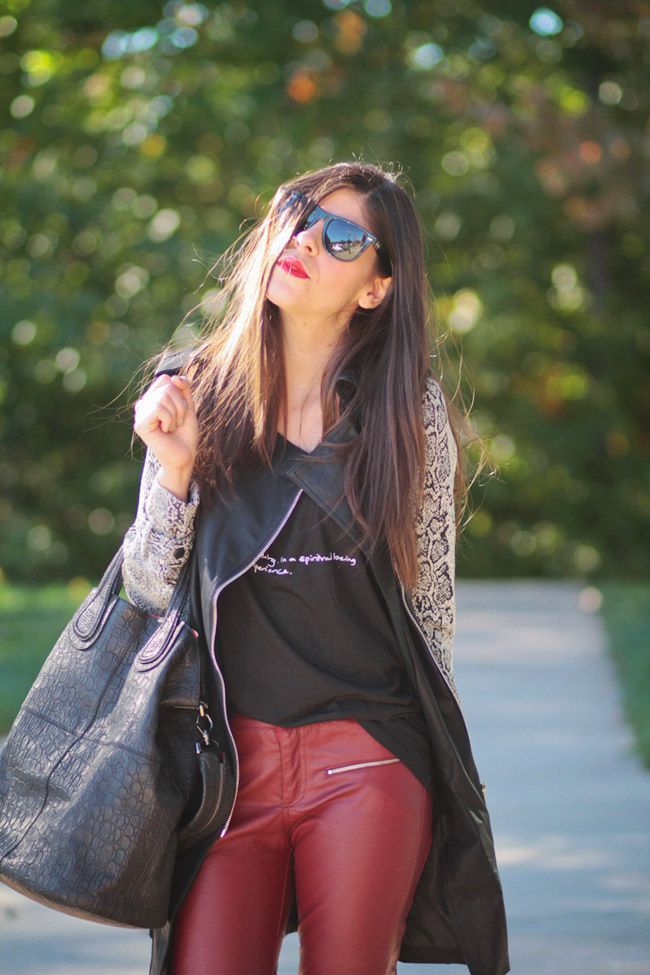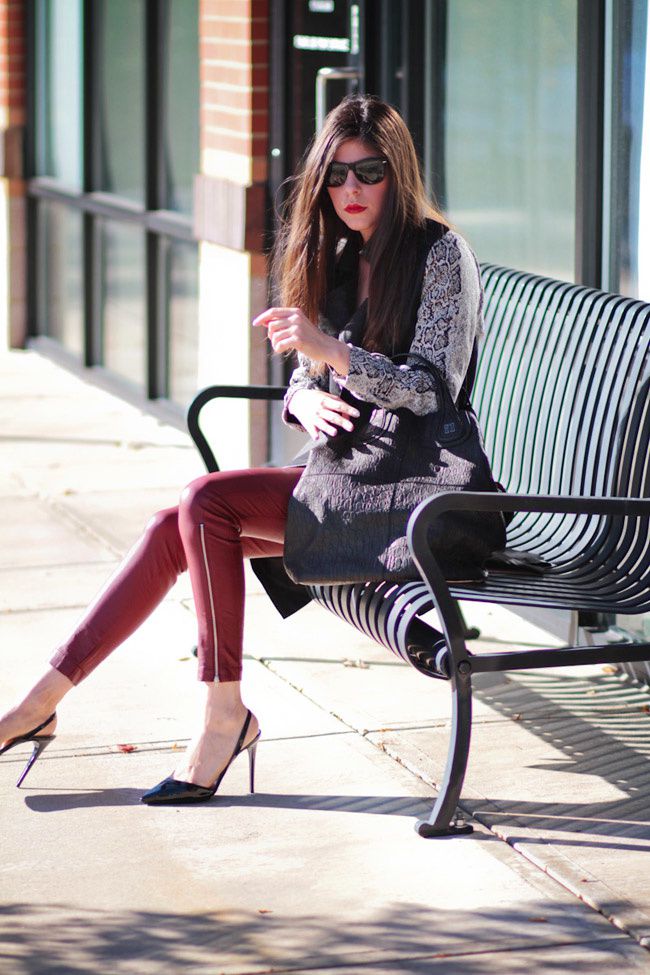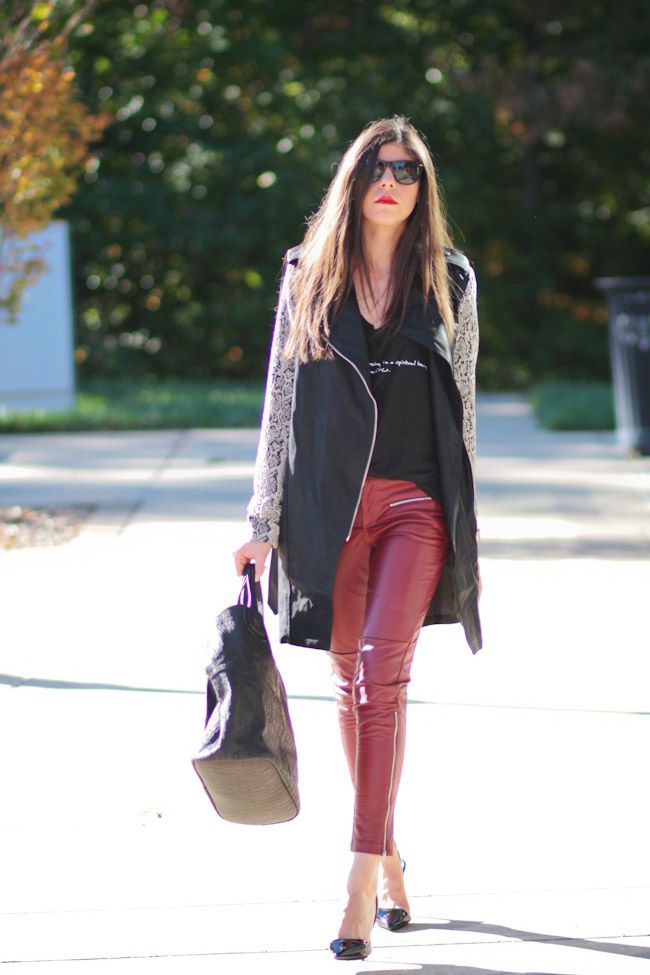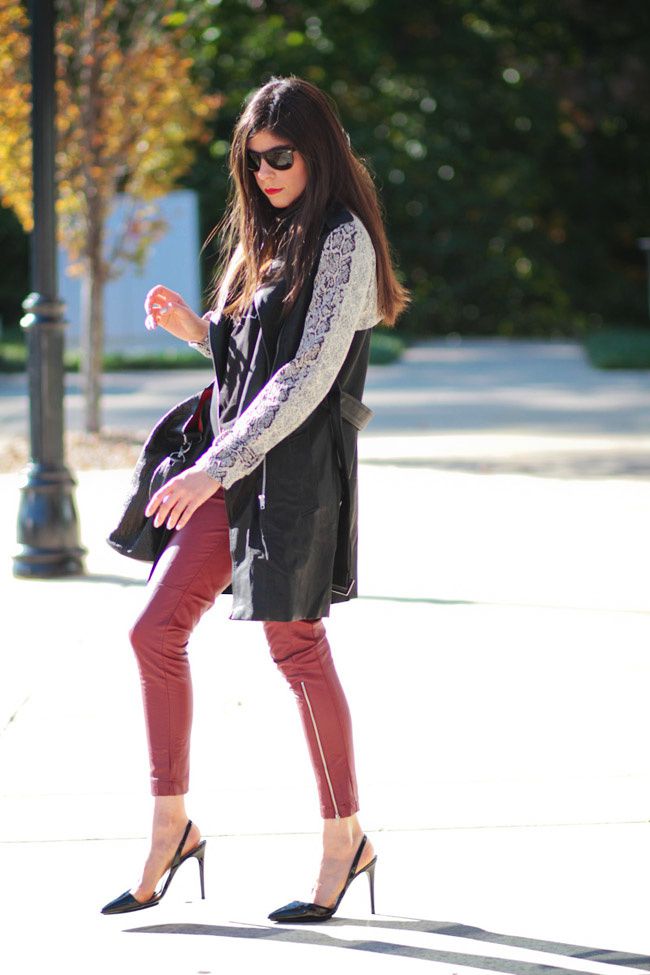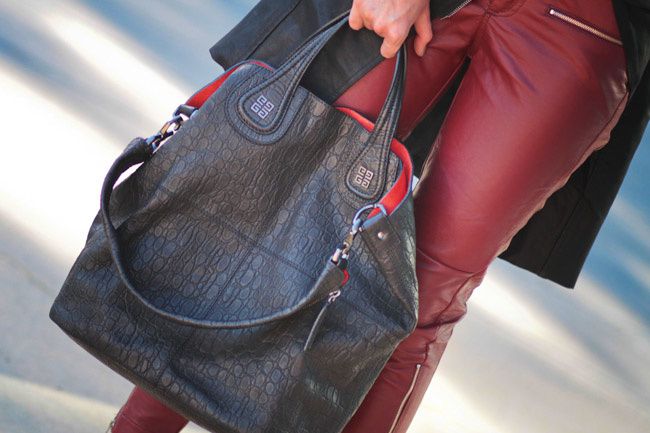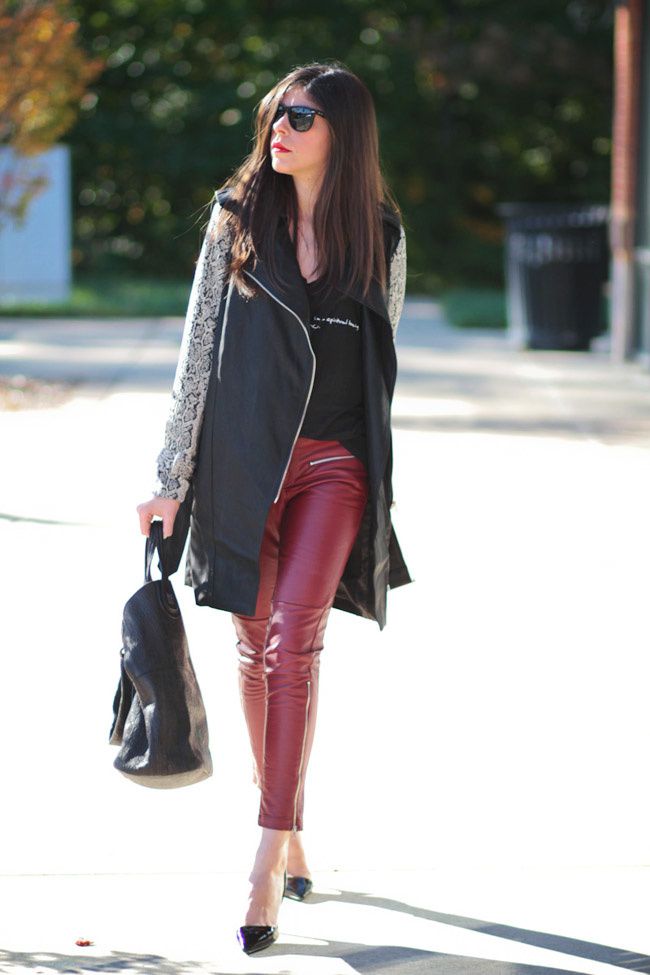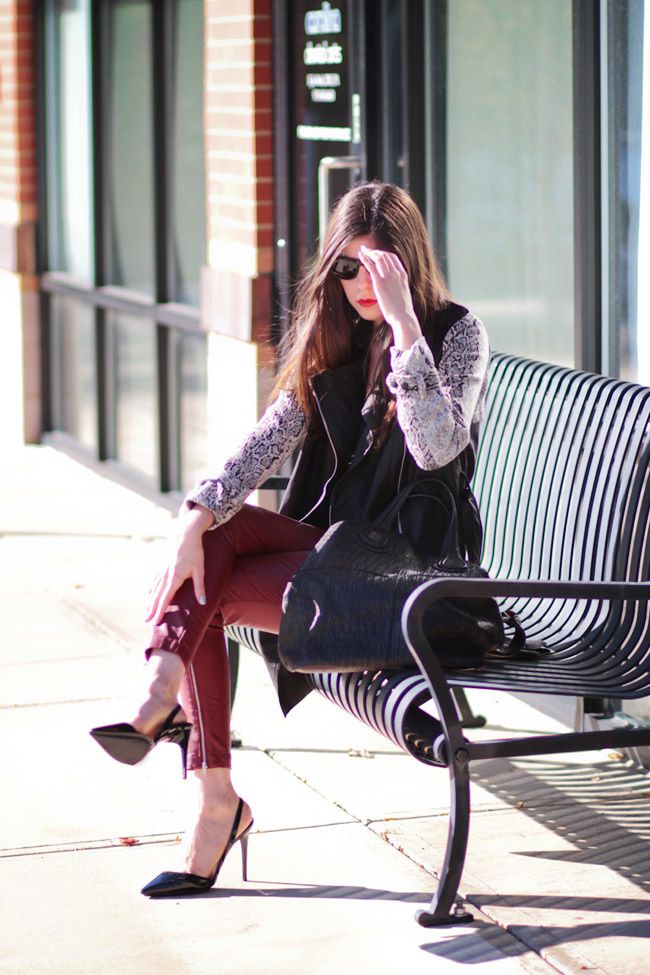 RAY-BAN Wayfarer

Sunglasses
Snakeskin Leather Coat c/o ROMWE
Burgundy Red Leather Pants c/o ROMWE
Black Tank c/o KANDEESHOP


Stella McCartney

Morgana Heels


Givenchy Nightingale

Large Shopper

Taking my new bag out for a spin this morning. I couldn't wait to rock this new snakeskin coat with my Givenchy bag.. they seemed to attract each other, not unlike magnets. Oh, and my latest obsession for Fall/Winter season? Leather pants!! I want more.. can't get enough. And finally, debuting the Stella McCartney heels. Which I can say are definitely keepers. I'm wearing them as much as I can until tights come into play..
HAPPY HALLOWEEN, by the way. Hope for those of you celebrating to have a fun day, and be safe. I can't wait to watch some more scary movies tonight after our dinner party. What are your plans for the night?
++ GIVEAWAY:
Today TWO Lucky Readers can ENTER and WIN $80 Gift Vouchers to apply towards their purchases courtesy of ROMWE. All you need to do is leave a COMMENT below with your contact info and Register on ROMWE here. Last Day to Enter: Sunday, Nov. 6th.

More Giveaways Coming Soon. . . don't miss out :)