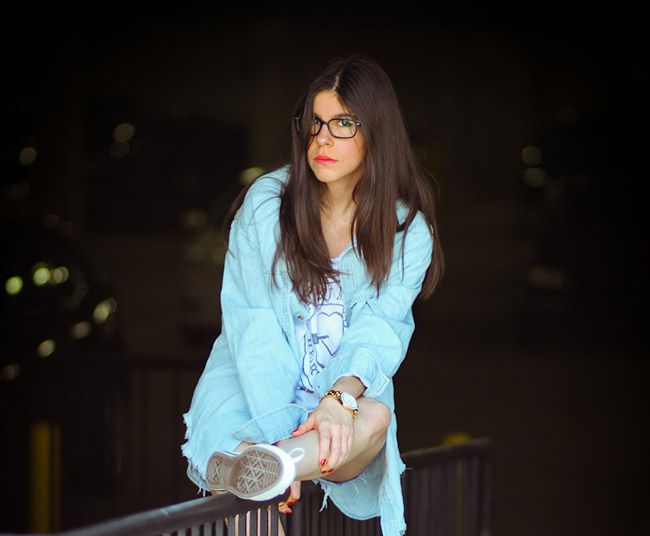 Finally Friday! Here's a quick post sharing a little more about me,
Questionnaire
style..
How many browser windows do you have open at the moment for online window shopping? 2
What's on your iPod right now? Ray LaMontagne, Casiokids, Oh Land, and the Honey Brothers
What was the last article of clothing or accessory you purchased? Shoes!
What piece do you wish most to add to your closet at the moment? Capes and riding pants for Fall
What current trend are you loving the most? Neon, forever and always.
What current trend do you hate the most? Creepers
What is your fave style or fashion-centric television program? Mad Men and Sex and the City, of-course!!
Who is your favorite designer at the moment? Isabel Marant never ceases to amaze me with her designs. Flattering, comfortable and cool. I love how she bridges between girly feminine and tomboy casual.
What is your favorite footwear line? Chuck Taylor All Star Converse (for sneakers) Christian Louboutin (for timeless heels) and Balenciaga (for edgy footwear!)
How fast can you Name That Model on the Catwalk? I know about 20-25 by face and can yell out their names pretty quickly.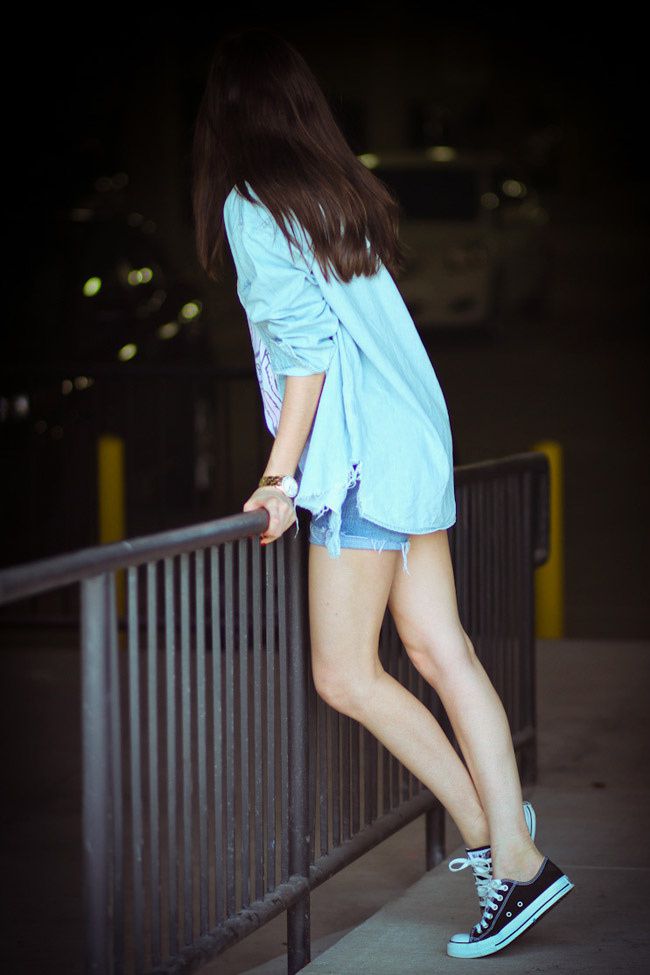 Three words to describe your overall sense of style? Classic, feminine with edge. I love dressing up in classy pieces and looking like I'm on my way to somewhere important. I also enjoy dressing down, in edgier, street style pieces. I go for comfort most of the time, but sacrifice with my choice of shoes.. that's Fashion for you, though. ;)
How would you describe your winter look? Easy and cozy. I collect chunky knits, oversize coats and cardigans. I pull ankle boots off the shelves. And layer a lot with leggings.
What will your look be this spring? Sundresses, color blocking with pastels and espadrilles in funky colors. I'm sure my ideas will change again by then though..
What trend do you see becoming the biggest come spring? Straw colored dresses and bags. Winter colors like red wine, and burgundy mixing with whites and ocean blues.
What's your pick for the "it" tech gadget of the moment? iPhone and iPad. Especially the latter, I can't live without mine.
Who is your pick for the most stylish "it" celeb? The Olsens, always. And Olivia Palermo.
If someone handed you $10,000 where would you spend it? In Paris!
Favorite shopping destination? New York and Bal Harbour Shops in Miami.
What are you reading right now? The Minpins by Roald Dahl, I just purchased a collector's set of 10 of his books as well.
Favorite snack? Stacey's Pita Chips
Yay, in less than 2.5 days I'll be in New York.. Fashion Week, here I come!!
See ya there! ;)