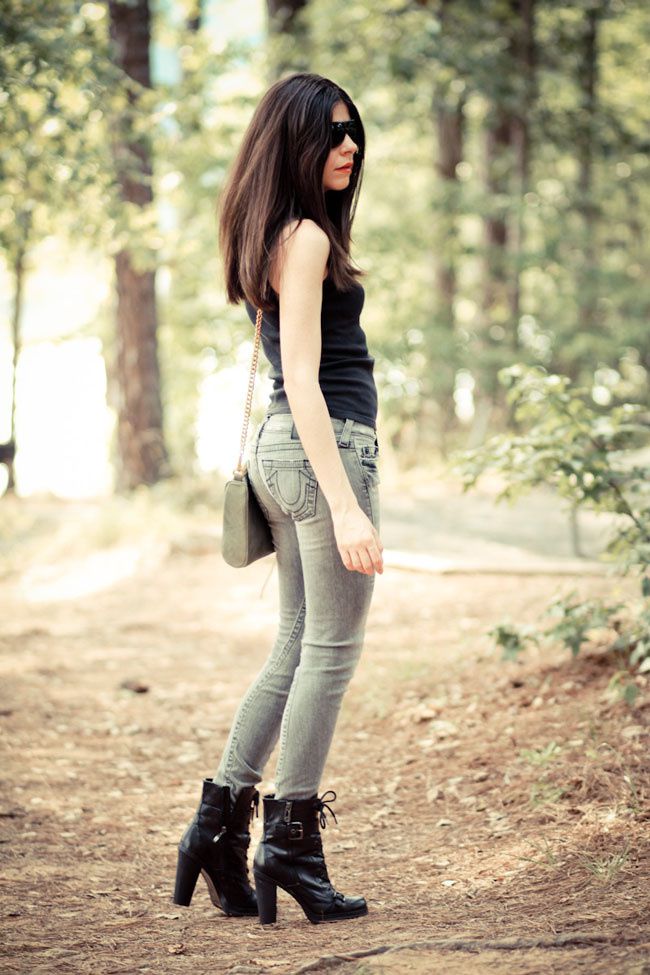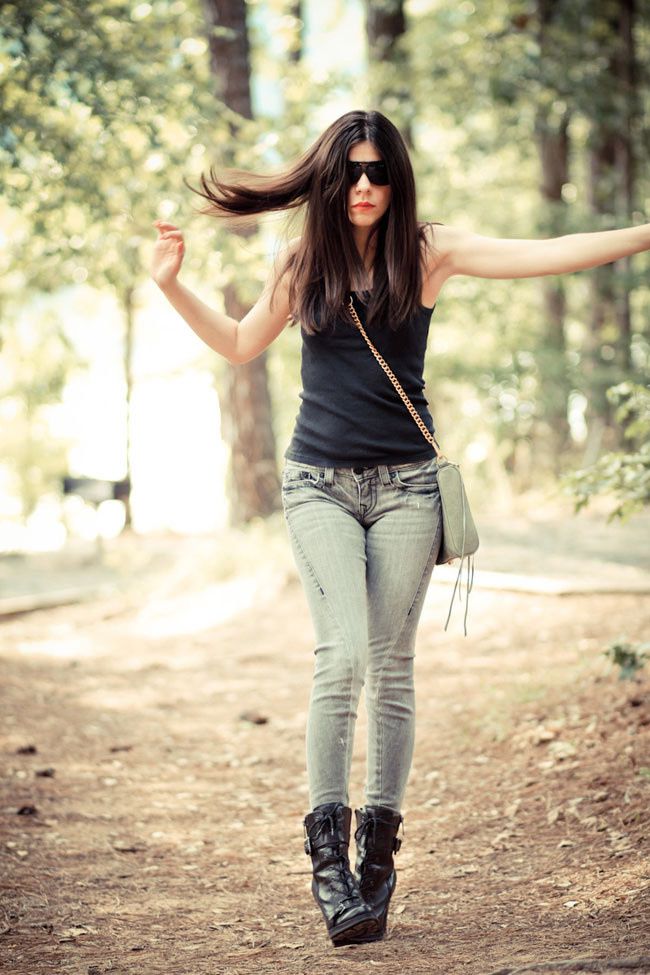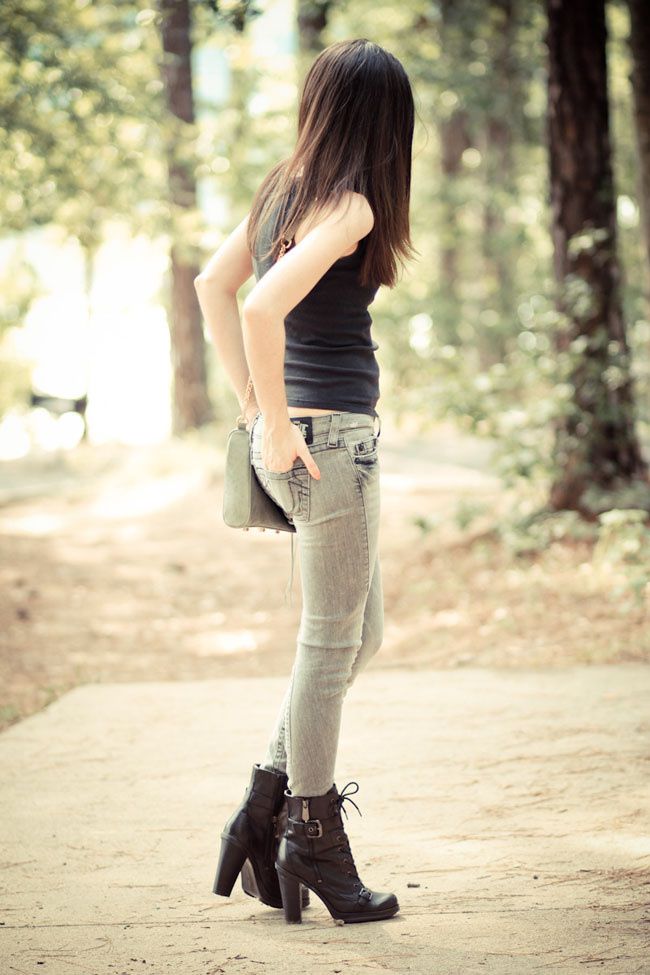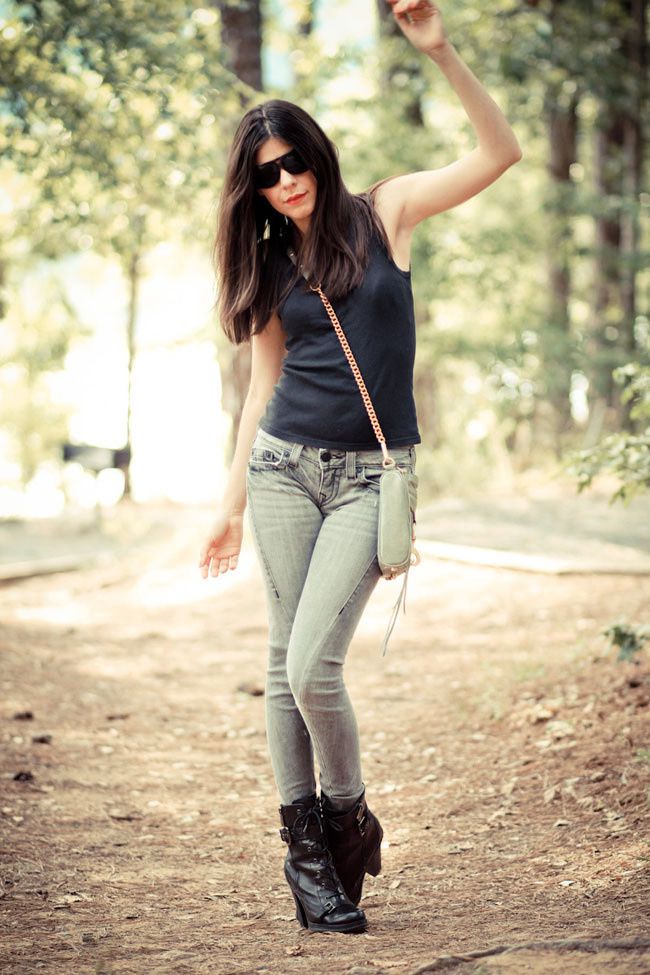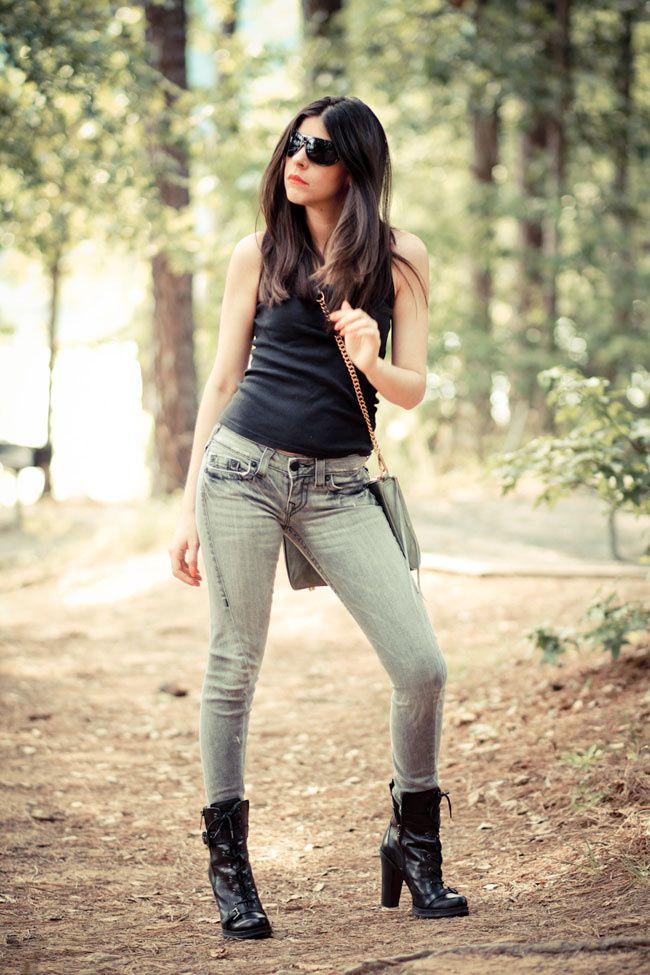 Victoria's Secret

Tank Top (Similar from Splendid here),

True Religion

Julie Torque Skinny Jeans,

Guess

Boots (Similar from Chinese Laundry here),

Perry Ellis

Sunglasses,

Rebecca Minkoff MAC

Clutch (in tomato red, in dove gray)
This is one of the softest tank tops I own, from Victoria's Secret of all places. I actually got it when I did a wardrobe exchange a few years ago with a friend from California. To this day, I have yet to find another tank top soft enough to rival this one. So it stays..
And with that said, I leave with you with the second installment of my True Religion photo shoot and project. I hope you like it.. In case you missed it, you can see Part One of my True Religion Project here.
Find me @: Bloglovin' - Facebook - Twitter