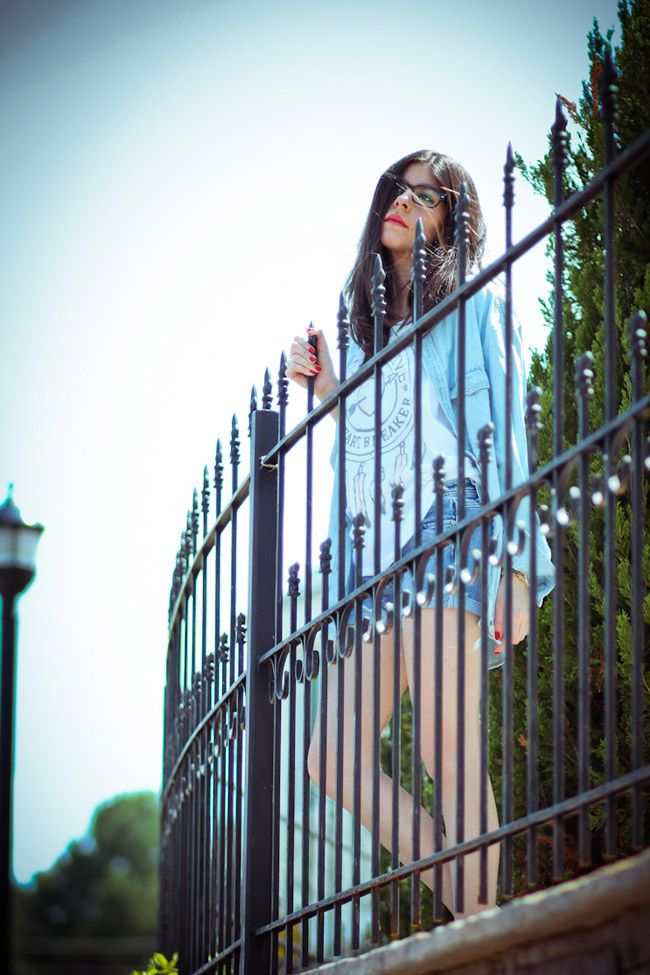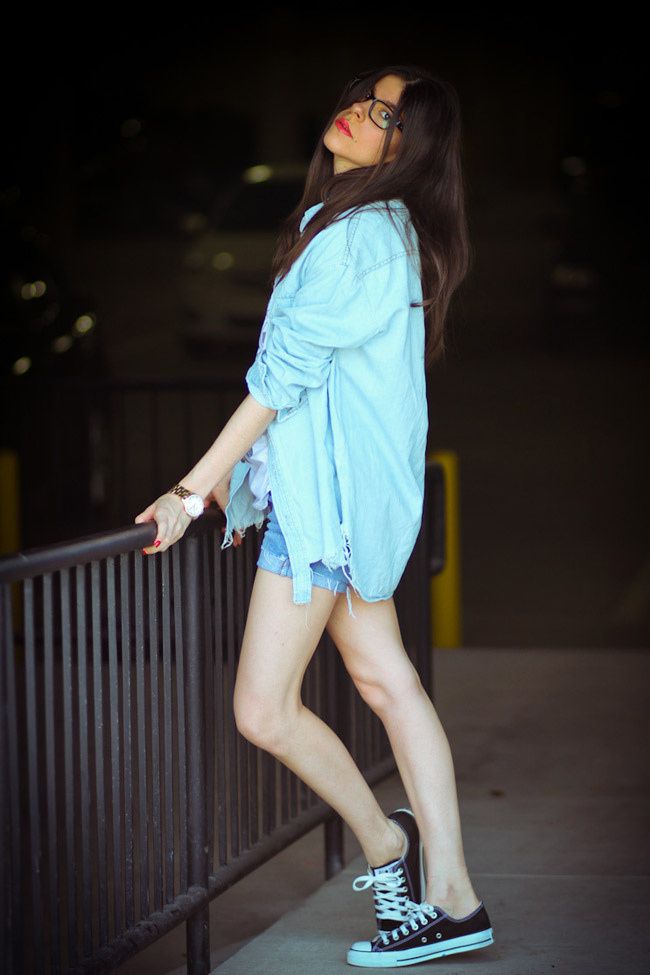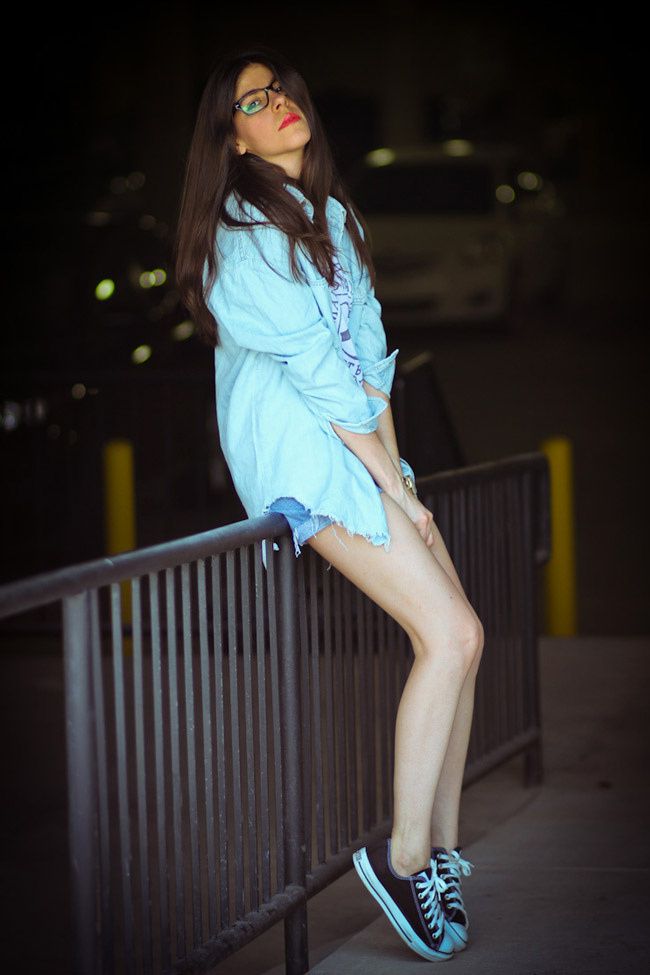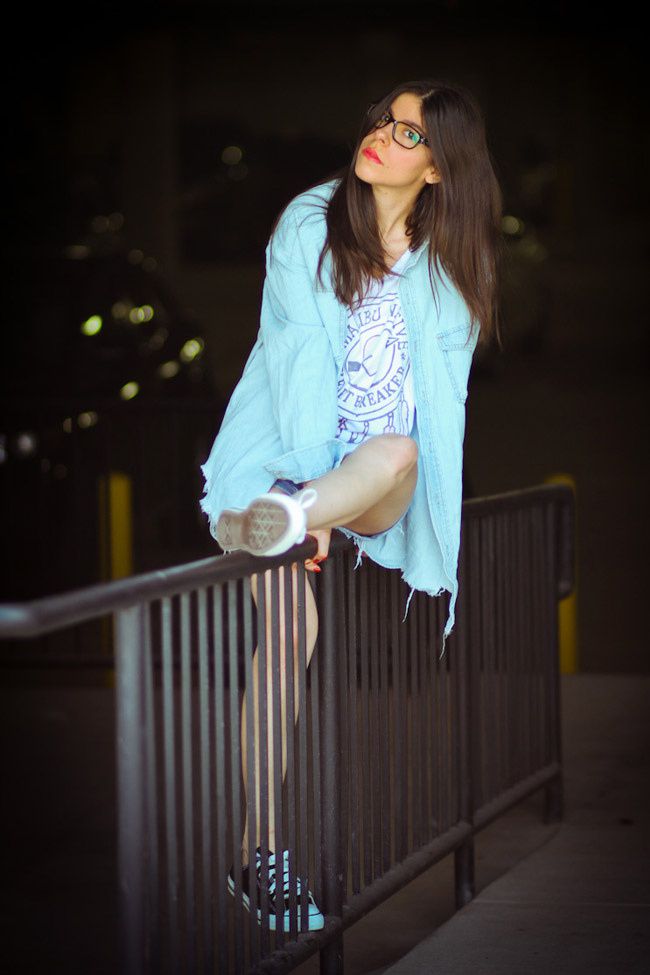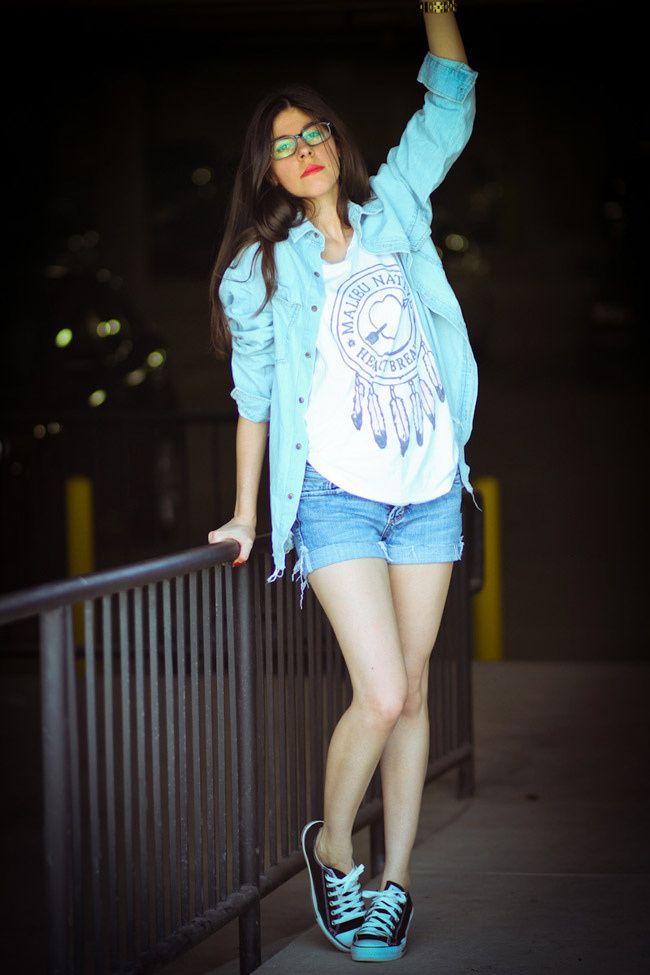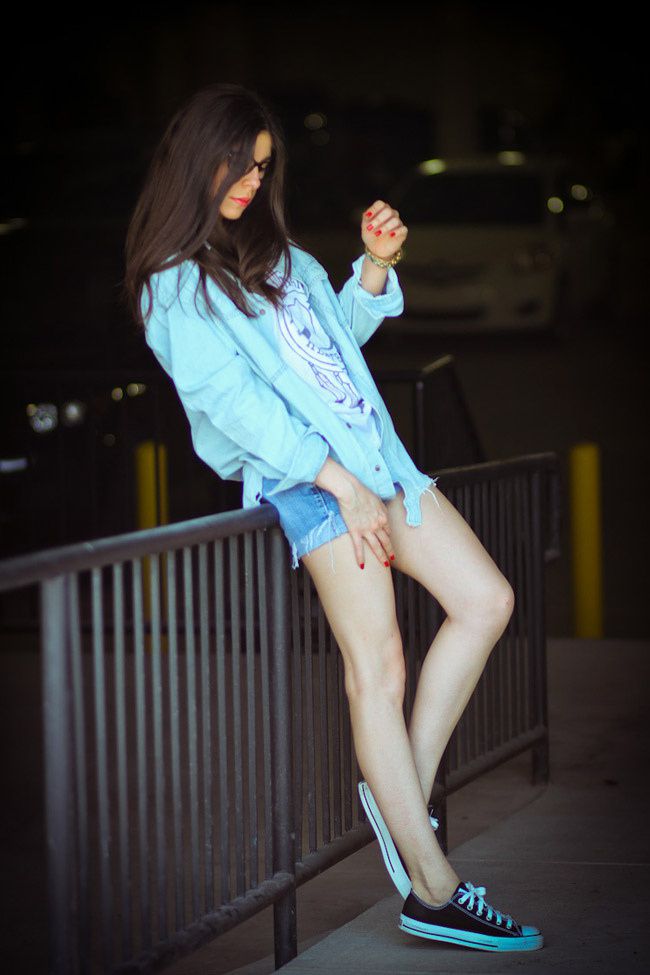 Modekungen

denim shirt,

Malibu Native

Heartbreaker Tee,

JET

jean shorts,

CONVERSE

sneakers,

MARC JACOBS

Gold Watch
Most of you probably don't know that I wear contacts. And that before bed, I hang around the house in glasses. This a debut of sorts.
Lately, I've been in love with Netflix. Randomly finding great TV. Now, I'm really getting into Mad Men. Just started watching it this week after tweeting about feeling like the only person on Earth not tuning in.. Don Draper.. sigh. I love the sixties clothing and how adorable the men all look in slick hair and skinny ties. And of course, how the series is mainly set in Manhattan, New York. My favorite city at the moment.
What are you watching? What do you recommend for me to watch? :)
P.S. Do you like my BONLOOK glasses?