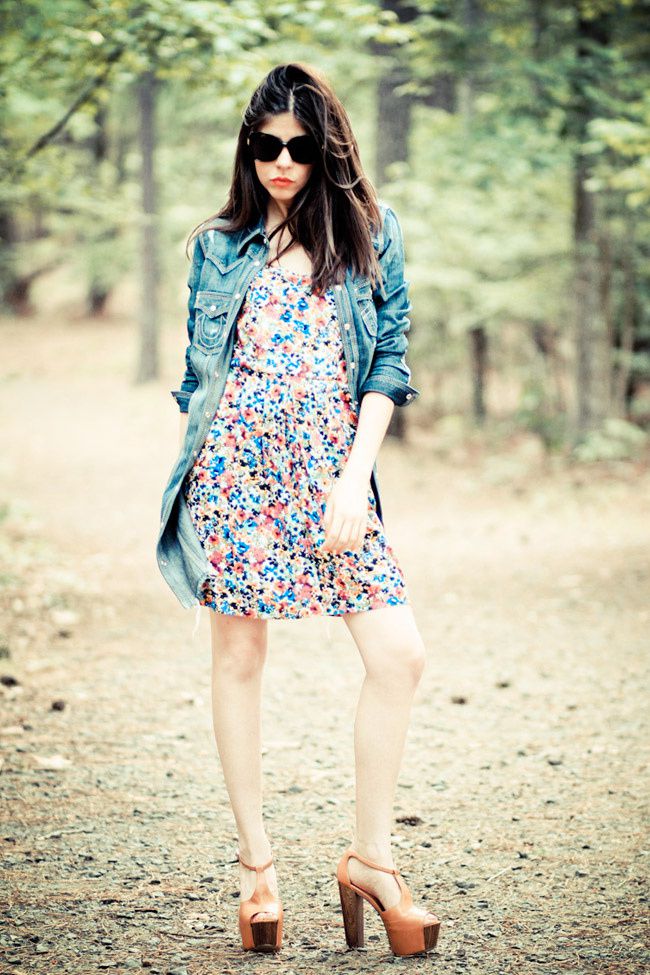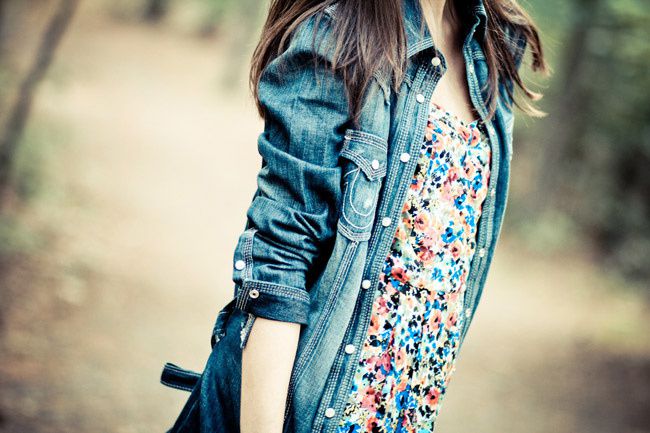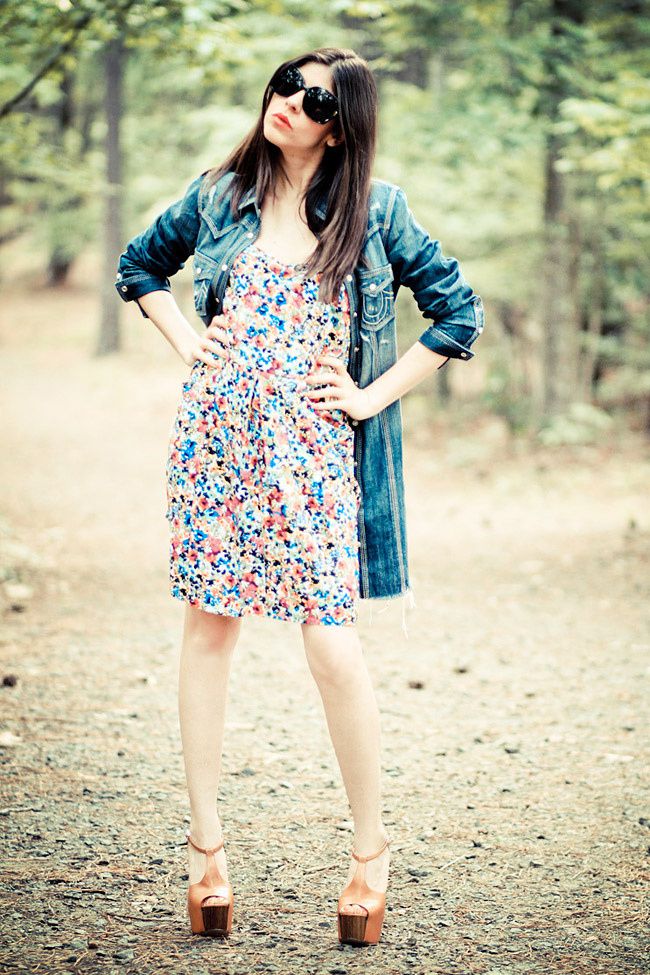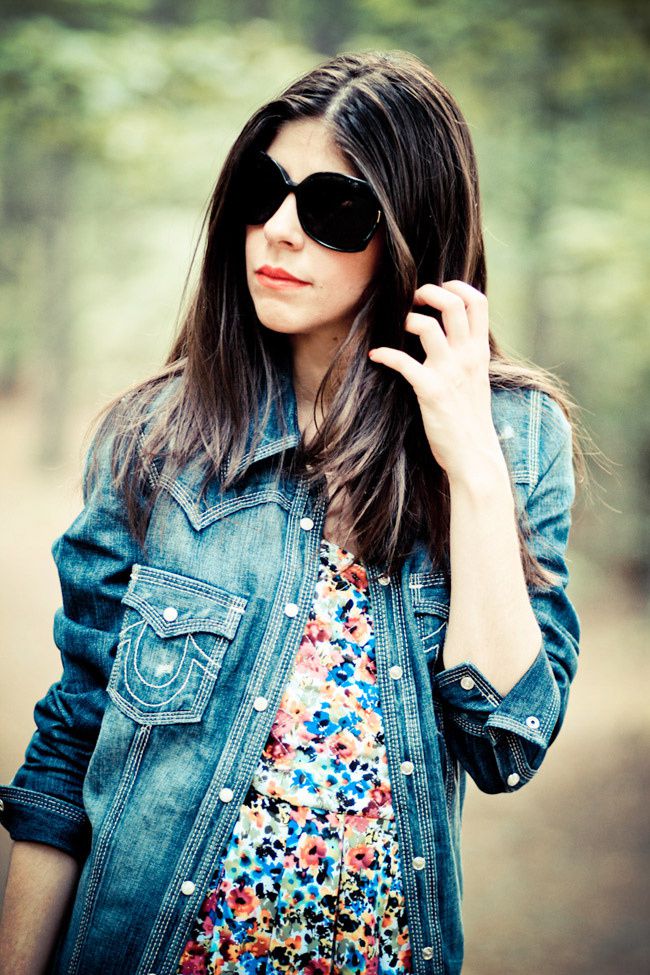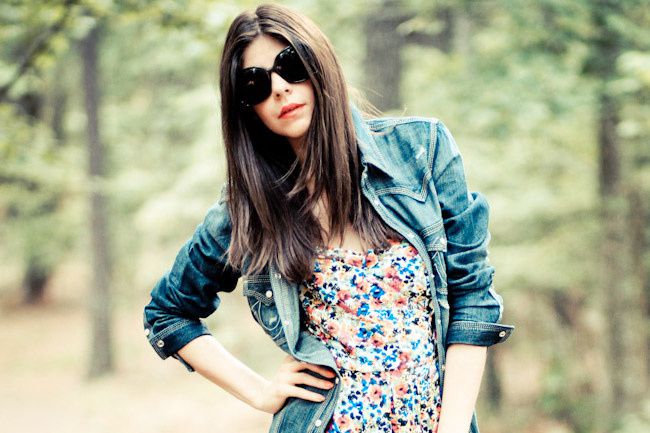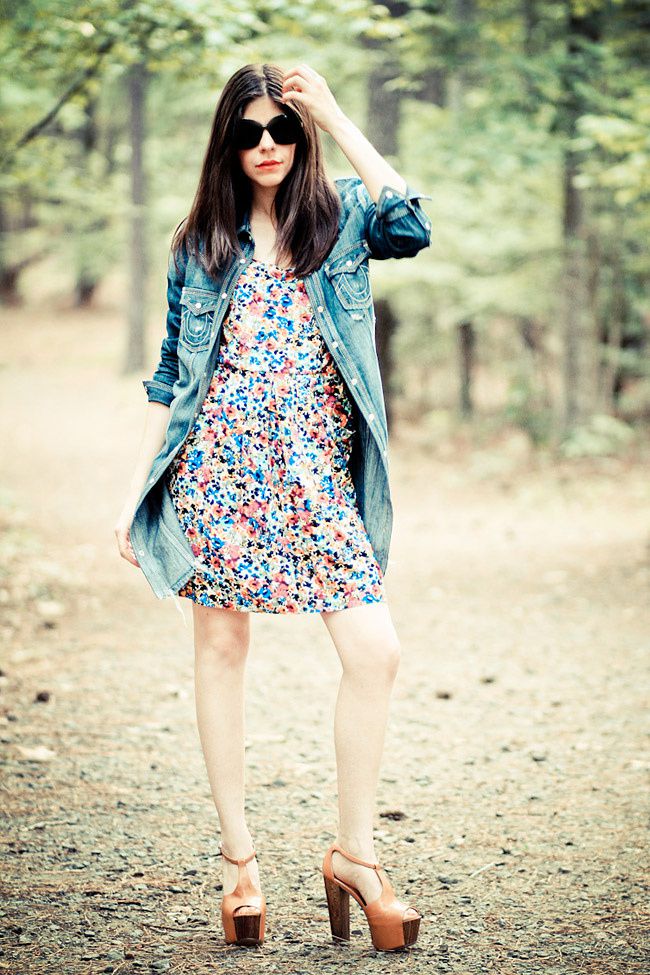 True Religion denim Jacket, French Connection dress, Jessica Simpson Dany platforms, Vintage Chloe Sunglasses
This Summer I worked on a really cool project with True Religion Jeans and Glamour magazine. These photos are just a Sneak Peek.
One question I get asked a lot when I meet my readers is what inspires me? Which blogs do I like to read? Well, I am very much inspired by music. There is something about hearing a beautiful melody that simply puts me in a great mood. I'm also inspired by Old Hollywood films. And to be honest, I can spend hours flipping through the pages of ELLE, VOGUE, and Harper's BAZAAR. (See Video.) I also have to make a daily stop at these blogs: TWIN FASHION, Little Plastic Horses and Fashion Gone Rogue - for model candids, street style and general Fashion inspiration, straight from the catwalk, and off..
Hope you're off to a great start this Monday! ❤