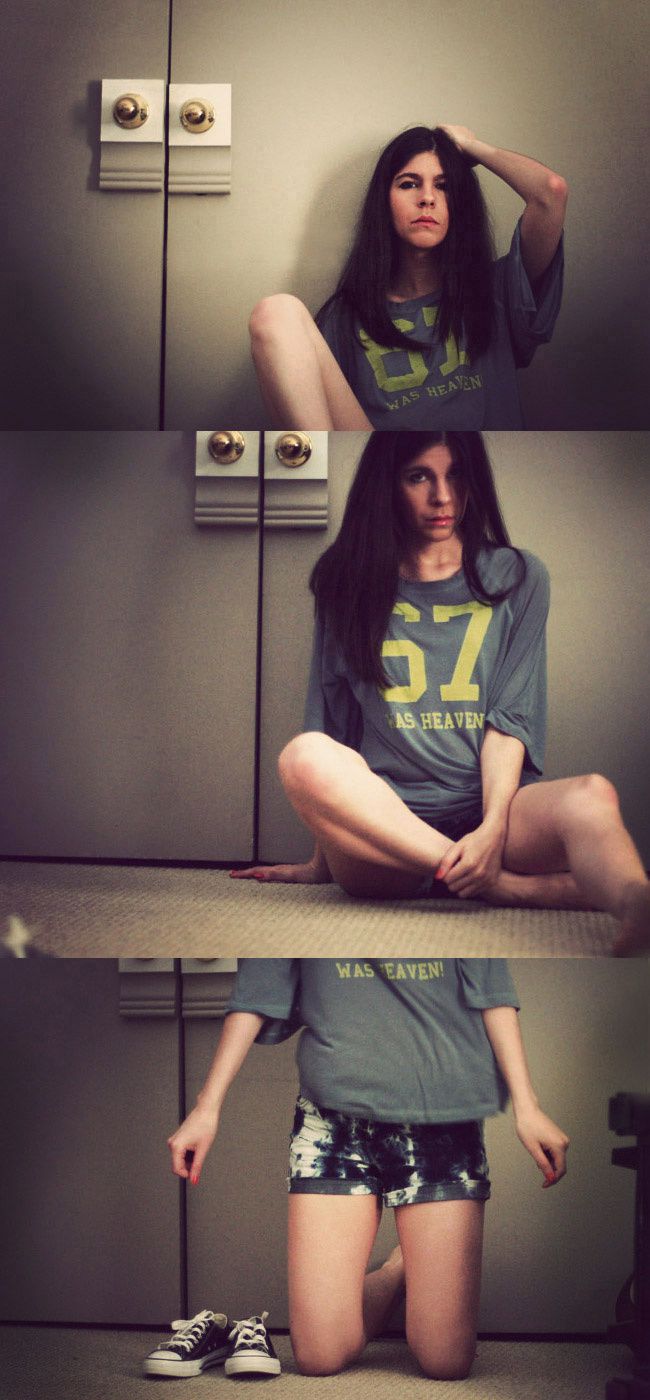 Wildfox Couture 67 Was Heaven Raglan (also in RED),
Tie Dye Denim Cut Offs (Similar Style here from

Siwy

),


Chuck Taylor Converse

in Black
Do you ever have those rainy afternoons, when you're bored at home? I tend to play dress up on those days. Since no one was around, I had to rely on my timer for this shoot. Don't you just love this t-shirt?
67 was Heaven!
Of course, I wasn't born anywhere near 1967. Although, sometimes, I feel like I was around then. Maybe a past life? I'm always gravitating towards the music, clothing and lifestyle of the Sixties. An Era when Poodle skirts,
The Twist
and The Beatles reigned supreme!
Have a great Weekend!! :)