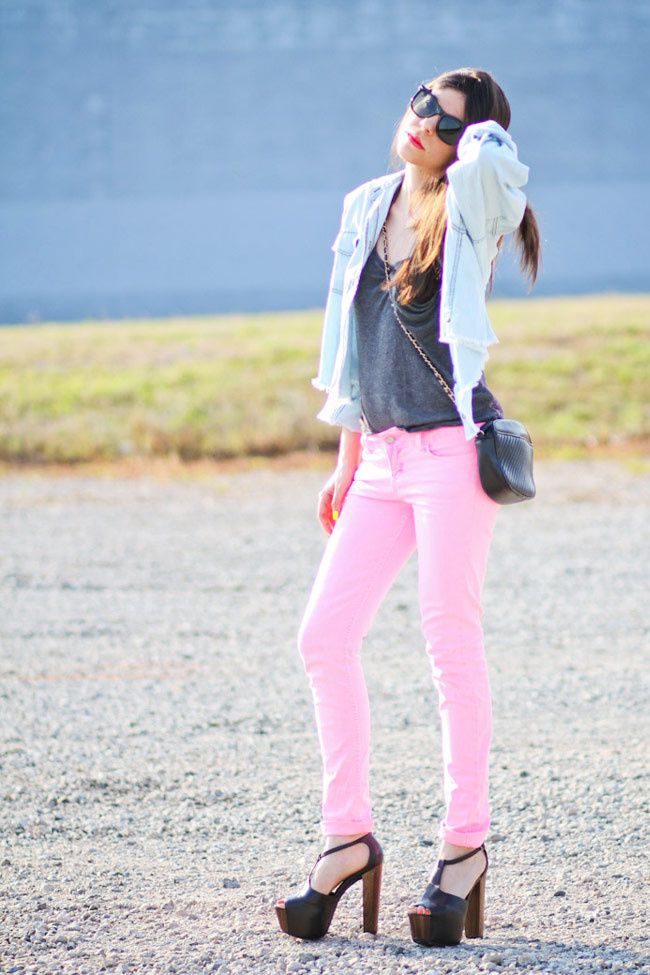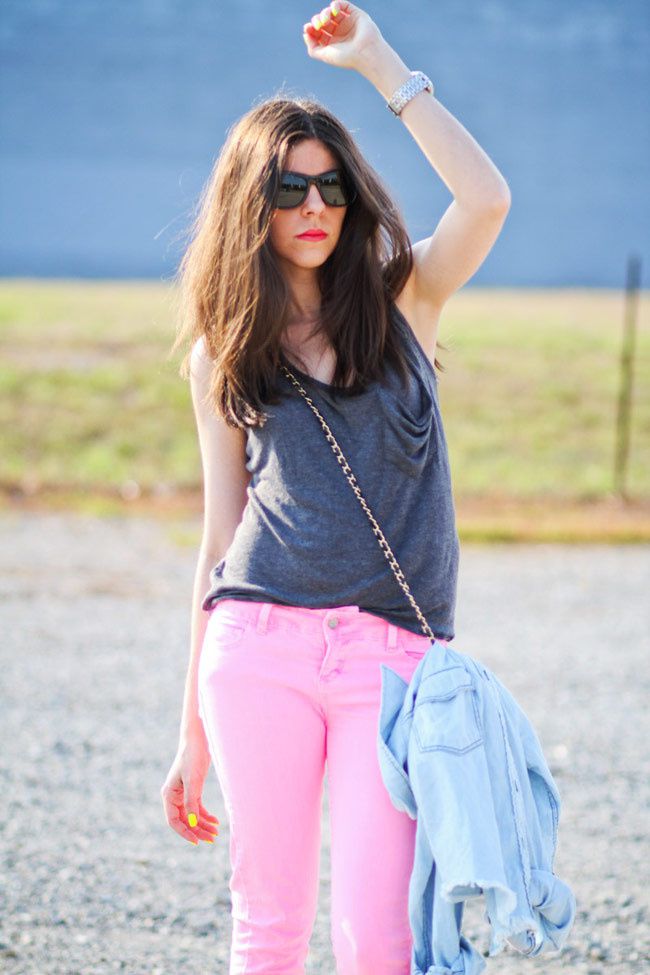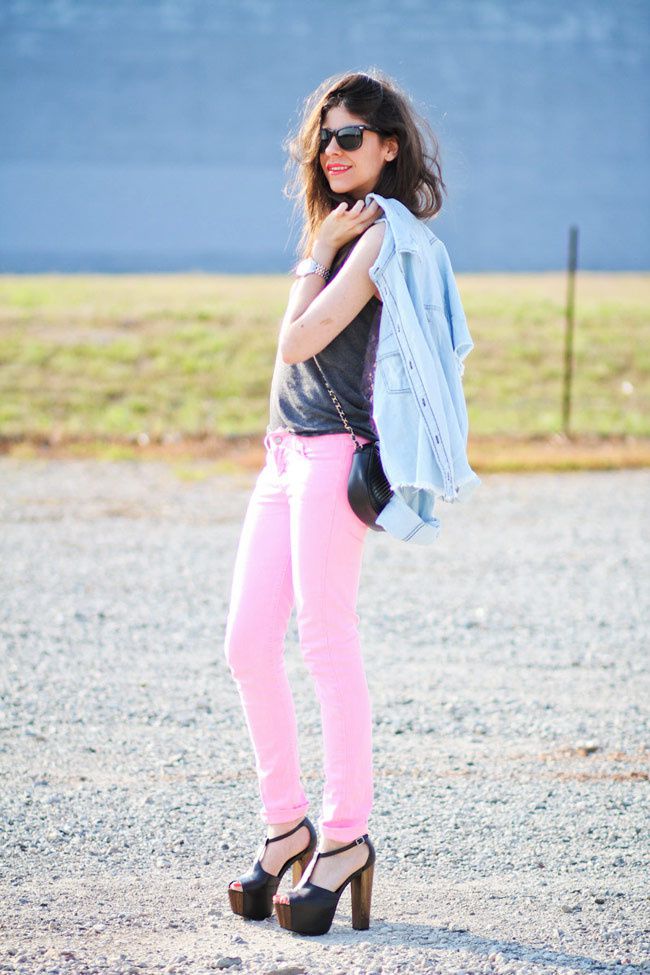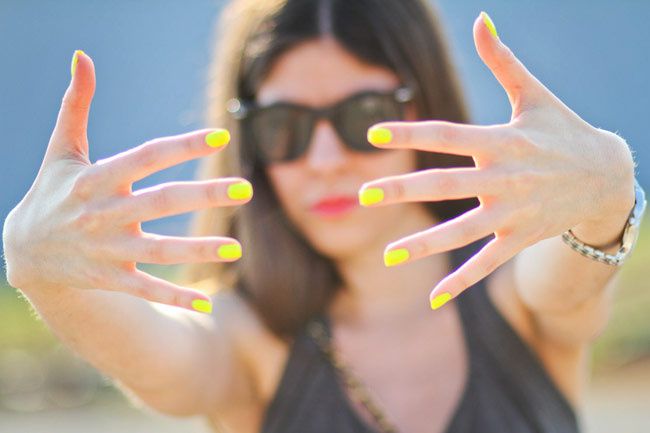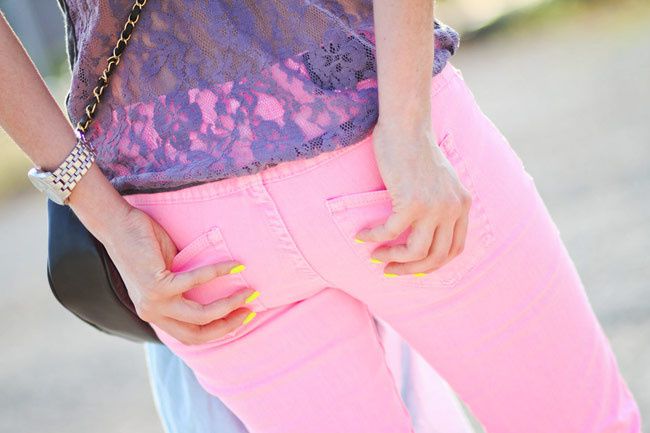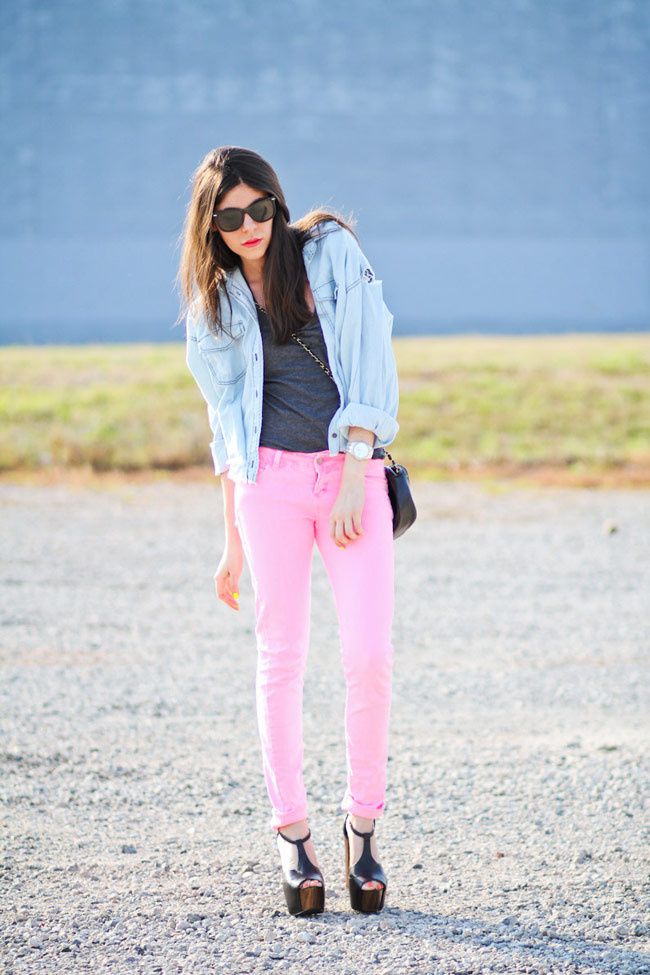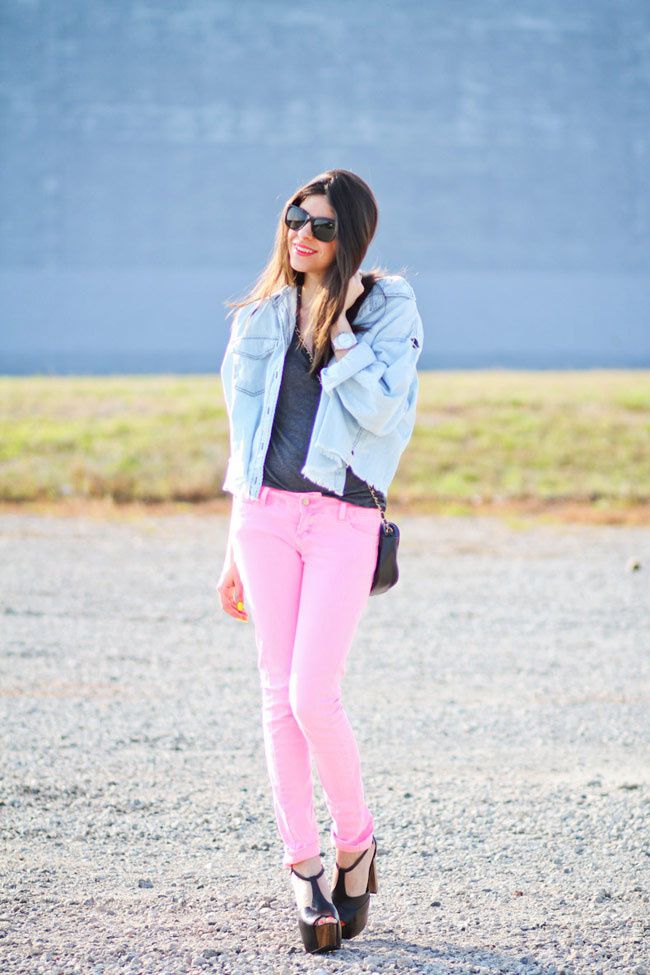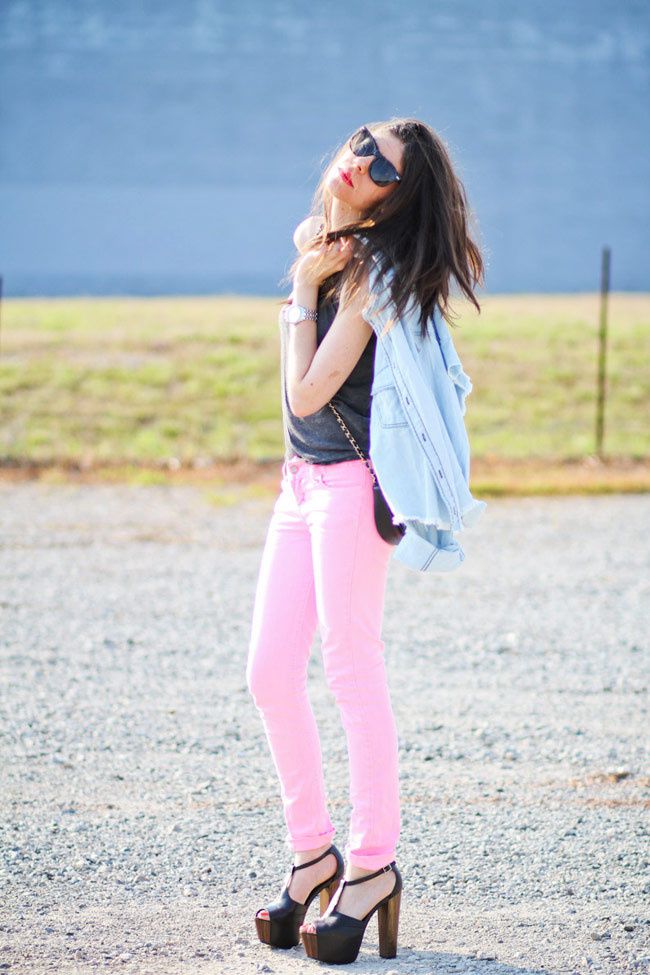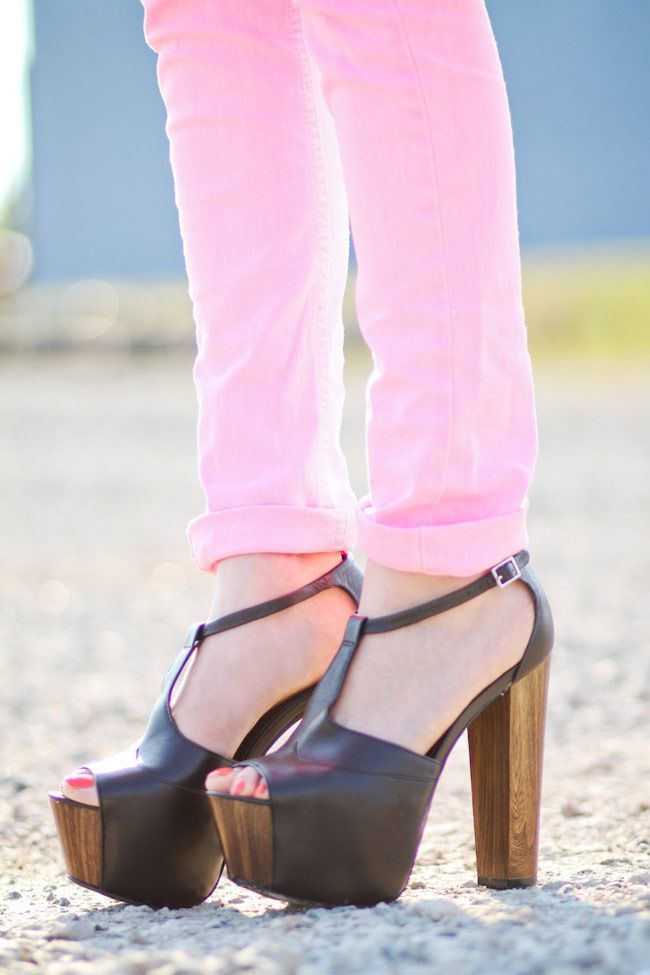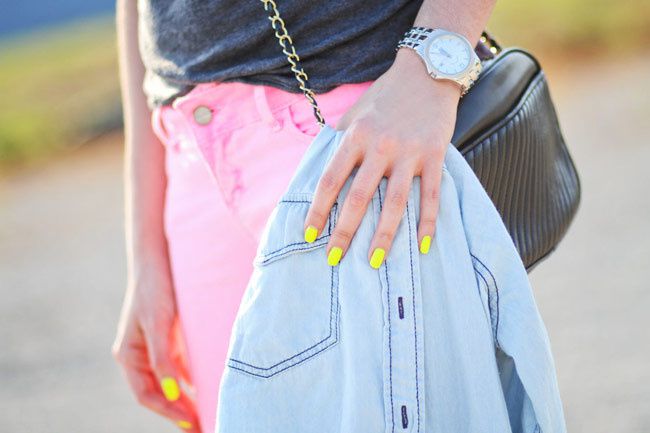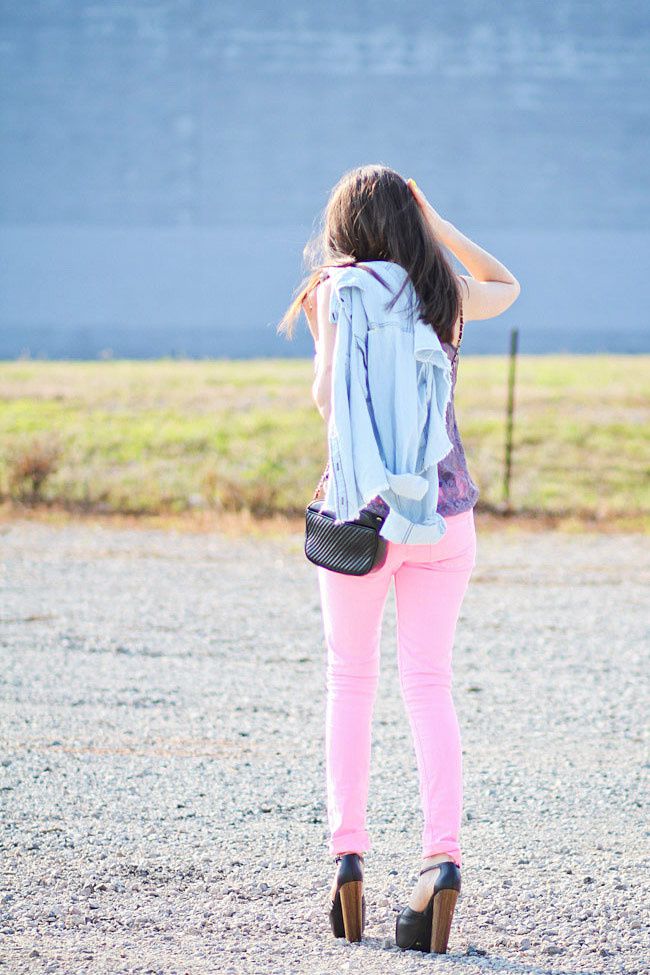 One Teaspoon

Mickey Denim Shirt,

Vintage

sunglasses, Society of Les Lace Pocket Tank, Neon Pink Skinny Jeans,

Vintage

bag,

Jessica Simpson

Dany platforms,

Ralph Lauren

Silver Watch (similar style here)
I can't believe it's already Thursday. This week just flew by. My conference call went well this afternoon. I really wish I could tell you what it's all about, but this information must remain top secret, for now.
Oh
, how I hate keeping secrets. I
can say
that I am grinning from ear to ear. And tonight I have an interview in New York (phone-based) for a really amazing publication.
Do you remember when I wore this denim shirt before? It seems to marry well with light pink denim. The way this shirt already seems lived in since day 1 is key. Who knows how many times I've forked over money for a too stiff shirt to never wear more than once or twice again. My One Teaspoon top is a definite keeper!
My NEXT One Teaspoon Wish List items are as follows... black leather shorts and super-short denim cut offs! Which do YOU Pick? ❤
(P.S.) Stay tuned this weekend for another really cool Giveaway. You can follow me on Bloglovin' so you won't miss out.