Makeup Inspiration from Anna Selezneva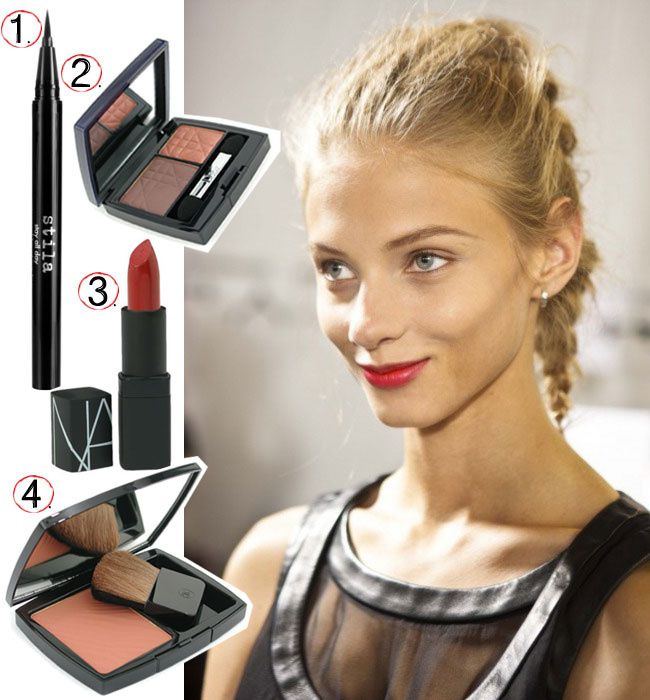 1.

Stila

All Day Waterproof Liquid Eyeliner 2.

Christian Dior

2 Color Eyeshadow 3.

Nars

Semi-Matte Lipstick in Red Lizard 4.

Chanel

Bronzing Powder in Desert Bronze

This image taken of Anna Selezneva backstage during Fashion Week inspired me to make this collage. Most of my makeup staples are just as subtle. I only let the lips pop. How do you like to wear

your

makeup?