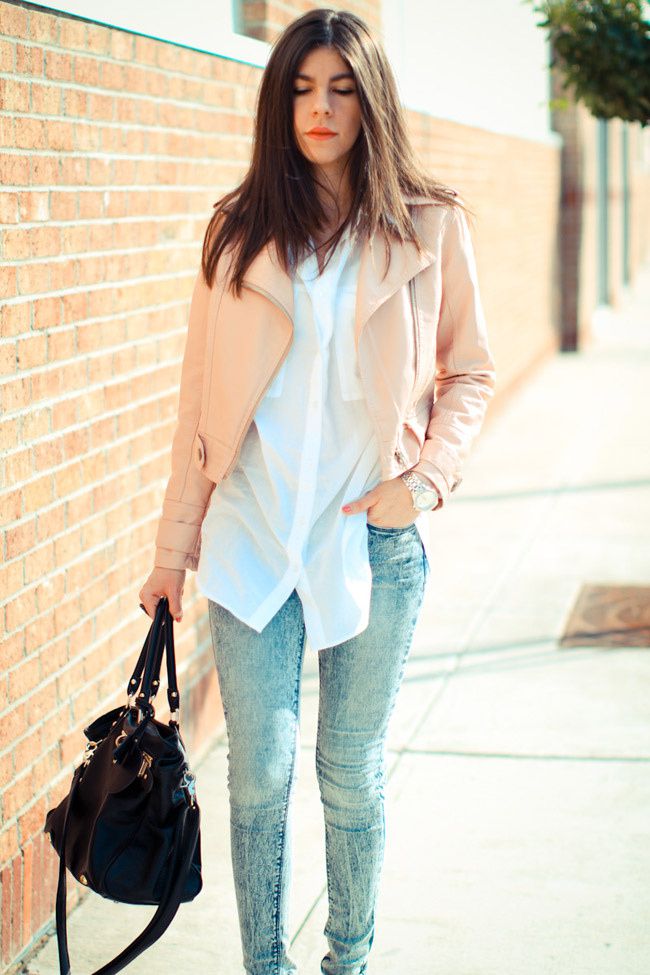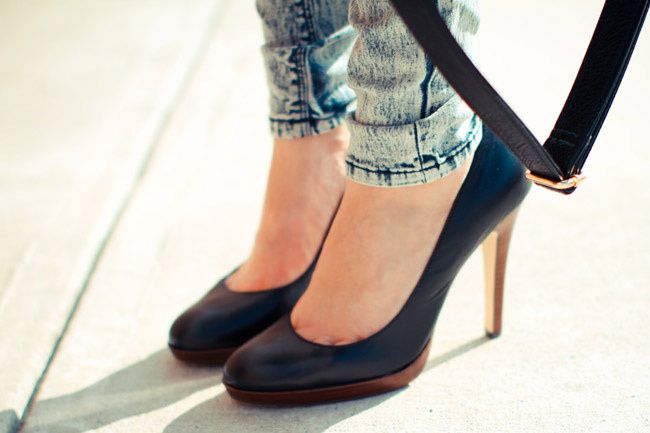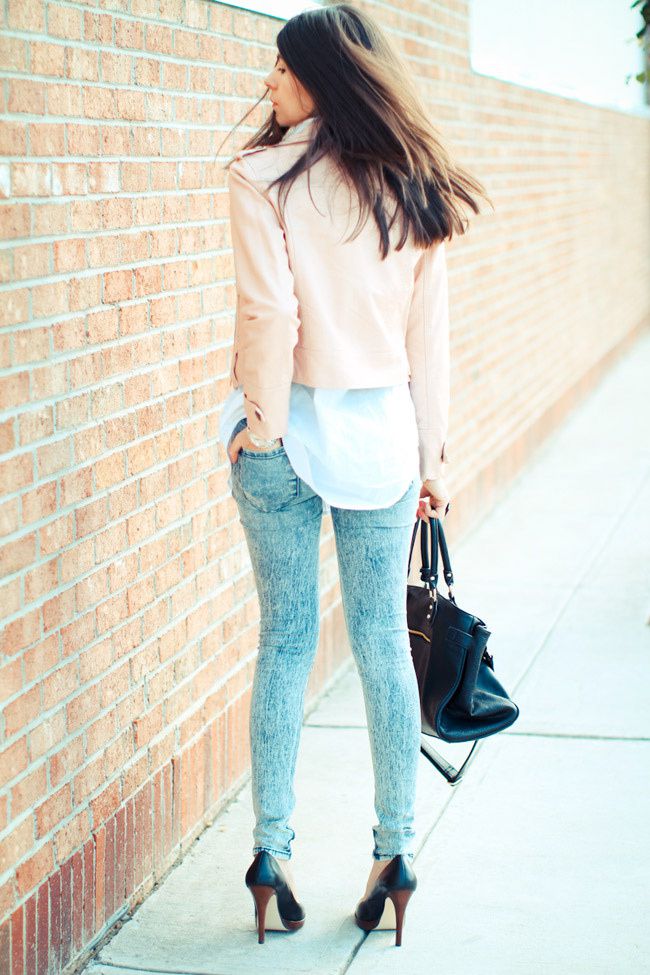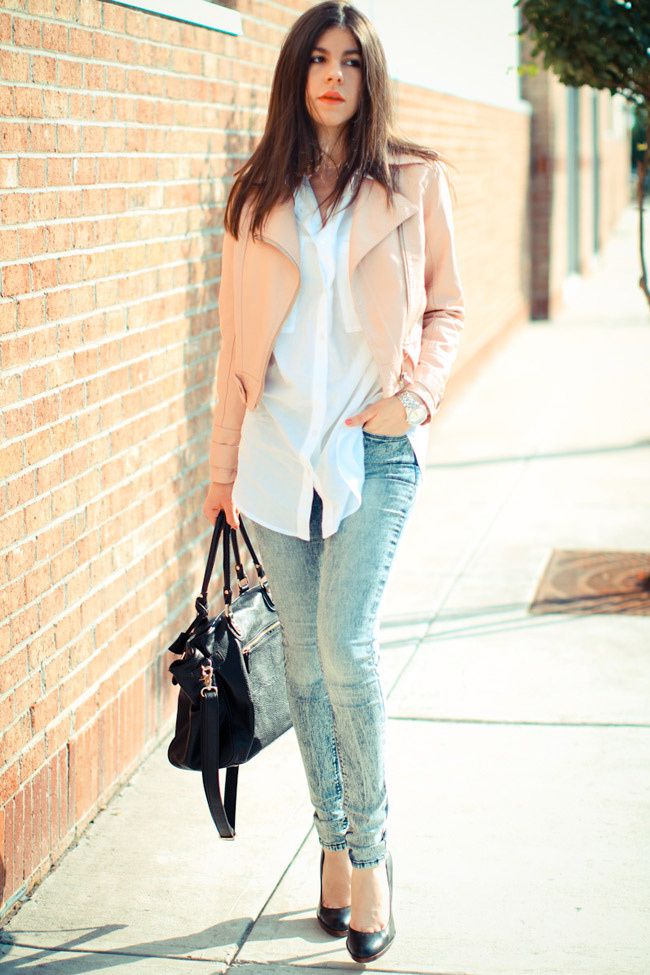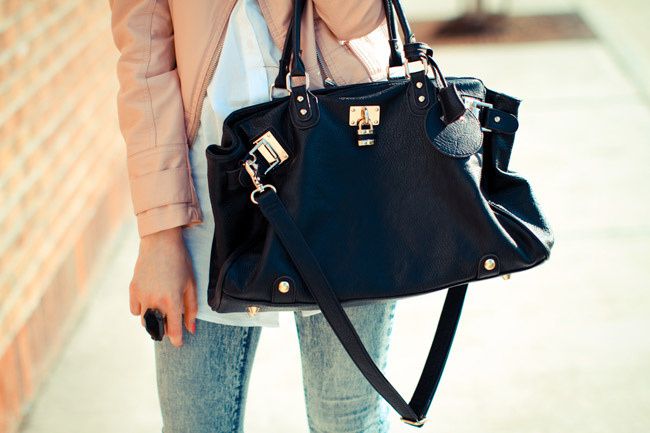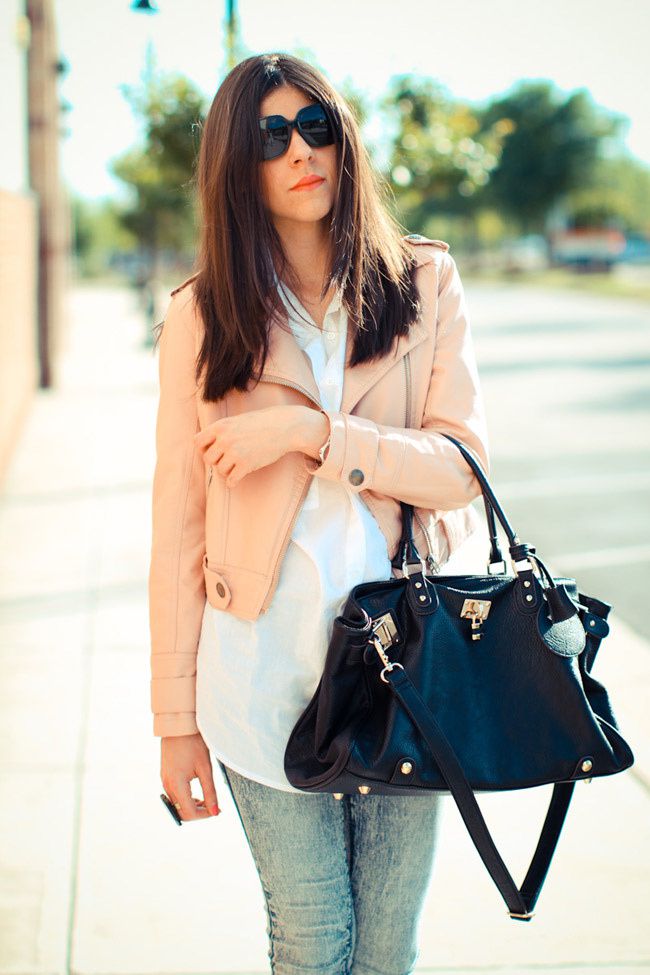 Pink Leather Jacket,

BDG

acid wash skinny jeans,

ASOS

White blouse,

NINE WEST

black heels,

Socialite

Paddington bag
I miss the 90's! When romance took place in high school hallways ...
My So Called Life
,
Beverly Hills 90210
and
Saved by the Bell
. When acid wash jeans were
the only kind
of jeans to wear. And when telling ghost stories by the campfire was de rigueur. If I could attend any fictional high school from the nineties, dressing the way I do now, it would be a toss up between
Bayside High
and Angela Chase's alma mater,
Liberty High
. Plaids, acid wash, neon, Zack Morris and Jordan Catalano all around! Now
that's
my kind of style...