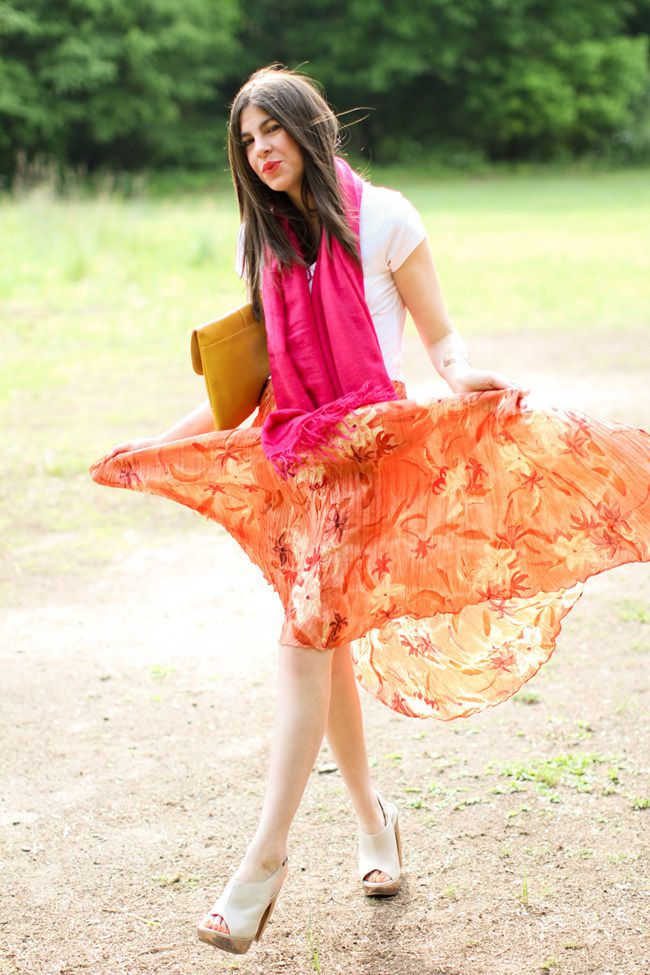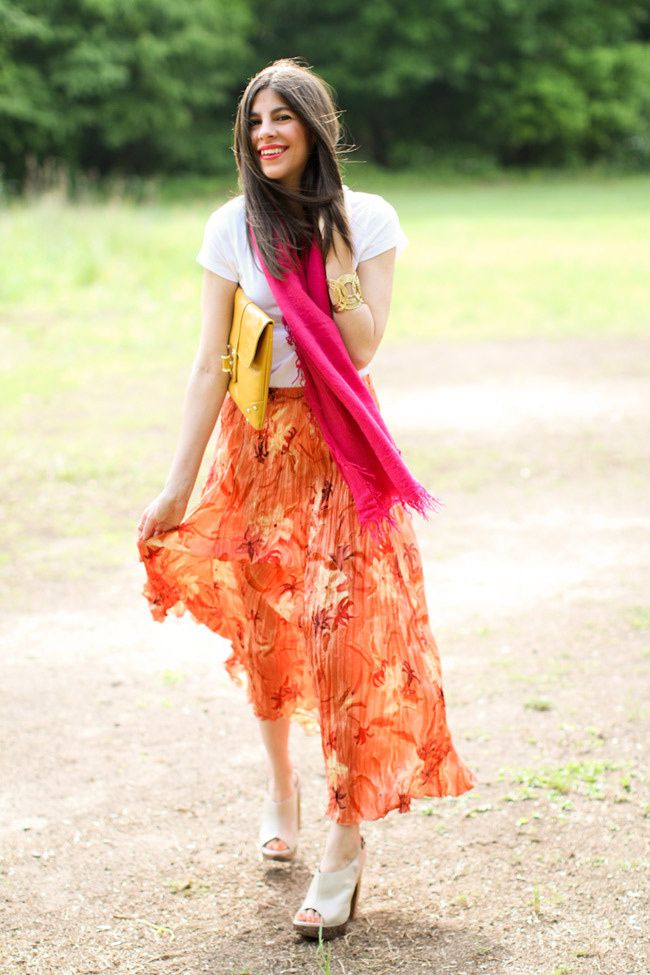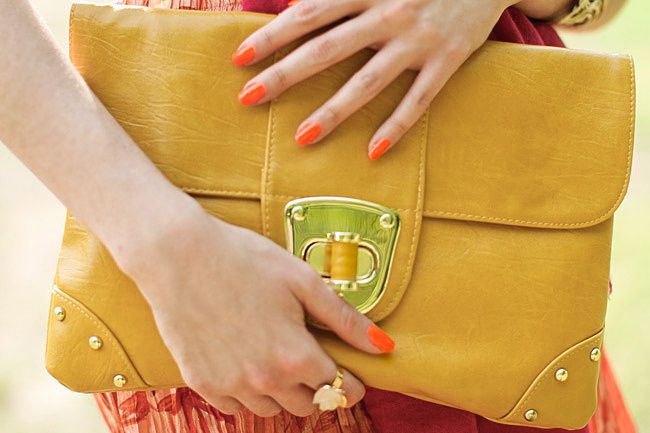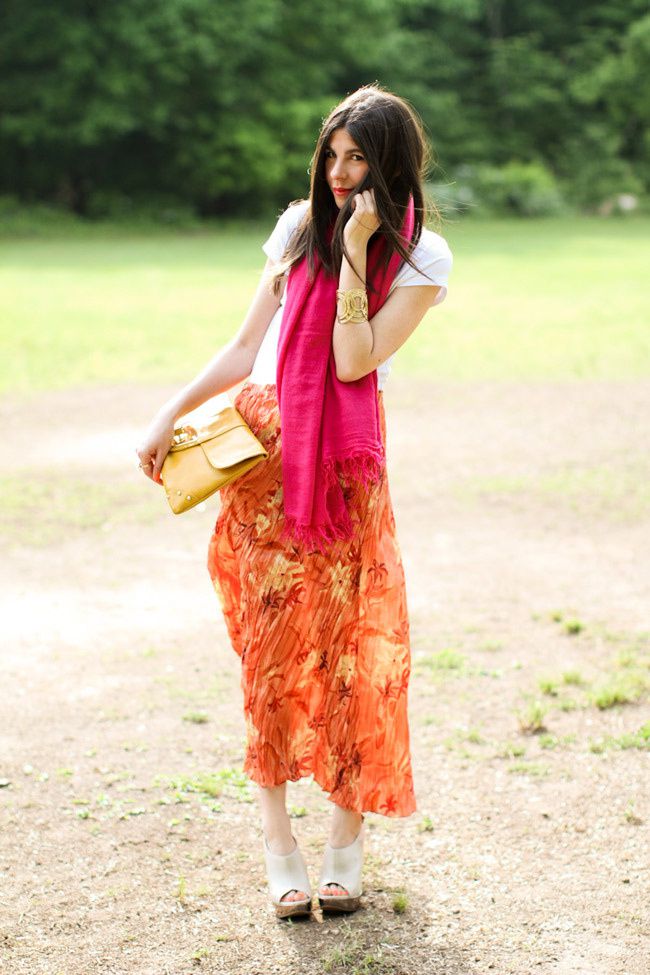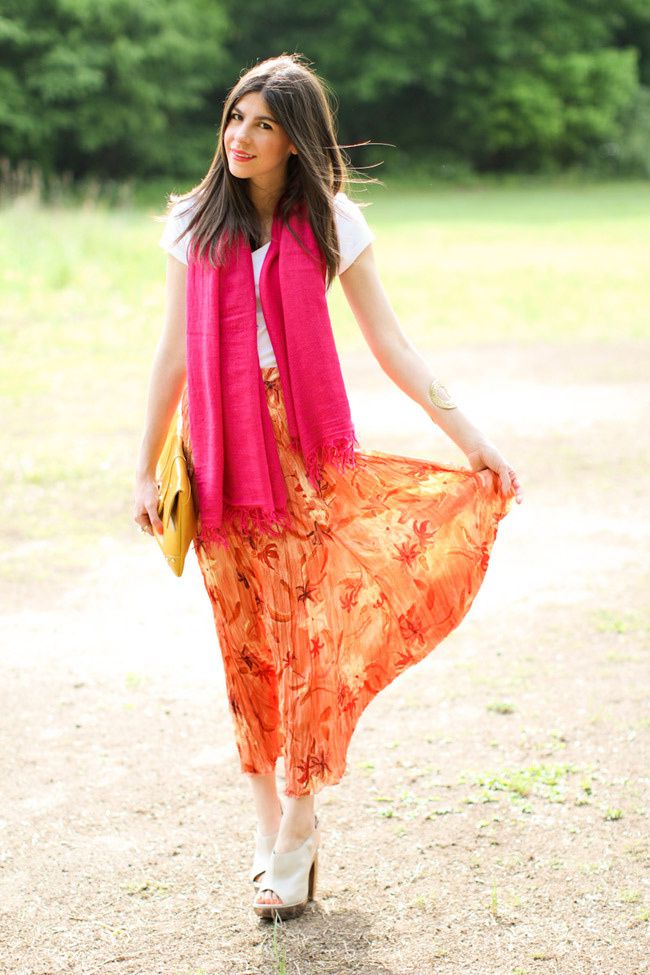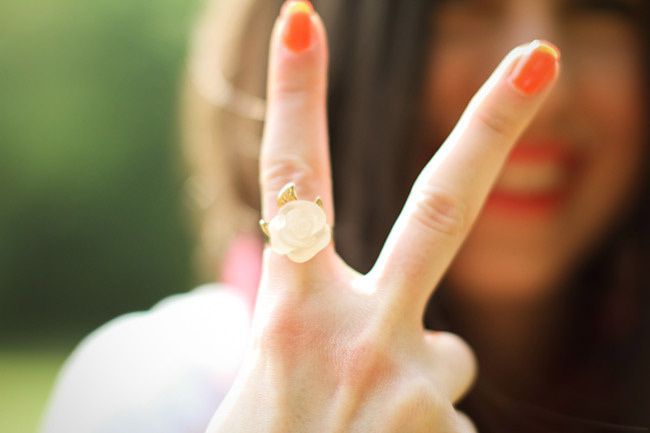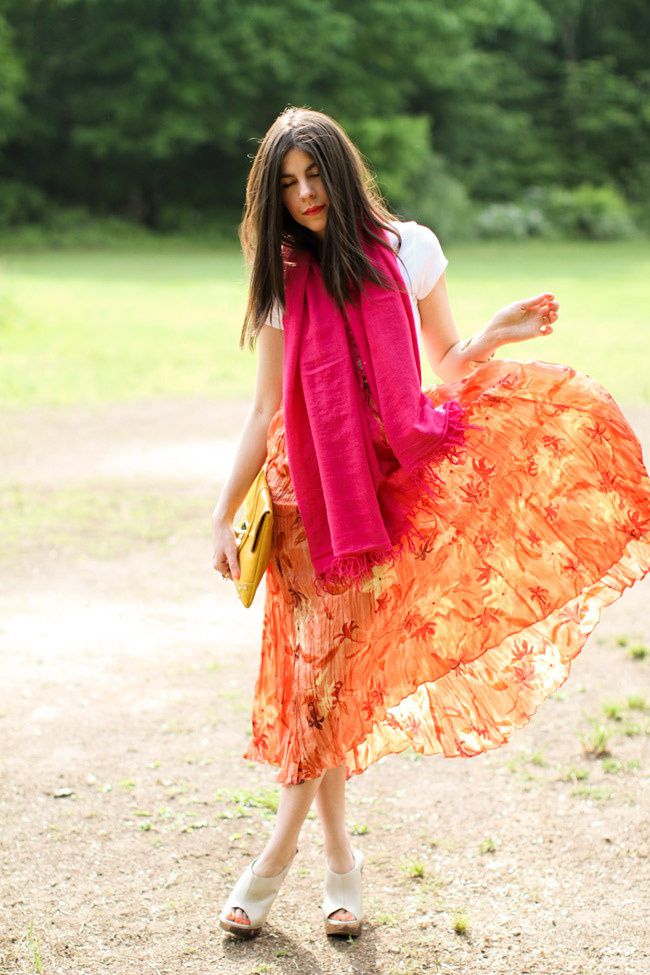 Gap

tee |

Vintage

Maxi Skirt |

Loft

gold cuff |

Socialite

peach rose ring |

Asos

yellow clutch |

Chan Luu

Hot Pink scarf |

Aldo

heels
What fun is a breezy day without a frothy maxi skirt blowing in the wind? In its normal context, this vintage skirt meets the floor when worn with flats. I decided to hike it up on my waist for a new look as well as allow visibility of my heeled, nude sandals.
Mother's day was a success! We gathered around the table for a warm meal of baked chicken, steamed vegetables and countless casseroles. It felt just like Thanksgiving day. The evening ended with two strawberry pies drowning in whipped cream and a vanilla pie with banana bits inside. As much as I love clothing, cooking is another passion of mine...
How was your Mother's day weekend?