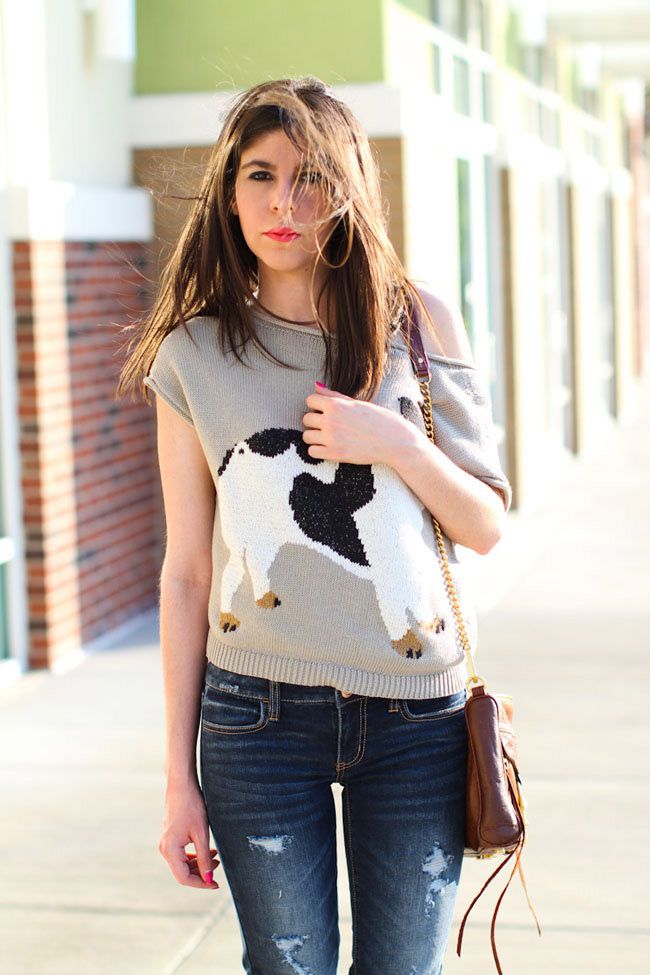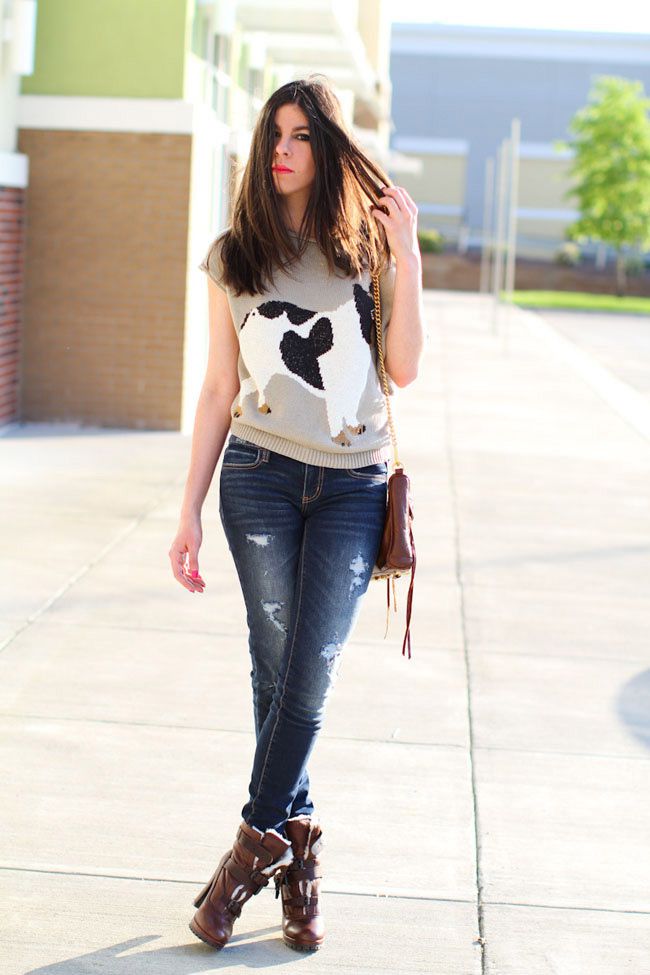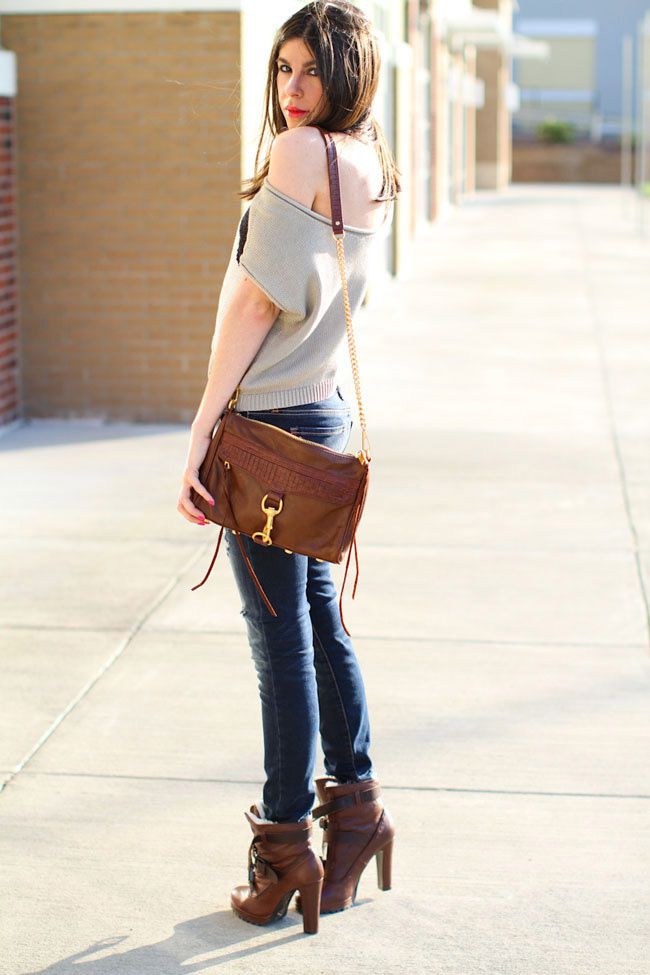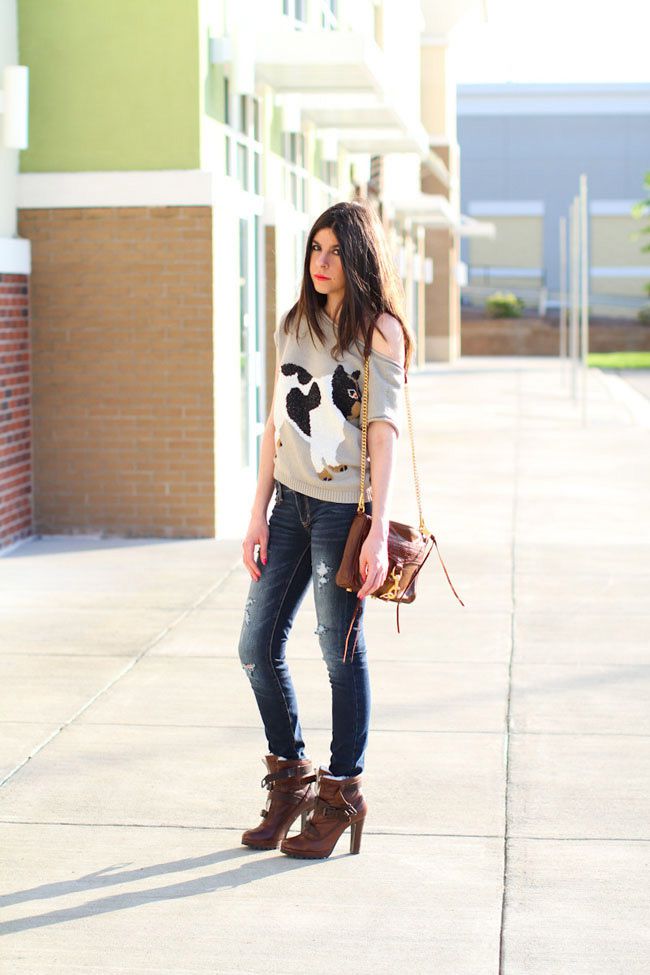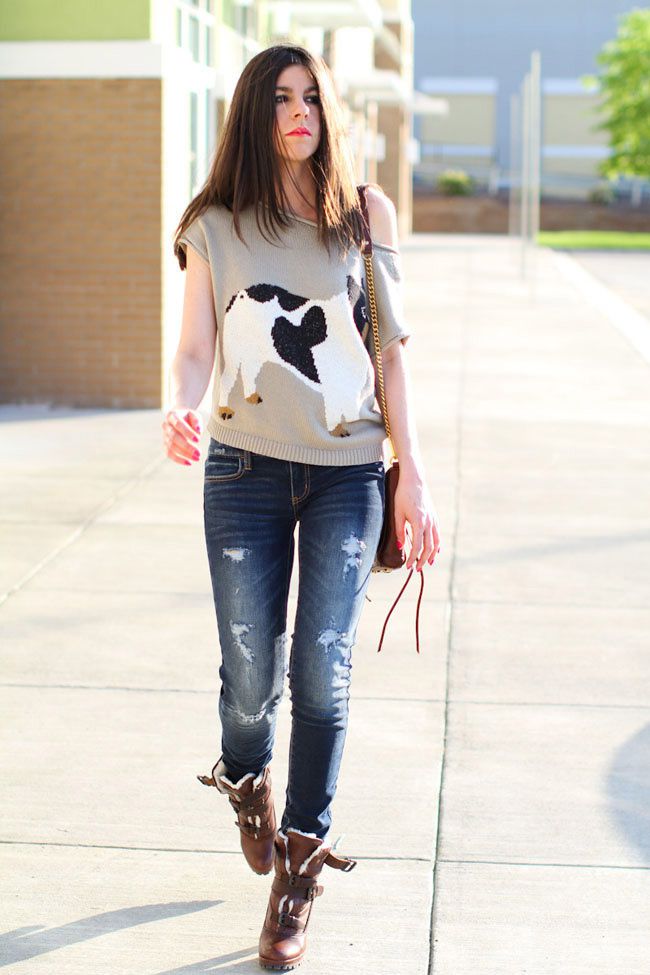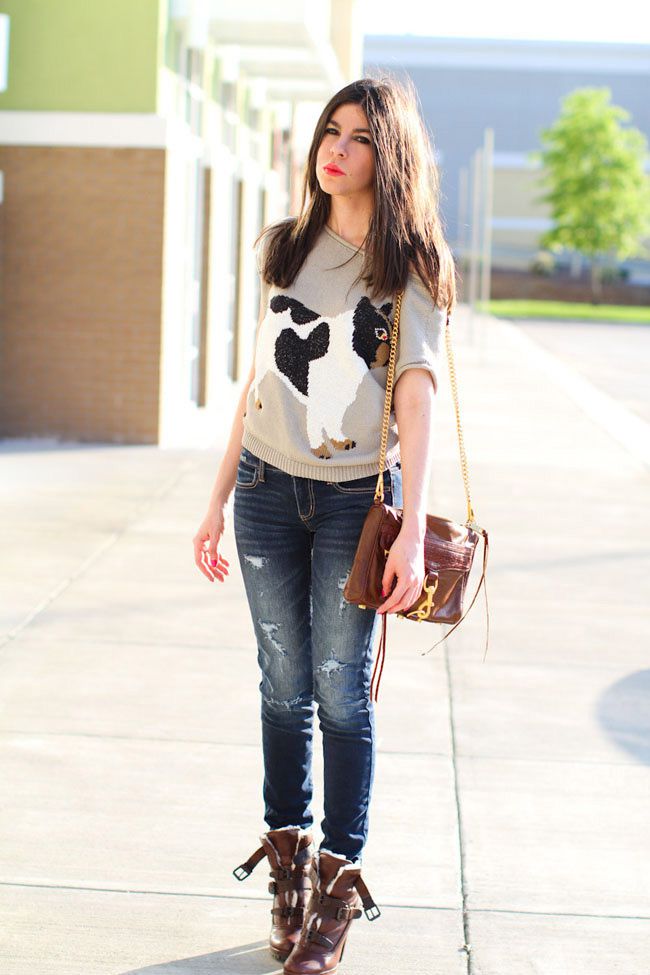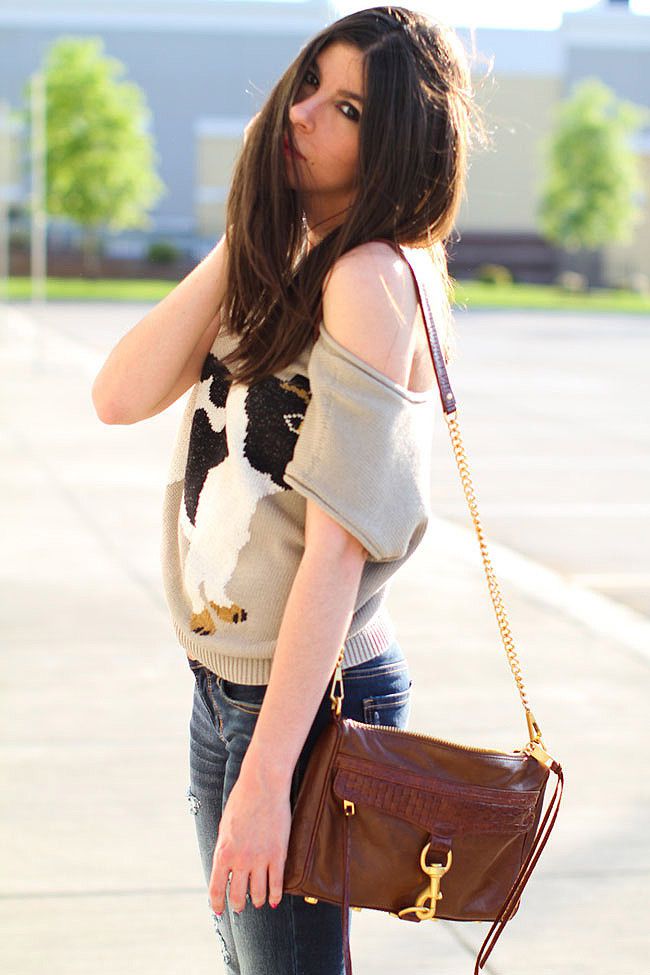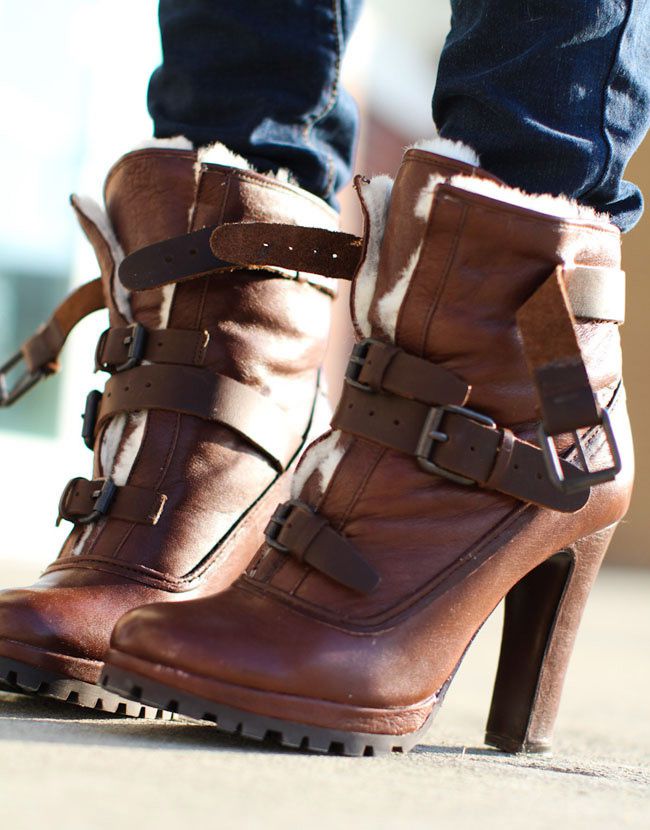 Cancan Cropped Bulldog knit,

American Eagle

jegging, Dolce Vita shearling boots, Rebecca Minkoff MAC leather bag
What is it about cropped knits that is so irresistible? The addition of the cute bulldog on the oatmeal brown top makes it all the more adorable. So why not pair something so precious with edgy, ripped jeans, aviator boots and a brown leather bag? I know Summer is nearly here... yet, shearling lined boots just felt right amidst all the wind.