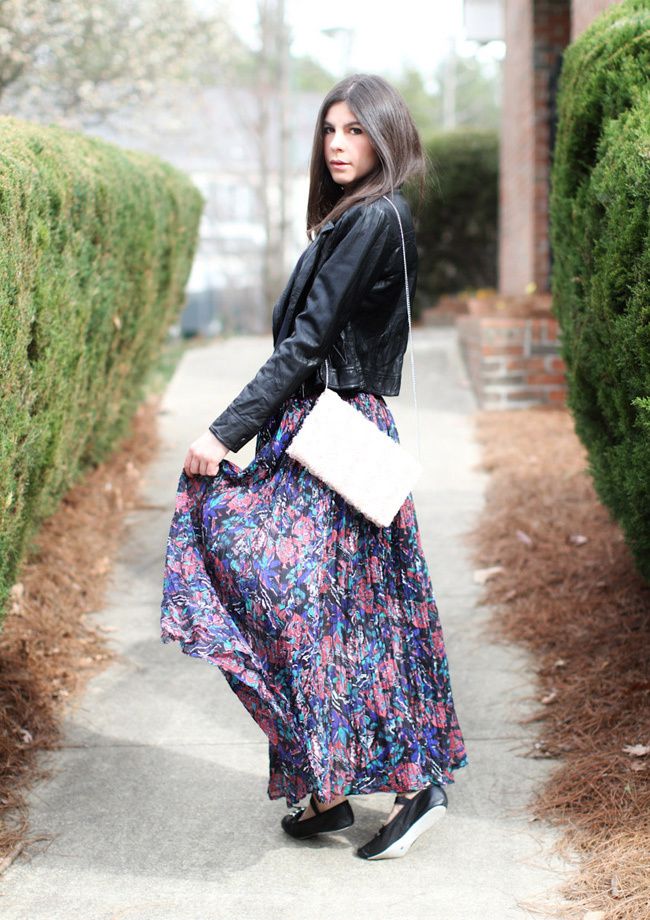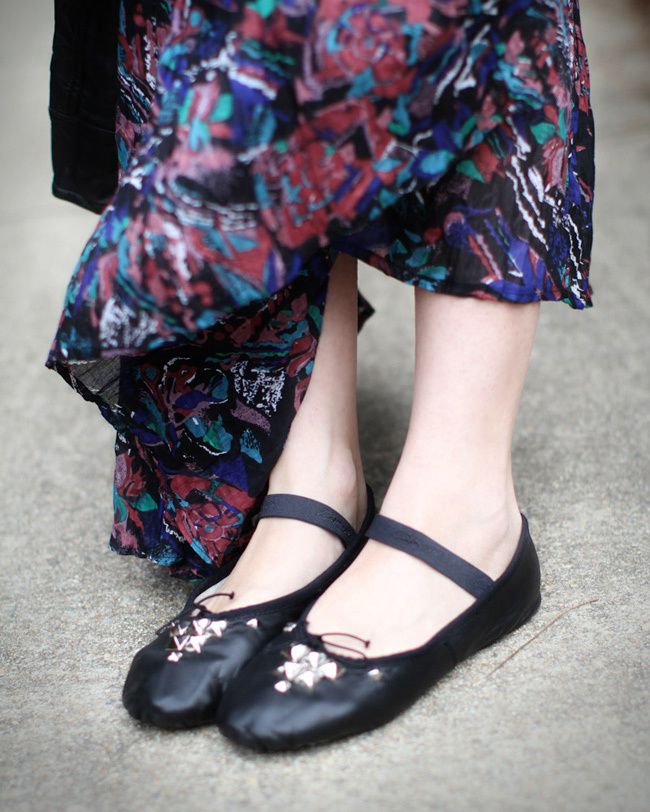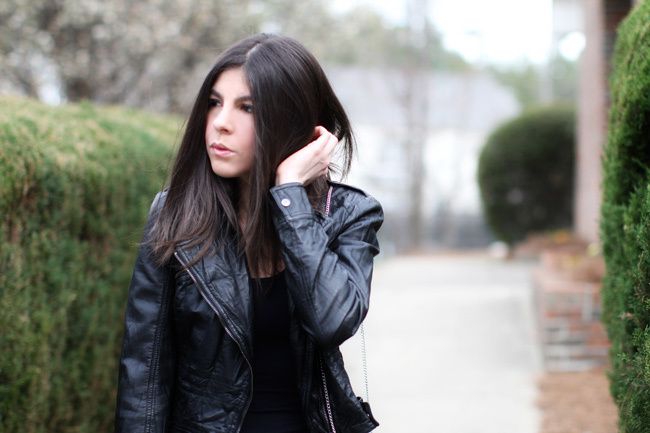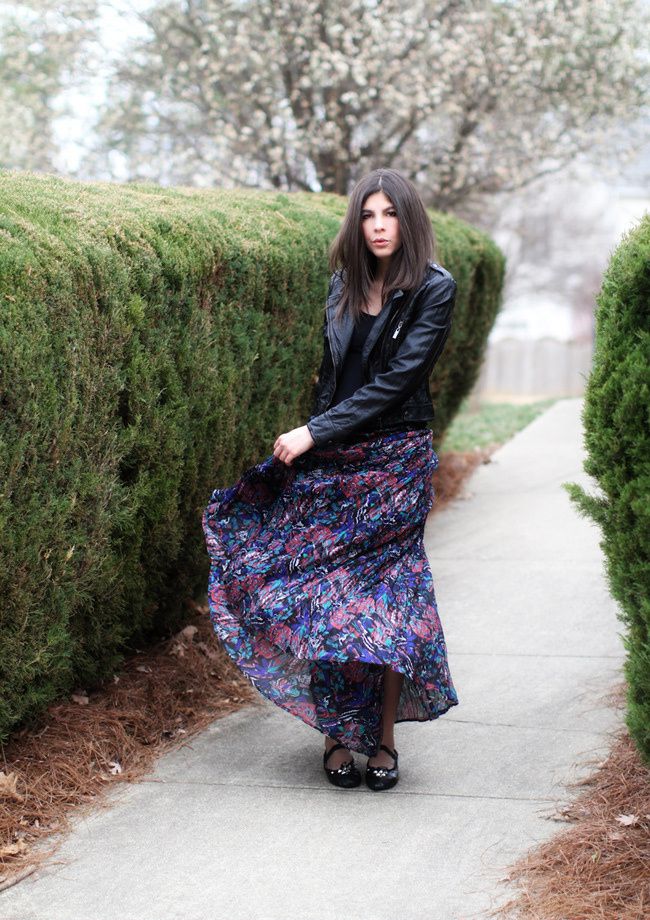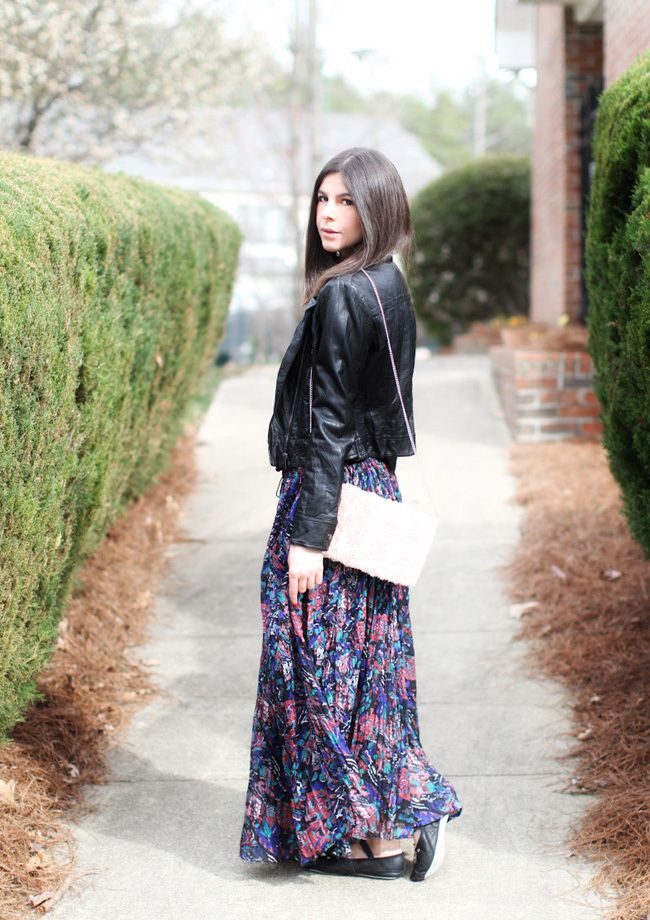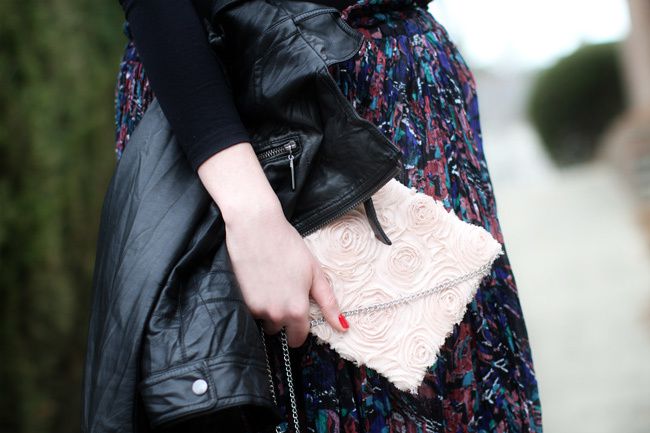 Bebe

leather jacket,

vintage

skirt,

Capezio

studded Ballet flats,

American Apparel

Double U-Neck Dress,

H&M;

rosette bag
I have two shelves full of floor-length skirts. Mostly vintage or inherited from my Mom's personal stash. I don't wear them more only because I have trouble figuring out what shoes to wear them with. Then it struck me, why not ballet flats? Being 5'7" I often have trouble with the length of jeans and skirts and finding the appropriate shoes for them. My next challenge? Bell bottom jeans...
What is your wardrobe challenge?