Win a £100 ASOS Gift Card!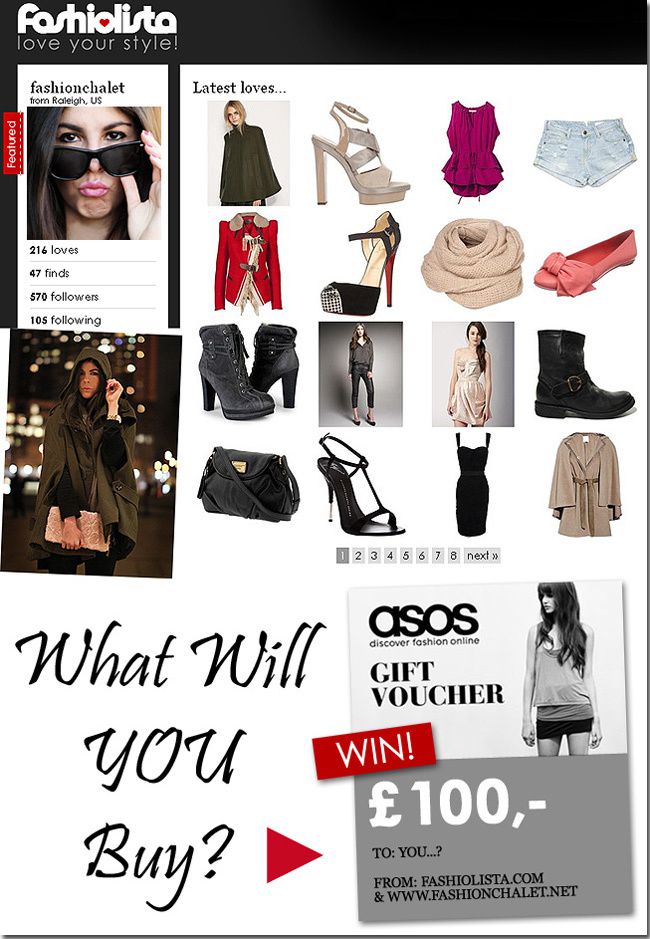 Fashiolista
and
Asos
have teamed up with Fashion Chalet to offer one lucky reader a shopping spree. In order to enter you only need to: (1)
Sign up for Fashiolista
- if you already haven't. (2)
LOVE the Voucher
and (3) THIS IS OPEN TO EVERYONE! Good luck. You have two weeks to enter. A winner will be randomly selected on or around March 10th. (4)
Don't forget to comment...
What will you treat yourself to?
You can also follow my Fashiolista picks here.