Lilac Nail Polish \ Worthy of the Unicorns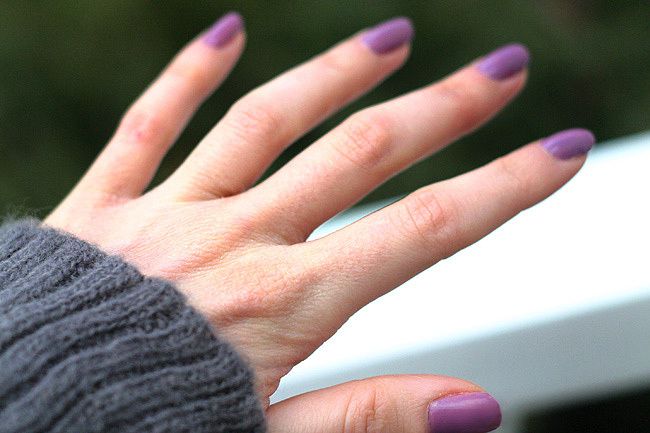 The nail polish in my previous post is a creamy, soft purple. The kind of purple any Unicorn member would approve of. Did you ever read Sweet Valley Twins? I'm sure Lila Fowler, Jessica Wakefield and Janet Howell would be clamoring for a bottle.
Nail Polish is Dynasty by American Apparel.