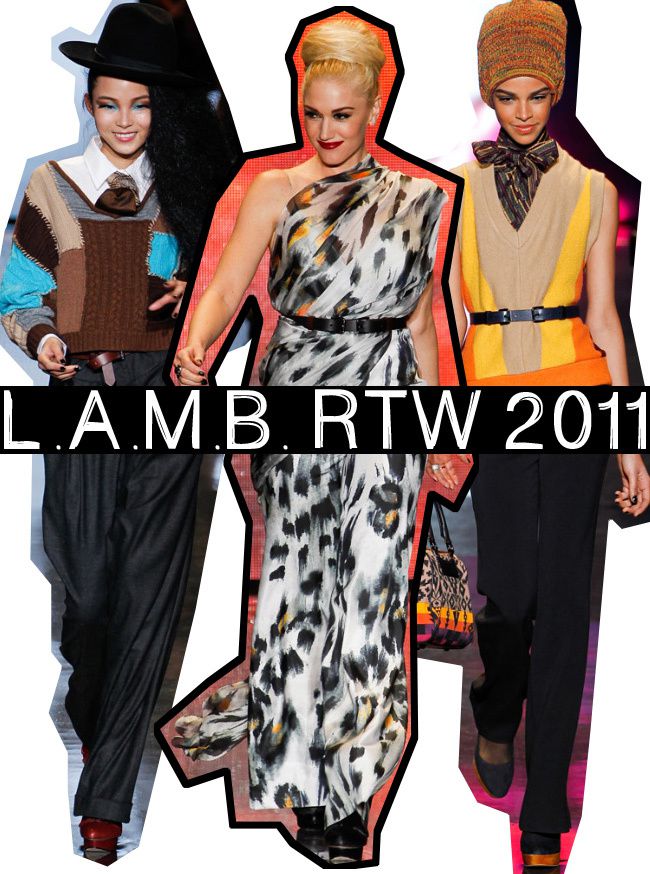 New York Fashion Week came to a close with Gwen Stefani's Fall show, full of theatrics and glamour girls, literally. Gwen sent out six distinct groups of perfectly coiffed and clothed models. The collection started with Soldier girls and was punctuated with Glamour girls. Raga Muffin, London, Buffalo and Mod girls took center stage. The funky vibe set by the eclectic, and a little bit eighties, soundtrack merged well with the larger than life video screen clips playing in loop. My favorite pieces came from the Ragga Muffin and Buffalo girls.
Think
: Structured jackets, bright colors, blanket plaids and sky-high knit hats.
See the full collection here.