Fashion's Night Out + Times Square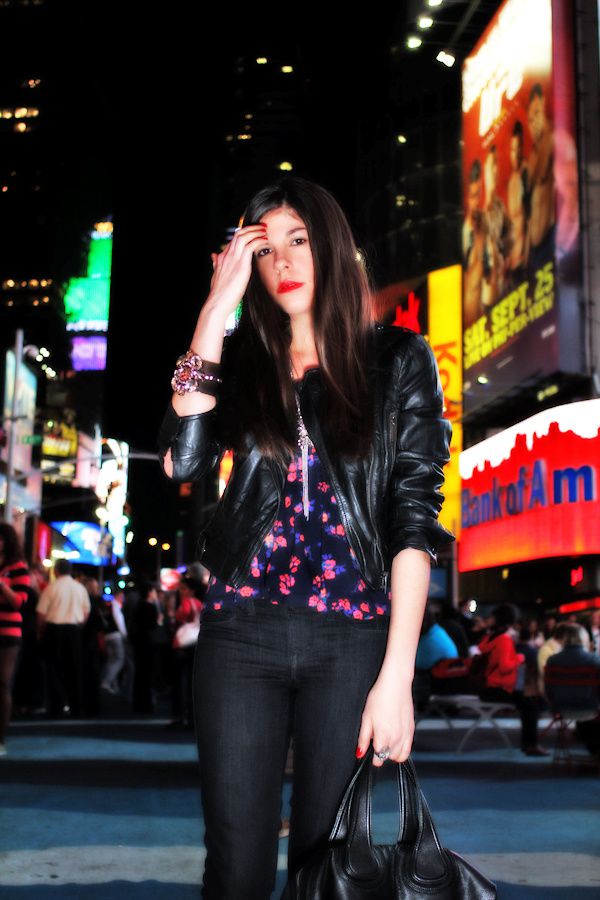 {

Bebe

leather jacket,

Forever

21 top and necklace,

Loft

cuff,

Sold Design Lab

skinny jeans,

Old Navy

ballet flats}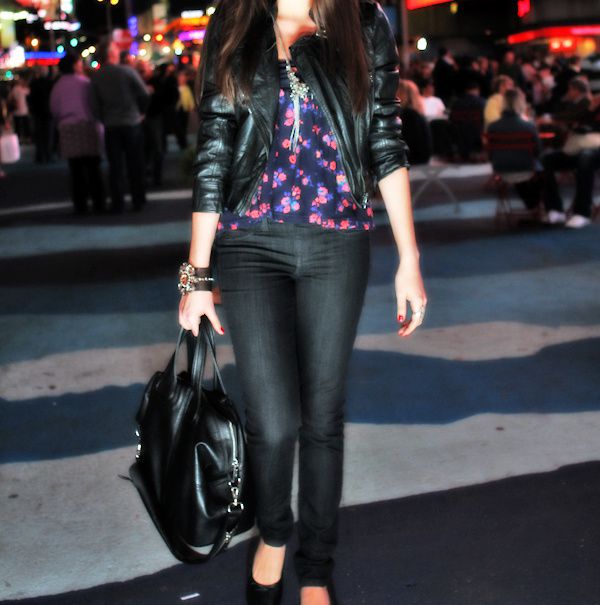 The top is really a miniskirt I turned into a floaty, cropped bandeau.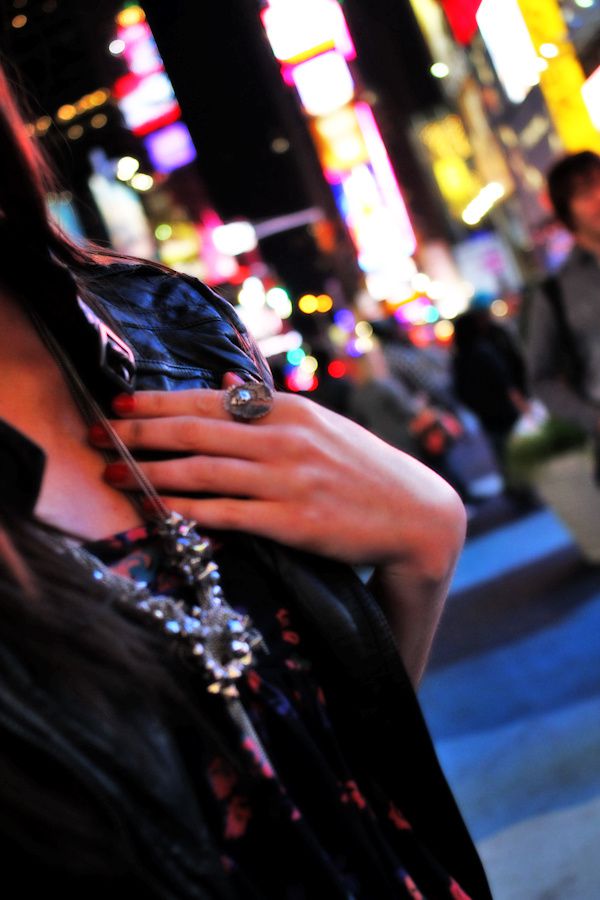 Fashion's Night Out started in Soho and ended in Times Square. After a while, I just couldn't take the crowded streets in super-high heels any longer. Eventually made it Midtown for ballet flats, dinner and The Nanny.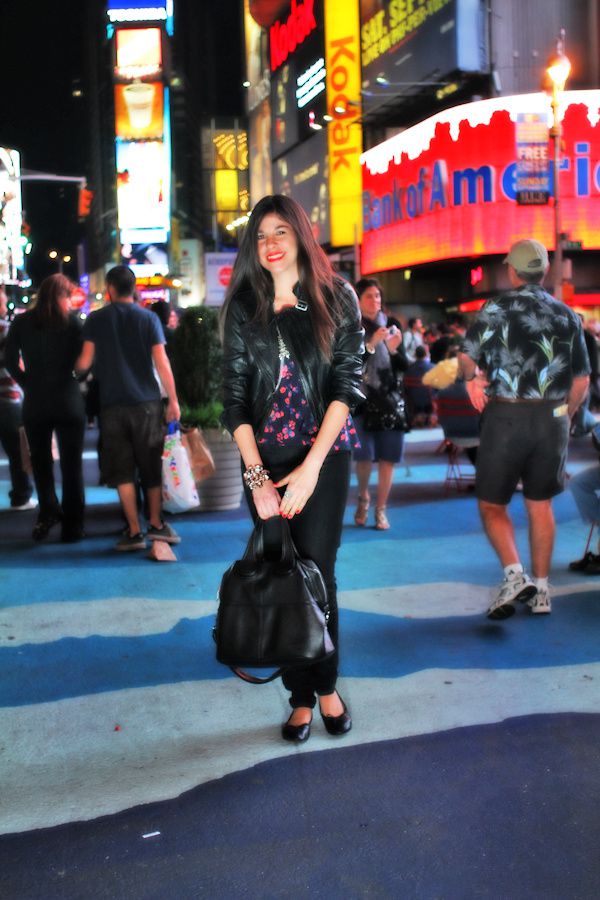 My favorite part about Times Square? Despite the exhaustive crowd, and feeling part of an ant colony, the anonymity is amazing.