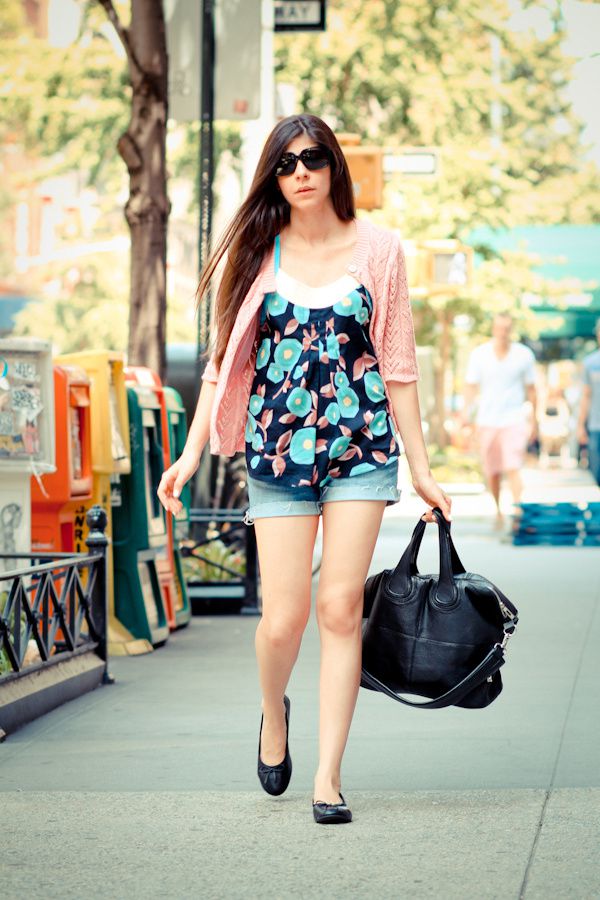 This is my travel bag. Slouchy, lots of storage space and goes with almost everything.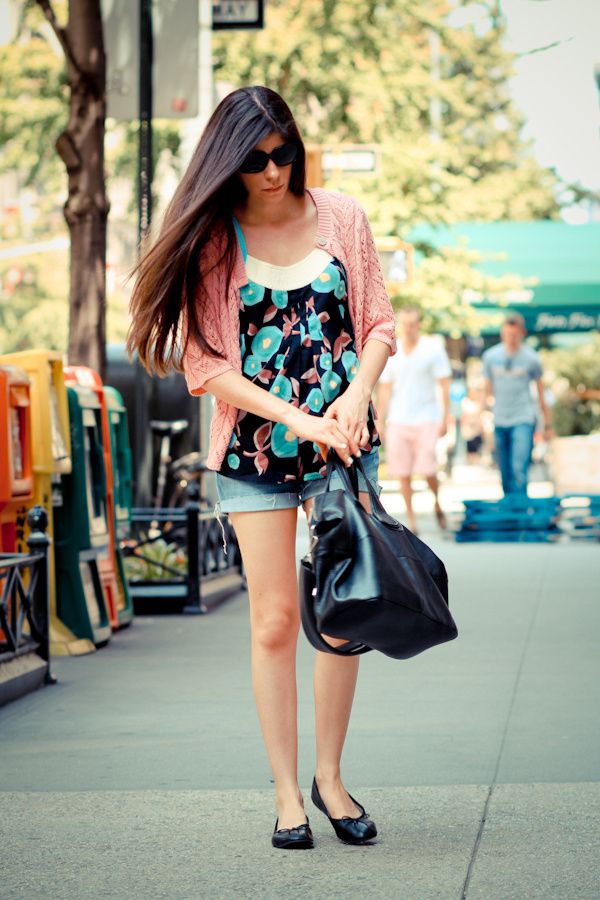 I love to walk after I indulge on dessert. I think the second chocolate croissant with fresh whipped cream was pushing things...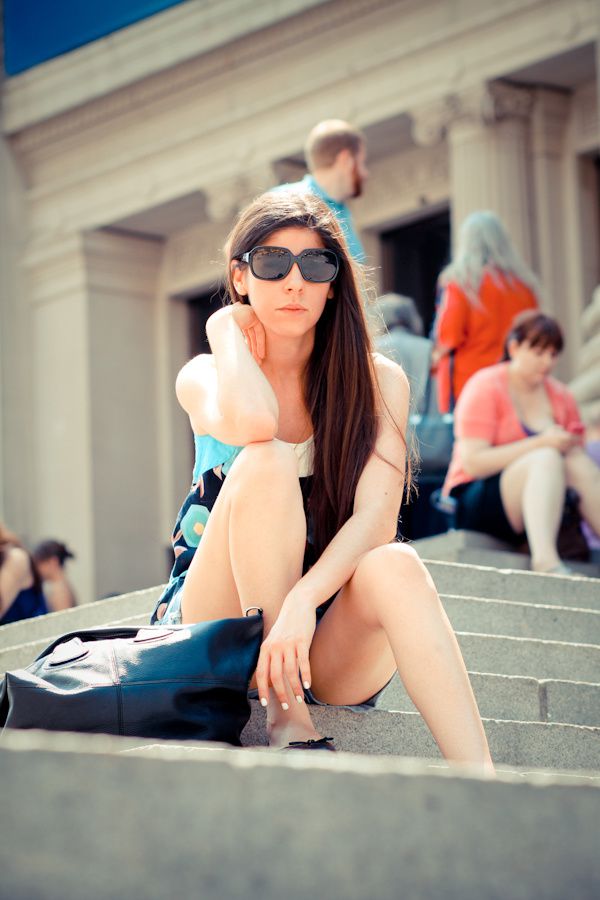 Upon reaching the Met steps, I had a sudden urge to sit in the same corner, I approximated, where Blair Waldorf and her doppelgangers usually lunch on yogurt.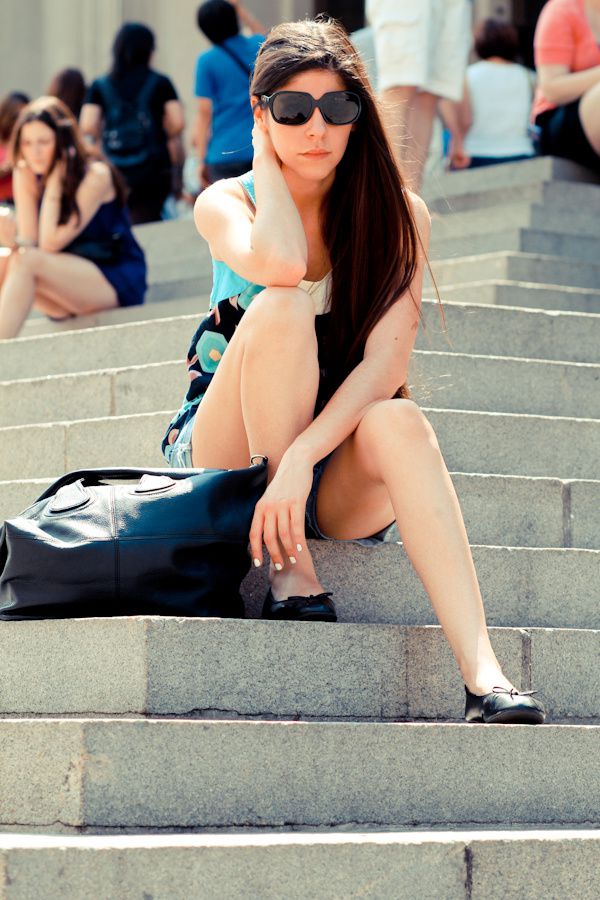 These are one of my favorite pair of sunglasses (Jee Vice) not too big or too round, just right.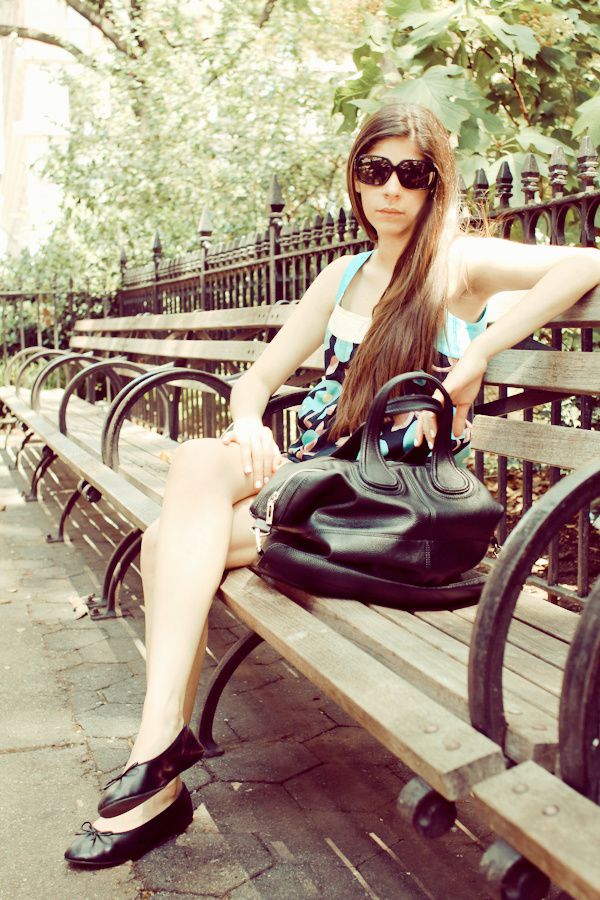 {

Marc Jacobs

top,

Blue Cult

cut offs,

Vintage

cardigan,

Nightingale

bag,

Old Navy

ballet flats}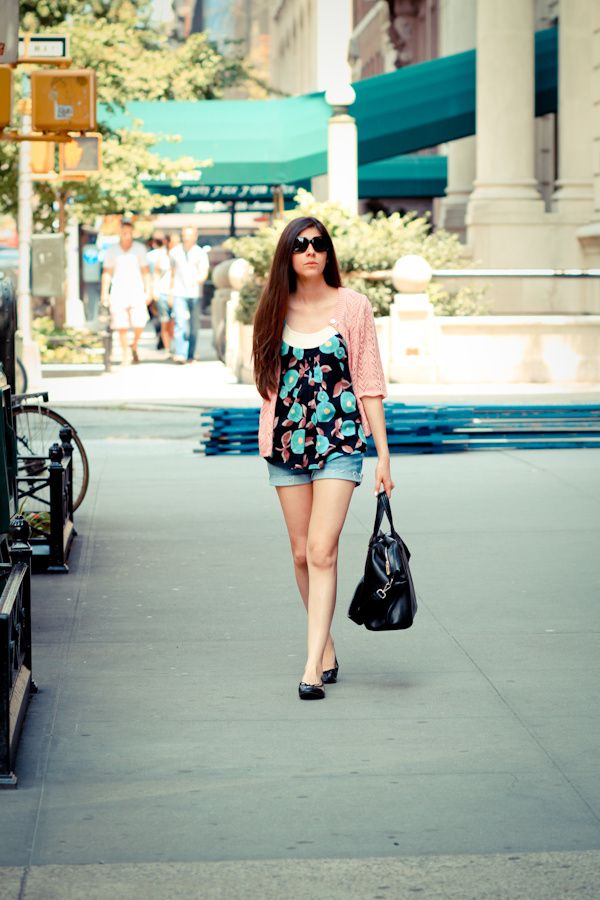 I already can't wait to come to New York again, as

Thomas Wolfe

was quoted:

"One belongs to New York instantly, one belongs to it as much in five minutes as in five years."

Find Me On: Bloglovin' and Twitter


Press Play [►] Something In Common - Free Energy