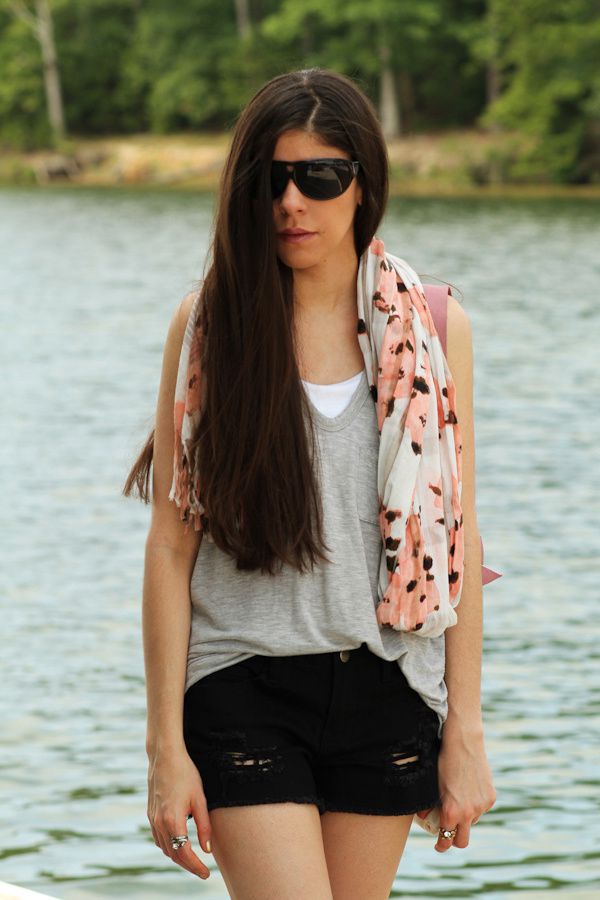 After an exhaustingly long drive, I'm finally back home! There's nothing like your own bed and pillows to contentedly doze off in. I spent the last week in meetings, visiting family, attending dinner parties and exploring the beauty that is Chattanooga Tennessee.
Alexander Wang tank, LOFT scarf and tote, Seventh Door shorts, Urban Outfitters gladiator sandals,
Perry Ellis sunglasses, Bleach Black x UO rings.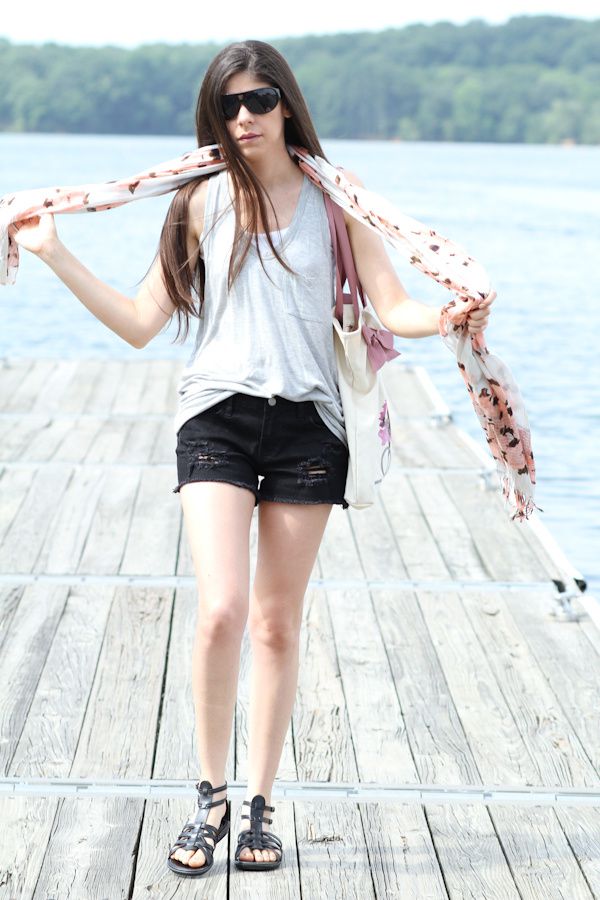 This scarf has effortlessly replaced my extensive collection of options for the Summer. I tend to organize my scarves near the closet door (by color, mind you) in an antique box. I believe it is the pastel palette in this one that never seizes to grab my attention.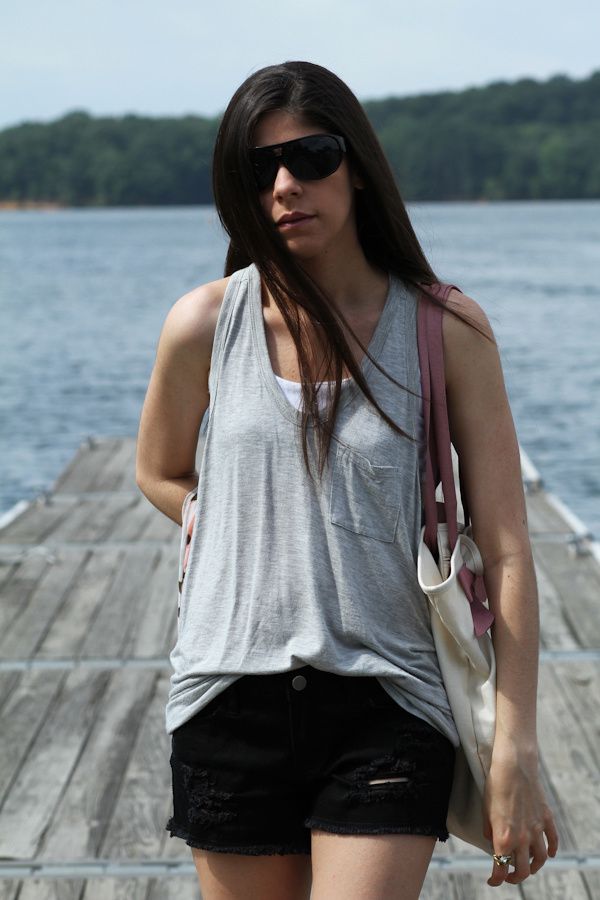 PS. Alexander Wang has to make the softest tees in the world!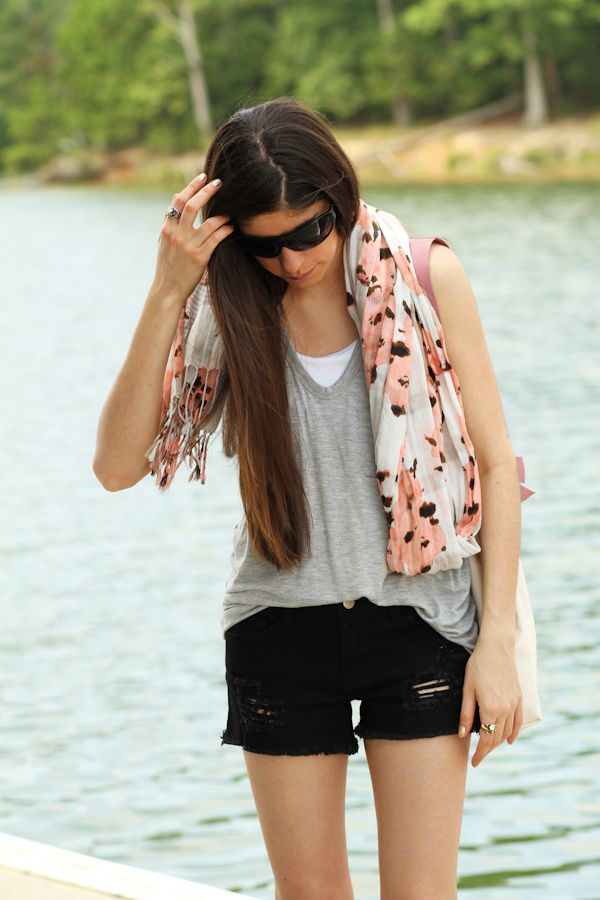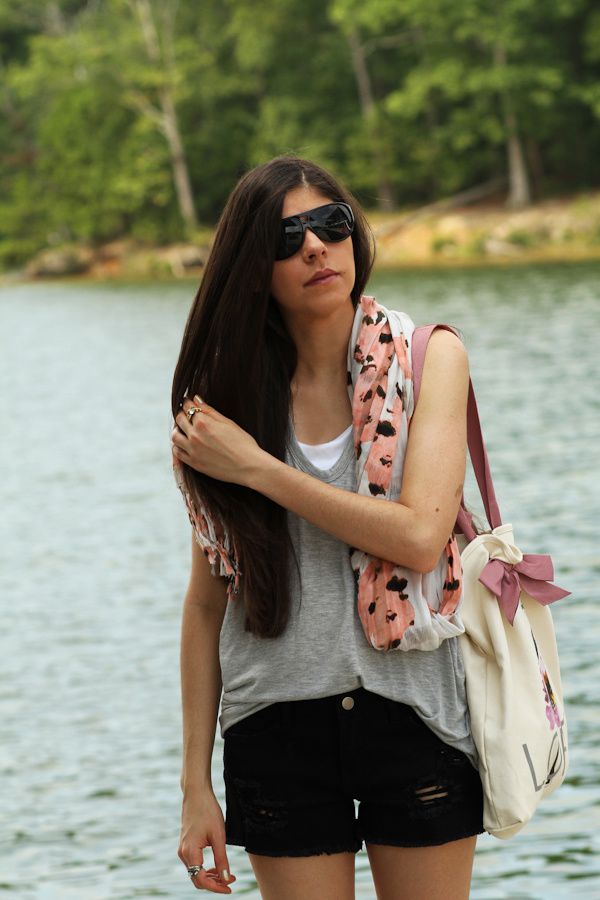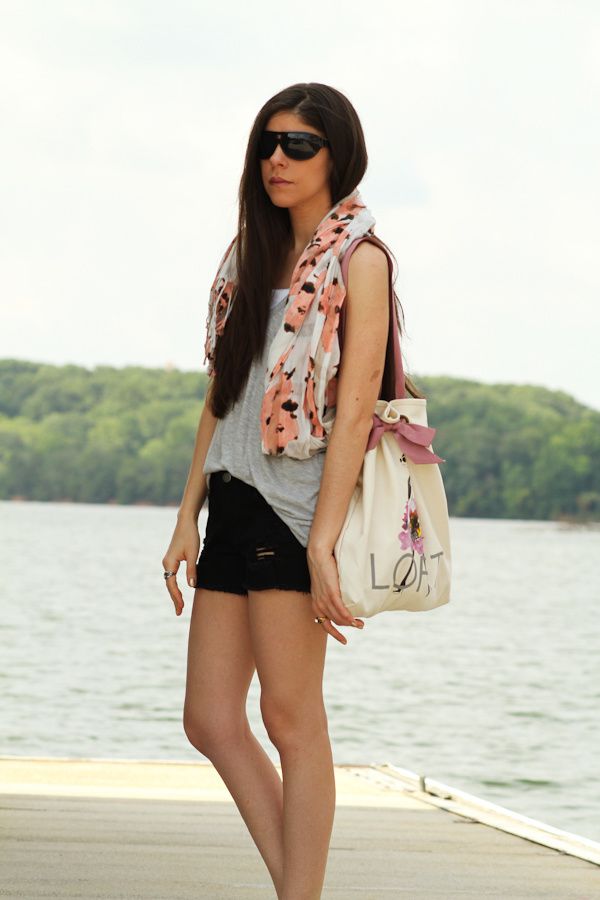 Find Me On: Bloglovin' and Twitter
[Press Play ►] Jolene | Dolly Parton