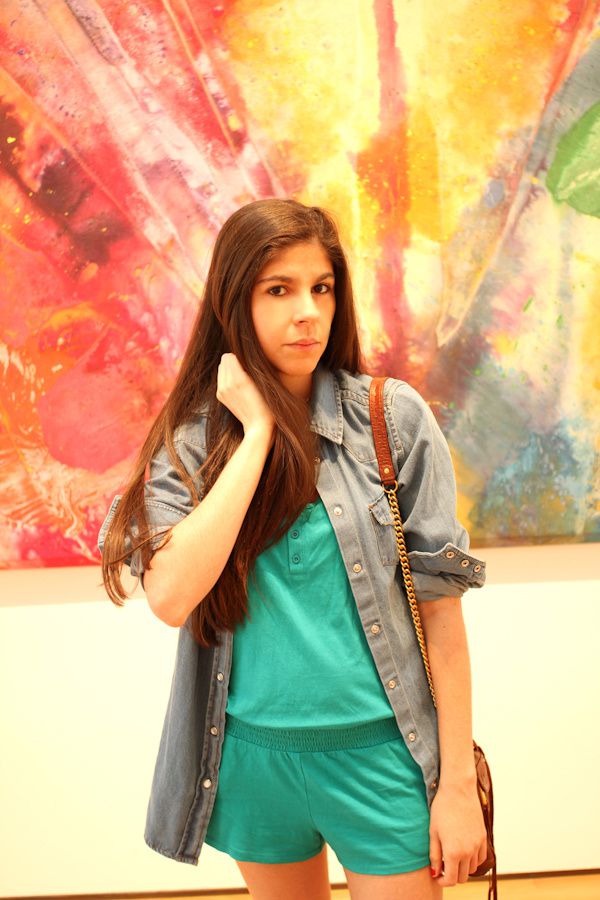 I was drawn in by the colors.

"Last September IV"

(acryclic on canvas) painted by Sam Gilliam.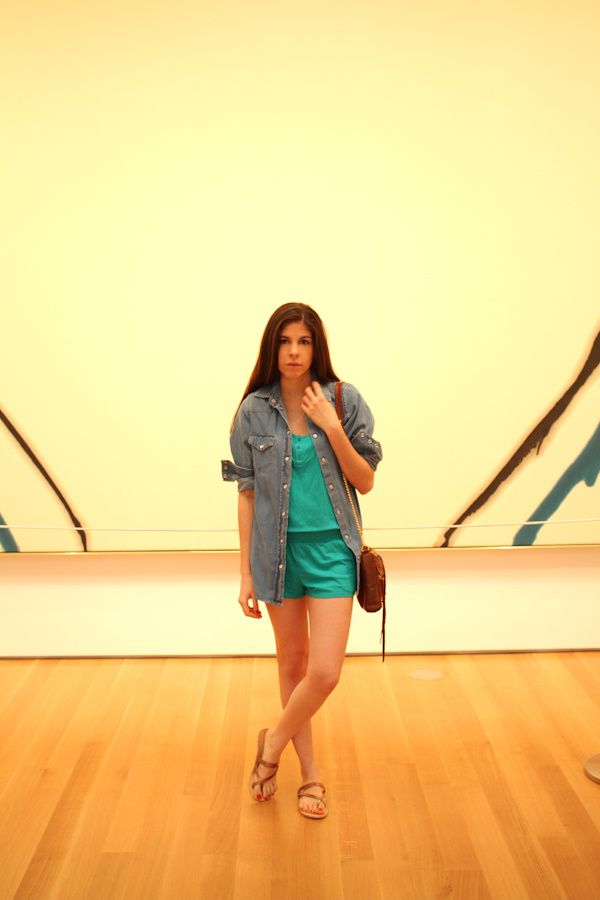 Minimalism in large scale. I'm just sorry I couldn't manage to capture the entire work of Art.


"Pi"

painted by Morris Louis.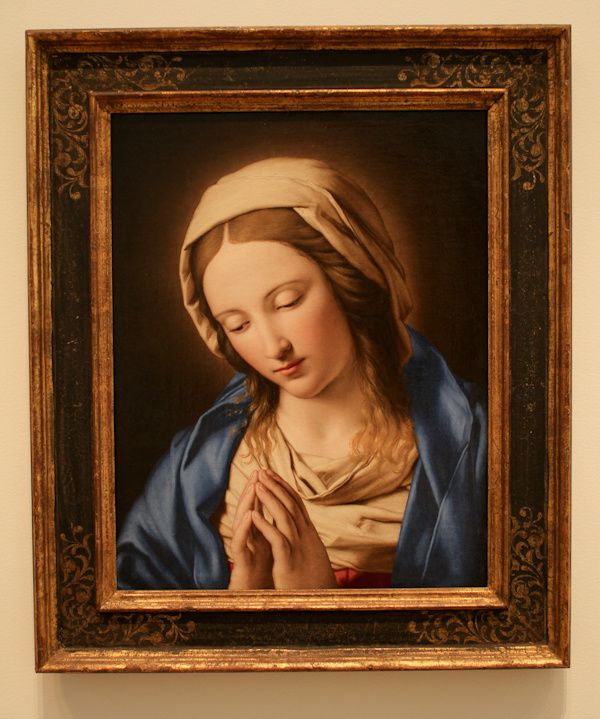 The Madonna,

Virgin Mary

.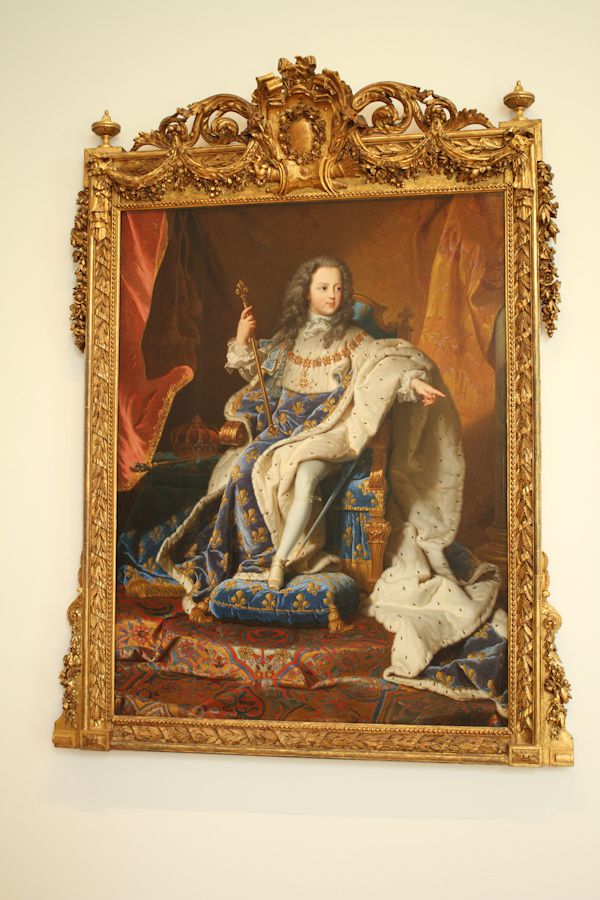 Louis XV

, this young boy became the King of France at the age of five.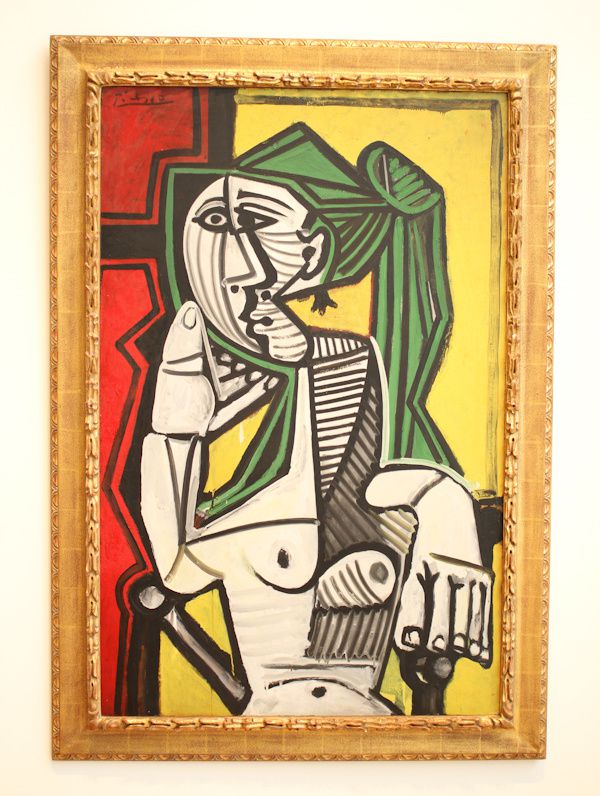 Seated Woman, Red and Yellow background

. Painted by Picasso in 1952.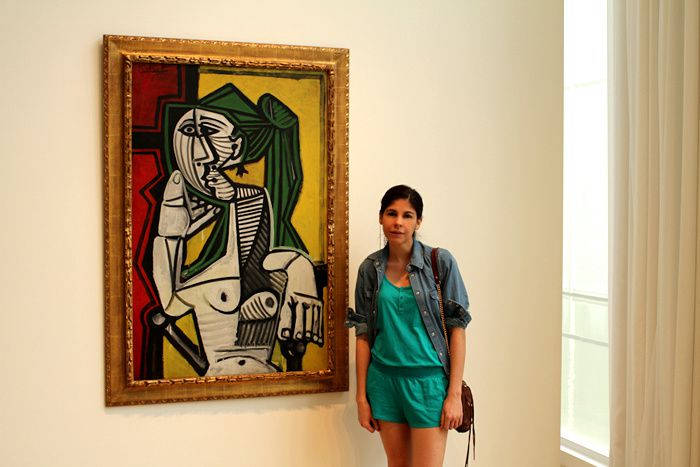 (Below)

"Three Trees, Two Clouds"

painted by John Beerman in 1990 channels an eerie beauty for me. Reminiscent of the

too

perfect neighborhoods in the films,

Big Fish

, and

Edward Scissorhands

. I wonder if Tim Burton influenced him at all?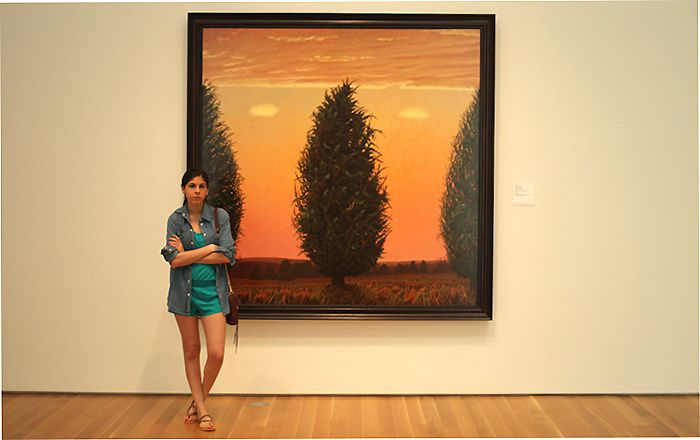 (Below) Ursula von Rydinsgsvard Installs 19-Foot Cedar Sculpture.

Ogromna

, 2009. She creates her sculptures from 4-foot by 4-foot cedar blocks.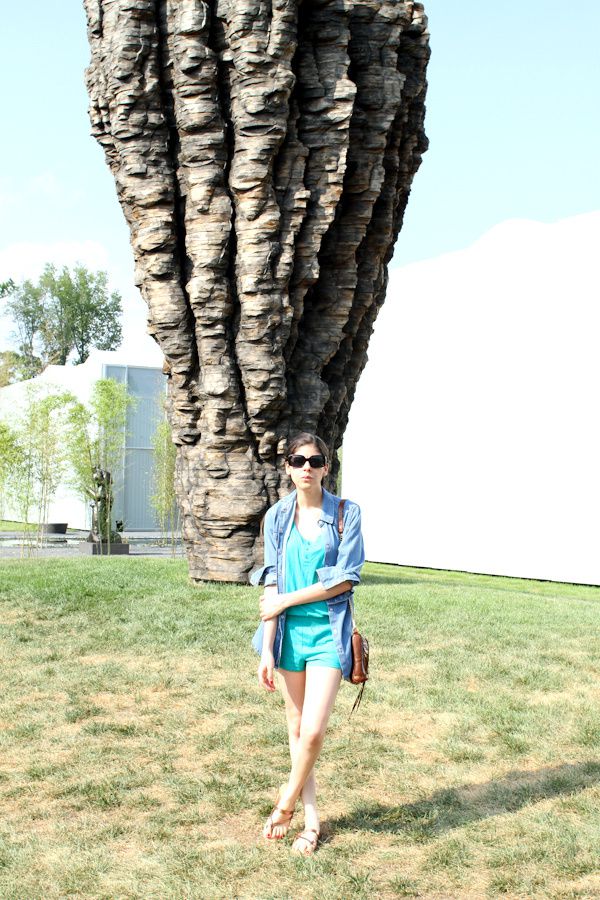 Topshop

denim shirt,

Volcom

romper,

Urban Outfitters

bronze sandals, Rebecca Minkoff MAC bag.
I found another place where I feel at ease and completely comfortable, the Art Museum. I tend to gravitate towards quiet, wide open spaces where I can let my creative energy flow. I'm also partial to bookstores, classical music, libraries, and furniture galleries.
You can check out the video of the installation here.
http://vimeo.com/moogaloop.swf?clip_id=9305900&server=vimeo.com&show_title=0&show_byline=0&show_portrait=1&color=f3257a&fullscreen=1
Follow @ Bloglovin' and Twitter

[Press Play ►] When I Grow Up | Fever Ray