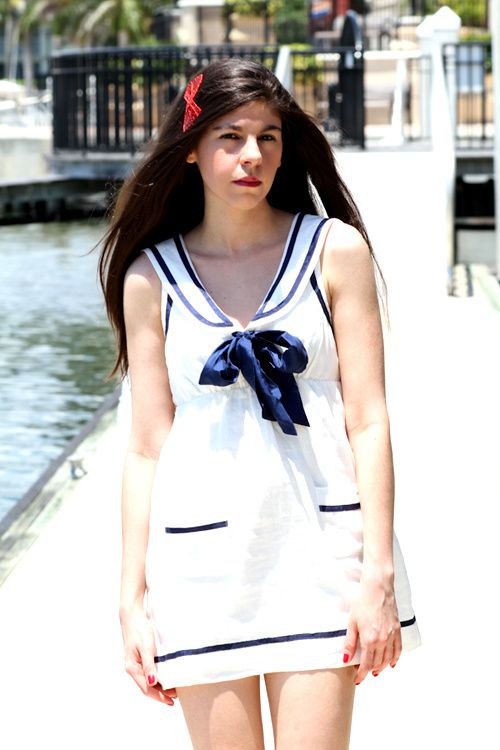 Part of the appeal of Summer is the Sun, beach, sand and all things ... Nautical! I remember first buying this dress for its adorable navy blue detailing, starchy fabric and flattering cut. I always admired it on Mischa Barton, too.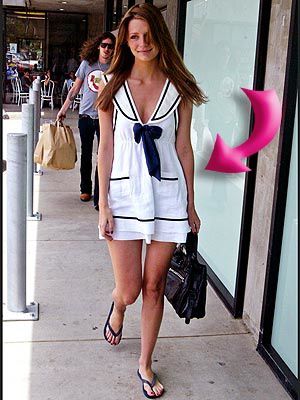 - People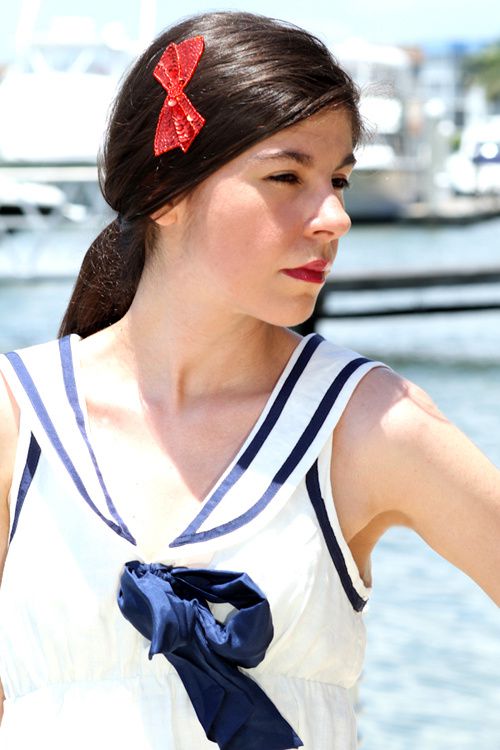 When I first started compiling items for Miami, I couldn't help packing this little dress in. A bit Cheerleader yet very Sailing ready, full steam ahead.
Forever 21 Sailor dress, Pierre Dumas sandals, Lisa Kathryn hair bow.
Find Me and Follow:
Bloglovin' | Twitter

[Press Play ►] The World | Empire of the Sun