Butterflies and Hurricanes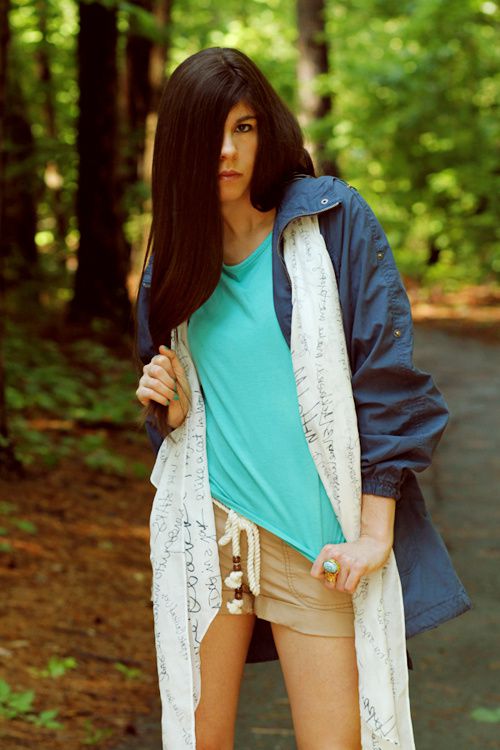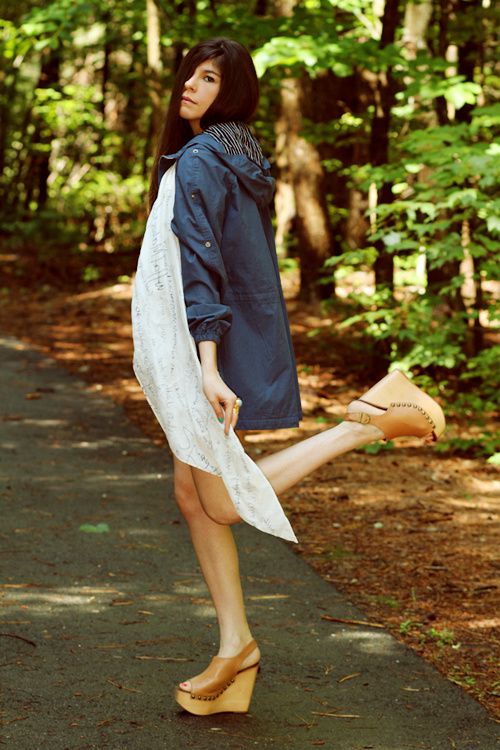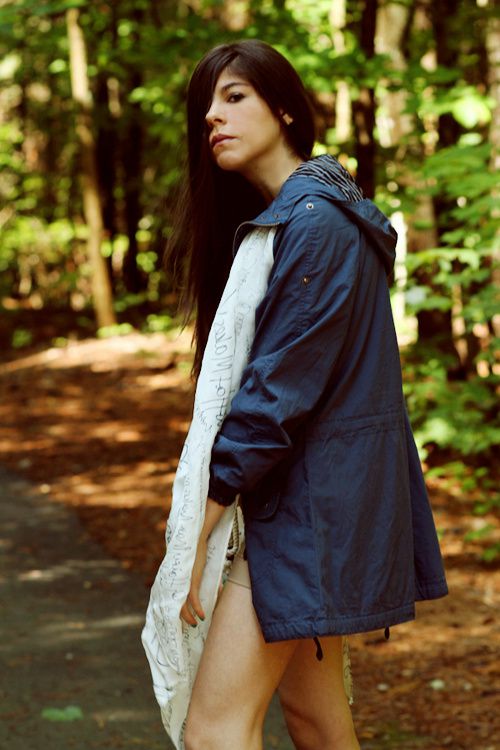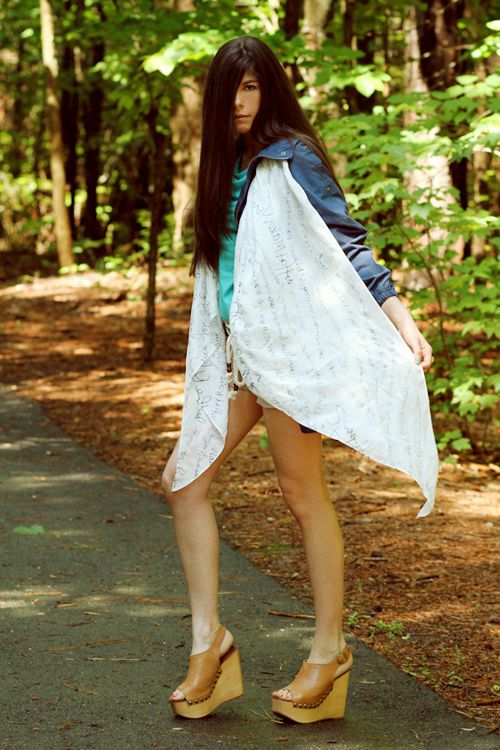 Obakki scarf, Forever 21 raincoat and khaki shorts, Jeffrey Campbell Snick wedges, Vintage Teal puffy shoulder top, YSL arty ovale ring.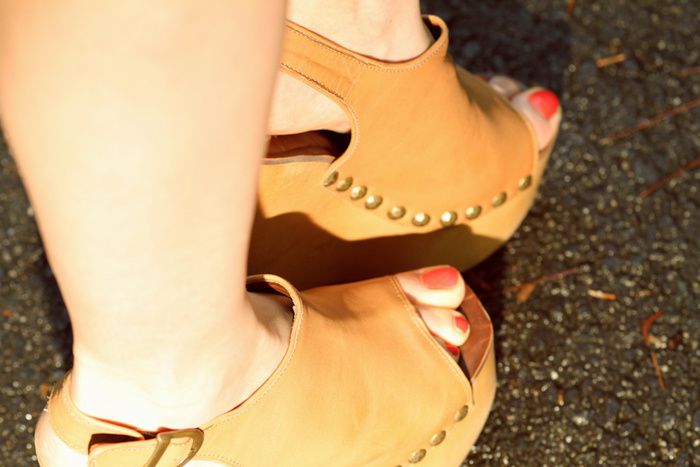 I feel as if I am becoming quite the Jeffrey Campbell aficionado. I can't help it. I love shoes.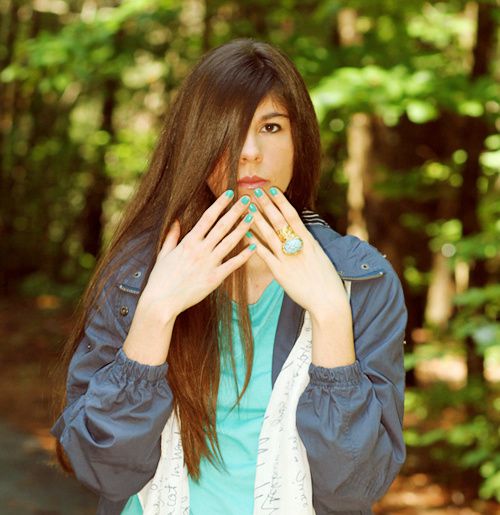 My YSL ring makes another debut & I find it funny that the only finger she fits on is my middle left one. Alexa Chung wears hers the exact same way.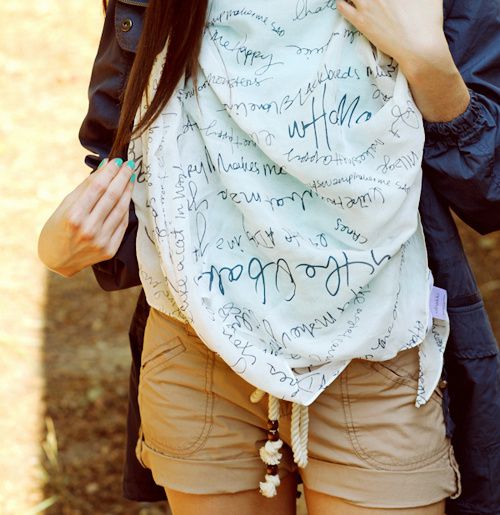 The scarf I am wearing is by Obakki and I am very excited to share the story behind it. The Obakki Foundation went to Cameroon, Africa and gave 150 children living in three orphanages a piece of paper and a pen, and asked them three questions: What makes you happy? What makes you sad? What makes you afraid? 100% of proceeds go directly to helping the children. Every heartfelt answer they wrote down is scrawled all over this scarf.
Now I ask you: What makes you happy, sad, and afraid?
Find Me and Follow:
Bloglovin' | Twitter

[Press Play ►] Bat You'll Fly | Animal Collective