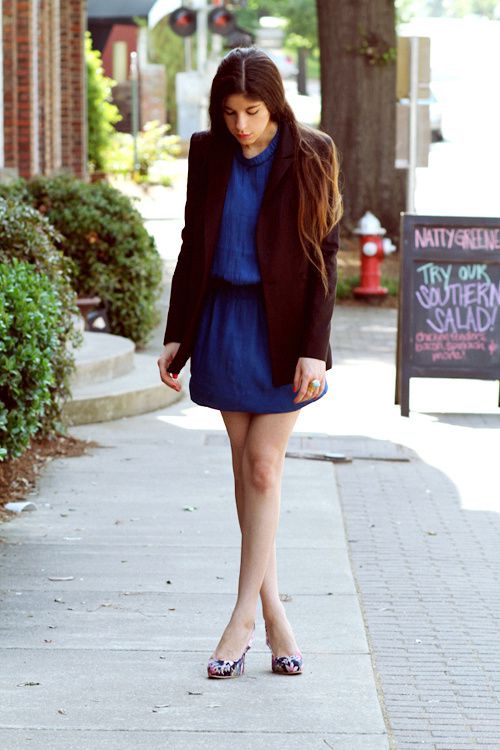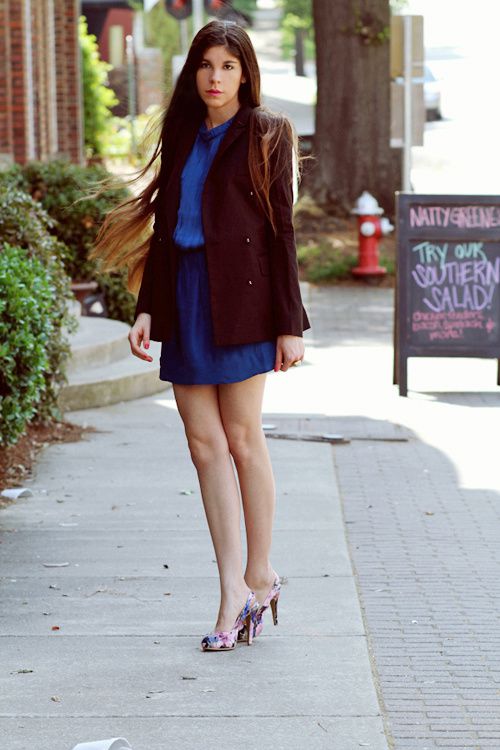 I wore this pretty little blue number (a gift from my Mom) a few weeks ago to lunch. I opted to keep it simple and not overpowering when it came to the accessories. I chose the YSL ring for its pretty pop of color and the heels for the Claude Monet feel. The classic blazer easily completed it.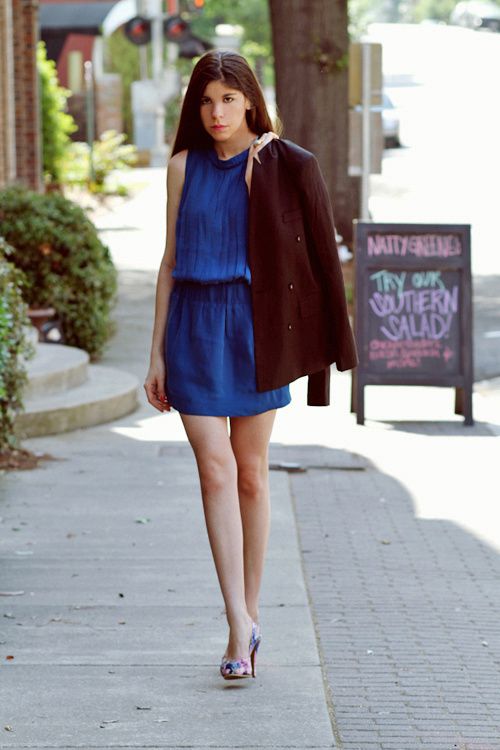 Pre-haircut. I kind of miss it.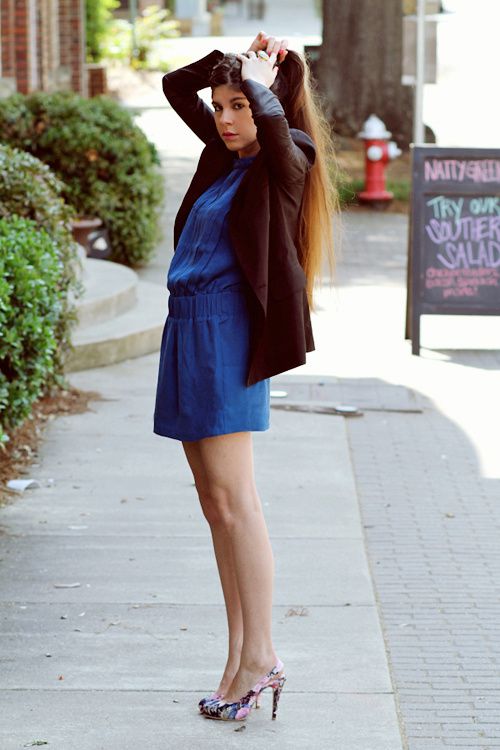 Banana Republic silk dress. YSL Arty ovale ring. Blazer and Floral platform pumps courtesy of Storets.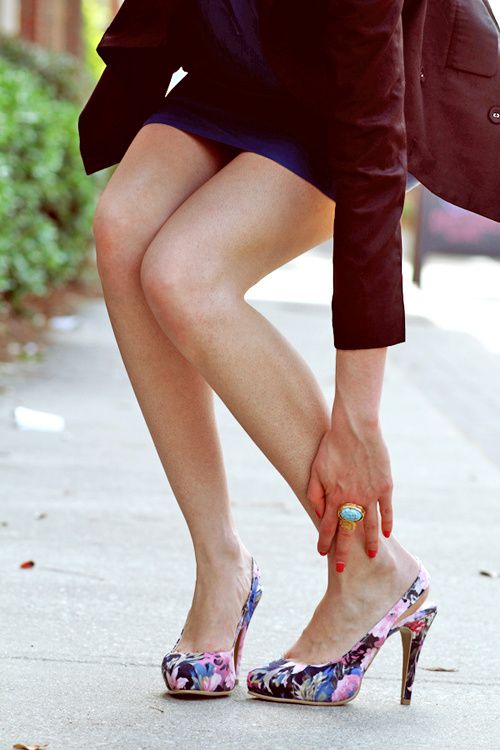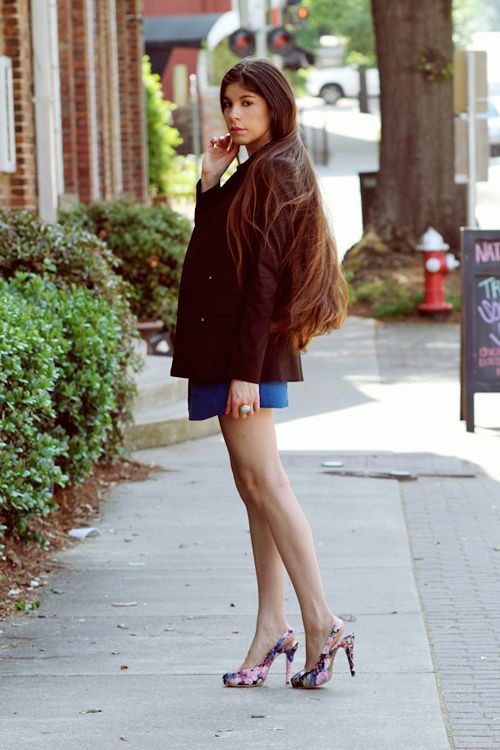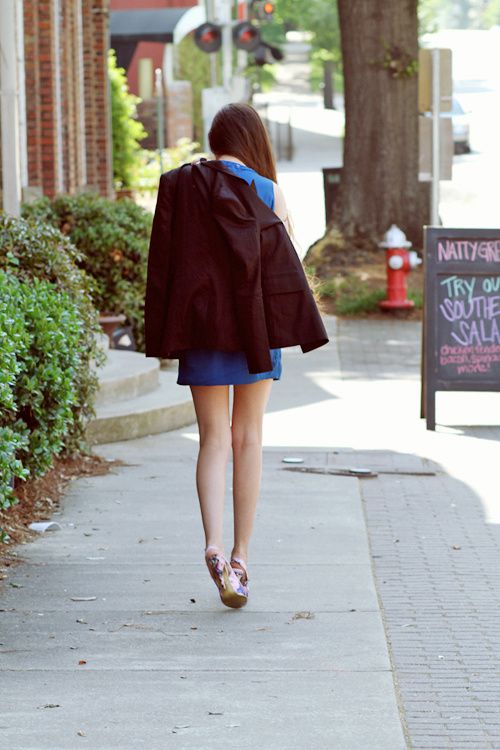 Also, Congrats to the SHOP SEVENTH DOOR Giveaway Winner of a new pair of sunglasses and studded bracelet, (Ashley).
Find Me and Follow:
Bloglovin' | Twitter

[Press Play ►] Paris je t'aime | Elisabeth Anais