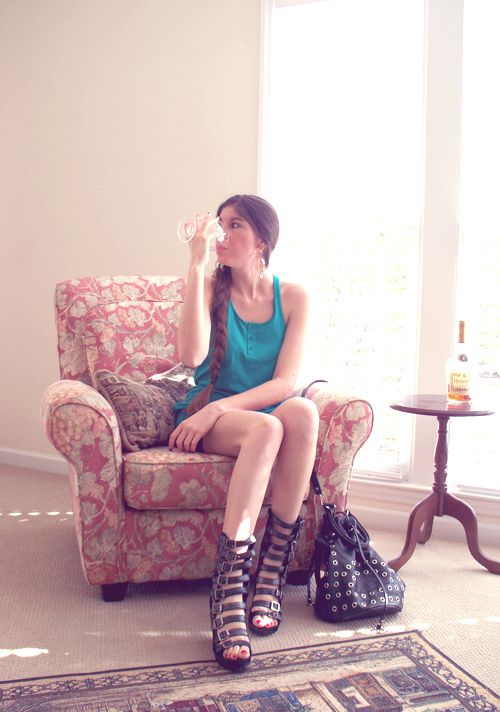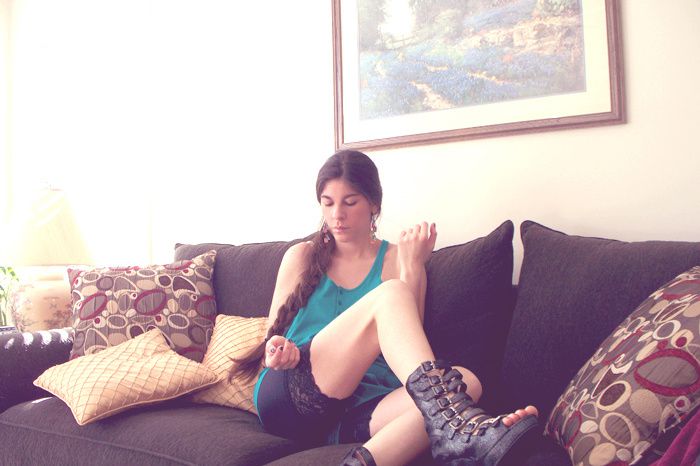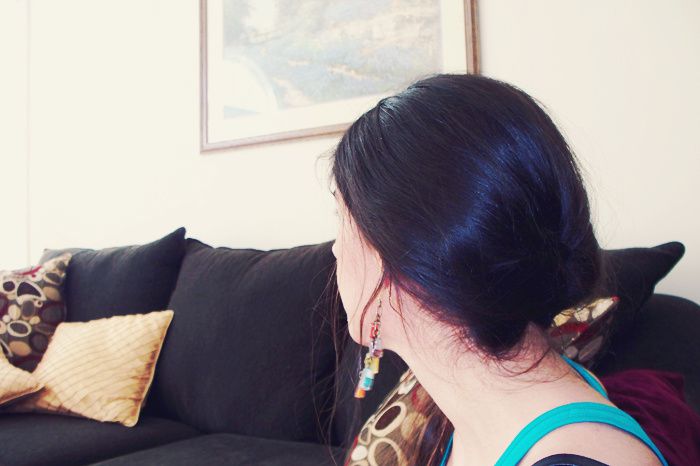 What are you all planning for the long Holiday weekend? I will be baking a big vanilla cake and topping it off with vanilla frosting and pastel sprinkles. Attempting a banana cream pie. And cooking up a storm of rice, ham and potato salad. I hope to take some pictures of all the food.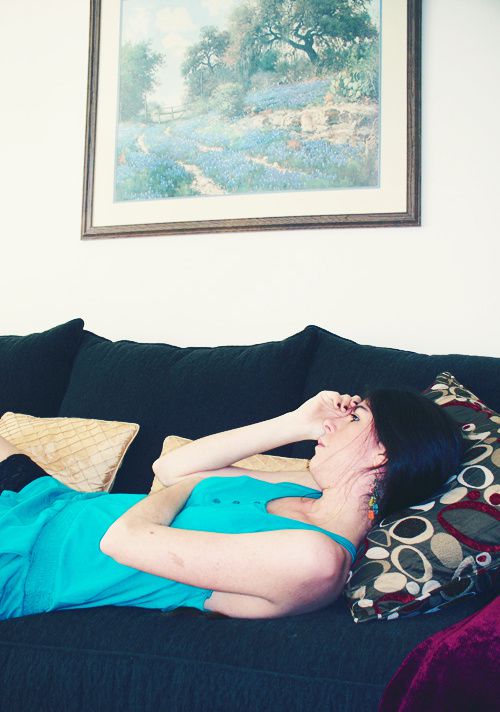 I finished reading Catalyst by Laurie Halse Anderson last night. If it were ever made into a movie I can easily envision Kate Bosworth in the lead role. If you have read the book, tell me who you think should play Kate Malone. What about Teri Litch? Mitchell Pangorn? Reverend Malone?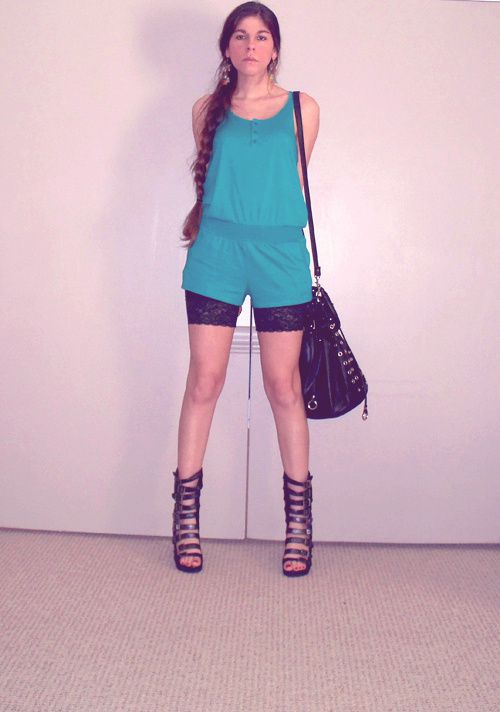 Volcom jumper. American apparel lace cycle shorts. Incandations earrings. Forever 21 bag. Jeffrey Campbell Potion boots.
Follow for Blog Updates:
Bloglovin' | Twitter

Thank you Samantha for the Blogger Profile/Feature. Socks play a role in Spring Trends: Check out this Feature from LouLou on Fashion Chalet. Thank you.
♫ ♪
[Press Play ►] Kokomo | Beach Boys