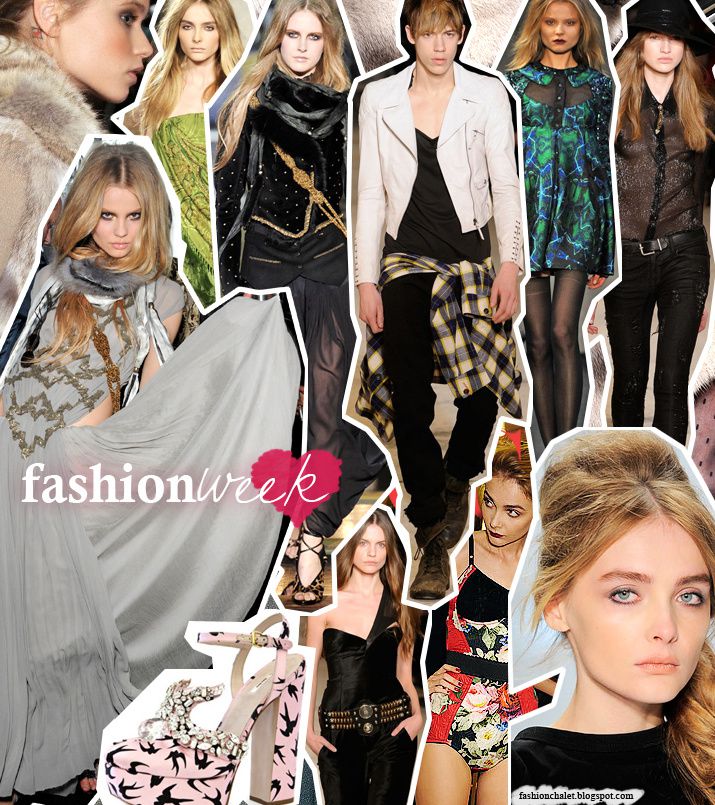 Recently overwhelmed by Roberto Cavalli and Diesel black gold, I felt an urge, a need, to collage fashion week all over again! Cavalli dazzled with Bohemian pieces that almost felt like a mash up of Pirate and Gypsy. Diesel dressed their men as cool as their women. The flannel tied at the waist on Lyle Lodwick brought me right back to all the cute boys in high school.
Stand out faces: Snejana Onopka at Vera Wang channeling a Holly Golightly version of Audrey Hepburn to a T. Magdalena Frackowiak mesmerizing more than the norm at Cavalli and Proenza Schouler. Regina Feoktistova with her thick mane and adorable beauty mark marching down the Diesel catwalk with just the right touch of cool.
Noteworthy details: Furs at Michael Kors and on Abbey Lee Kershaw, Dolce reds, lime at Emilio Pucci, sheers at Diesel and studs at Proenza. Black and pink march slowly behind the rest in Miu Miu diamond encrusted sandals.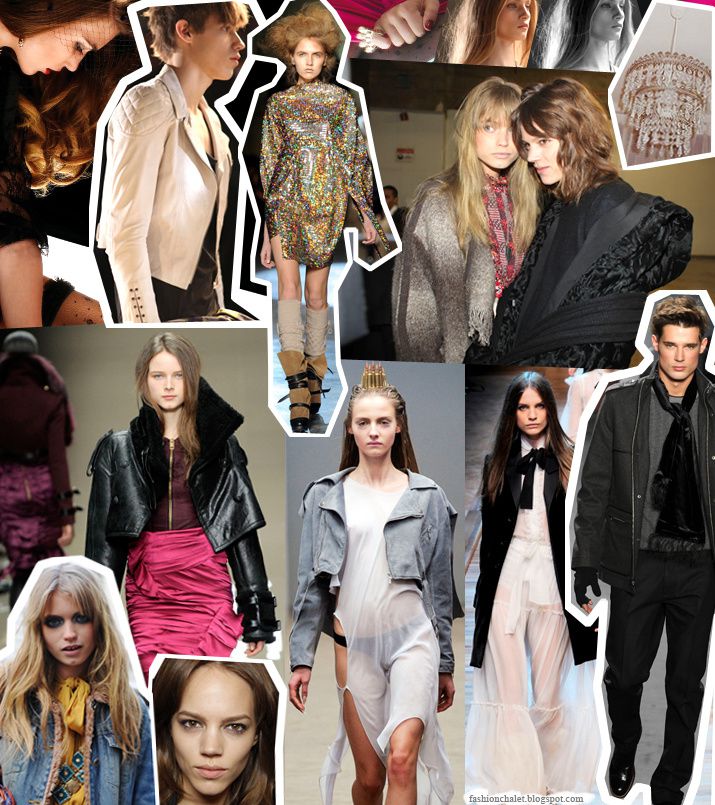 Continued Inspiration: Birthday candles, Amanda Norgaard and robin's egg blues at Ann Sofie Back. Vivienne Westwood standing out in 80's shiny metallics and big, cotton candy, hair. Sherpa lined coats and bright pink from Burberry (my favorite color as a kid, and it still is one today!) Soft silhouettes at D&G.; Men dressed in dapper coats, suits and shiny shoes at Perry Ellis. Chandeliers, red nails and cocktail rings.
Famous Faces: Abbey Lee Kershaw, Freja Beha Erichsen, Anna Selezneva, Tallulah Morton, Danny Schwarz and Regina Feoktistova.
[Press Play ►] The Animator | Junior Boys
sources: tfs, coutorture, studded hearts, the cobrasnake