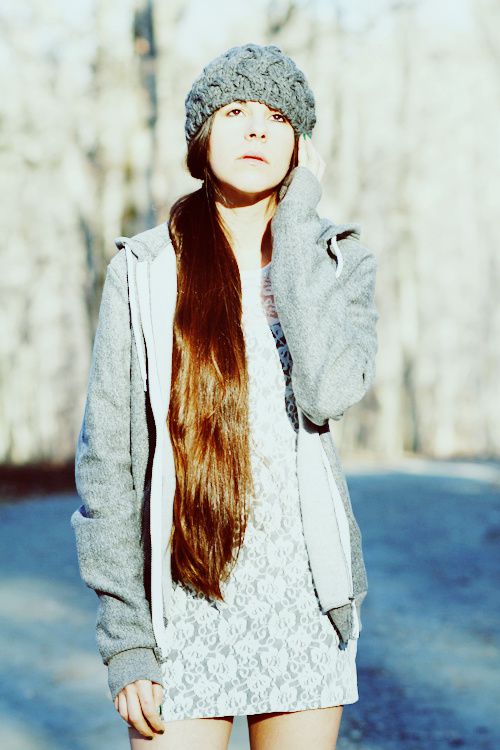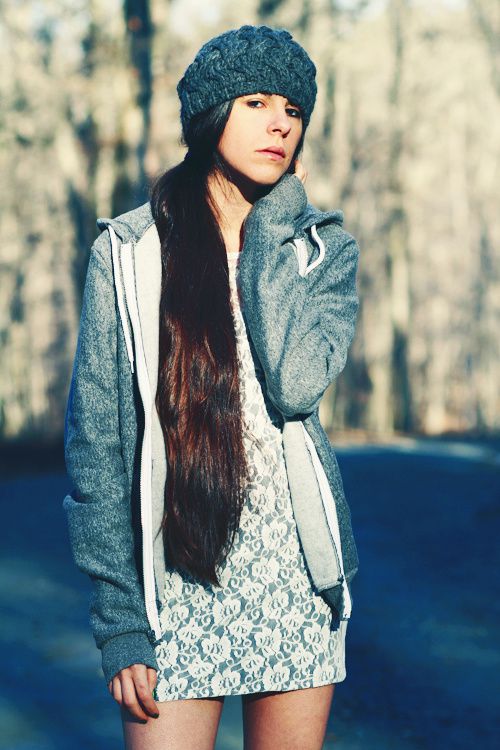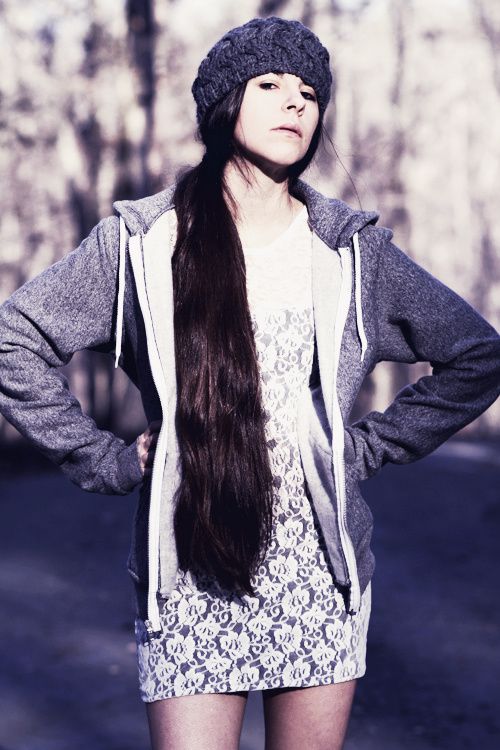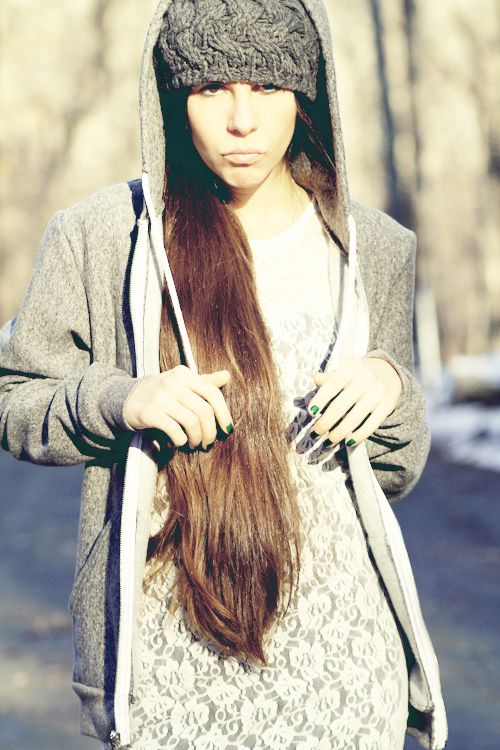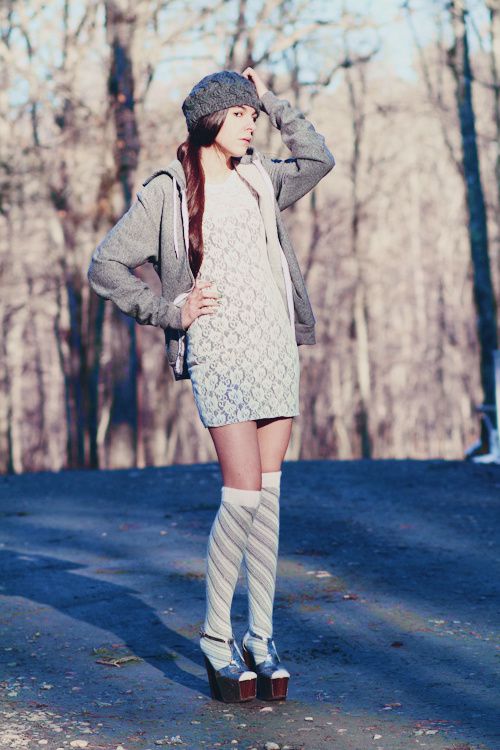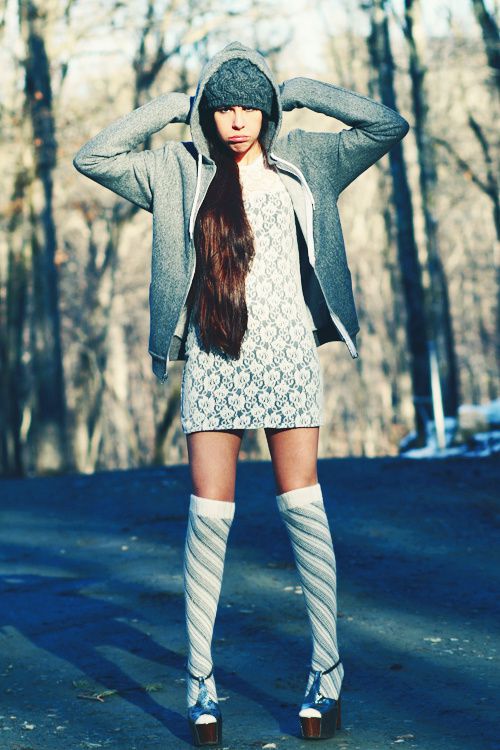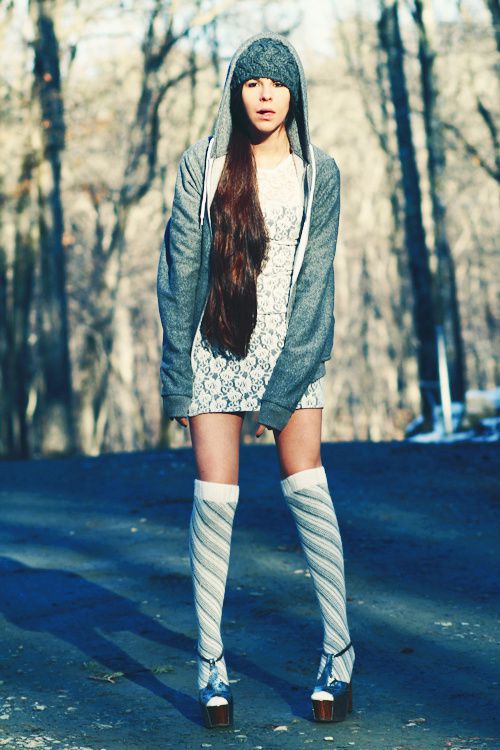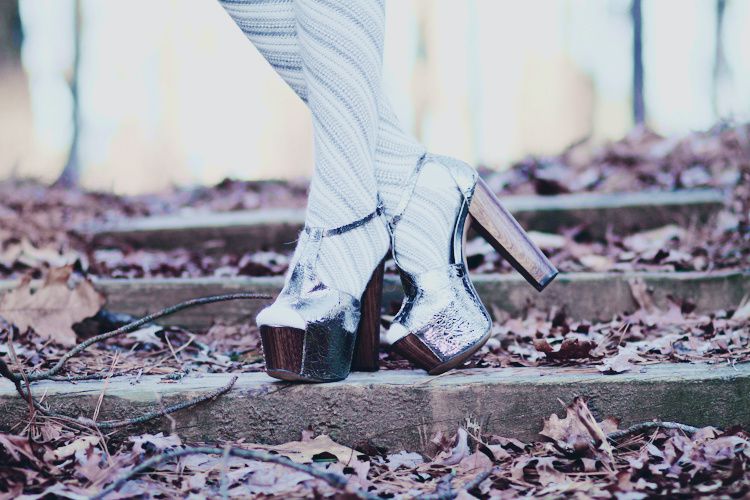 Took these in the park about a week or so ago. Was interrupted mid-shoot by a Park Ranger (in his twenties) who told us we needed a Permit to take pictures in the park? And that what I was wearing was inappropriate? As Cher Horowitz would say, "As If!" Found out later we don't even need a Permit. Who does that?

Know When I Update Again:
Bloglovin' | Twitter
American Apparel Salt & Pepper Hoody. Aldo beret. Cotton Pancakes lace dress. Jessica Simpson dany platforms in pewter.
[Press Play ►] Cigarette Pack | Dan Black