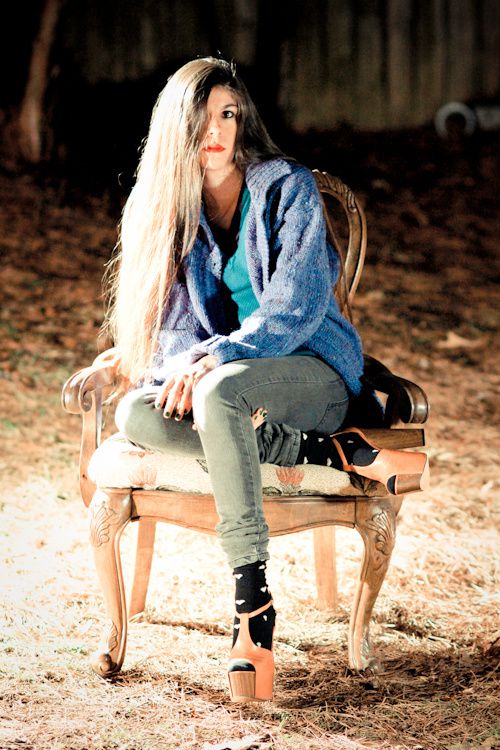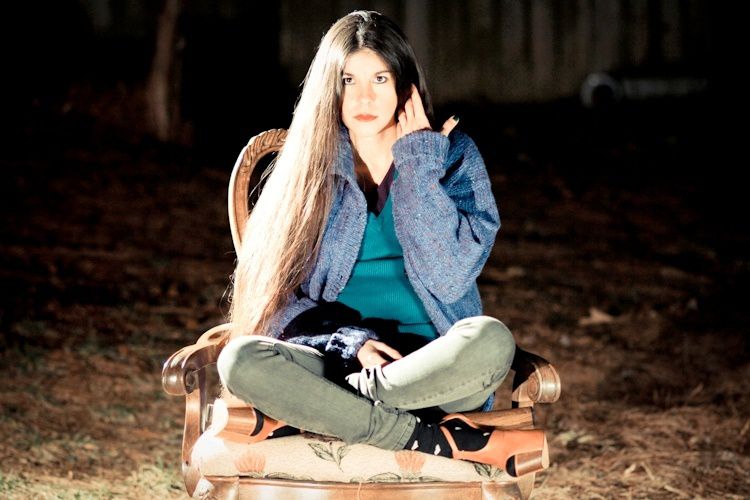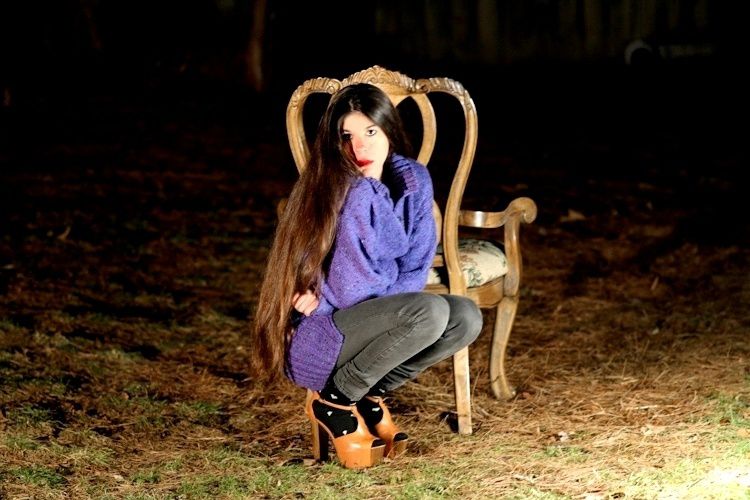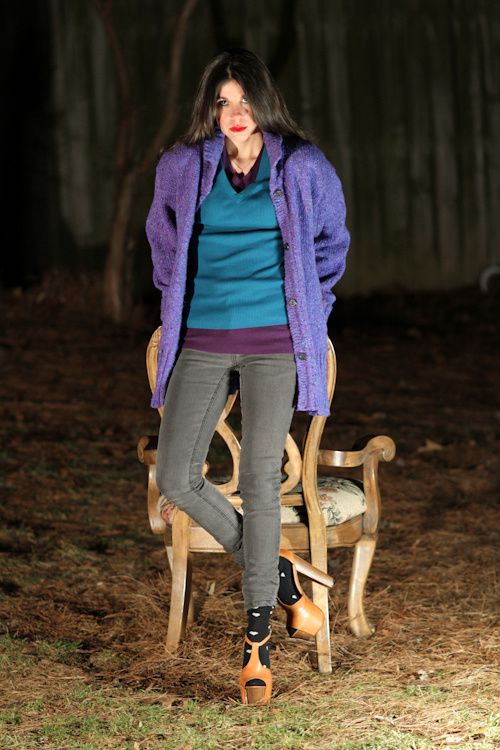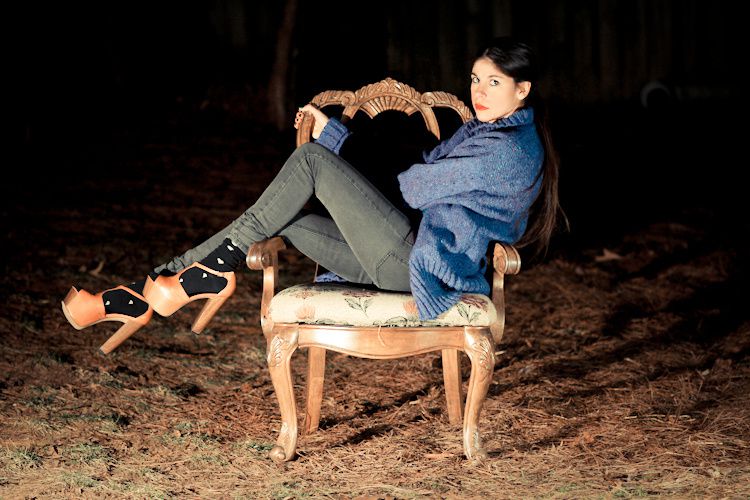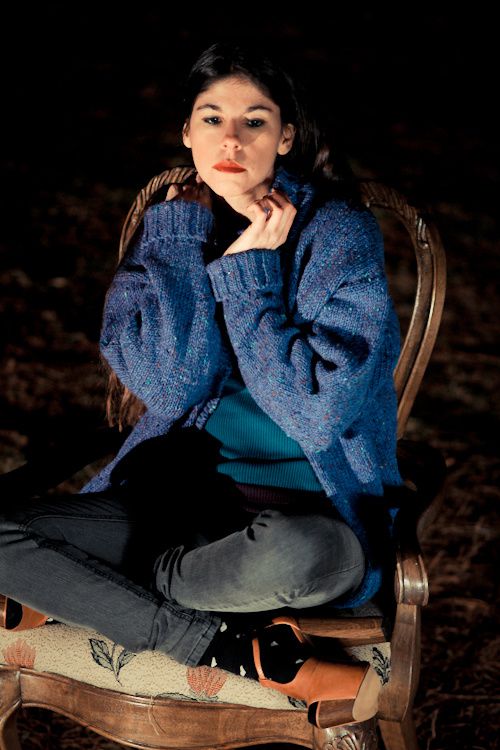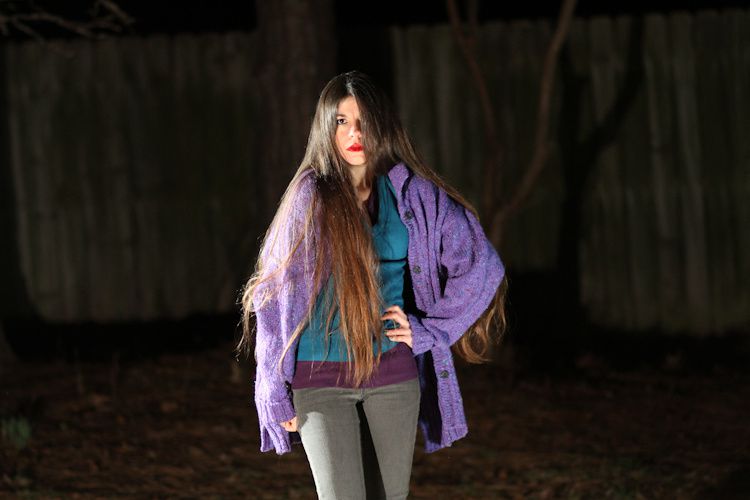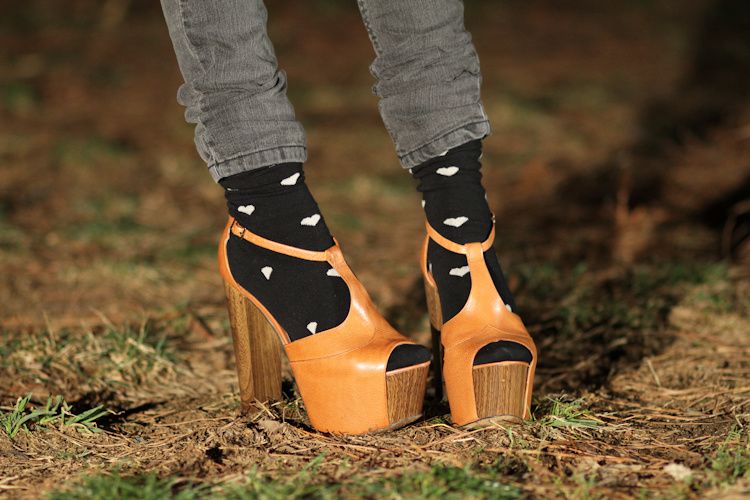 When I first started researching around for my Chanel alike clogs by Campbell, I came across the Jessica Simspon Dany platform. I fell in love at 3rd glance being reminded of Charles Anastase RTW Spring 2009. Of course, by the time I caved and decided to purchase, all were sold out in my size in black and beige. I called stores and finally found out that that the Macy's in New York had some in beige. Thanks to Karen,who paid a visit, they came in the mail yesterday. We decided to blog about them on the same day, worn different ways. We seem to have the same taste in shoes... we could very well be sole sisters.

I feel like the Queen of Hearts.
Target sweater (under), Vintage Irish Wool sweater coat, Gap Blueberry V-Neck, Cheap Monday skinny Jeans, Topshop heart socks, Jessica Simpson Dany platforms.
Sally Hansen Nails in Emerald City and Covergirl lipstain in Wild Berry Wink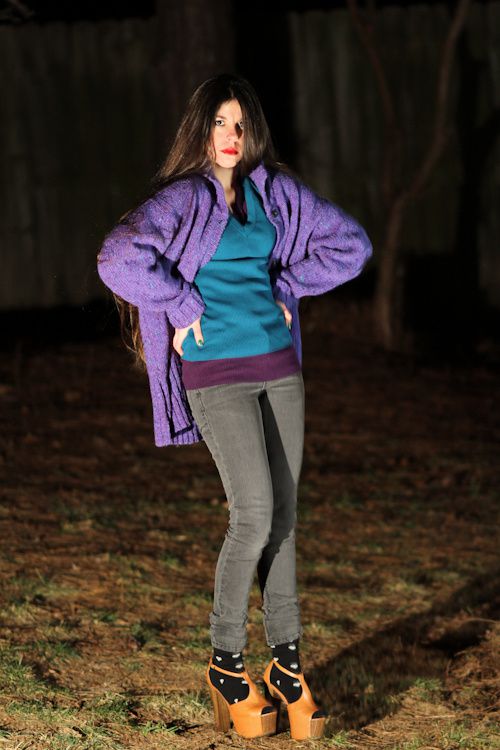 "If I had a world of my own, everything would be nonsense. Nothing would be what it is, because everything would be what it isn't. And contrary wise, what is, it wouldn't be. And what it wouldn't be, it would. You see?" - Alice in Wonderland

For more Alice in Wonderland Style Tips check this site out here.

thinkexist
[Press Play ►] Inside Your Head | Eberg