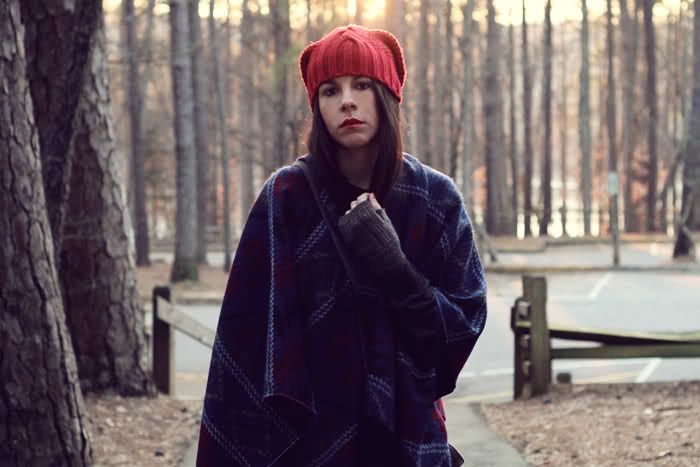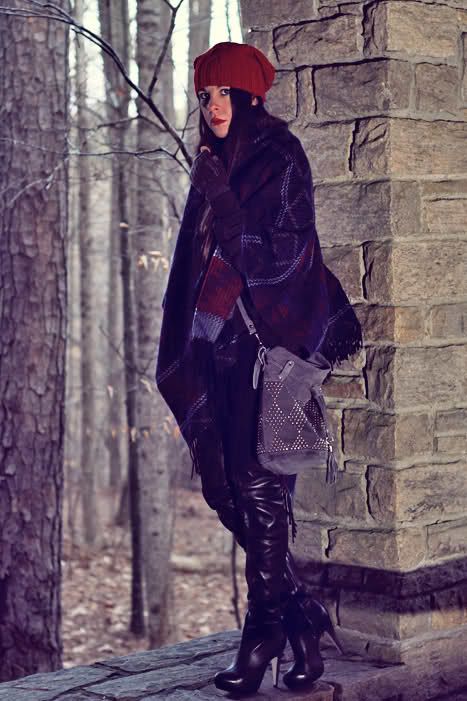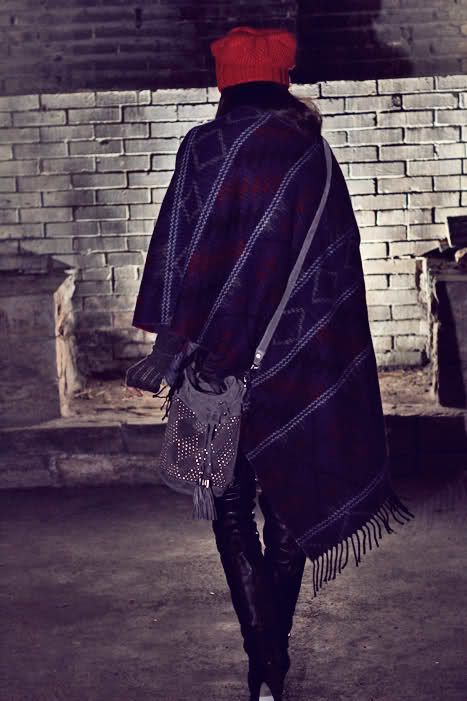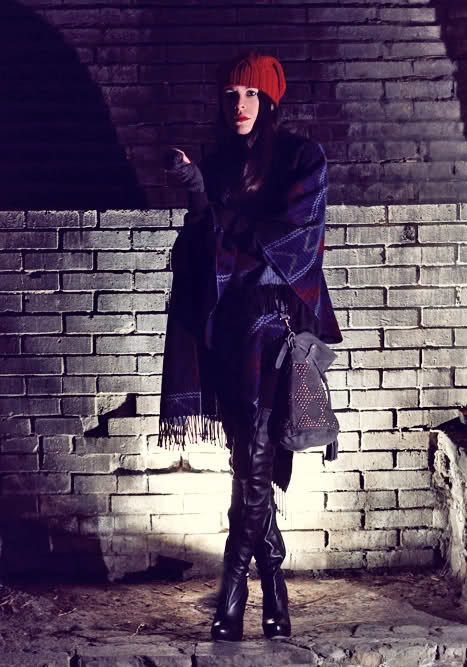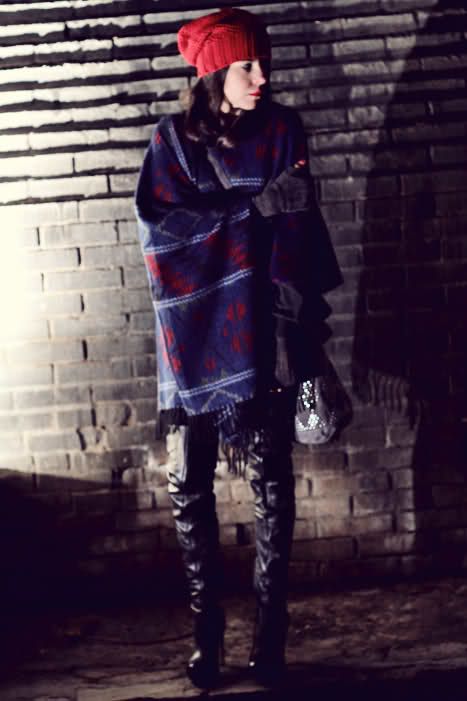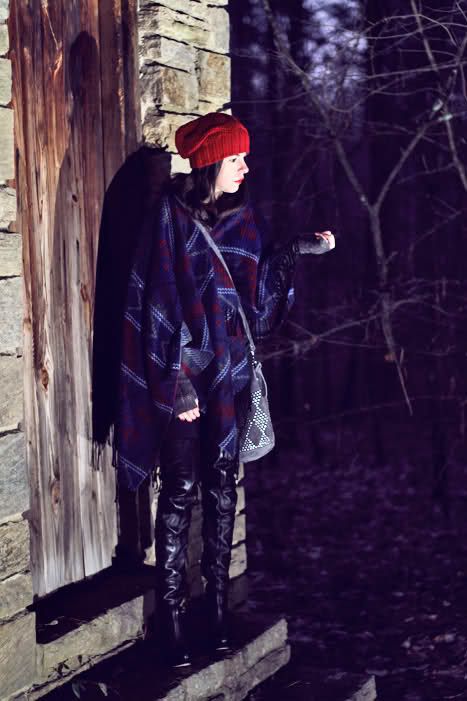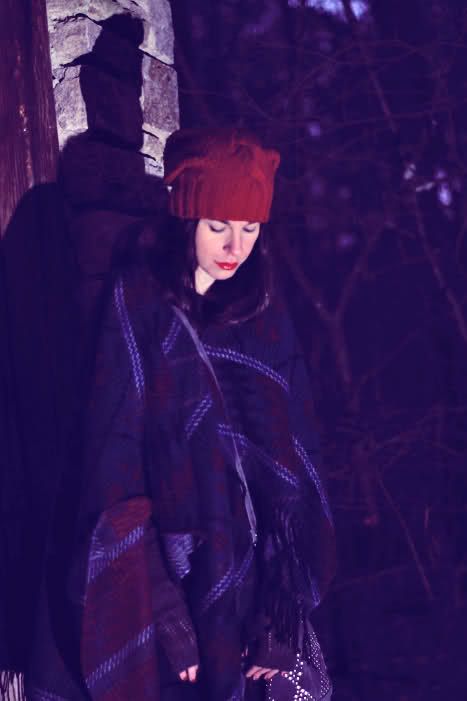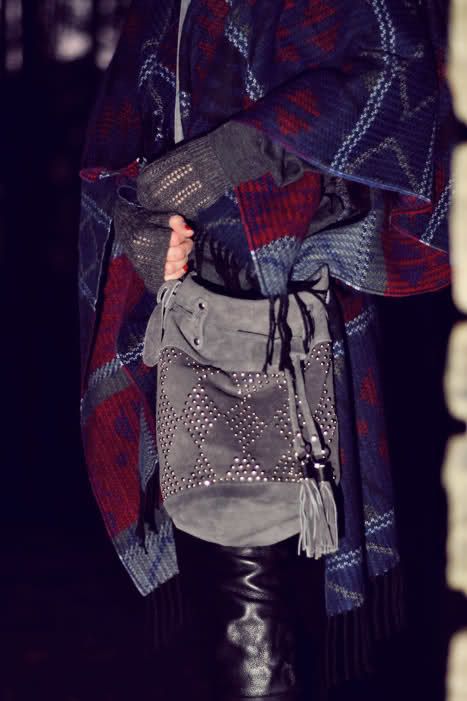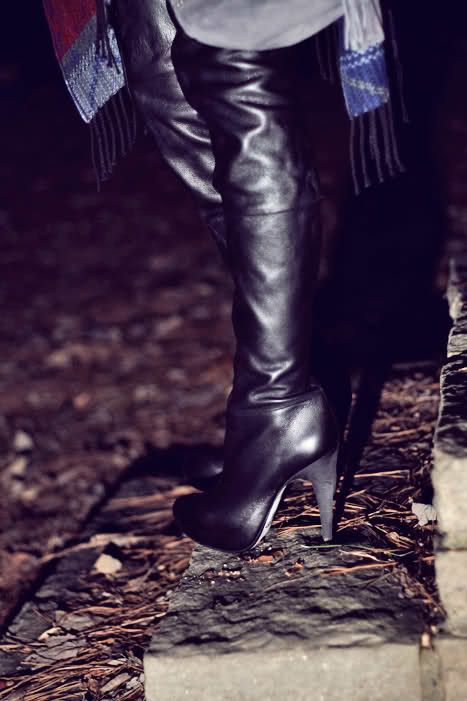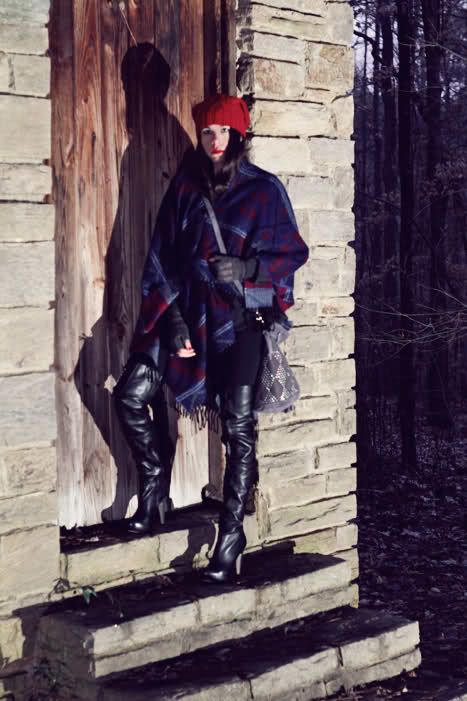 I've been craving a blanket-like accessory all Winter long. I finally found one. I love the comfort of just throwing on one big piece over your other layers. It's systematically comfortable and cool.
I got these very Superhero worthy over the knee boots about a month ago. I finally got the opportunity to debut them, at a Barbecue party in the park yesterday. Roasting marshmallows, listening to mix CD's with friends and laughing at the silliest of things made for a fun night.
As a kid one of my favorite fairy tales was The Little Match Girl.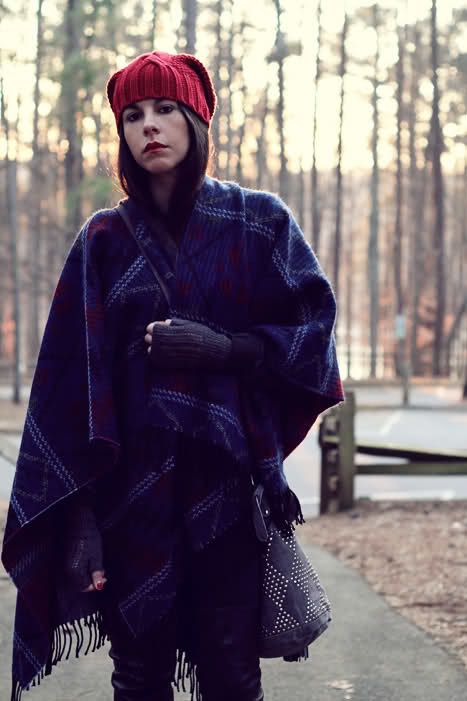 Many thanks for the weardrobe 100 feature - the best of 2009 street style
from the top fashion blogs online. *Fashion Chalet is on page 50.
Forever 21 poncho, Topshop OTK boots and studded suede bag, American Apparel raglan, Danskin leggings, H&M; gloves (thank you, Caylee), Urban Outfitters cable slouch beanie
►
Playing Now: My Girls | Animal Collective