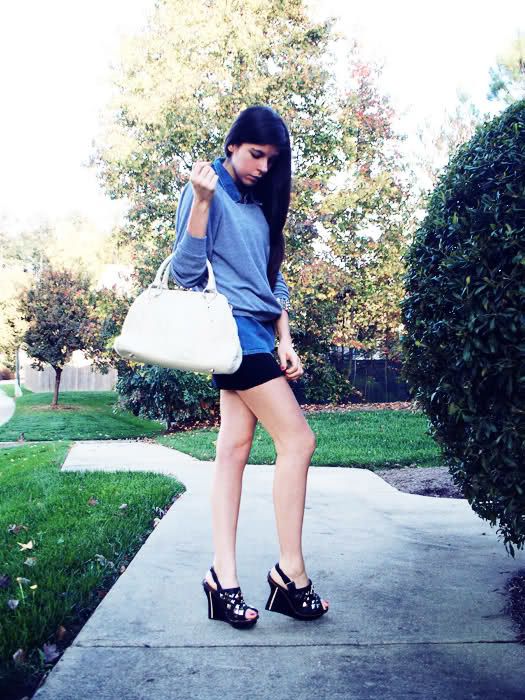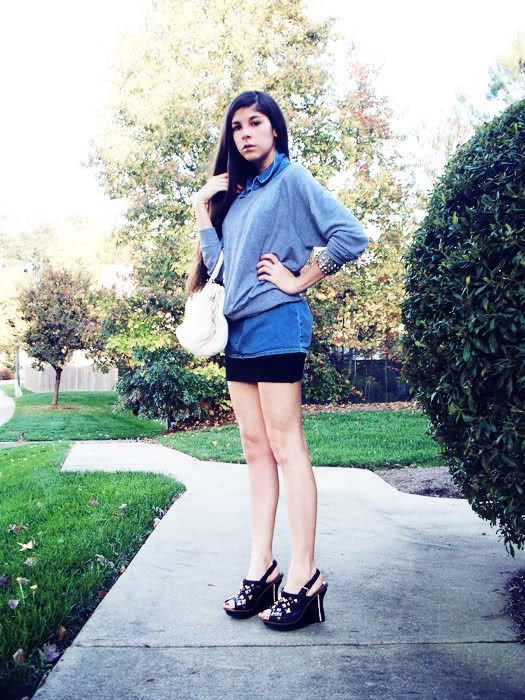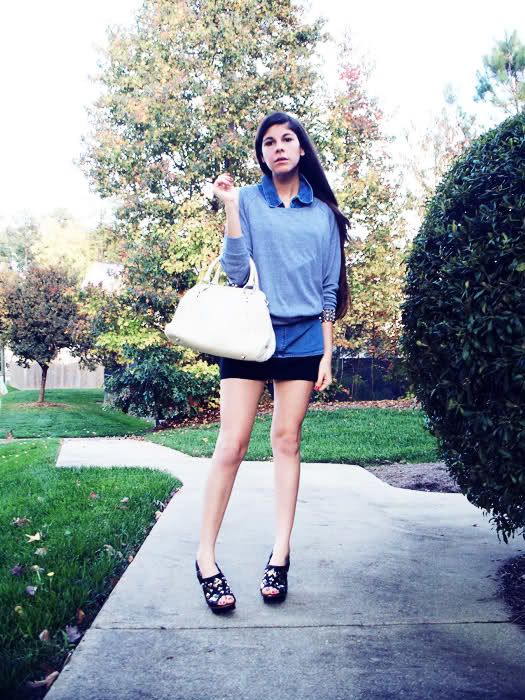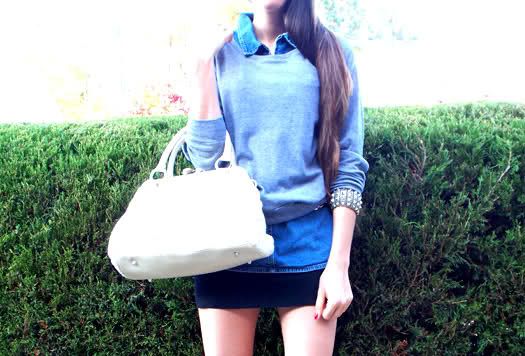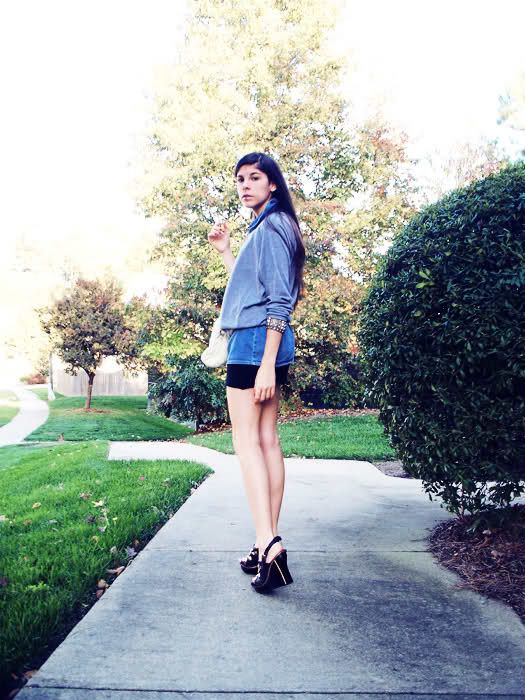 Lately I have been having the oddest dreams. I don't know if it ties in with being cold at night, or eating an apple before bed each night? Either way, each dream gets more vivid than the last. In one, I had to chase a car down while trying to put my shoes on at the same time. In another, I owned a chocolate shop (that one probably had to do with my obsession over the Chocolate Shop Frenzy app. lol...)
I love trying to analyze what dreams mean. What do you guys dream about each night?
American Apparel Raglan & Interlock Mini Skirt. Vintage Denim shirt. Nasty Gal studded cuff. Sam Edelman wedges. Shop Suey bag.
& * &
You're listening to: Plastic Jungle | Miike Snow