When it's all over we can barely discuss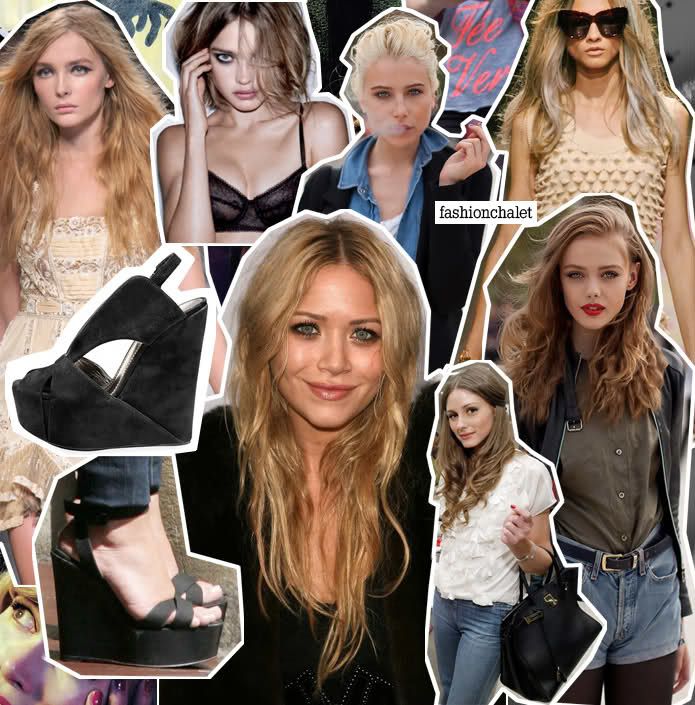 Lately in love with:
Anna Selezneva at Giles SS 2010. Olivia Palermo on The City and her wardrobe in general. Sky high platform wedges in the likes of Christian Louboutin and Dolce and Gabbana. Perfectly lined eyes. Denim shorts with tights. Messy MK Olsen hair, in other words beautifully disheveled. Snejana Onopka at Valentino SS 2010. Lacy black lingerie as Natalia Vodianova seductively shares above. Alexa Chung back On. Rachel Bilson back in the paparazzi circuit. Denim shirts making a comeback; spotting Dree Hemingway in the same Topshop one I own, exhilarating. Britney Spears singing. Positive quotes about life written in Italian. This is It: Michael Jackson.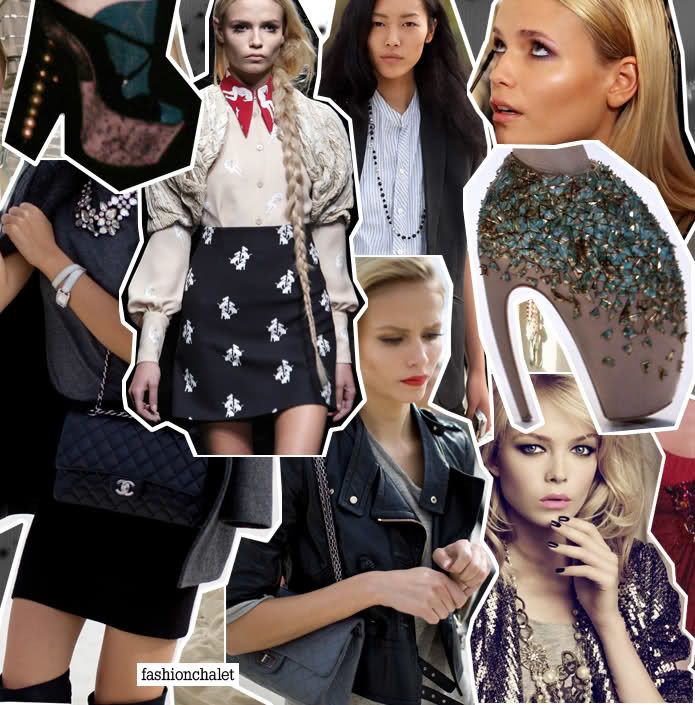 Can't stop lusting over: Classic Chanel chain bags. Knee socks. Pearls and glittering stones for necklaces. Red lipstick. Natasha Poly in the perfectly worn in leather jacket look. Miu Miu SS 2010; seeing braids everywhere, something I wear myself practically everyday. Blazers. Socks with sandals. Platforms. Alexander McQueen's demonic collection-- alien invasion or just really innovative thinking? Purple eye shadow. Flashes of red on dresses, especially when jewel encrusted. Flapper influences. Doll soft complexions à la Siri Tollerød.
Src. tfs, stockholm, olsen-files, coutorture
-----------------------------------------------------------------
You're now listening to: Phoenix | Lisztomania