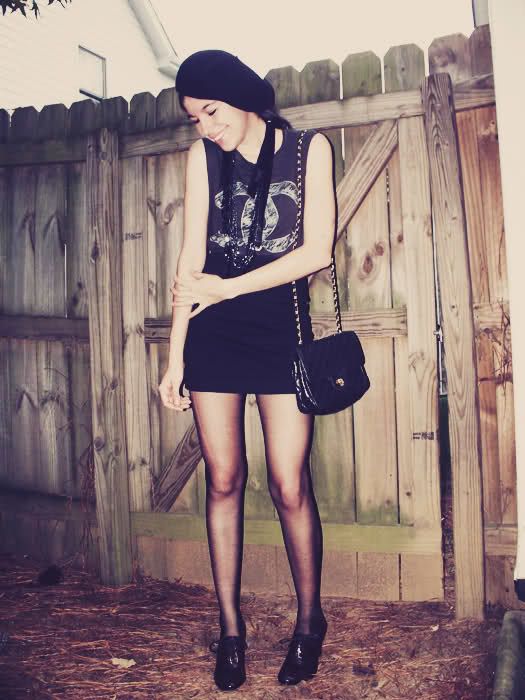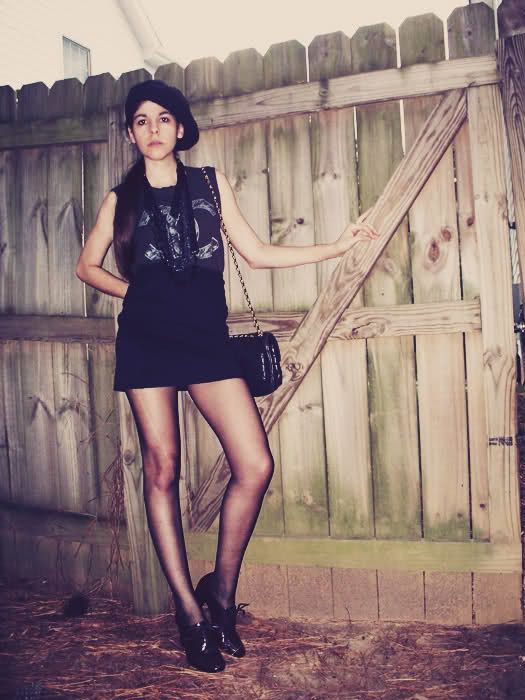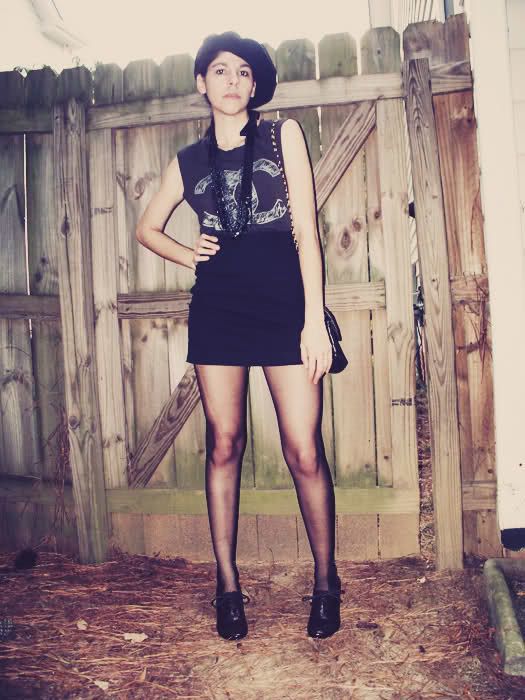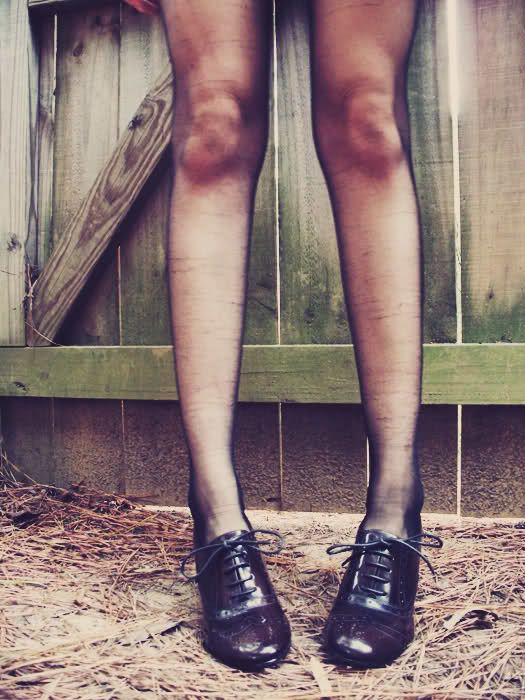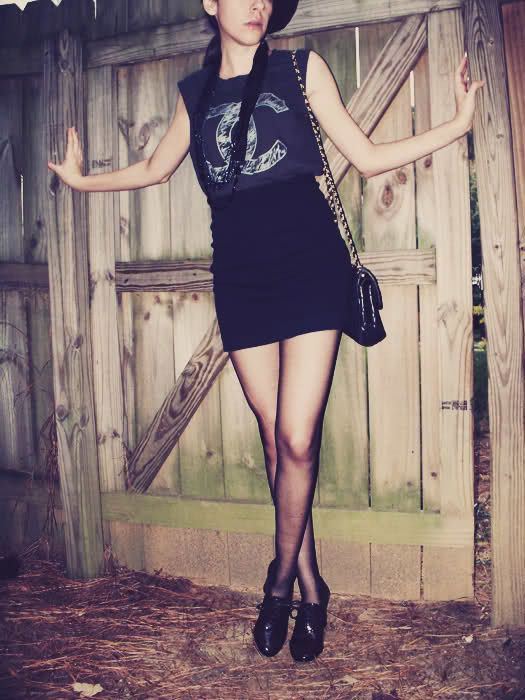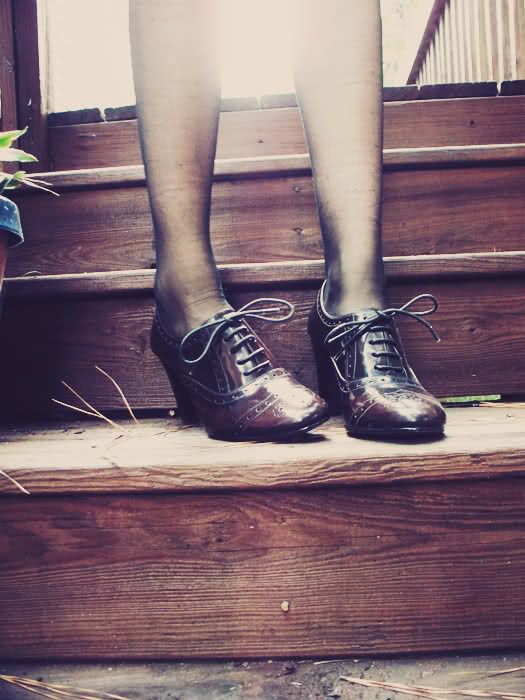 Whenever I immerse myself in Chanel, a beret or in decadent perfume; I feel a need for some
pain au chocolate
(chocolate pastries) while strolling the streets of Paris. One of the necklaces I am wearing, the one with the black satin bow, is from the house of Lanvin and one of my most prized possessions.
On another note, I'm thrilled to share news of a brand new Ice Skating rink opening in Raleigh, one to rival the Ice Rink at Rockefeller Center in New York City. I'm a dancer and skater at heart, so this news greatly excites me!! One step closer, Lissa. Now, if only I had access to the Met steps, too. ;)
The Scarlet Room Chanel graphic tee. Lanvin necklace. Vintage beret, bag and skirt. Urban Outfitters tights. Calvin Klein oxfords.
& * &
You're listening to: Peter, Bjorn & John | Paris 2004