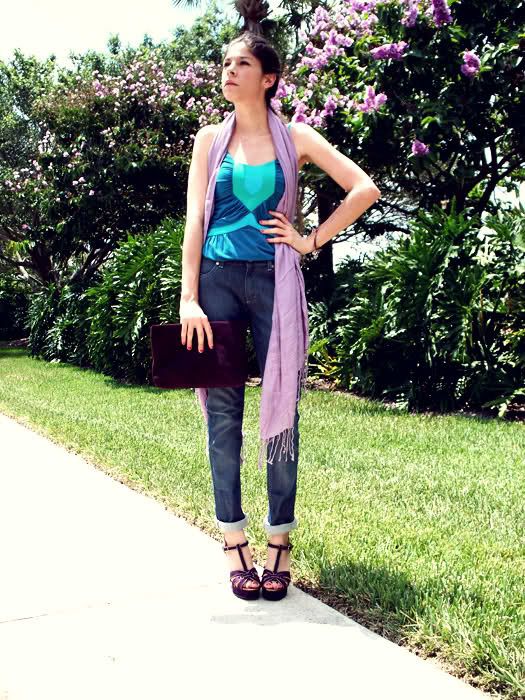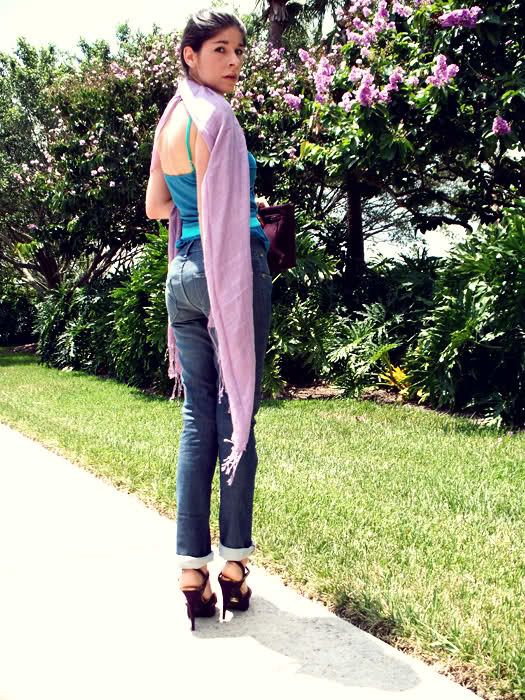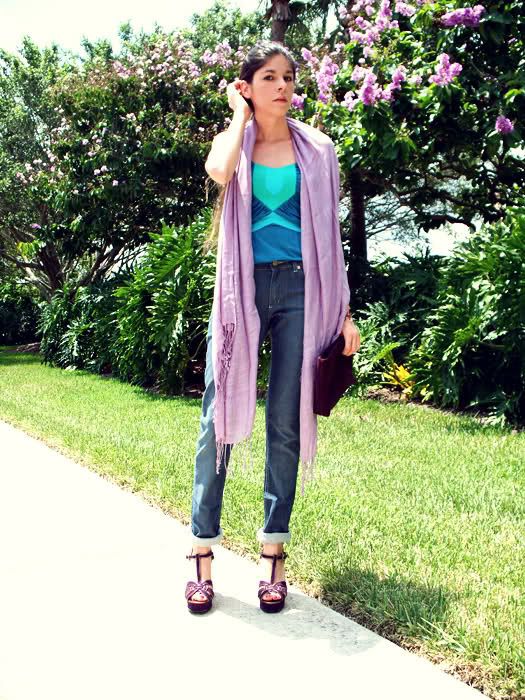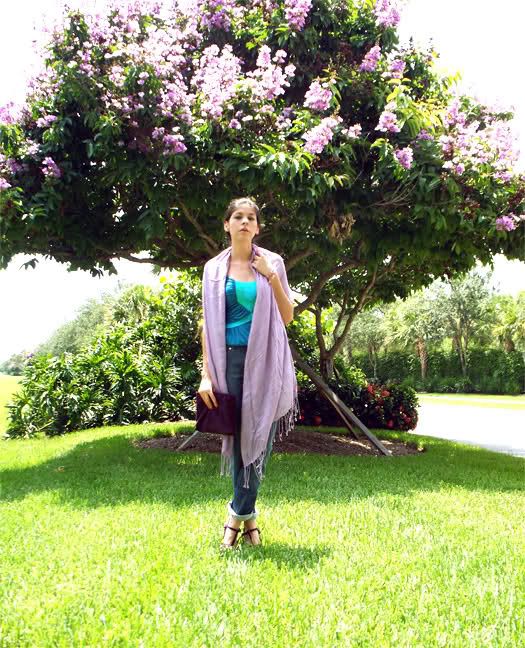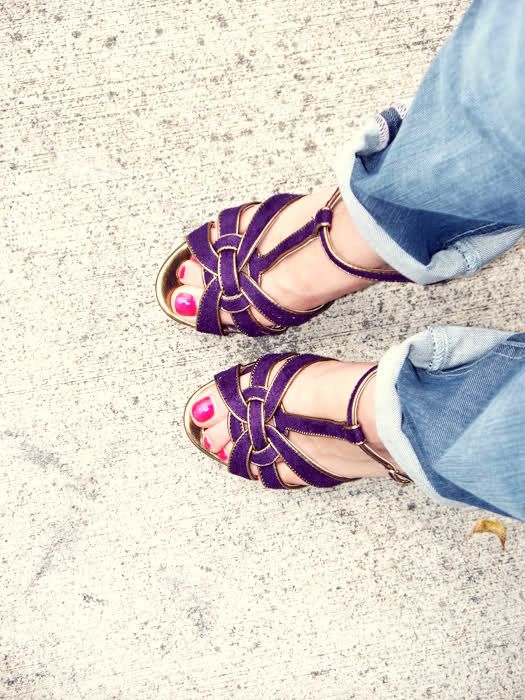 One of the things I will miss most about Miami and Florida is... the notion of flowers; year round, especially lavender flowers. But, where I am moving to next... will give me a taste of actual seasons. I've always been a fan of boots, sweaters and outerwear. Before, I could only dream about what it must be like to actually get the chance to dress this way for more than a few days out of the year. Here, you're actually sweating in them under the hot Miami sun, begging for thin pieces of breathable cotton in their place...
Did you know that there is a Wikifashion? Check out my page here.
Sweetees top. Forever 21 scarf. Superfine skinny jeans. Go Jane heels. Vintage clutch.
♫ ♪
You're listening to: Shiny Toy Guns | Season of Love