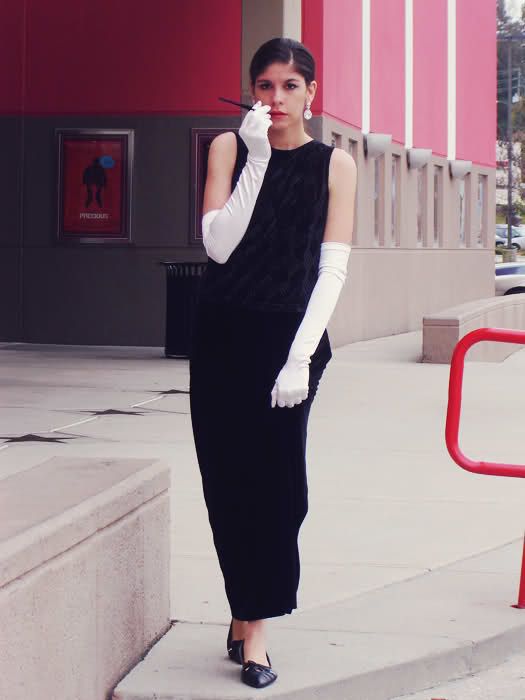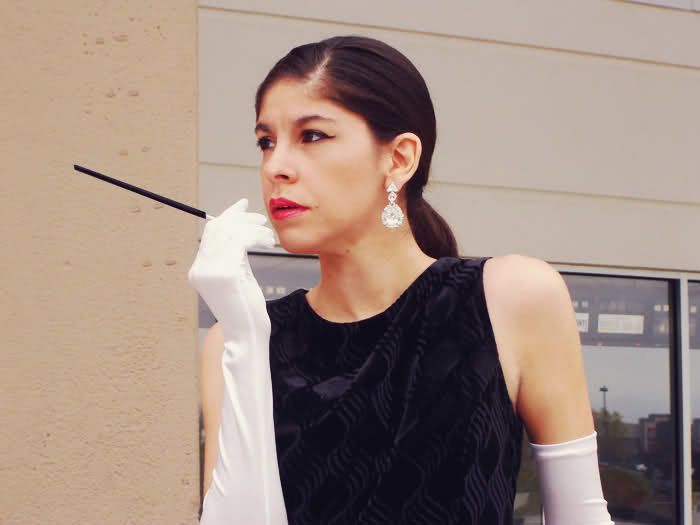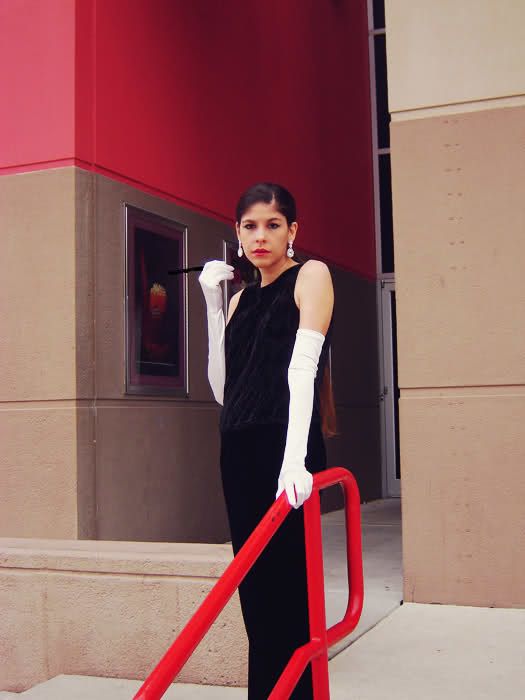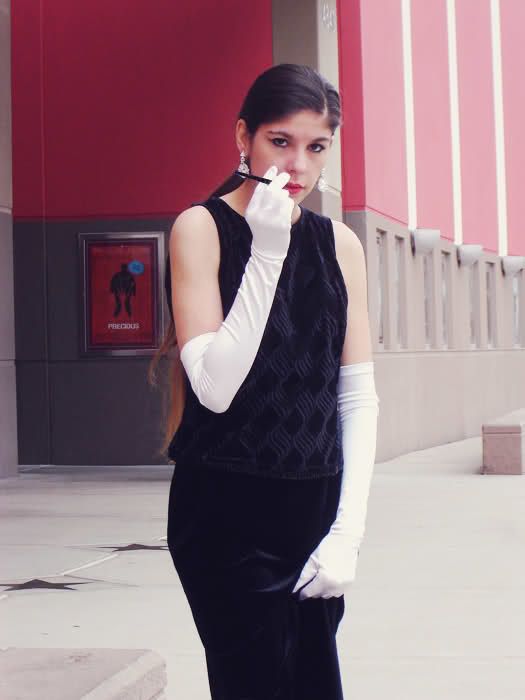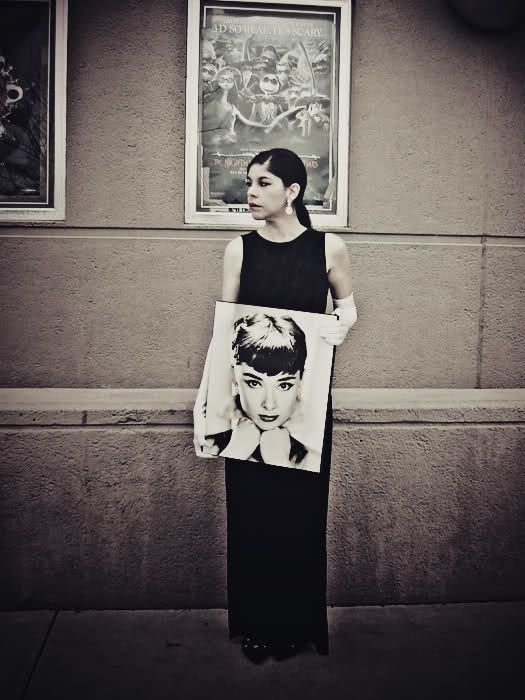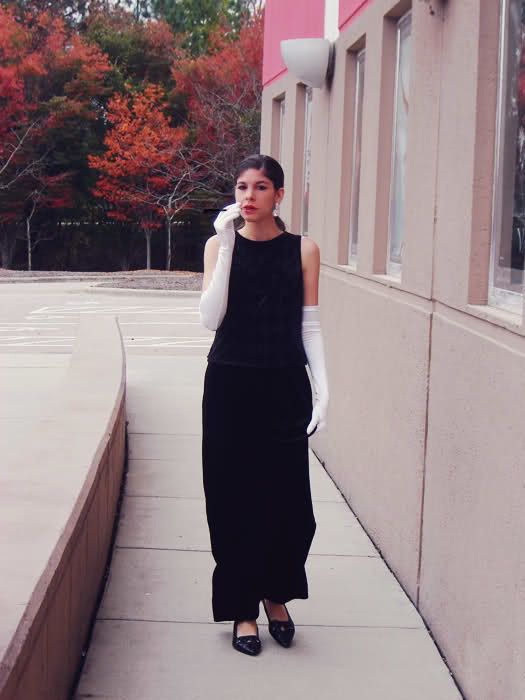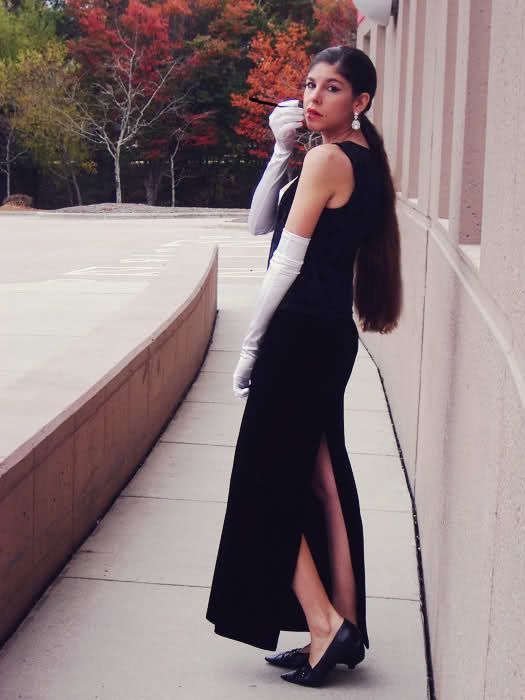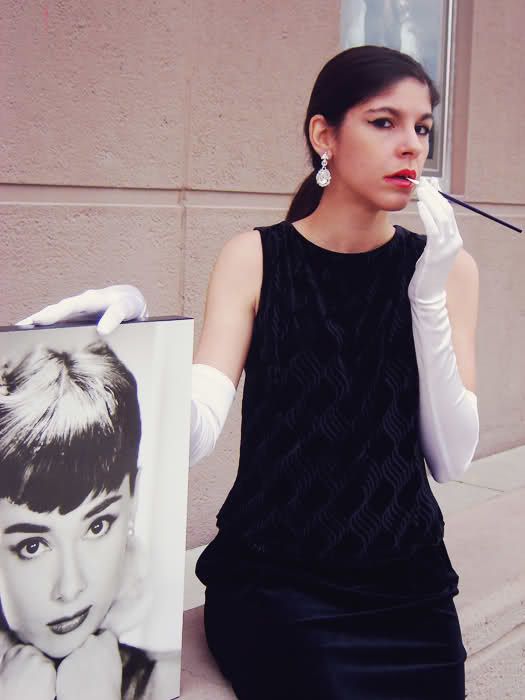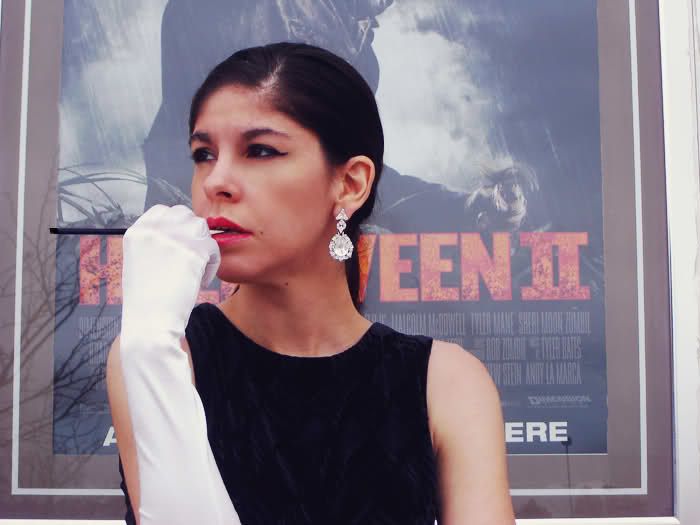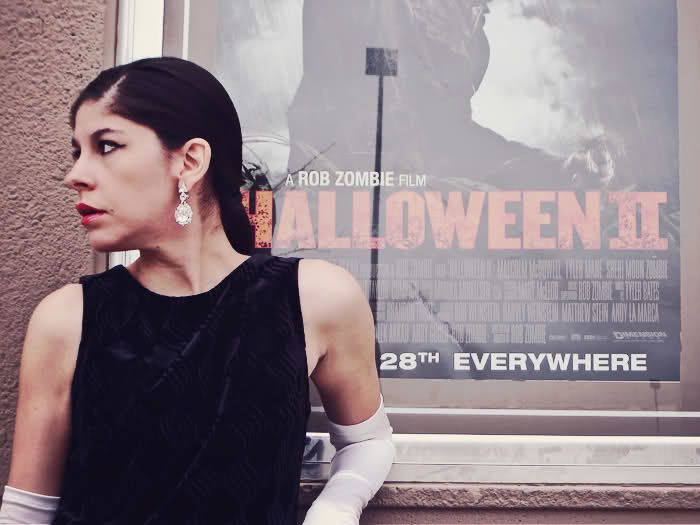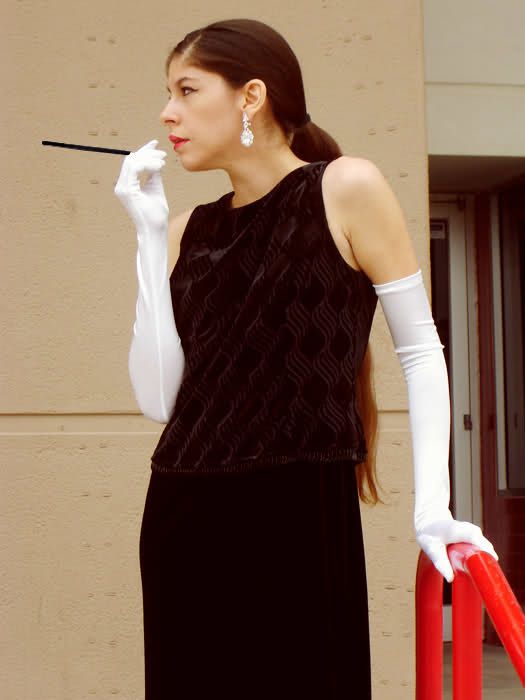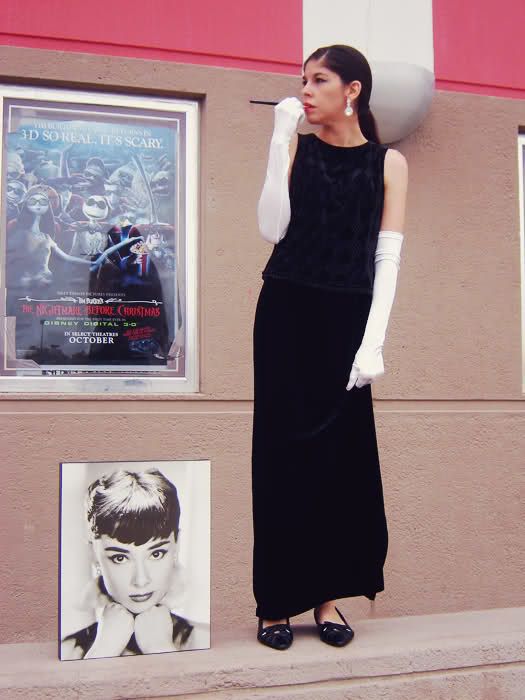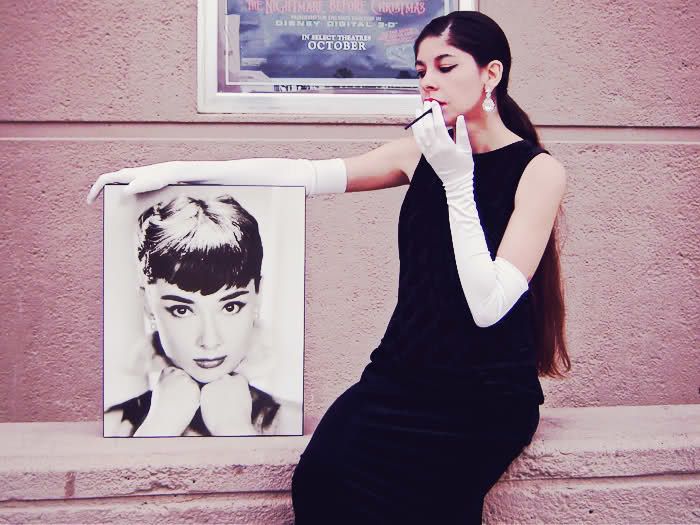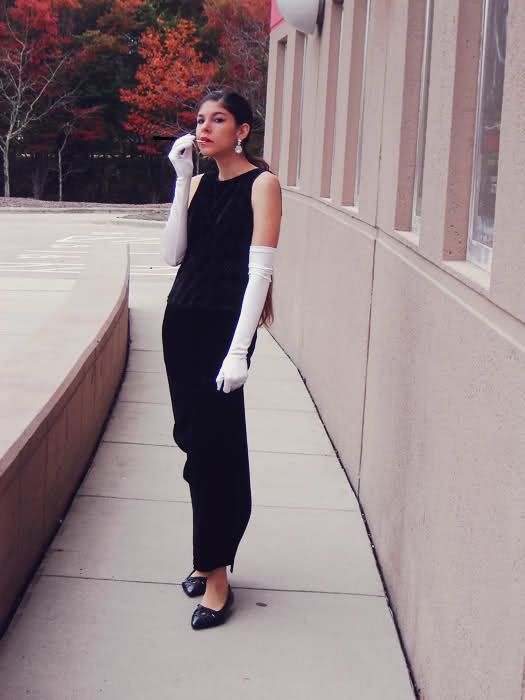 Who better to emulate this Halloween than the person I adore most in the world, my icon, Audrey Hepburn. Here I am portraying the role of Holly Golightly in Breakfast at Tiffanys. What are YOU this Halloween? What are YOUR plans? We're off to the Cinema as we always do each year, this time to see Nightmare Before Christmas in 3D. Then it's to a Costume Party at night under the stars. I made the caramels.
Holly Golightly:

You know those days when you get the mean reds?


Paul Varjak:

The mean reds, you mean like the blues?


Holly Golightly:

No. The blues are because you're getting fat and maybe it's been raining too long, you're just sad that's all. The mean reds are horrible. Suddenly you're afraid and you don't know what you're afraid of. Do you ever get that feeling?


Paul Varjak:

Sure.


Holly Golightly:

Well, when I get it the only thing that does any good is to jump in a cab and go to Tiffany's. Calms me down right away. The quietness and the proud look of it; nothing very bad could happen to you there. If I could find a real-life place that'd make me feel like Tiffany's, then - then I'd buy some furniture and give the cat a name!
Moon River, wider than a mile,
I'm crossing you in style some day.
Oh, dream maker, you heart breaker,
wherever you're going I'm going your way.
Two drifters off to see the world.
There's such a lot of world to see.
We're after the same rainbow's end--
waiting 'round the bend,
my huckleberry friend,
Moon River and me.
Vintage velvet dress. Aftershock earrings. Costume cigarette holder and gloves. Payless pointy flats.
You're listening to:

Moon River

|

Henry Mancini