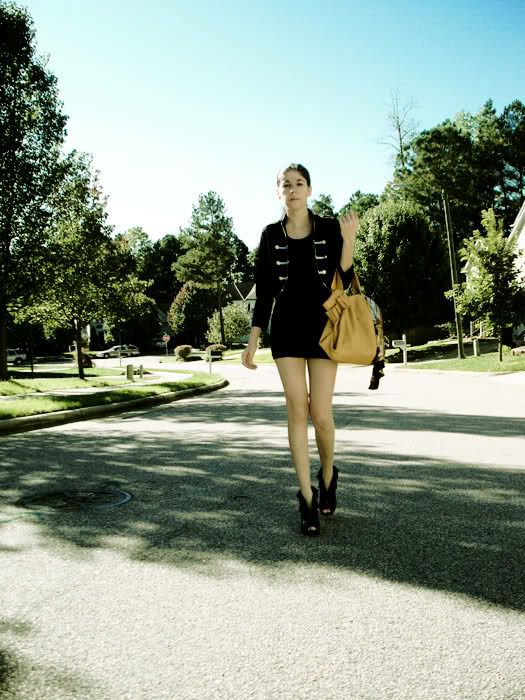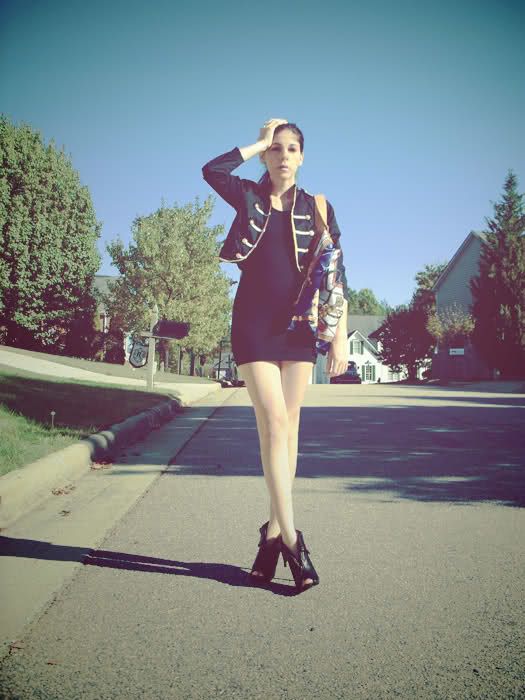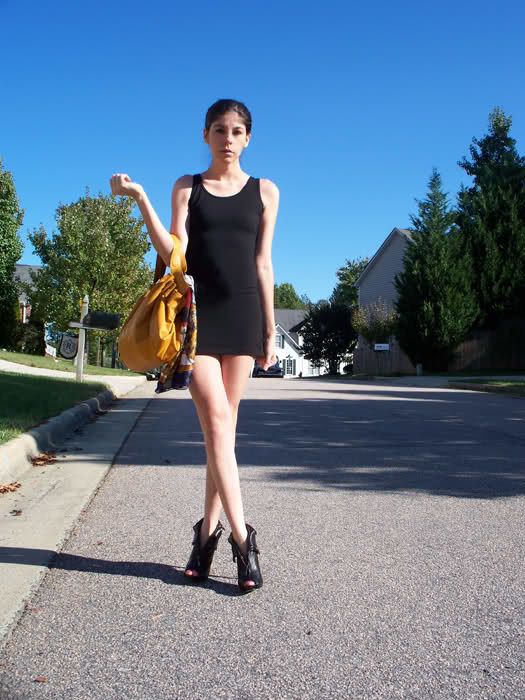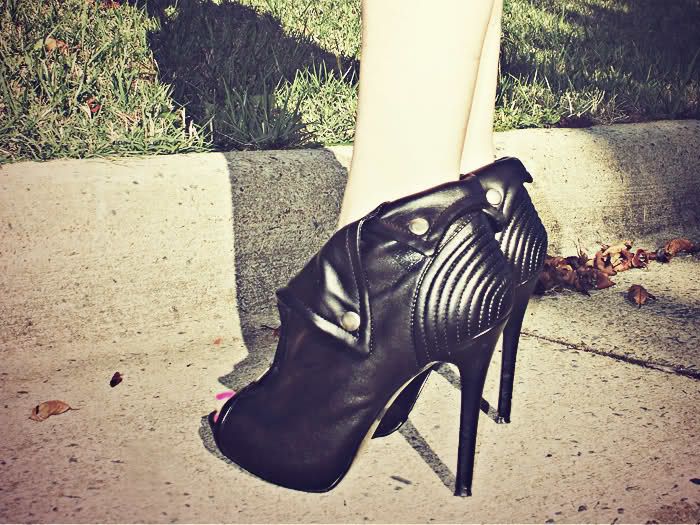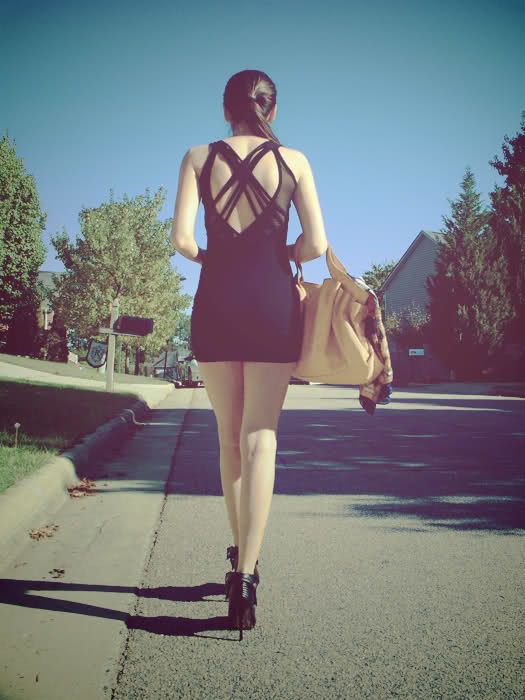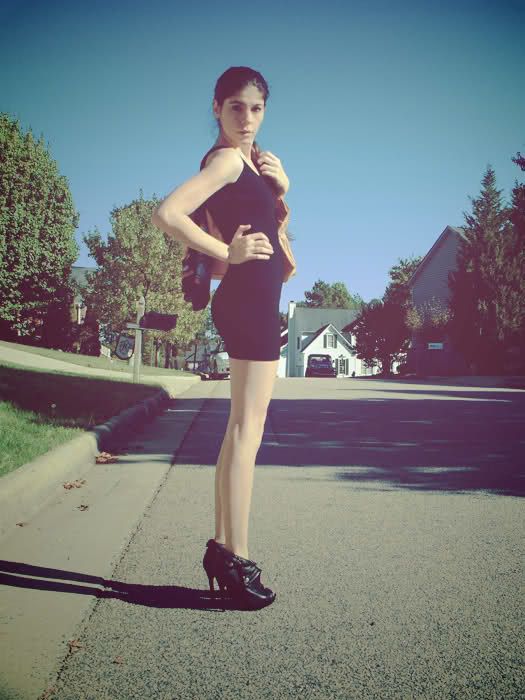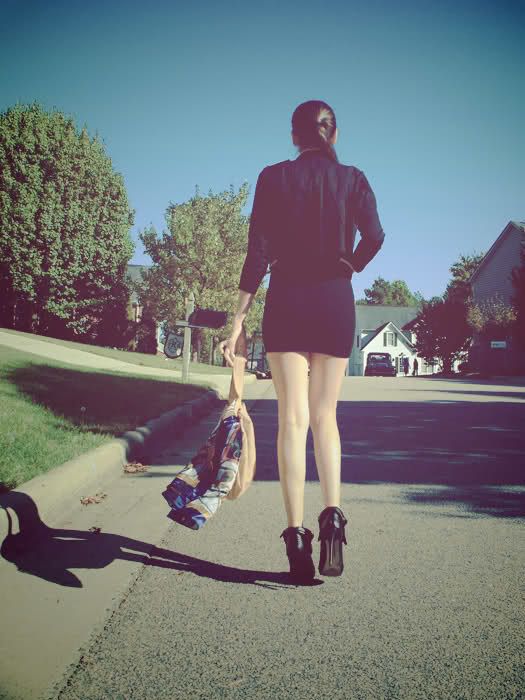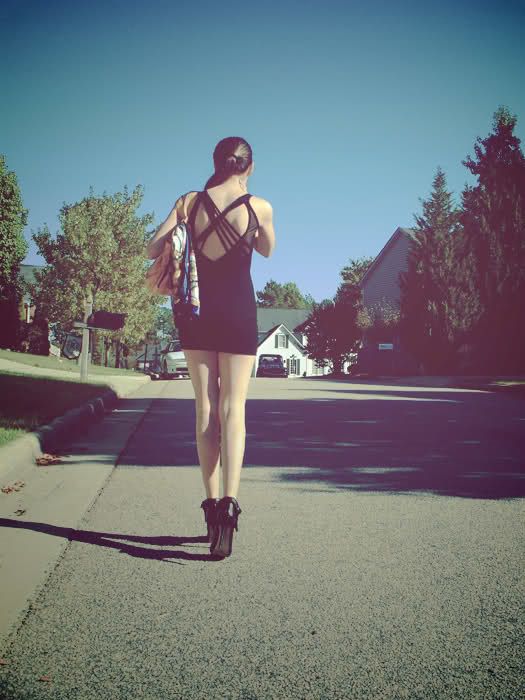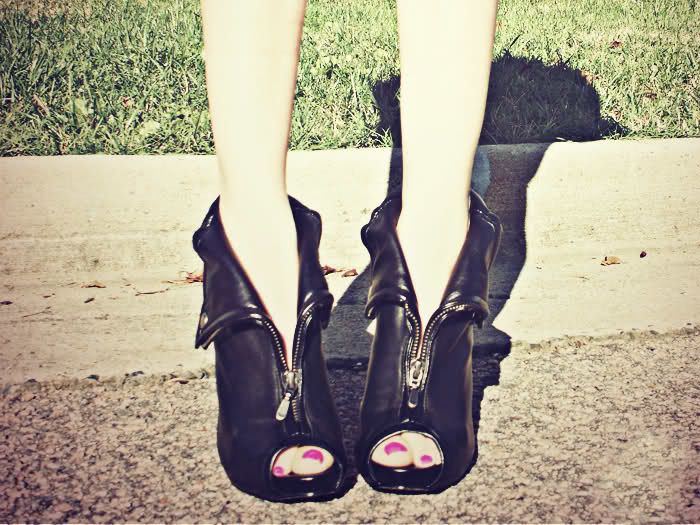 October for me is the starting point to the Holiday kick off.... I love candy corn, costumes, pumpkin bread, wearing jackets, orange leaves, emulating Fall fashions from celebrities, models and rock stars.... feeling the weather change. What's your favorite part about Fall?
Thank you Steve Madden for these amazing Alexander McQueen ankle booties. I swear, except for missing the skull on the zipper, they are identical and just as cool. I get a Back to The Future 80's vibe from them..... This awesome jacket from The Scarlet Room made me want to play a little homage to the King of Pop himself, Michael Jackson-- and his music. Thriller, is one of my favorites come Halloween time!
The Scarlet Room jacket & dress, Steve Madden Seryna heels, Bare Accessories bag, Hermes scarf.
& * &
You're listening to: Michael Jackson | Thriller