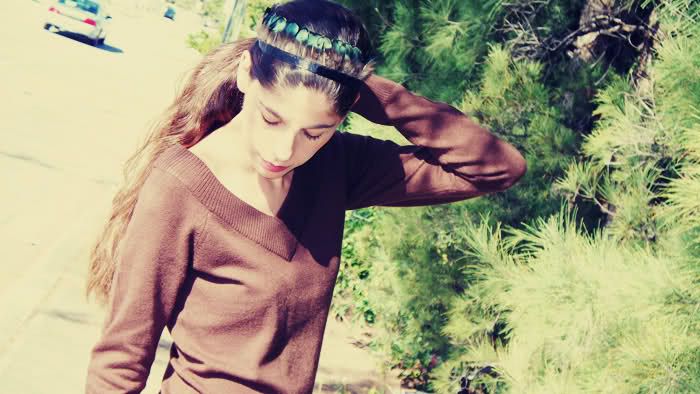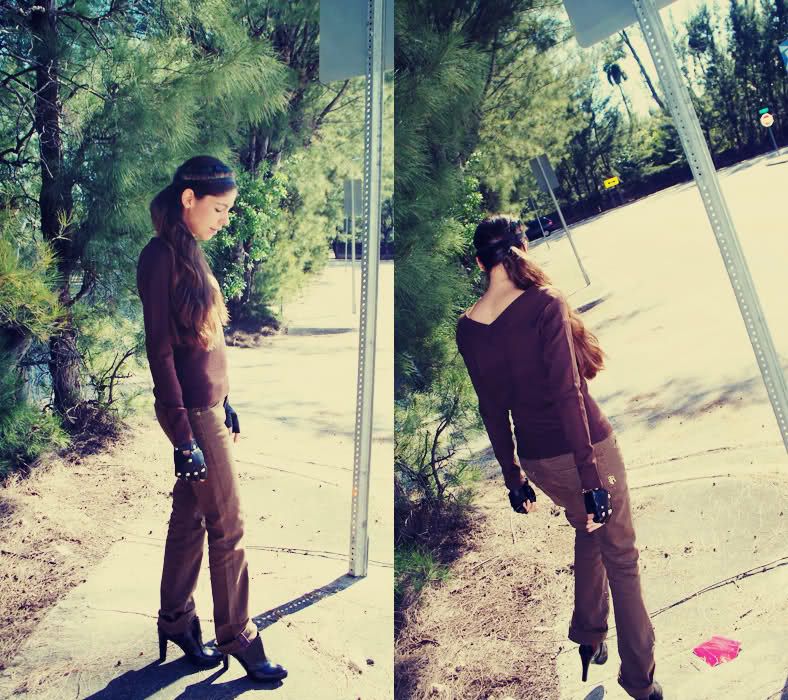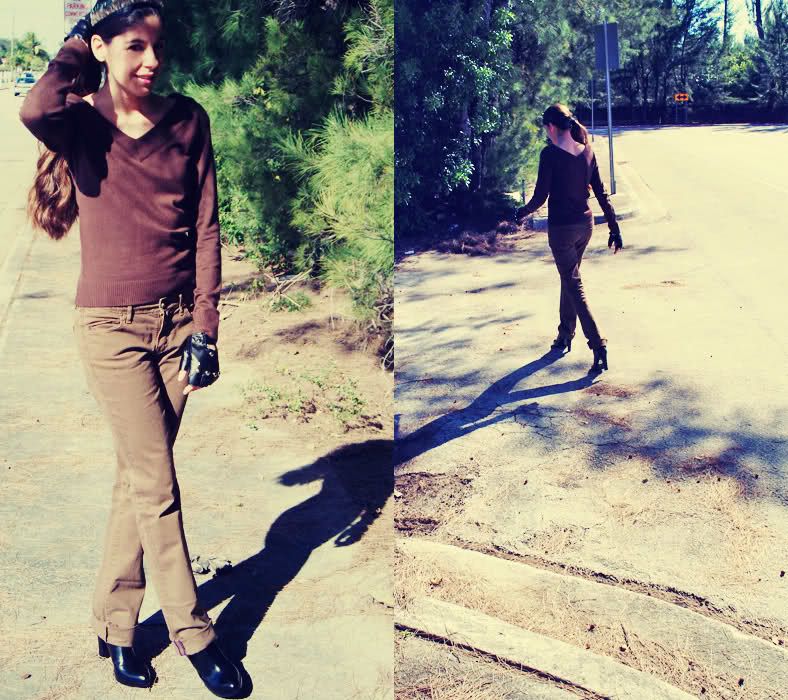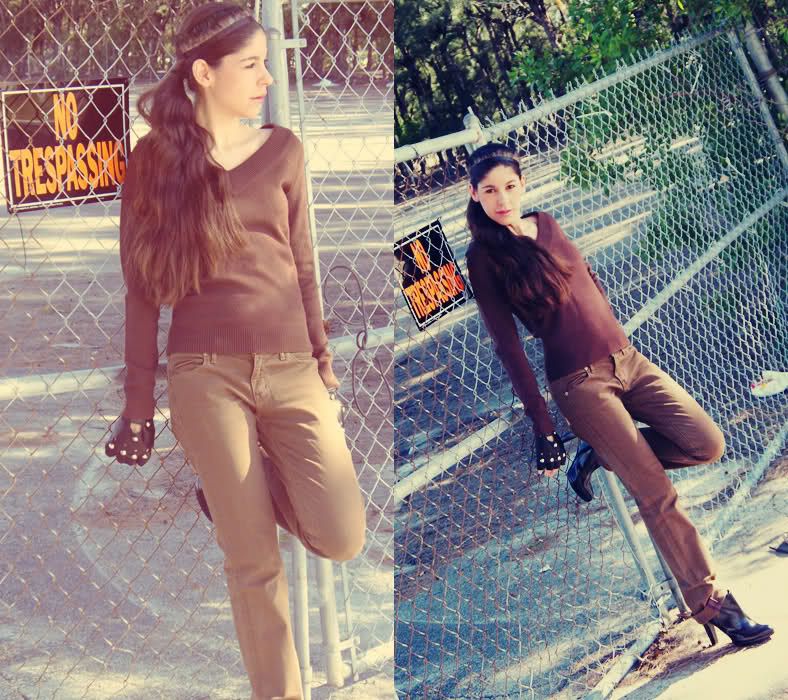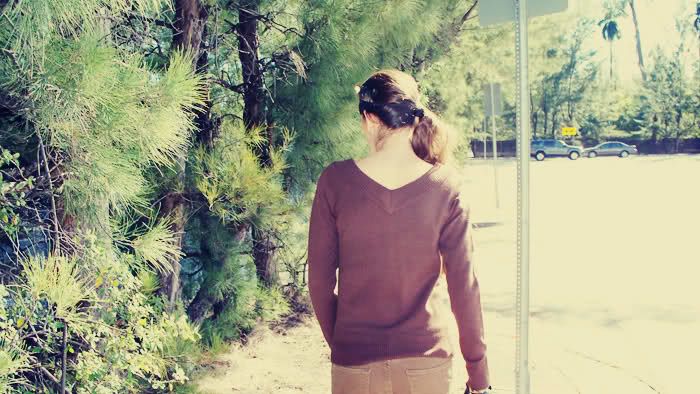 These photos are from last year and I totally forgot to post them, until now. Was "
cleaning
" my computer when I came across them in a folder. I love those fingerless gloves. I got those studded babies just after I saw Silver on 90210 sporting the exact same ones
here
.
There is some news and changes in store for Fashion Chalet. It's time for me to say goodbye to Miami.... I shall be in a brand new City just before Halloween. Keep checking back for more clues, details, and Fall fashions soon! ;)
Urban Outfitters feather band. Forever 21 sweater. Rich & Skinny jeans. Nine West ankle boots. Frankbee studded gloves.
♫ ♪
You're listening to: Koop | Relaxin' at Club Fusion