Jill Stuart. The New Balmain? And how about some more Wang?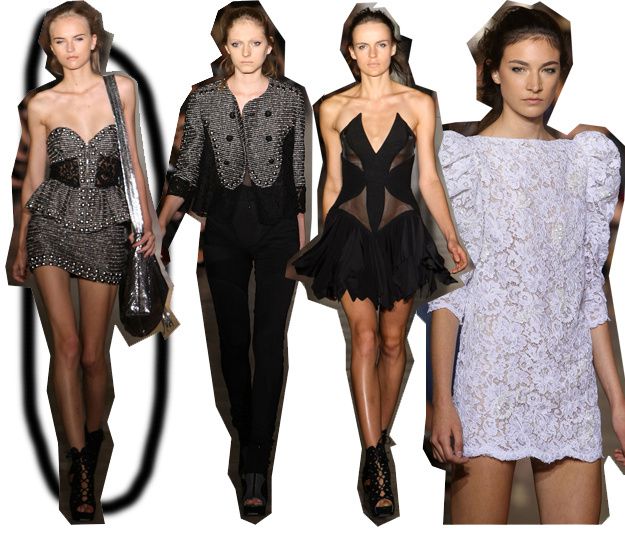 (
New York Fashion Week continues
...)
A little bit Futuristic and a whole lot of fun. Party frocks for everyone! Jill Stuart also kept the little jacket up to date in all its studded, cropped glory; worked in stovepipe pants and a whole lot of shimmer, glimmer and shine into her delicate, yet showy pieces. With it's mesh accents, lace and posh perfect cuts, the collection is fit for a Queen, a Queen Bee that is. Blair Waldorf and the gang just might be spotted in Jill Stuart for the third installment of Gossip girl. A girl can hope. What do you say S & B? It's a collection you either love or hate. I'm veering on love. Especially on the piece I've circled above. I'll be dreaming of that frock, tonight... the whole outfit in it's entirety, actually.....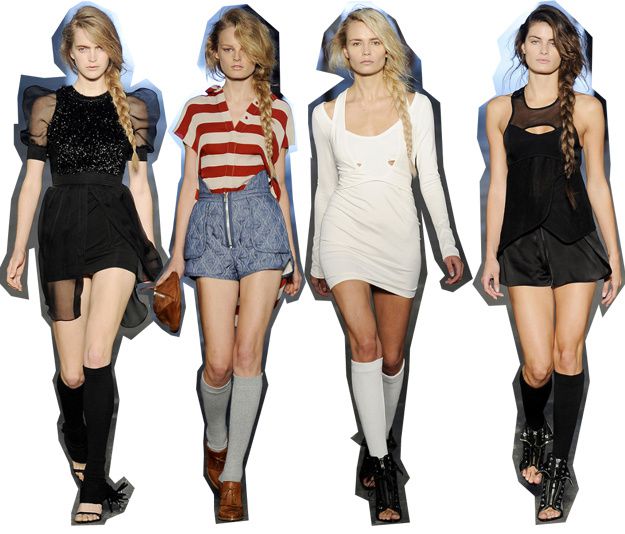 And a little more Wang for you, because quite frankly, Alexander dear, you amaze me in all that you do! Athletic wear becoming everyday girl wear? Lace-up, zipper infused cleats.. with studs!?!? Thank you for dreaming, it is thoughts and creative ideas like these that inspire us all to push on and try out our own personal dreams, no matter what they may be. The subtle shine in the collection conjures up an almost angelic vibe. Angels in the Outfield anyone? It also doesn't hurt that most of my favorite models were in your line-up:
Isabeli Fontana, Anna Selezneva, Regina Feoktistova, Snejana Onopka, Natasha Poly, Lily Donaldson....
Sigh!