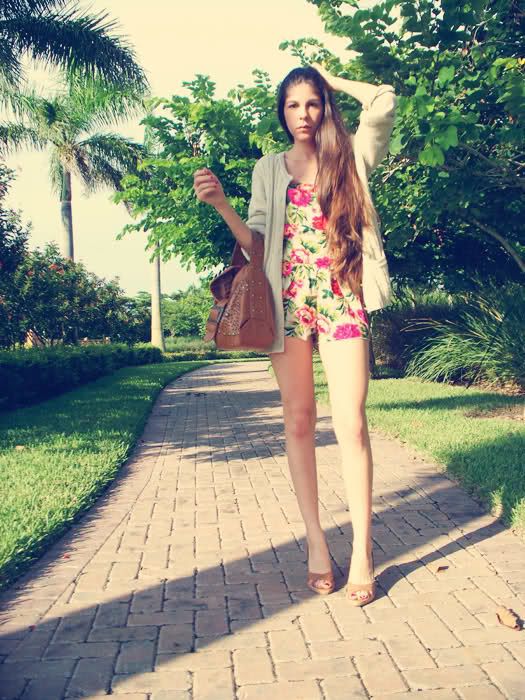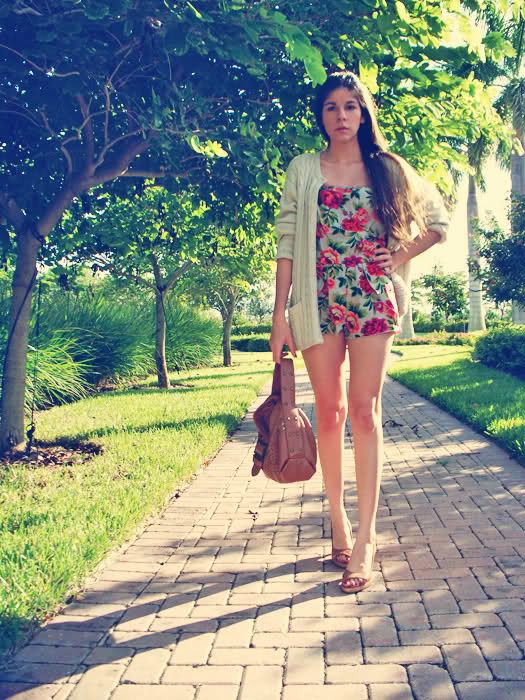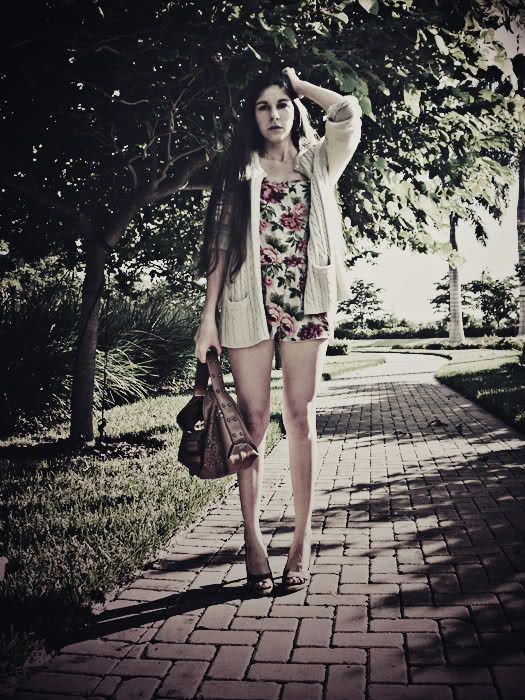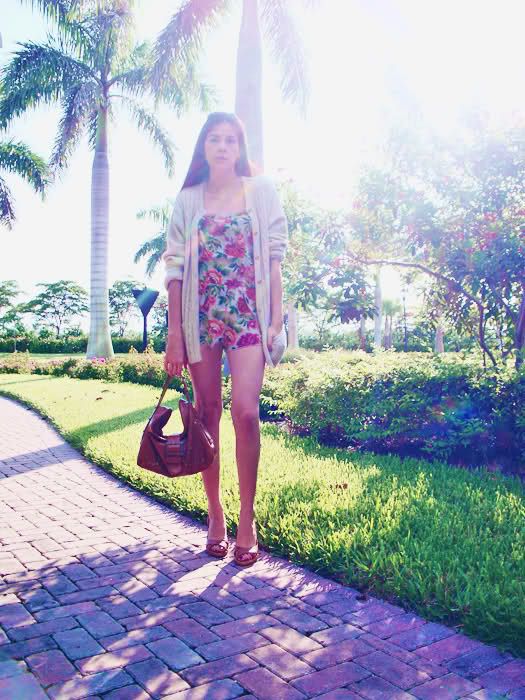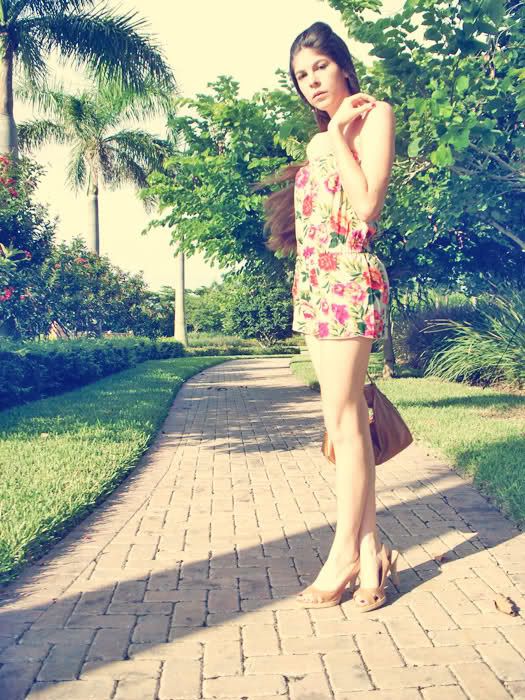 I fell in love with this floral print romper from Urban Outfitters when I first spotted
Lauren Conrad
sporting it. The vibrancy of the colors and floral detailing is just amazing. I couldn't stop staring at it. I knew I had to have it for prancing around in during these last few weeks of Summer. I paired it with a cardigan once belonging to my late Great Grandmother,
the gold button detailing
is my favorite.
You're listening to:
Monkey -
Heavenly Peach Banquet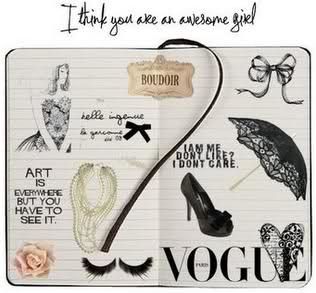 Thanks to
Kaela
for the
Awesome Girl Blogger Award
. I'm supposed to list 12 random facts about myself now.
I tag anyone who wants to join in. You're
all awesome
bloggers in my eyes. ;)
- I used to suck my thumb, until an undisclosed age.
- I need to drink at least 1 Liter of water a day to avoid feeling irritable.
- The Sunshine makes me happy.
- When I'm down or stressed out any song by Lykke Li cheers me up straight away!
- I have an irrevocable need for caffeine Monday through Sunday. Even better when accompanied with Alexa Chung Mondays through Thursdays.
- A shoe bookshelf is all I want this Christmas!!
- I'm toying with the idea of asking for a new camera come my Birthday (hello, September!)
- I like to play Garage Band on rainy afternoons.
- The Mac store, Urban Outfitters and Borders are the stores I feel most comfortable in.
- I crave floral print leggings (Mink Pink!!!!)
- Topshop taunts me . . . I can't wait to one day step inside one!
- I have an urge to visit: Greece, Rome, Paris, New York, Hawaii, Australia and Sweeden - I've never been.
I'm wearing:
Urban Outfitters romper. Vintage cardigan. Target bag. Payless heels.