What Spiderwebs One Weaves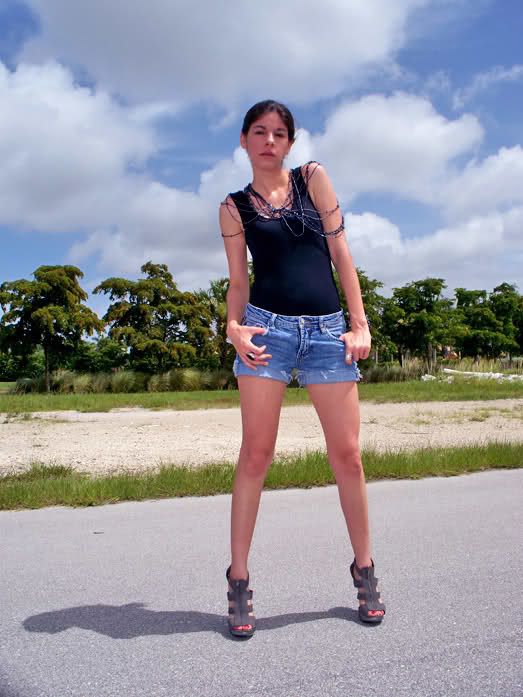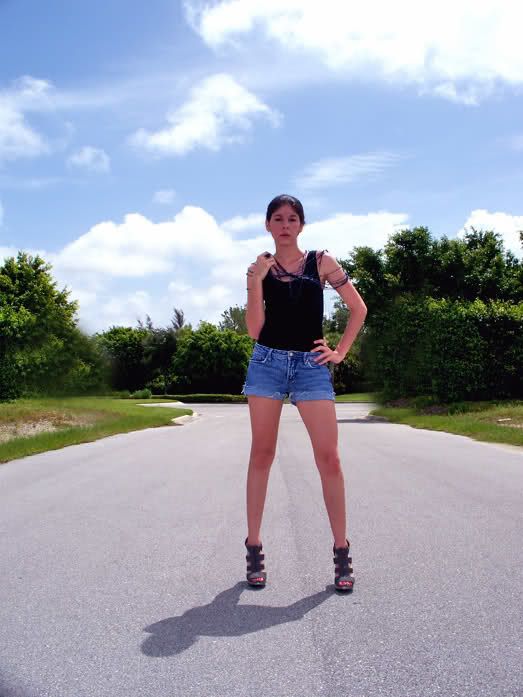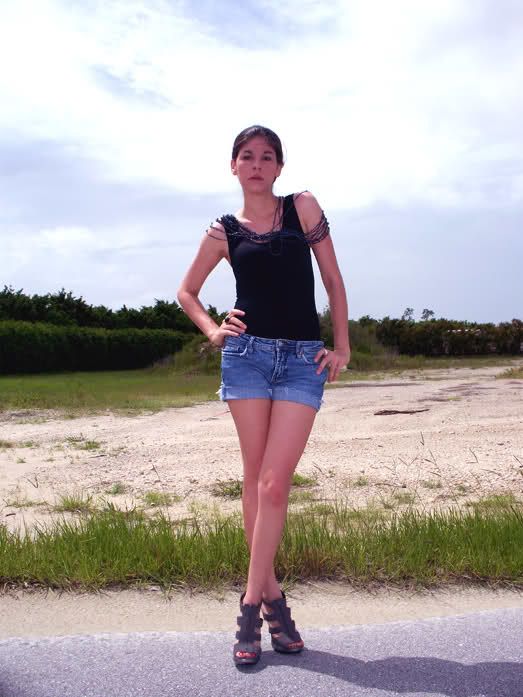 Little photo shoot to showcase the necklace I turned into a spiderweb-like adornment. Overly excited with my new shoes. The minute I saw them I knew I had to have them. I sorta have a thing for zippers and anything with a slight (or major platform.) Who can go wrong with adding a little olive green / gray into their wardrobe?
Thanks
Sour Cherry
for the tag. List 6 things that make you happy (
I tag any of you that want to fill this out too.
)
1.
The Beach / Ocean

2.
Reading in bed

3.
Dancing

4.
Coffee with TV marathons (like Golden girls today, I'm a "Rose")

5.
Traveling
6
. Collecting shoes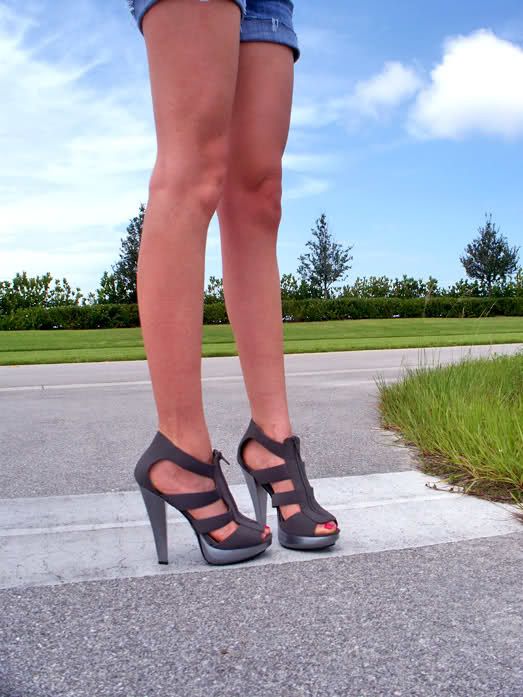 ( Forever 21 Bodysuit and heels. Vintage, diy Cut offs and Necklace.
)